A role in a Disney movie can make an actor's career as they are one of the most influential and iconic studios in Hollywood. They are largely known for their amusing animation work and have produced some of the best films of all time. But not every actor jumps at the chance to make one of their movies. Here we have listed 10 actors who have turned down major Disney roles.
1) Julie Andrews In Mary Poppins Returns
Julie Andrews starred in classics as The Sound of Music and even in modern films like Aquaman. She is probably best known for her lovable performance as the world's most magical nanny in Mary Poppins.
Emily Blunt was chosen to play the titular in the long-awaited sequel Mary Poppins Returns and asked the filmmakers Andrews to film a cameo because they wanted to pay homage to the original legend. But Andrews declined so that Blunt could have the spotlight to herself.
2) Jack Nicholson In Hercules
Danny DeVito was brought in to voice Hercules' mentor  Phil. Then DeVito recommended that they ask Jack Nicholson to voice Hades. The filmmakers considered the idea but Nicholson's price was far too high and James Woods brought in instead.
3) Michael Douglas In Frozen
Douglas is famous for his role as Hank Pym in the MCU. Douglas was also approached about playing a role in Frozen. Later, Douglas admitted to turning down the part though he said that he can't remember which role it was. He seems to have some regret since he said it would have been the most profitable thing he ever did.
4) Gregory Peck In Pocahontas
The To Kill a Mockingbird actor Gregory Peck almost had a role in Pocahontas which was specifically written for him called Old Man River and was meant to be a spiritual mentor for Pocahontas. But, while preparing for the role, Peck suggested the role should be a female and stepped down, and then Linda Hunt voiced the role of Grandmother Willow instead.
5) Woody Allen In Tarzan
One of the most controversial figures in Hollywood these days is Woody Allen, so it is hard to believe that he was almost cast in a Disney animated film, Tarzan. Allen was going to voice Tantor, Tarzan's elephant friend but Dreamworks persuaded him to join their own animated film, Antz in exchange for distributing his future films.
6) Will Smith In Dumbo
Tim Burton's Dumbo proved to be a bit of a disappointment. Will Smith was approached for one of the starring roles in the film to play the part of Holt Farrier (which was later played by Colin Farrell). Though he turned down that remake, Smith later starred in the more successful remake of Aladdin as the Genie.
7) Ryan Gosling In Beauty And The Beast
Ryan Gosling is one of the biggest stars in Hollywood and it is not surprising that he was approached to play Beast in the remake of Beauty and the Beast. Gosling declined and the part went to Dan Stevens.
8) Emma Watson In Cinderella
Emma Watson was excellent in portraying Belle in Beauty and the Beast. But just like Will Smith, Watson was first offered another live-action Disney remake before signing on for a different project.
Watson was offered the titular role in Cinderella but she declined and the role went to Lily James who became a breakout star thanks to the role.
9) Tim Curry In Lion King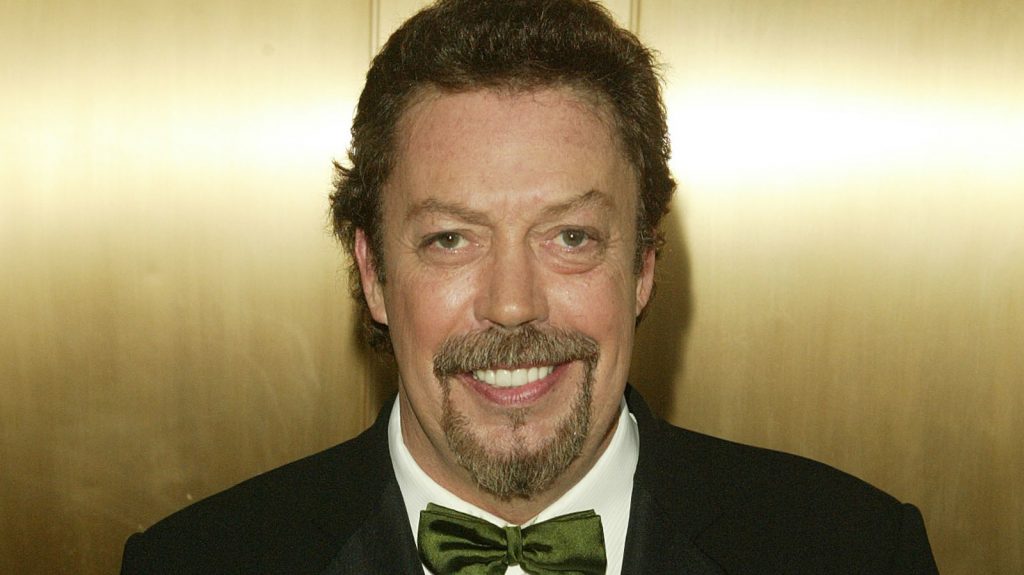 Tim Curry is known for plenty of live-action roles in films like The Rocky Horror Picture Show and the It miniseries. He has a distinct and wonderful voice and because of that he was approached to play Scar in the Disney animated masterpiece, The Lion King but scheduling conflicts prevented it. Jeremy Irons then took the role and was terrific.
10) Eddie Murphy In Who Framed Roger Rabbit
Disney's live-action/animation hybrid Who Framed Roger Rabbit? is one of their best work. The creators wanted to cast Eddie Murphy to play Eddie Valiant, but he asked for too much money, something he admits to regretting. The role was then passed to Bob Hoskins and he did the part wonderfully.
Also Read: 11 Great Shows From 2017-2020 You May Have Missed