When it comes to cartoon television shows, Cartoon Network is the ultimate winner with some amazing shows for over almost thirty years! (Feel old enough? Yeah we do too)
The cartoon shows have been successful enough to entertain both kids and adults. Few of the classic shows are so popular even today that they have been rebooted for today's generation to enjoy.
The 90s kids had some amazing Cartoon TV shows to enjoy be it The Powerpuff Girls or Johnny Bravo. These shows have some of our great memories attached to it and even as adults we would prefer to watch these over the new shows aired these days. They haven't been that great compared to the cartoons in the 90s and 2000s.
These classic shows provide nostalgia even today for many of us and we wouldn't mind watching them again.
Here are the 10 of the best Cartoon Network shows to refresh your childhood memories.
10. Samurai Jack
This is one of an epic creation by Genny Tartakovsky. It is a story about a young samurai prince who wields a magic katana and goes on a journey to the past in order to undo the evil of a shape shifting wizard named Aku.
Aku sends Jack into a dystopian future and he must find a portal back to defeat him.
It a beautiful blends of science fiction with time travel and even hints at supernatural elements.
It is different than many Cartoon Network's usual shows but watching Jack in action was really cool.
(P.S – We cannot be the only ones to notice the resemblance in Jack and Professor Utonium…maybe they are same.)
9.  Ed, Edd and Eddy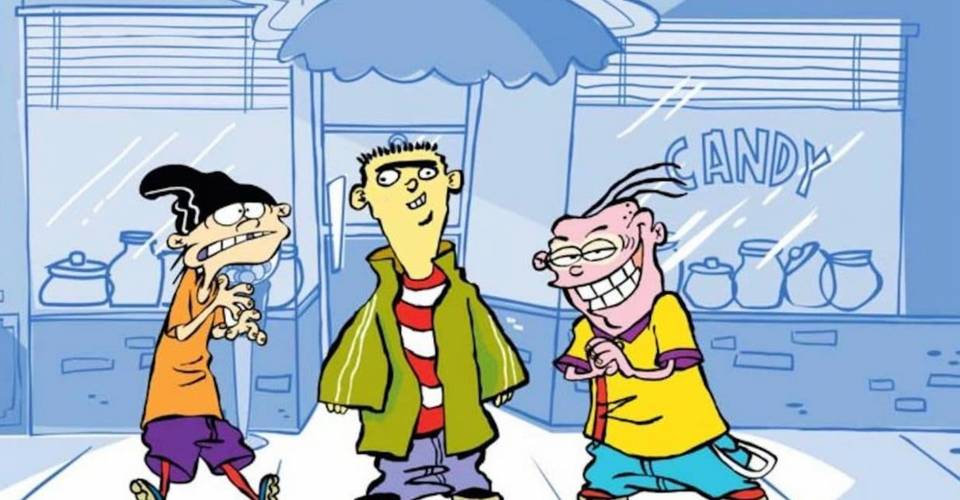 Ed, Edd and Eddy was one of the most iconic shows on Cartoon Network.
Its about these three boys who are clueless about almost everything just like other biys trying to survive their adolescence.
Eddy is the idea guy who is always coming up with these schemes and even forcing his friends in the same. Ed, Edd and Eddy go on summertime adventures which involve part time jobs, tree houses and girls!
To be honest, this show was not for everyone but still it was quite popular among majority and is loved for its wild character by many even today.
8. What A Cartoon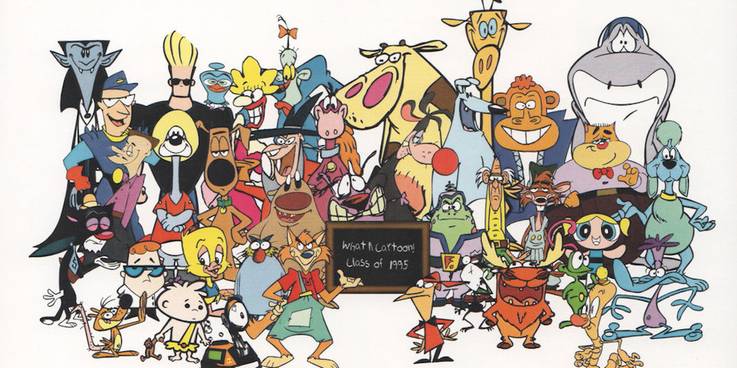 This was one of the great concepts of Cartoon Network. What A Cartoon was an animated anthology series created by Fred Seibert. The shorts were really great and they were a way to introduce many fantastic shows ahead. There was an uncertainty of what would be shown the next day on the cartoon; though we don't know how much it would have worked in today's times.
It was a great platform for artists to explore their creativity.
7. Cow and Chicken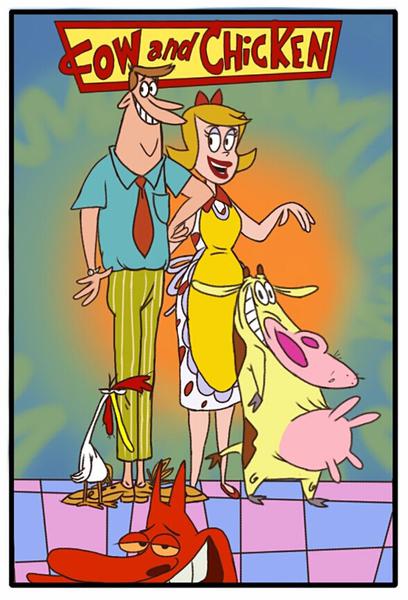 Cow and Chicken is one of the great examples which perfectly depict why Cartoon  Network was popular and for exactly such shows !
A 11 year old chicken named Chicken has to look after his 7 year old "little sister" named Cow. These two young animals have to find their way through suburbia and encounter problems at school and even with an antagonist who wants to make their lives miserable.
This show is less popular than others but many of the 90s kids have enjoyed it and this story is still interesting even today. Moreover it also had brilliant art
6. Codename : Kids Next Door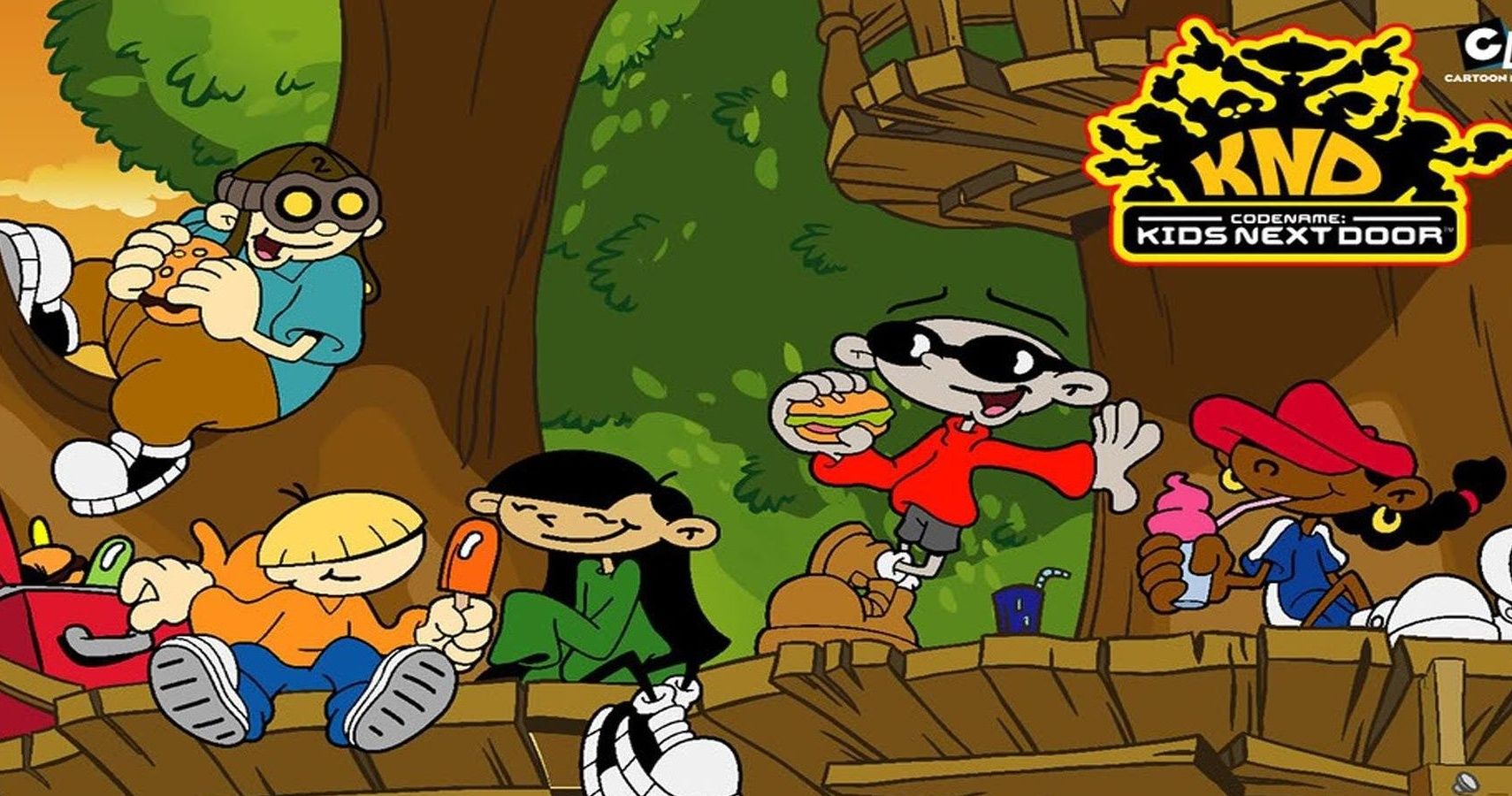 This show was a kid-friendly take on the spy genre. All of us as kids think adults are evil but in this particular show, they really are! As a result there is a mysterious tree house which is hidden from the adults is the headquarters for 5 friends who are known as the Kids Next Door.
These 10 year old kids take on adults in order to get out of going to the dentist or summer camp by using really cool technology. They even build and design things using things like bubble gum, old wood and even spare tires. They had code names like Numbuh 1, 2, 3,4 and 5.
Apart from the seasons it also went on to have 2 movies.
This was a really great fun show and it would be actually enjoyed by kids even today!
5. Ben 10
Ben 10 is Cartoon Network's original longest running series.
It is a science fiction and action show with aliens being the centre idea of the show.
Humans and aliens are either fighting each other or are trying to be friends. In Ben 10, the story revolves around a 10 year old boy named Ben Tennyson. Ben discovers a mysterious device named the Omnitrix on a family vacation he was on with his grandfather Max and cousin Gwen. This device or rather watch allows him to transform into 10 different alien which have their own set of superpowers.
Now the challenge is that Ben, Max and Gwen together have to fight aliens to save people and even protecting the Omnitrix from falling into wrong hands. All the aliens Ben transforms into are really cool. O
This series was so loved that it become a franchise and the Omnitrix would reboot so Ben could transform into additionally new aliens. Max and Gwen also developed back story and powerful abilities. Ben 10 became a big thing having its own merchandise and collectibles as well!
4. Johnny Bravo
There is no cartoon character ever who has the kind of confidence Johnny Bravo has.
He has big hair and wears tight clothes. He lives under the belief that all the women desperately want him.
The cartoon series not only shows his attempts to pick up women but also his adventures with women but also his misadventures with his kid neighbor Suzy who often frustrates him. He also ran into celebrities and one of them being Scooby Doo gang.
His catchphrase "Whoa Momma!" is iconic till today.
The show's great supporting characters helped build Johnny's personality in many ways making it one of the best shows.
3. Courage The Cowardly Dog
Courage the Cowardly Dog hit the TV screens during the late 90s and it was a massive hit then and there.
It is a horror comedy show for kids on what would happen if a house was set up in the middle of nowhere and the humans were stupid.
The main protagonist of the show is Courage; a timid pink dog who has paranoia problems. His owners are an old couple living on the farm full of bizarre adversaries. Courage gets easily scared but has to overcome his fears to save his owners Muriel and Eustace from all supernatural threats like monsters, aliens and even mad scientists. He might be a scared dog but he is also a smart one who can use computers and it is his only assistant when it comes to saving his owners.
On the other hand Muriel and Eustace are always unaware of the things happening and Eustace always refuses to believe him and even scares Courage; Muriel on the other hand dearly loves him.
It is a legendary classic show of Cartoon Network and one of the best ever!
2. Dexter's Laboratory

This is a classic child prodigy cartoon series. The story revolves around a child genius Dexter who making amazingly world saving inventions in his secret laboratory.
He finds his older sister Dee Dee very annoying as she always outsmarts Dexter to get into his lab and touches things messing them up which leads to his inventions creating havoc on everyone in the show.
His true nemesis is Mandark, a brilliant kid who is his rival at the Huber Elementary School.
The series has various references to pop culture and even hilarious gags but still it did last much initially until it was revived in 2001.
The series went on to become one of the most loved and popular shows of Cartoon Network.
Also his parents have no clue about his secret science laboratory ; and we too wonder how don't they have a doubt after seeing such high electricity bill!
1. Powerpuff Girls

Sugar, spice , everything nice and then accidentally adding Chemical X in a laboratory experiment are the ingredients to make the famous super powered girls; Blossom, Bubbles and Buttercup popularly known as "The Powerpuff Girls" .
These kindergarten superheroes protect the city of Townsville from dangerous villains as Mojo Jojo, Sedusa and even The Gangreen Gang.
Blossom, Bubbles and Buttercup have many adventures while protecting the world from mad scientists, bank robbers and aliens with the help of their special powers.
But apart from doing these things, the girls also go through things which children usually do , like losing tooth, sibling flights or depending on toys as a security. The show has also had many pop culture references and paid tribute to many comic book heroes and what not.
The series is back with a modern twist but the original one is the most nostalgic which was loved by young and old both.
There is a live action film coming too. All these things just indicate about the popularity of these series by Cartoon Network.