While it is kind of a cliché, these 10 famous co-star couples ended up falling in love with each other.
It is nothing new; co-stars act to be in love and apparently fall in for each other in real life. Some stars blame the steamy kissing scenes, while some blame the isolated quarters. Whatever the reasons are, stars have constantly been falling hard for each other on the movie sets.
When Hollywood stars date, they try to keep it a secret but eventually, the entire world knows about it. From Carrie Fisher and Harrison Ford in Star Wars to Julia Roberts and Richard Gere in Pretty Woman, these 10 famous movie couples also dated in real life.
Josh Hutcherson and Vanessa Hudson in Journey 2: The Mysterious Island
Almost every other Josh Hutcherson fan wants him to date Jennifer Lawrence, who played his co-star in Hunger Games. They kept their relationship a secret until revealing the truth in an interview.
Shia LaBeouf and Megan Fox in Transformers
This relationship remained a secret until Shia LaBeouf admitted it to be true. He has dated many of his co-stars, and he disclosed it while justifying his relationship with Megan Fox.
Aubrey Plaza and Michael Cera in Scott Pilgrim vs. The World
Very few Hollywood romance shrouds in a mystery. This is precisely what happened when Aubrey dropped a meteor on RuPaul's podcast. She unfolded everything. She revealed that she and Michael Cera have dated for about a year.
Jim Carrey and Renee Zellweger in Me, Myself, and Irene
While being completely opposite to each other, Renee Zellweger and Jim Carrey fell in for each other. This happened during the shoot of Me, Myself, and Irene. The couple dated for around 18 months.
Ashton Kutcher and Brittany Murphy in Just Married
The couple dated for a few weeks. Brittany Murphy and Ashton Kutcher played newlyweds in Just Married and tried to bring it down the aisle. Kutcher's mother once mentioned that she'd like to see Kutcher and Murphy get married.
Rooney Mara and Joaquin Phoenix in Mary Magdalene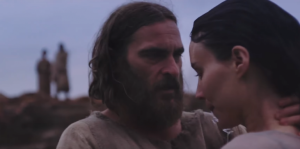 Mara and Phoenix were good friends until Mary Magdalene happened. The co-stars were found to be falling in each other during the shoot days. However, the actors never revealed the truth behind their secret relationship.
Julia Roberts and Richard Gere in Pretty Woman
Pretty Woman is perhaps one of the most romantic movies of all time. It could possibly be because of the chemistry between the two co-stars. Yes, Julia Roberts and Richard Gere were reported to be in love with each other. Still, none of them have ever given an official statement.
Jennifer Lawrence and Liam Hemsworth in The Hunger Games
Jennifer revealed that she and Hemsworth have always been food friends unless The Hunger Games happened. In Watch What Happens Live, she echoed some hints on the private moments they had on the sets of the Young Adult Franchise.
Michael Fassbender and Nicole Beharie in Shame
Michael Fassbender and Nicole Beharie started dating when the promotional events of Shame started. They prominently mentioned a long, distanced relationship even when the shoot wrapped up.
Carrie Fisher and Harrison Ford in Star Wars
While Harrison Ford and Carrie Fisher tried to keep it a secret for almost 40 years, everyone already knew it. The relationship was confirmed when Carrie Fisher dropped a bomb in her memoir.