"Winter is coming." …
An American Fantasy Drama series created by David Benioff and D. B. Weiss Game of Thrones is the adaption of George R. R. Martin's series of fantasy novel named A Song of Ice and Fire. This series was premiered on April 17, 2011, and concluded on May 19, 2019, with 73 episodes broadcast over eight seasons and was available on the platform HBO. Jaime Lannister is one of the famous characters from the GOT whom fans are crazy about because of his hilarious, dynamic, kind and sometimes evil personality and with that there comes the opportunity of the internet humour to create a lot of memes throughout the span of these 8 seasons. So Guys prepare yourself to feel the fun of these meme arcs all over again.
#10 So Cringe!!!
#9 That New Boyfriend: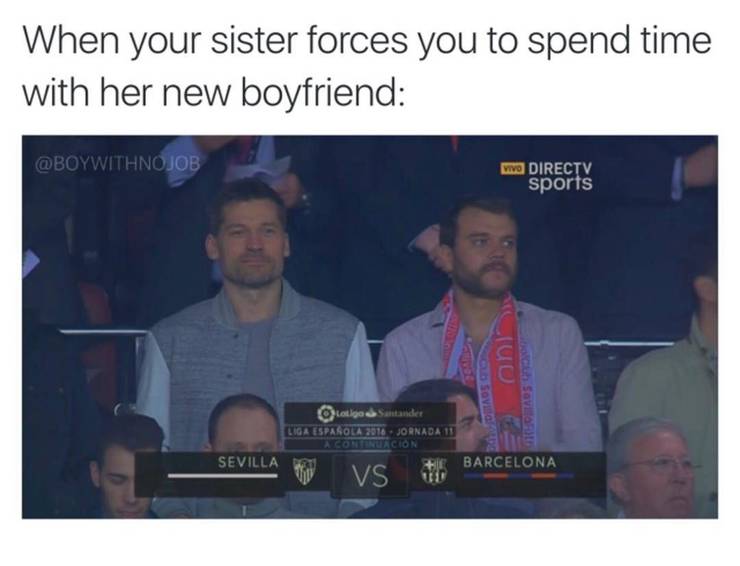 #8 Jaime's Kingslayer Level 1000: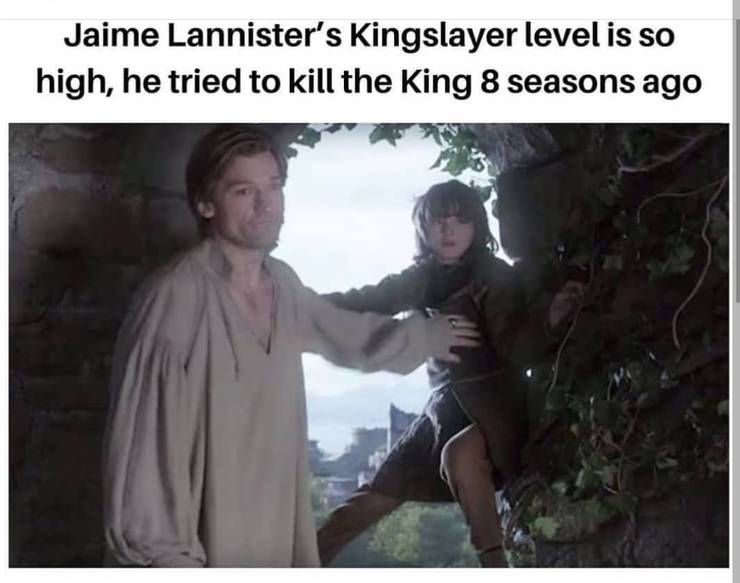 #7 The Real Killer: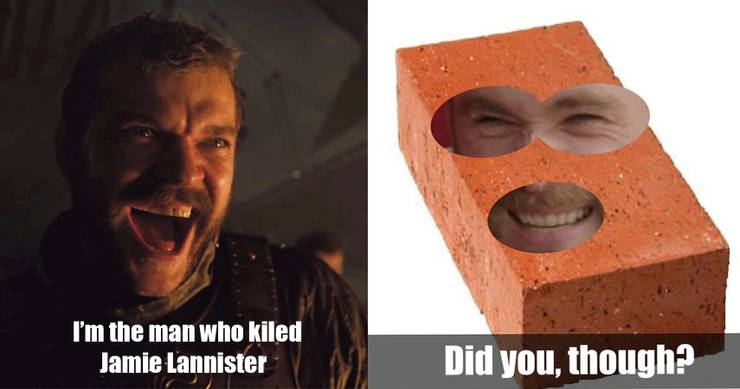 #6 Jaime's Jawline: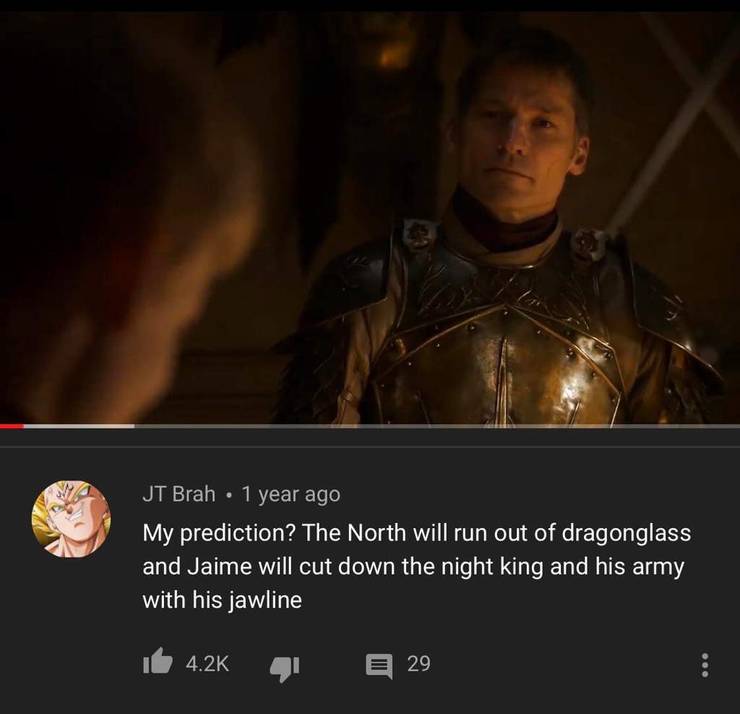 #5 That Awkward Meeting….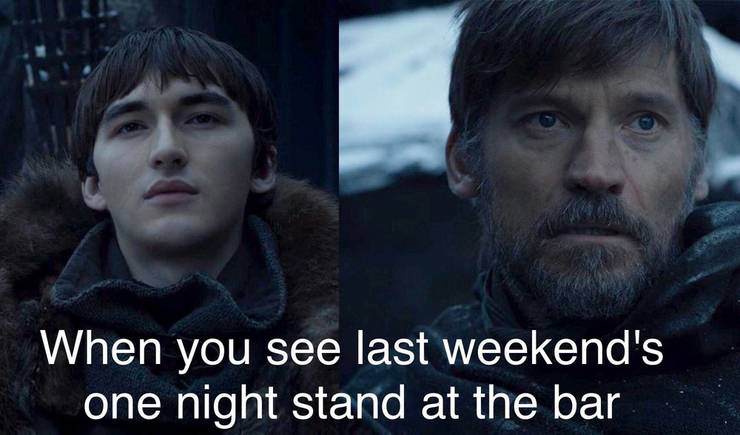 #4 Luke Skywalker Vs. Jaime Lannister:
#3 Can I Keep That Hand: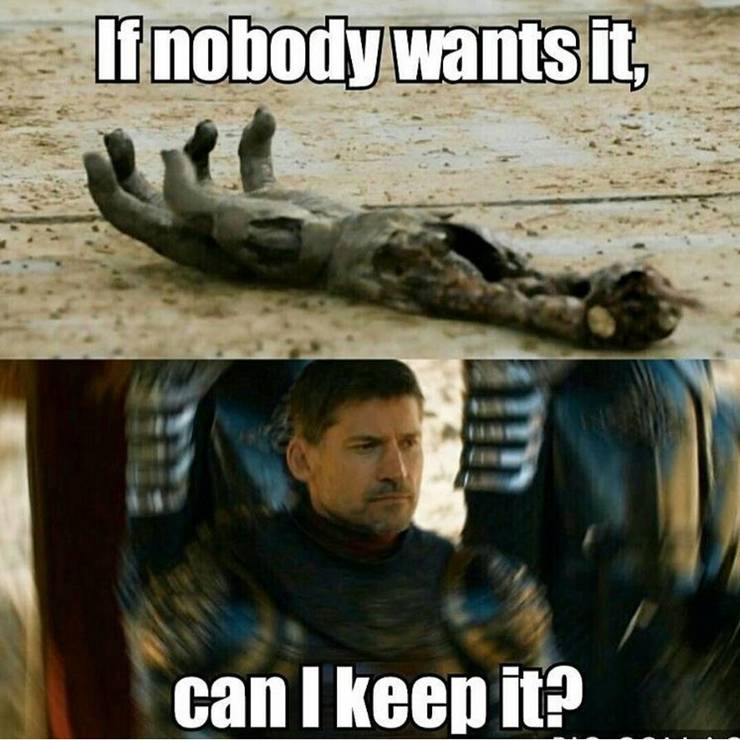 #2 I Bet he's Thinking About Lannister:
#1 Jaime Lannister Deserved Better: