It's been more than 20 years since the first movie of the X-Men franchise amused the audience. Fox never fails to surprise fans with the twist and turns in the XMen plot. Sometimes these so-called twists have been unsuccessful and even impact the interest of spectators in the series. However, some twists in the XMen plot can shock viewers even after multiple rewatches. Let's discuss 10 insane X-Men plot twists that astonish fans from the list.
Wolverine nearly killed Rogue
The first movie of the X-Men franchise is an example of the strong friendship bond between Rogue and Wolverine as Rogue was a young mutant who was worried about her powers and was out of the home for the first time. There she met Wolverine, and both of them developed an unknown intense bond for each other. Later, Charles took her to the mansion, and it was surprising how the weathered mutant can take her to the X mansion and even care about her and make her feel safe.
Unexpectedly, Wolverine stabbed Rogue accidentally when she tried to help him and wake her up. Rogue got saved due to her power pull abilities from others. By using her powers, she adopted Wolverine's healing power to save herself. This incident motivates her to leave X's mansion, which left characters and viewers in shock. 
Jean Grey turned into the Phoenix
Jean Grey is one of the most famous X-men due to powers. Be it comics, television, and movies, and fans have always spotted her while fighting circumstances. However, Jean's death in the X2 movie is the most shocking scene for fans. Jean Grey did not stumble in giving her life to save X-men. When X-men were coming from Stryker's clutch, X-jet lost all powers and could not fly. Here Jean Grey helped her teammates and died in the process, which was an immense shock for her fans. However, Phoenix flies over the water in the later scenes, which indicates that Jean is alive.
Logan did not kill his teammates
The movie states that Logan is the one who killed his fellow team members accidentally. However, in the X-Men franchise movie Logan, it is revealed that in the year the film takes place, 2029, there have not been any mutants born in the last twenty-five years. Additionally, Charles Xavier is of 90 years and has a severe dementia problem, which affected his mutant ability. He even suffered from a seizure, which implies that he killed many of his fellow team members and injured many of them. Hence, the irony is the person who loves his teammates most is the reason for their demise.
Jean Grey killed Scott Summer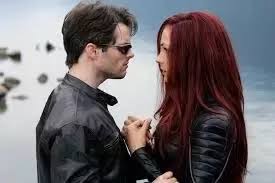 In the whole X-Men series, Jean Grey chose Scott Summer as two of them have iconic romance in comics and movies. However, in the third movie of the X-Men franchise named X-Men: The Last Stand, Jean killed Scott. According to X2 film, Jean Grey converted into Phoenix. But X Mansion mutants considered her to be dead. Scott due to her love for Jean went to Alkali Lake where he found her lying on the Ground. Later, when Wolverine went to the lake, he found Jean unconscious and Scott's goggle lies nearby her. This X-MEN plot proved the fact that Jean Grey killed Scott Summer.
Deadpool's Force dies instantly
In Deadpool 2, Wilson decides to create his X-Force team; this is the iconic moment of the X-Men series, which amuse fans to a great extent. However, as Wade creates the team, nearly all members of the group die. Deadpool and Domino left alive due to their unbreakable powers and survived Deadpool's plan. This moment was one of the shocking moments of the series as the audience expected this team to cover a long way.
Magneto paralyzed Professor X
Professor X has various iconic looks in the X-Men franchise. Initially, he was bald and paralysed but in the movie X-Men: First Class, he first appeared with Hairs. Later, Magneto was the one who paralysed Charles as both of them are arguing how to manage humans who fired Missiles on them. Moira MacTaggert fires on Erik. He deflects the bullets, and one of them hits Charles's spine. But their friendship did not separate by this act, and they remain close for their entire life and fight every odd together.
Half of the X-Men team dies
In the X-Men: First Class movie, the X-Men team was First formed, including Charles Xavier, Hank McCoy, Erik Lehnsherr, Raven Darkholme, Angel Salvadore, Alex Summers, Armando Muñoz, and Sean Cassidy. But from the original eight members, only two are still alive in the X-Men franchise. Alex died saving the other X-Men from En Sabah Nur in X-Men: Apocalypse. Darwin was killed by Sebastian Shaw in  X-Men: First Class Raven died at Jean Grey's hand in Dark Phoenix. Angel and Sean were captured, killed, and mutilated in experiments on mutants and additionally, Charles died in Logan. Fans believe that only Eric and Hans are still alive as there is no news about them.
Weapon XI Arrival in XMen plot
When Wade Wilson's news came in  X-Men Origins: Wolverine was released, fans were excited to watch Deadpool in the movie. However, their imagination goes in vain when Wilson appears as the eleventh mutant created by Styler. In the fourth movie, the X-Men franchise, William has ten other ten mutants; this made him competent. However, Deadpool was killed by Logan and his brother in the movie by cutting his head off. But the film ends with the revelation that weapon XI is alive, which is a vital part of Deadpool's whole bit.
Logan's clone killed Charles in XMen plot
Majority of times, it felt like Magneto and Professor X were indestructible. But the X-Men franchise's Logan movie cleared the fan's misunderstanding when Wolverine look-alike killed Charles. Logan's clone in XMen plot named X-24 is more immensely powerful than Logan. He murdered several people, including Professor X. Charles, the one-time leader of humanity, who rested in peace that night. Wolverine struggled but could not save him. Further, this induces a wave of grief among fans as they never expected professor X to die once again.
The complete timeline reset in XMen plot
The most surprising and awaiting twists from XMen plot is when the complete timeline got reset. As Fox created a mess in the X-Men franchise plots due to its unexpected twists, the movie X-Men: Days of Future Past worked to clear the clutter. Due to this graft, many characters made their comeback, and the movie plot finally started making sense. Additionally, this reset shifted the mid-franchise and eventually saved the ending.
In conclusion, Fox never fails to amaze its fans with unusual twists of XMen plot that sometimes went wrong and creates a mess. But the majority of times, these twists made fans jaw drop over the amusing X-Men plot twists.
Do drop in your comments with some of the plot twists that surprised you .