There is an never ending battle in Hollywood to know who is the most favorite Chris and we all know that there is one Chris who always seems to stand out and that hands down has to be Chris Evans.
His time as Captain America made him one of the most favorites Chris in the Hollywood industry and off screen he seems to match his super alter ego – humble, kind and unexpectedly hilarious.
During the Marvel Cinematic Universe press tours, fans did not long enough to notice that Chris Evans always goofs around and acts like that annoying little sibling.
It was confirmed by one of the cast members that he was the resident prankster on set – and we hate the fact that we could not see it live.
However, here are the most hilarious moments from Chris Evans interviews.
1. Is It Worth The Final Movie… It Is!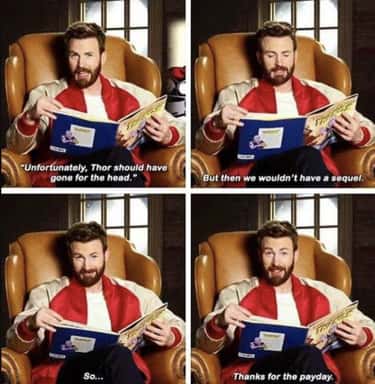 We all wanted Thor to go for the head, that would have not given us a dead Tony Stark but it did give them extra income, so thank you Chris.. Hemsworth!
2. Chris(es) Gelling And Giving Us Bromance Goals!

Looks like the entire cast of Avengers has adopted Chris Evans… wonder if they could adopt us as well.
3. The Coolest Superhero Cast Ever To Assemble
We can only imagine the kind of blast they have at the sets! Sounds way too much fun to be honest.
4. That Is Being Way Too Honest!
We did not think that out of all the people, the perfect Captain America needed Photoshop! Looks like Chris Evans is giving out secrets.
5. That Is Bit Of A Dilemma!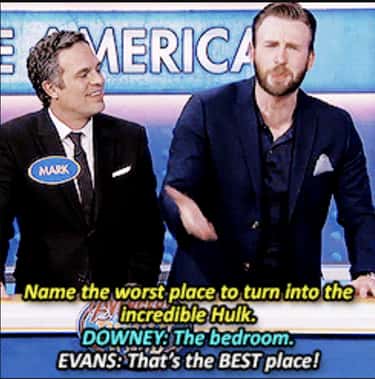 I personally do not know if I should agree with Robert Downey Junior or Chris Evans. Both are equally right in their respective opinions.
6. Come On Man, Who Does Not Like Thor?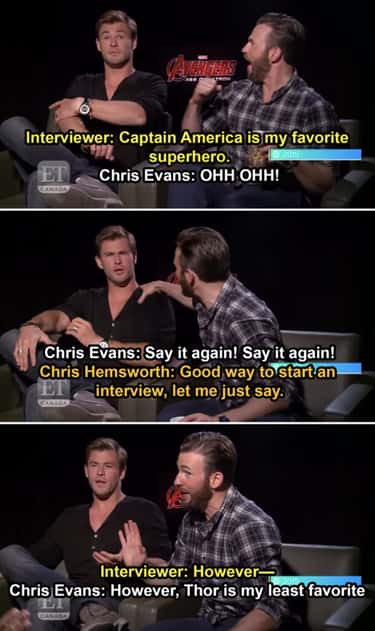 Okay yes, Captain America is favorite for obvious reasons but not liking Thor? That is not fair!
7. Chris Pine Finally Is In The Marvel Cinematic Universe

They had some real chemistry between two of them but however, Falcon had to wait for a long time before getting his own show/movie and lot of things changed after he was handed the shield and the legacy of Captain America from the OG himself. And boy he made the correct choice.
8.  The Greatest Dishwasher Out There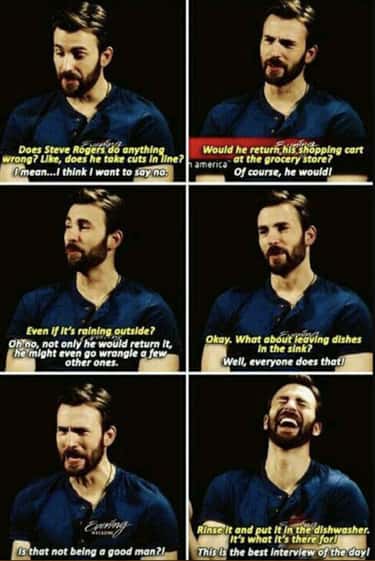 We wonder if Captain America would was his shield in the dishwasher.
9.  Completely and Surprising Shocking

Looks like Captain America and Thor are having a problem digesting the fact that Iron Man has some pretty huge biceps.
10.  Hate To Know It.

Don't we all know this pain when you spend money on some perfect and lip smacking food and have some difficulties in the morning next day!