With such a huge audience, it's only natural for people to be talking about the future. Phase 4 sees the biggest challenge for Marvel yet – sustaining the momentum after Avengers: Endgame. Below are ten rumours and theories that fans are hoping come into play during the MCU's Phase 4.
1. Doctor Doom
Victor Von Doom is one of the biggest villains of the Marvel Universe and has yet to see a satisfying onscreen adaptation. There are some suggestions that his introduction is looming. An upcoming MCU film is reportedly going to introduce the character of Lucia Von Bardas. Von Bardas isn't exactly a well known villain, but has taken over the mantle of 'Doctor Doom'.
2. Deborah Chow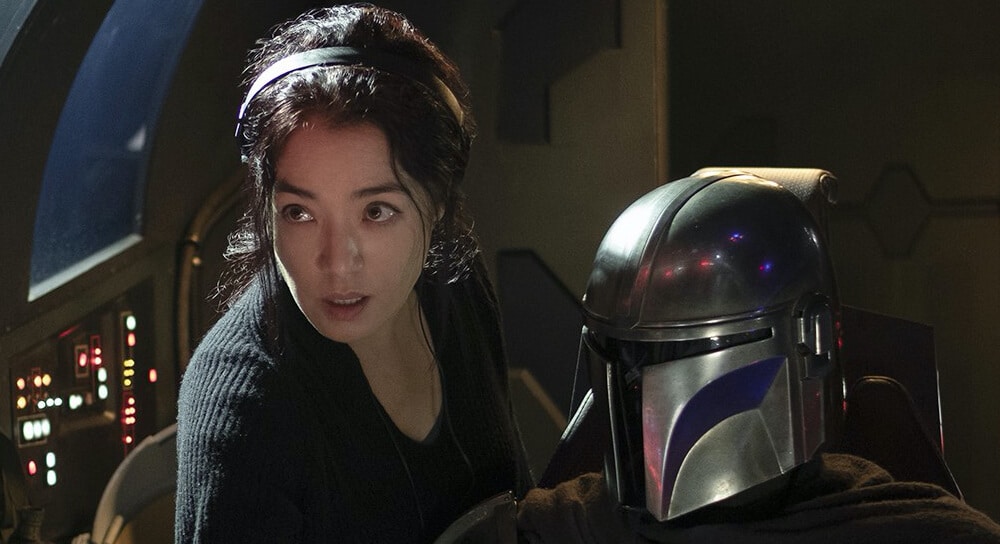 Deborah Chow impressed everybody with her work on 'The Mandalorian'. It even earned her sole directing credit on the whole of the 'Obi-Wan Kenobi' series. It would make sense to believe the rumours that Marvel has approached and tapped her for an upcoming project. Although most of Phase 4 is solidified, Chow could helm a project in Marvel's Phase 5.
3. Evan Peters
Rumours abound that Evan Peter has joined the cast of WandaVision. What makes this rumour even more tantalising, is that Peter played Quicksilver in Fox's X-Men universe and Quicksilver is Wanda's brother. With the Multiverse looming, fans think Peters may reprise his role as Quicksilver in the series, although he could be playing a new character entirely.
Also Read: Marvel's 'A-Force' Assembles
4. Deadpool vs the Marvel Universe
Michael Bay directing Deadpool 3? It could happen. A source has indicated that Ryan Reynolds pitched Deadpool vs the Marvel Universe as the third instalment of the franchise. He has even put Bay forward as a potential director, after their work together on 'Six Underground'. It would be an interesting direction to take the character, but would see Deadpool presumably embracing his newfound MCU friends.
5. Hawkeye Goes Deaf
Clint Barton, aka Hawkeye, is usually deaf in the comics and we have yet to see this represented in the films. According to one rumour, Clint will actually lose his hearing in the upcoming Disney + series. It would be an interesting twist on the character, although how it would fit into his passing of the mantle to Kate Bishop, is yet to be seen.
6. Firestar
The mutants are ready and rearing to enter the MCU. How exactly Marvel will start introducing them has been topic of discussion for several years, now. If some rumours are to be believed, Firestar may be the first mutant to enter the franchise. Firestar has the ability to manipulate microwave radiation, as well as the powers of flight and creating flames.
7. Alpha Flight
A new potential superhero group looking for their own movie is Alpha Flight. Alpha Flight are directly linked into the X-Men, especially Wolverine, and are essentially a Canadian version of the Avengers. At one point, Alpha Flight were even led by Captain Marvel which could be their way to the MCU.
You Might Also Like: Highest Grossing Superhero Movies (Non-MCU)
8. Starfox
The Eternals could hopefully shed some light on Thanos and his childhood. Starfox is a Marvel comics character who was Thanos' brother. Also called Eros, Starfox was an Eternal and subsequently, an Avenger. Even if he doesn't appear in The Eternals, his background with Thanos will make for an interesting storyline in the future.
9. Hercules
Hercules looks set to get his own solo movie. It's not surprising considering how popular the name and character is, regardless of his history in Marvel lore. Hercules has super strength and agility and has been a member of the Avengers and the Heroes for Hire.
10. Echo
Supposedly, Marvel have put out a casting call for a deaf actress who is Native American or Indigenous. Presumably, people are assuming this is a casting call for Echo. Echo was not only a love interest for Matt Murdock, but also held the original 'Ronin' title. She is a gifted ballerina and an Olympic-level athlete.
Source: What Culture