"Friends don't lie." — Eleven 
Among the most popular Television series, Stranger Things is a Horror Drama, Fantasy series that got aired on 15 July 2016 on Netflix's most famous OTT platform. 
Created by the Duffer Brothers, stranger Things is an American science fiction horror streaming tv series. The Duffer Bros serve as the showrunners and the executive producers and Dan Cohen and Shawn Levy. 
So the story of this series is set in the 1980s in Hawkins's fictional town, known as Indiana. 
So the first season of this show primarily focused on the investigation as a young lad got diapered from the town. 
It focuses upon some supernatural events occurring around the town and a girl's appearance with telekinetic powers. 
Season 2 focuses on Will's side effects from being the Upside Down with its entities coming into the real world. 
While the third season focuses on Mike and Eleven's relationship as the kids continue their fight against the Upside Down entities. 
The cast of this thrilling show is Winona Ryder, David Harbour, Finn Wolfhard, Millie Bobby Brown, Gaten Matarazzo, Caleb McLaughlin, Noah Schnapp, Sadie Sink, Natalia Dyer, Charlie Heaton, Joe Keery, Cara Buono, and Dacre Montgomery. 
Recently the show has been renewed for the fourth season. 
But eventually, it will take a while before fans get to see the fourth season, we at animated times, have some fantastic pieces of Stranger Things fan art to tide fans for the craze to be maintained. 
But before that, let me tell you something! 
Guys, as we all know that the streaming platform Netflix has had over the years builds up a series of hit movie television shows, namely, from Orange Is the New Black to Bojack Horseman and many more. One can't argue that Stranger Things had a more prominent role in putting Netflix on the bigger picture. 
Paying it's esteem to the '80s films, Stranger Things surprised its audience with a grasping mystery as well as a captivating cast of characters. 
Fans do adore watching the citizens of Hawkins as they fight against supernatural beings from the Upside Down, so much that they can't help themselves but feel inspired to draw some fantastic fan art of their favorite TV show. 
So hop along with us as we take you through the pandemonium of fanart of the most thrilling show on Netflix.
10. The Cartoon Gang By Kimi-mo:
9. Horror In The Woods By LukeFitzsimons: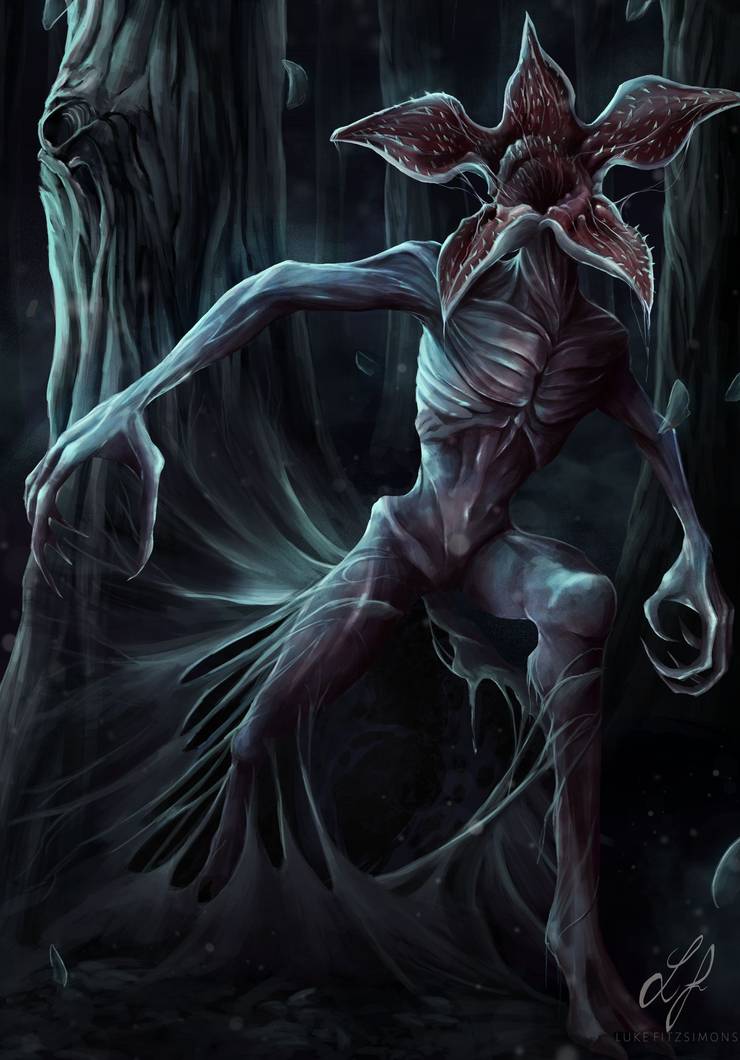 8. Eleven And The Beast By DragonofDoom: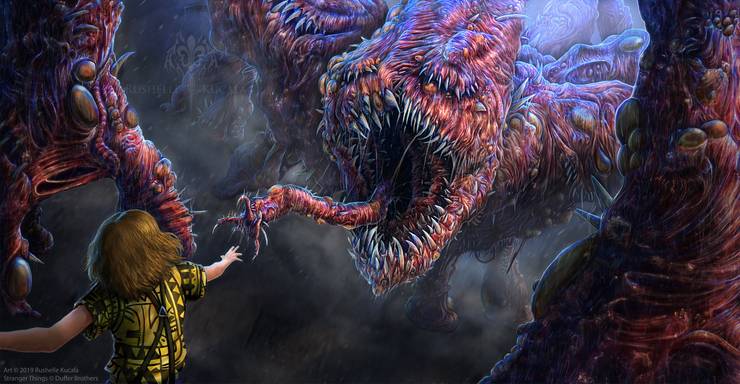 7. Two Best Friends In Pastels By Sineadinthecity: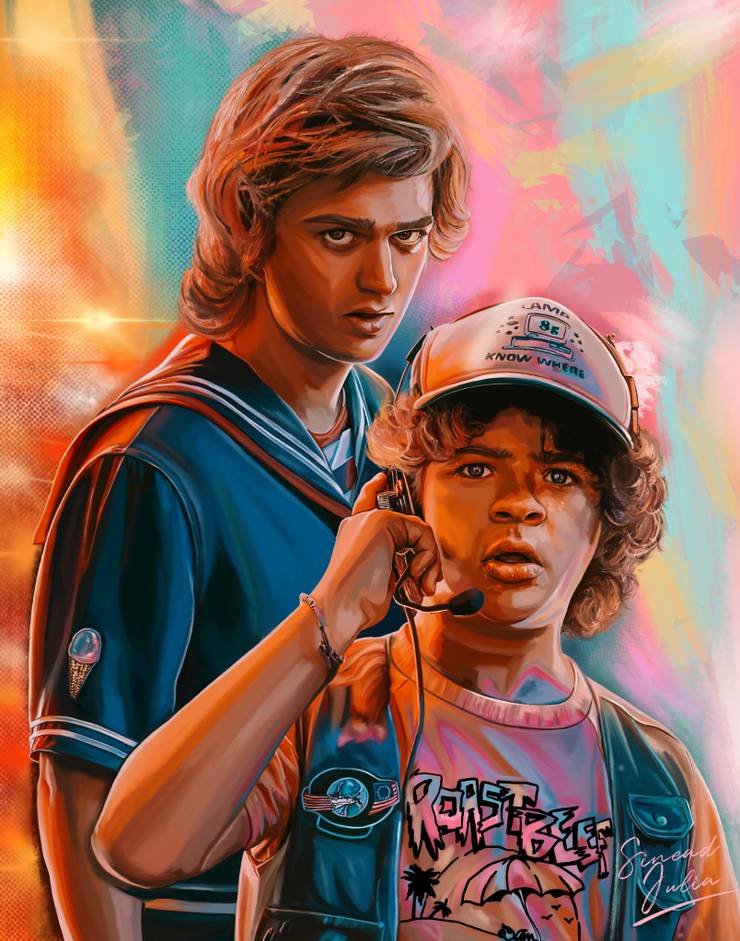 6. The Cartoon B Team By CuddlyVeedles :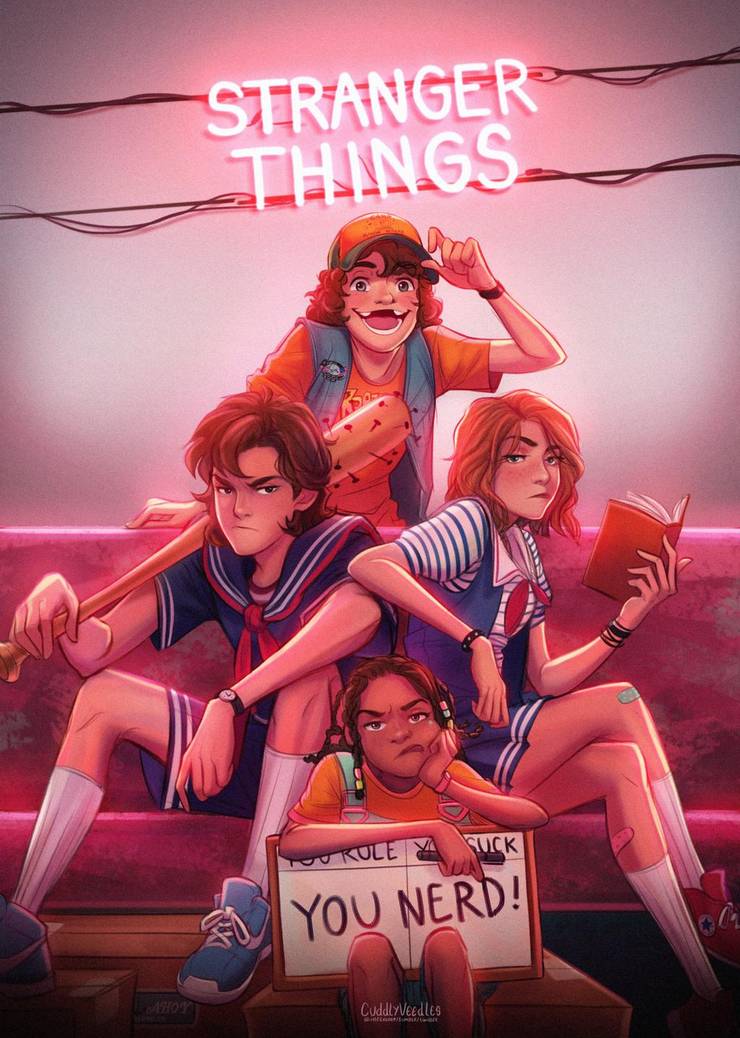 5. The Trials Of A Mother By AndyFairhurst: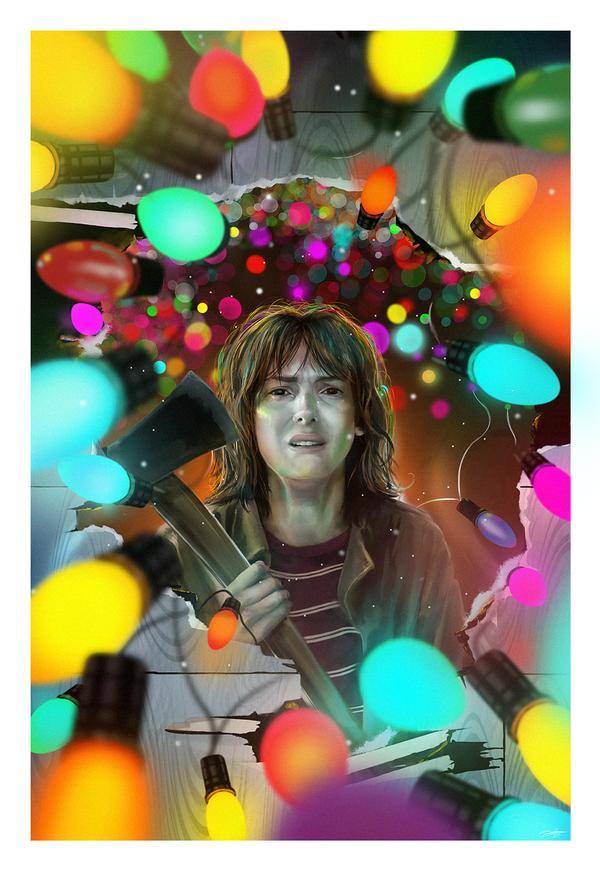 4. The All Powerful Child By  CrystalGrazianoArt: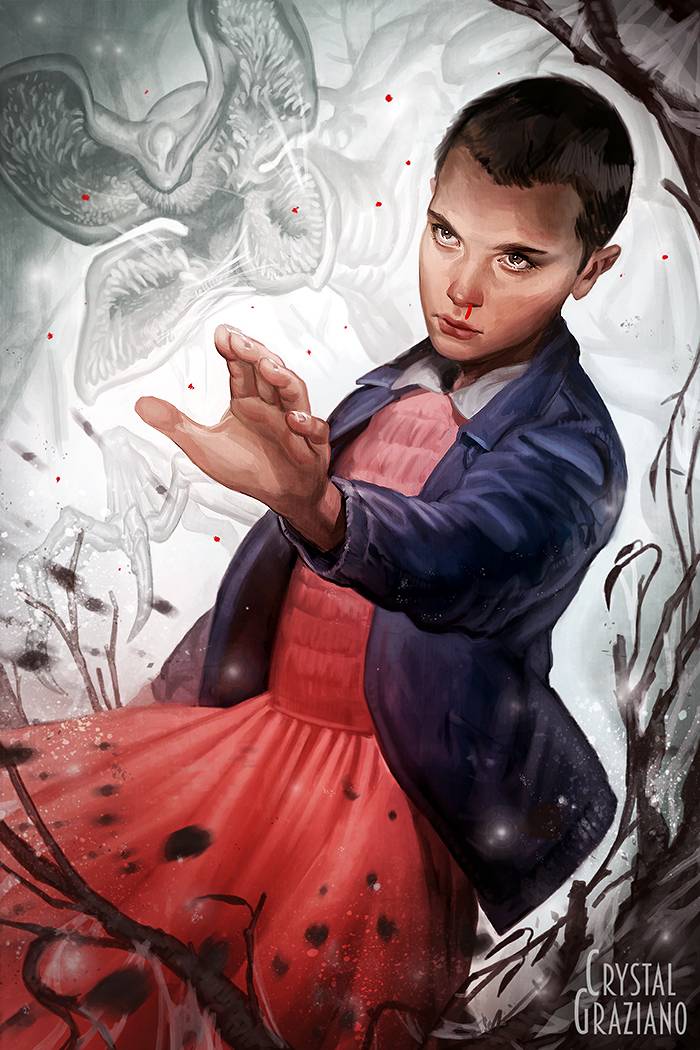 3. Nothing Cuts Like A Mother By Aquiles-soir: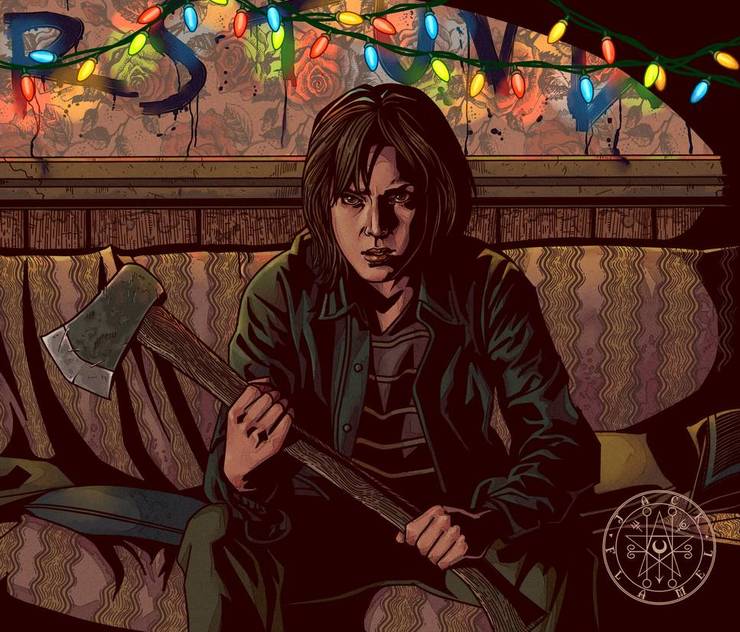 2. Group Shot By Janenonself: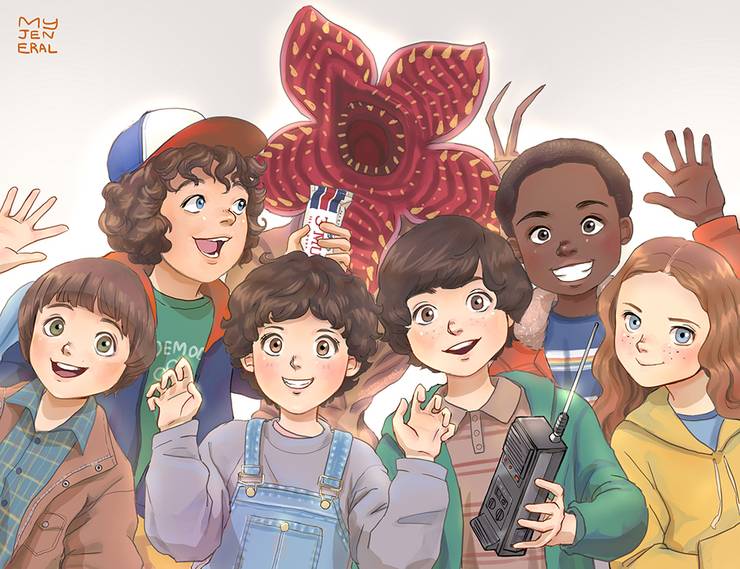 1. Ode To Classic Comics By Batmankm: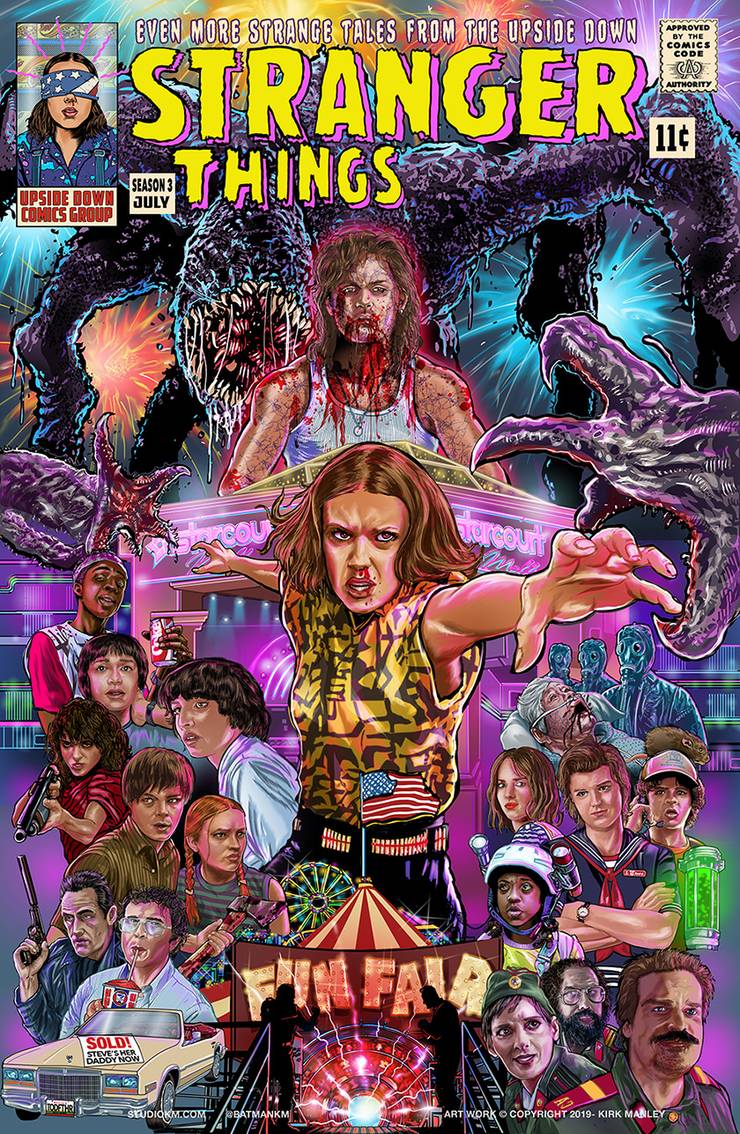 As we all know that season 4 of this fantastic series is on its way to yet again astonish our fans.
Here are our pics of ten extraordinary pieces of Stranger Things fan art to tide the fans over.
What are your thoughts on these?
Do you like them!
Inform us know in the comment section down below. Till then, for more freshly brewed content related to Pop culture, movies, TV Shows, and more, keep reading Animated Times.
Source: CBR.com