If you are an ardent Netflix addict, you must be aware of Cobra Kai, the American Martial Arts Series. People have showered love for the series for a number of reasons; however, a few of the things from Season Three seem to be out of context.
The crazy aspects of the series seem to be clueless at times and leave the audiences confused. Let us look at the top 10 things that do not seem to be in sync with the overall idea of the actual series :
1. Robby Free from the Jail
It was clear that Robby had killed Miguel; however, despite that, he was out of jail almost immediately. One of the reasons for his coming out might be Carmen, who decided to go easy with the charges levied on him.
2. Speedy Recovery of Miguel
Miguel's surgery cost compelled the kids to hold a charity car wash to raise money. However, it seemed impossible to raise such a high amount since that would have required washing many cars. Another area that seemed baseless was when Johnny threw away Miguel's wheelchair on his magical recovery.
3. Daniel's Cup Full of Finance
In the series, Daniel was a local car dealer; however, he was immensely wealthy. He had so much to spend that he could open his dojo, book a ticket to Japan, and offered a triple rent for the Cobra Kai dojo. The real question is, where does the money go after so much spending.
4. Johnny's Lost Job
Johnny lost his job owing to a fight with a customer but could still manage his expenses. Apart from that, Johnny was able to buy an expensive TV and smash the same.
5. The New Hawk
Hawk took a drastic U-turn in his personality and was filled with extreme confidence and new skills. However, his new transformation was not in favor of his best friend Demetri, and he emerged into a negative character filled with aggression.
6. Tory Lives with her Little Brother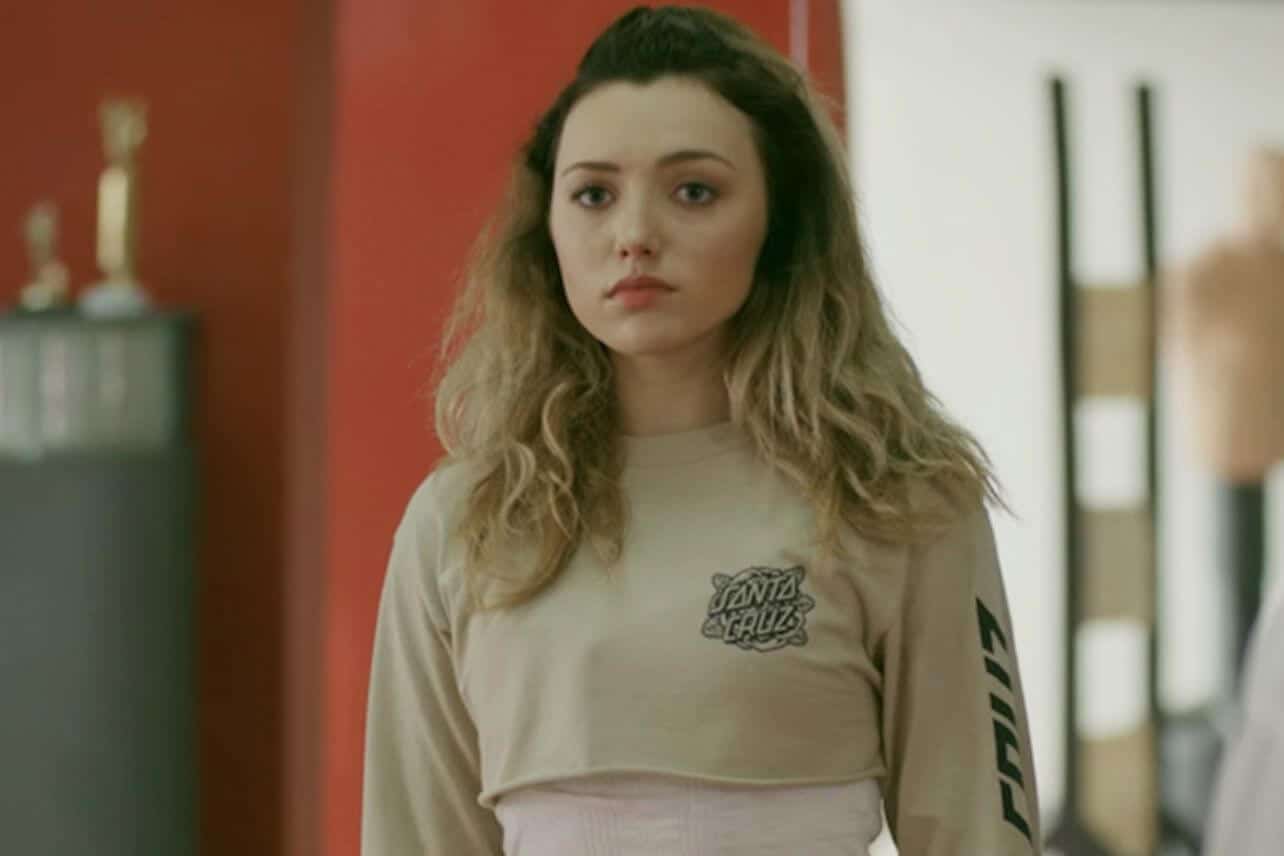 Tory was sentenced to imprisonment on the grounds of allegedly injuring Sam. However, on the grounds of being the only caregiver for her ill mother, she got the leverage to stay out of jail. The fact here that does not seems to be logical is her younger brother living with them.
7. Is Sam's Brother There?
Very few instances highlight the presence of Sam's brother in the television series. He depicts the role of a kid who hates karate and is only glued to playing video games 24/7. Sam's parents, too, do not seem to be much interested in his brother. Looking at this scenario, it seems baseless to involve her brother with no role to play.
8. Efficiency Real Quick??
Being an expert in martial arts or karate is not an easy job and requires patience and practice. However, the speed at which the kids in the series earned the blackbelt seemed to be superfast. Hence, it does not make sense and seems unreasonable.
9. Kreese
The character of Kreese seems to be quite brutal and aggressive. However, the way he depicts it takes his character to the next level. Some of the aspects that might leave the viewers confused include his living area, swiping up the dojo, and operating illegally without a license.
10. Not so Tech-Savvy Johnny
Johnny seems to be quite weak with the usage and operation of technological products. He also seems unaware of the benefits of social media. However, if he has worked doing jobs like mounting flat-screen TVs, he must have some experience in that area.
Links : screenrant.com