Fairytales has been around since forever; more like centuries and they have been a great medium to foretell the stories, teach moral lessons, entertain us or even give us an imaginative perspective about the world.
So it is not surprising at all that companies like Disney have been bringing so many fairytales to life and made it their entire business platform.
But amidst all the live-action remakes of these animated classic films, there also have been many modern fairytale adaptations that have been often ignored and not given the credits they deserve.
Whether it is because these titled movies/shows were too unconventional in their approach to these traditional stories or they were made in another country or maybe it was way too darker than what the audiences expected; they all deserved a second chance to find an audience.
1. Hansel and Gretel: Witch Hunters – 2013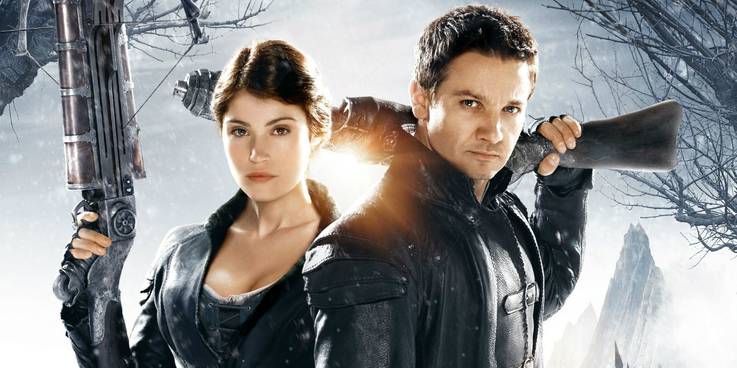 The siblings successfully defeated the witch who planned to eat them and then they had faced quite a lot of trauma and had to deal with PTSD and they come bounty hunters who specialize in taking down witches across their homeland. But as the blood moon rises, the face an ancient that could be their undoing maybe.
The movie brings a lot of imagination to evergreen characters that audiences think they know.
2. Descendants – 2015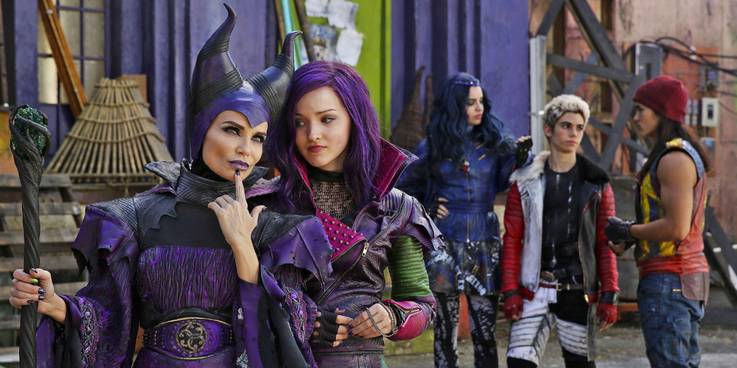 All Disney villain fans and the House of Mouse's live-action remakes will want to give Descendants a chance.
The first movie of the series was actually made for television and it focuses on the kids of Maleficent, Cruella De Vil, Jafar, and the Evil Queen, who run afoul of King Adam and Queen Belle but find an unlikely ally in the royal prince and one of them even falls in love with the prince.
The first movie did some great work of world-building and it offered the opportunity to see the Disney Villains with a different perspective which is similar to how they have showcased it in Maleficent or Cruella but with more flashy costumes.
3. Snow White And The Huntsman – 2012
For every Snow White movie fan from Disney who is waiting for the remake of the film, Snow White and The Huntsman is an extremely worthy contender; and of course, it has a little bit of darkness which is inherited for the Brothers Grimm folktale with the timeless themes of the animated classic.
The huntsman is the minion of the wicked stepmother Queen Ravenna and is a prominent character and he ends up protecting Snow White even though she isn't a helpless damsel.
It was also followed by another movie called The Huntsman: Winter's War.
4. Beauty and The Beast – 2014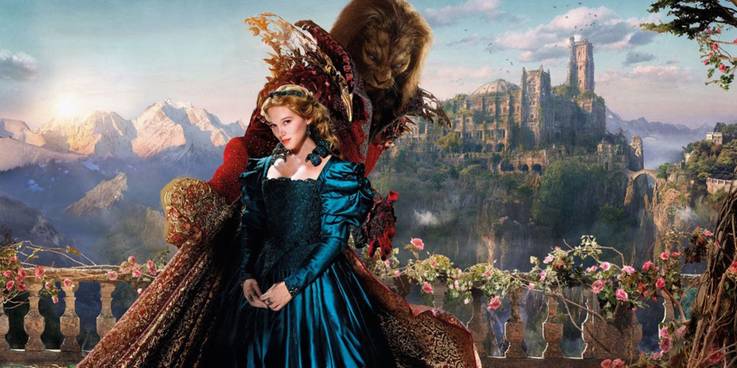 It wasn't really difficult to notice this version of Beauty and the Beast especially when it was released so close to Disney's version and even though the CGI might look different, it is still worth rewatching the movie irrespective of the differences.
This version is more darker and surreal than the other versions but it also has a lot of glamour.
Belle is gusty and defiant while the Beast is ferocious and hurt.
They are portrayed by the finest French actors.
5. Hansel and Gretel – 2007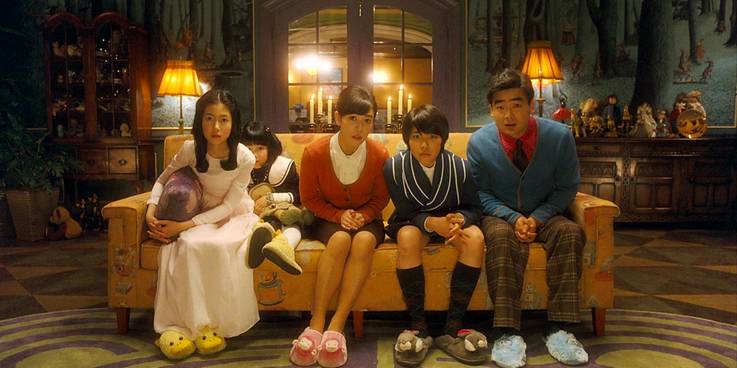 This South Korean take on Hansel and Gretel has way more layers compared to the original story. These layers are full of mystery and macabre,
An expecting father crashes into a car on a stretch of road, and suddenly a girl from the forest comes to help him but then he soon realizes that he can't leave.
The man becomes more afraid of the secrets Hansel and Gretel carry than a witch lurking in the trees; which makes it more spooky.
6. King Arthur: Legend of The Sword – 2017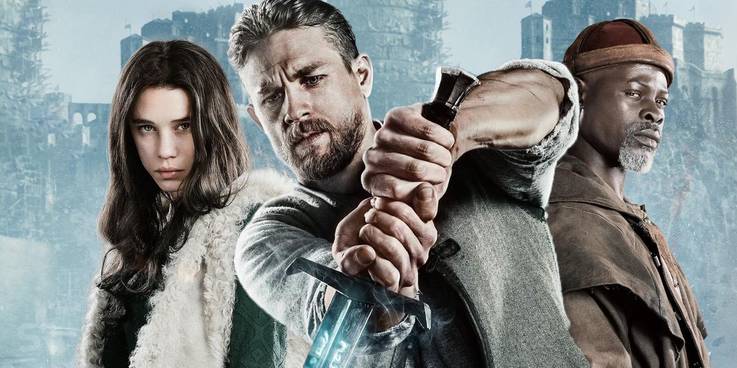 Guy Ritchie combined his vision of London's seedy underbelly with the epic myth of King Arthur and created a fascinating movie.
The young Arthur is shown as a member of a street gang who works extremely hard to survive and soon he embraces his destiny as the legendary leader.
King Arthur: Legend of the Sword gave medieval knights rhyming cockney slang. And those who are familiar with Ritchie's lovable rogues and tough-guy characters will always welcome their addition to a fairytale which can even seem a little too steeped in tradition.
7. The 10th Kingdom – 2000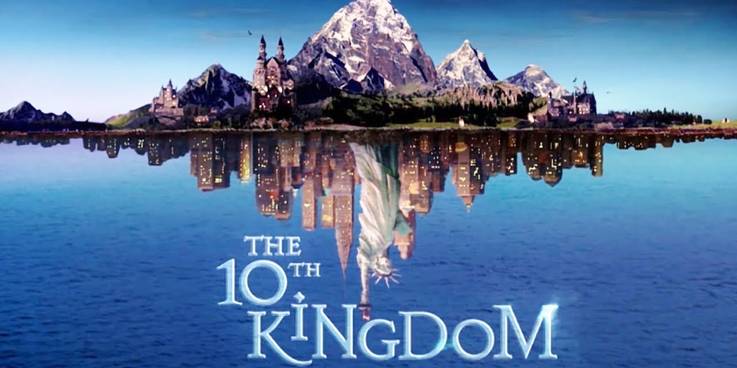 Many of us love Once Upon A Time, but much before it, there was a mini-series called The 10th Kingdom; an event that took place in a secret realm with nine kingdoms, and each of them was controlled by famous fairytale characters like Cinderella, Snow White, and Little Red Riding Hood.
A duo of father and daughter accidentally reached the parallel world from Manhattan and find it set upon by warring trolls, goblins, and giants who are controlled by an Evil Queen who wants to rule everything.
Many fans might see the similarities between this series and the movies like Enchanted, and they will appreciate it too.
8. Blancanieves – 2012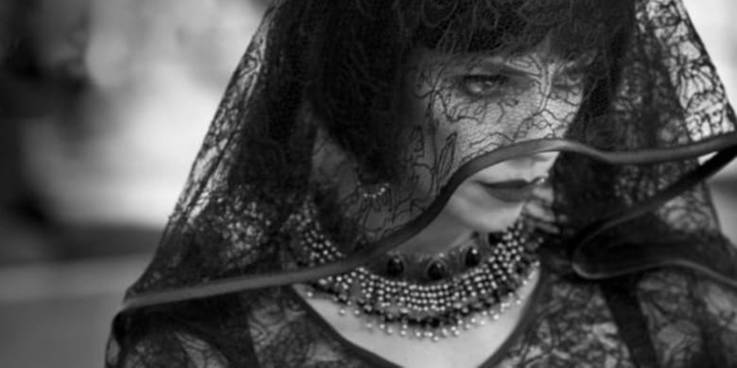 Many people appreciated the movie for its moody atmosphere and amazing visuals, Blancanieves' was actually a silent film and it left many audiences cold the way Pablo Berger retold everyone the story of Sony White which was aired in 2012.
It counted acclaimed movie critic Roger Ebert among its greatest at the time but even his support was not exactly enough to satisfy the reservations of the audience members.
This movie was different from the Brothers Grimm legend and it was much more sinister, sensual, the movie shows a different way of imagining a familiar tale into a black and white silent movie.
Snow White becomes Carmen in the movie; the daughter of a famous matador whose new evil bride is determined to stop Carmen from following in her father's footsteps.
9. Hoodwinked! – 2005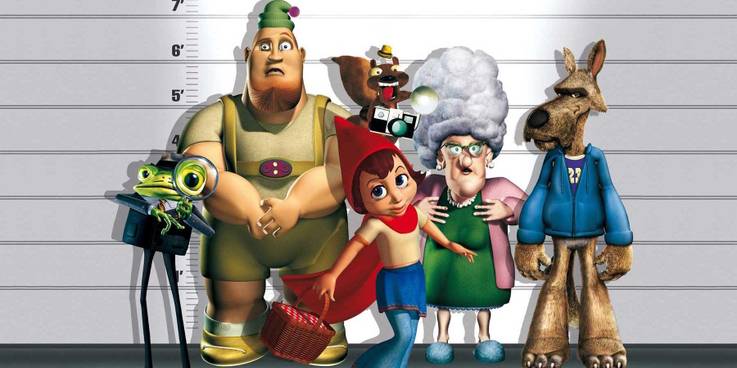 Everyone (mostly) loves Zootopia and much before Zootopia explored the all-in-crime drama involving anthropomorphic animals, Hoodwinked did it.
It was an extremely clever animated movie that featured very familiar fairytale characters like Little Red Riding Hood, Granny, the Woodsman, and the Big Bad Wolf in a way none of us have ever seen them.
It is possible it was an unconventional approach to the traditional "Little Red Riding Hood" story or it could be the style of the animation ( which was a bit weird compared to these days, but it's no excuse) but never less. "Hoodwinked!" did give a fresh alternative to Disney and Pixar's usual animated style movies and has an all-star celebrity cast too!
10. Jack The Giant Slayer – 2013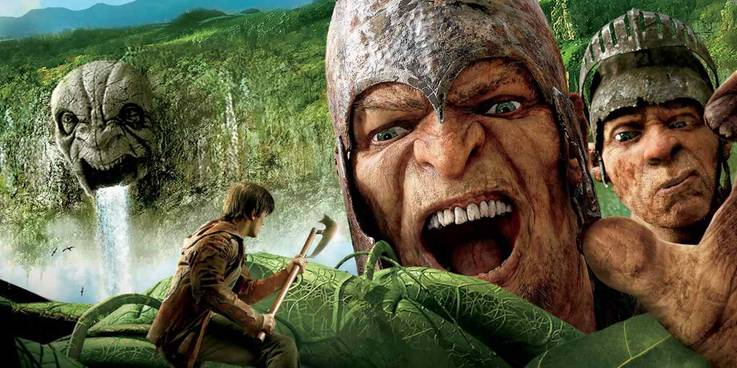 We just can't understand how come people didn't enjoy this movie?
Jack runs in with many giants and they don't end well with just one in this inventive twist on the old legend and the young farmhand ends up fighting a war with the race of giant people to protect.
The giants are planning to reclaim the Earth after losing it to humankind hundreds of years later.
Jack and The Giant Beanstalk has been a popular children's story with a moral lesson at the end of Jack's adventure.