Robin is a very popular character in the DC Universe and fans love him. He is a sidekick to Batman and was created by Bob Kane, Bill Finger, and Jerry Robinson. The character's first appearance, Dick Grayson was in Detective Comics #38 in April 1940. Robin was a big hit amongst the fans. The introduction of the new character increased the sales. Later, the character became a solo superhero called the Nightwing. Batman and Nightwing are commonly referred to as the Caped Crusaders or the Dynamic Duo.
There have been many incarnations of the character since the first appearance. We all want to be with Batman and won't mind being his sidekick. There are a lot of things you can learn from one of the most powerful superhero in the DC Universe. The benefits of being a sidekick are infinite. But there are some cons that come with it.
1. IT'S DIFFICULT FOR A TEENAGER!!
Imagine being a teen and had to deal with your school work, your friends and all the pressure that comes from being a teenager. And then you also have to live a dual life and hide your identity from the world. You cannot tell anyone that you are working with the Batman. Man it sounds so hard! This is what our young hero had to face. Kiss your social life and good grades a goodbye if you want to be sidekick to Batman.
2. VERY HARD TO DATE!!
Dick Grayson, Jason Todd, and Tim Drake, all of them have experienced numerous heartbreaks as Robin. Being a superhero always comes in the way when it comes to dating. It is hard to maintain a healthy love life and also protecting the Gotham City all at once. And sometimes you even end up falling for people you weren't supposed to. Like one time Jason Todd was in love with a woman involved in drugs and gangs. And Dick Grayson dated a woman whose brother turned Dick into a vampire. Don't it was temporary.
3. WEIRD COSTUME!!
Comic fans know Robin used to have no pants for his superhero suit, and that was not cool. Imagine trying to save the city but your legs are extremely cold. No, we do not think anyone would want that. And the lack of pants do not even make sense. As it do not protect the person's legs either. So just why? Why the funny look with no pants and no protection for the legs. Fortunately, we do not get to see the weird pant-less costume in the live-action movies.
4. TORTURE FROM JOKER!!
Batman: The Animated Series shows that how Joker and Harley Quin kidnaped Tim and tortured him. They brainwashed him and also injected a microchip inside his body to genetically change him into joker. They called him Junior Joker or J.J. Tim defeated them in the end but the torture was a little too much for a young hero.
5. A PAINFUL DEATH!!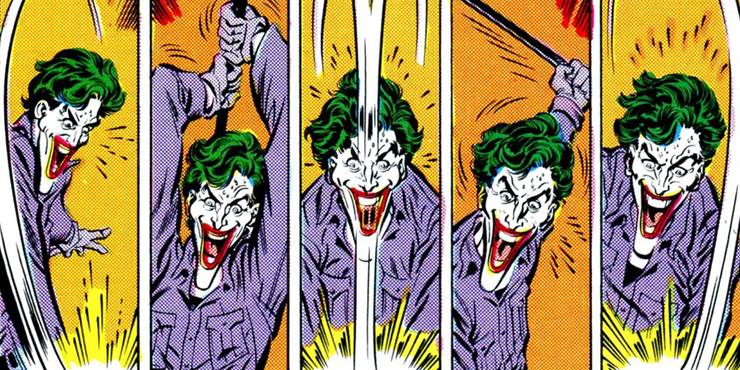 In the Batman Comics, Jason Todd was murdered by the Joker in a big fight. The moment was so shocking, fans still talk about it. It happens all the time, Robin always end up getting killed by the Joker. The character might get resurrected but still it is quite difficult and painful to be Robin.
6. GET READY TO BE KILLED BY YOUR CLOWN!!
Damian Wayne didn't had the greatest life to begin with, he was raised by assassins and didn't had the smoothest childhood. But things got even worse after he got killed by his clone, a clone that his mother created so that it can follow all her orders. It is a very cruel way to go.
7. EASY TARGET FOR SUPERVILLAINS!!
Not all Robins have experienced death but almost all of them experienced abduction, torture, and held prisoner by many supervillains. It doesn't sound good at all, and nobody wants to be a Superhero who is easily killed by the supervillains and is an easy target. Imagine not being taken seriously by the villains and being easily defeated. Sad!
8. ALL-STAR BATMAN WAS NOT KIND TO ROBIN!!
Frank Miller and Jim Lee's All-Star Batman & Robin, The Boy Wonder comic series from 2001-2002 was a big hit. Miller made the story more exciting by making the Batman abduct Dick Grayson from the police station after his parents got murdered. That's so sad. Batman even threw the little orphan in a Batcave for the whole night.
9. THE NEW BATMAN IS EVEN HARD TO HANDLE!!
Jean-Paul Valley replaced Bruce Wayne for a while after he got his bones crushed by Bane. The new Batman decided to took down Bane and even attacked Tim Drake for being Robin and going in the Batcave. It was too much for a young guy to handle.
10. A GOOD SOLDIER!!
In many comics, Batman is written so that readers can get the idea that Batman sees himself and his allies as soldiers. You can clearly see this in the Frank Miller's versions of Batman. There is a plaque that says "In Memory of Jason Todd, ROBIN, A Good Soldier." And it might not look weird but referring to a dead teenager as a soldier is not a good thing and is quite terrible to be honest.
Being Batman's sidekick is a very big duty. You never know who you gonna end up fighting with. You might be able to defeat them or you might be abducted, tortured and brainwashed to death. It is always a tough day at work. And sometimes your own ideal might try to kill you or hurt you and this is pretty heartbreaking. Tell us in the comments what you guys think about the list, would you consider being a sidekick for Batman or is it just too much?