"I'm a Mandalorian. Weapons are part of my religion." — The Mandalorian
Warning: If you haven't watched The Mandalorian season 2, episode 7, "Chapter 15: The Believer yet, then beware as this post includes spoilers for this specific episode.
The Mandalorian season 2, episode 7, "Chapter 15: The Believer got released aired on 11 December 2020. 
This episode again provided us with some of the most amazing as well as one of the most remarkable concept artwork beside the credits with a lot different look with some of the episode's pivotal moments. 
With no Baby Yoda to lean on, this episode brought back Bill Burr's Mayfeld and even put forward a stunning shade weaponized ideology and indoctrination. 
So after the distressing ending of the last episode, "The Tragedy" that witnessed Baby Yoda being kidnapped by Moff Gideon along with his new Dark Troopers, Din Djarin, beside his band of motley allies took a step back into the mission-of-the-week plan to find the location of Moff's ship. 
Initially, the mission was imposingly low-cost, given the stakes and the parallel with Rogue One's plot to recover the Death Star plans. 
Seemingly the new era of the Empire didn't learn anything from the lax security of the original trilogy. Though it might not have had baby Yoda in it, there was some great action, even a tremendous fascinating performance given by Burr, and some more insight into what Mando is willing to give up for the child. 
As with each episode, several concept art pieces played over the credits offering a different look to some of the episode's best consequences. 
So down below are 11 concept art pieces that got featured at the end of The Mandalorian season 2, episode 7, "The Believer." 
1.  Mayfeld's Scrapyard Prison: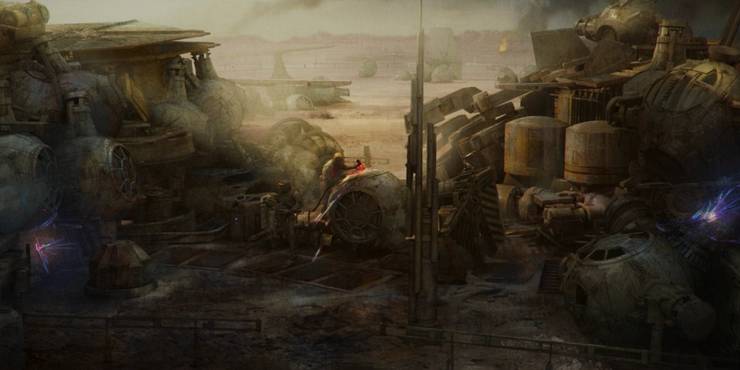 2. The Juggernaut Sets Off: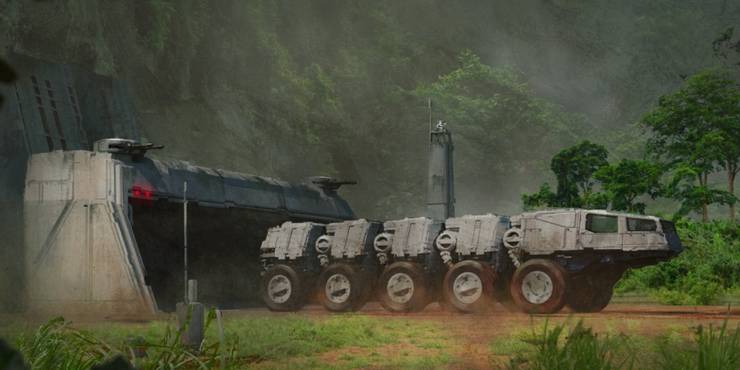 3. Mayfeld Helps Din Djarin Aboard: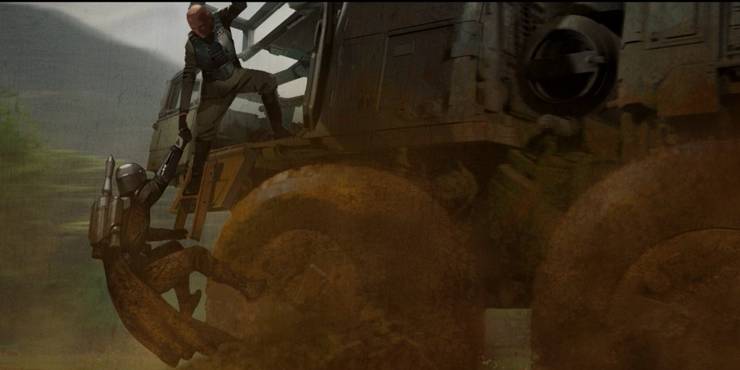 4. Sisters At Arms: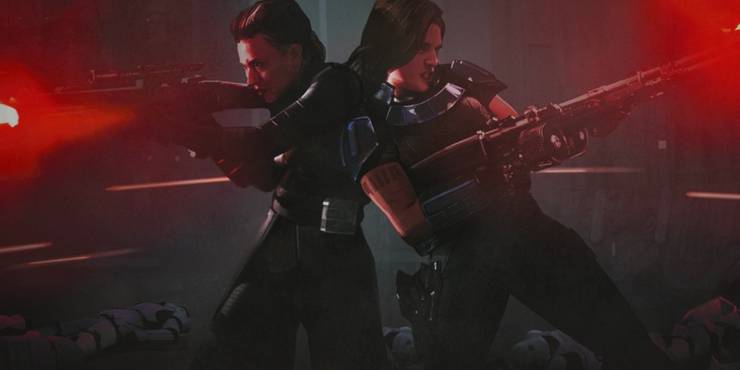 5. Mando Hacks Into Gideon's Ship: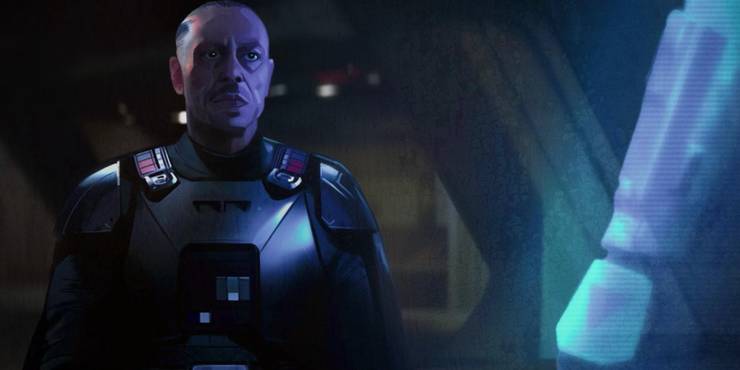 6. The Morak Mines:
7. The Pirates Attack: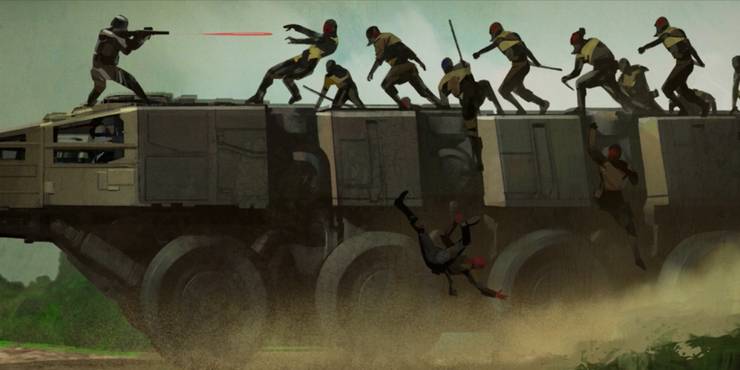 8. Juggernaut Three Is Down: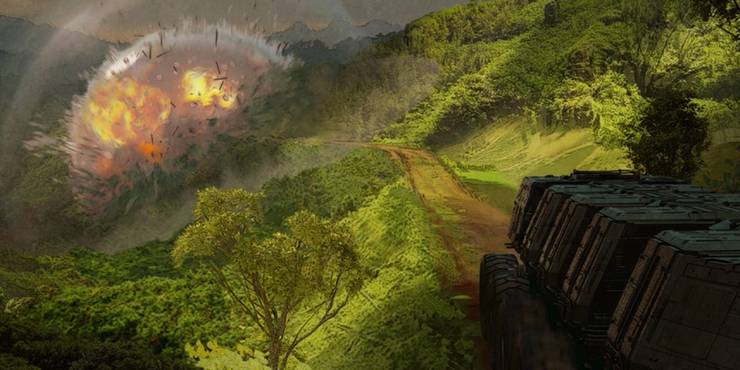 9. The Secret Poe Dameron Cameos: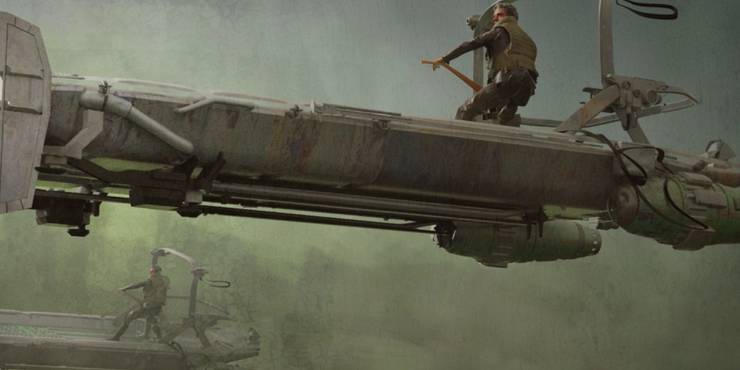 10. The Juggernauts On Morak: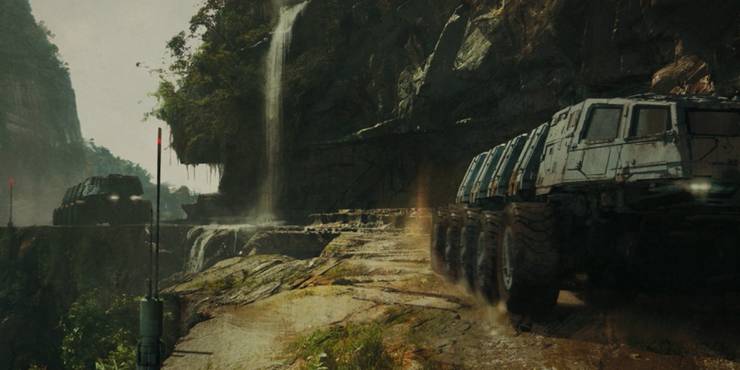 11. Mayfeld's Leap Of Faith: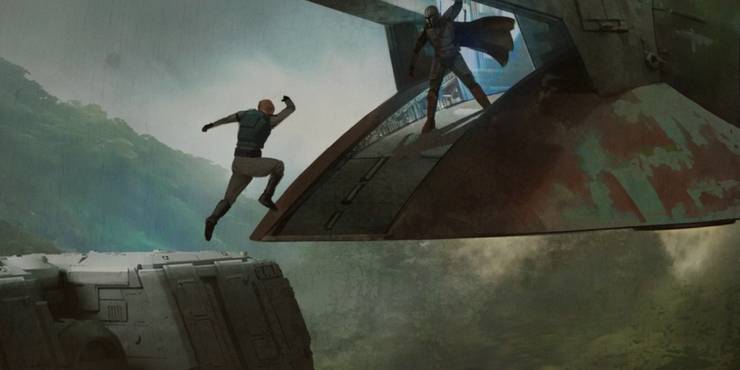 These are 11 concept art from the Mandalorian season 2 episode 7 that we have curated for all the Mandalorian fans.
So we hope that you have enjoyed our top 11 picks. Which among these is your favorite?
Do let us known in the comment section below.
Till then, for more freshly brewed content, keep reading Animated Times World's Top Destination For Pop culture, Movie & TV Shows, and whatnot.
Source: SCREENRANT