The Wizarding World has come a long way since Harry Potter discovered the secrets of the Philosopher's Stone back in 2001. The Fantastic Beasts movies helped continue the massive legacy left behind by Harry Potter. There are still so many hidden jewels for facts regarding the new J.K Rowling series we do not know about.
Eddie Redmayne Designed Newt Scamander's Wand
In fact, all major actors were given the choice of designing their own wands.
Actors Got Wand-Elbows
You may have heard of tennis elbows. But have you ever heard of wand elbows? Do actual wizards in the Harry Potter Universe also face this problem??
Hedwig's Theme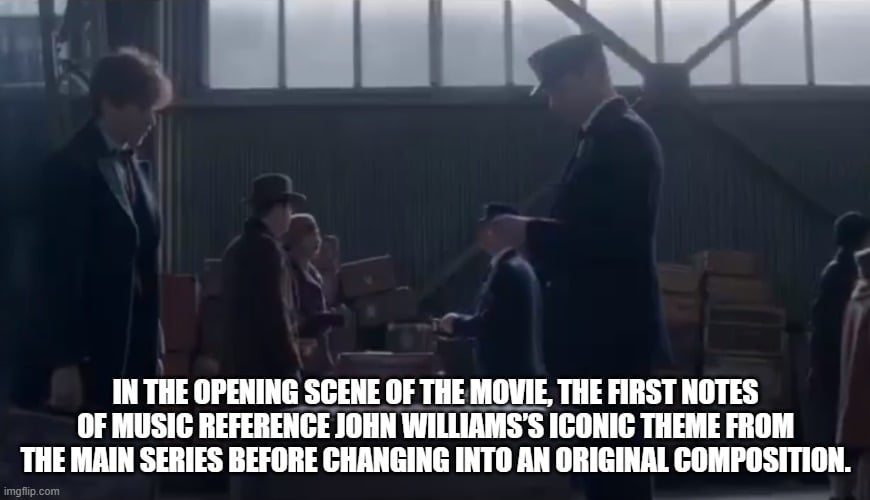 There! That feeling right there!! That's nostalgia hitting you front' right and centre!!
You May Also Like: Star Wars: 12 Weirdest Force Powers You Will Never See in the Movies!!
Rappaport's Law
Rowling spent a lot of time trying to make the mythos around the Fantastic Beasts universe. She developed an entirely new world set within its own pocket timeline and its own pocket characters with Fantastic Beasts.
No Broomsticks
We do not know about you but that is history in the making if you ask us. Broomsticks in Fantastic Beasts were only used for cleaning purposes we suppose. How boring!!
Eddie Redmayne Spent a Lot of Time in the Zoo
New Scamander specializes in magical animal husbandry. To understand animals, Redmayne channeled his inner Doctor Doolittle. The results are obvious. No one could have done it better than him!!
Jacob Kowalski is Based on Ron Weasley
Dan Fogler has himself corroborated this statement. There is so much more to the Fantastic Beasts movies than what meets the eye.
Redmayne Loved the Bowtruckle
Eddie Redmayne was somewhat of a fan boy himself. He loved the Bowtruckle because it was cute and clingy like a puppy. So when a fan sent him a Bowtruckle prop, he wore it to the movie's premiere.
Created the New York Set From Scratch
The movie may be set in New York but it was almost entirely short in the United Kingdom. Now that is a fact we bet you guys never knew. Most of the unnamed actors were also of British and not American Origins.
Reference To Salem Witch Trials
The Fantastic Beasts series of movies try to remain grounded to real world events in American History. It also possesses elements of hatred and violence fighting the forces of peace and harmony. Rowling purposefully inserted intolerance and no-maj racism into the script.
Also Read: 10 Harry Potter Memes That Prove Hagrid Was the Funniest 
Eddie Redmayne Has Auditioned For Harry Potter
Redmayne was rumored to have auditioned for the role of the titular character. He would again come back to audition for the role of Tom Riddle. He was rejected both times. He would later bag the role of Newt Scamander after Rowling personally recommended his name due to his thick British accent and his quirky outlook.
Hermione Granger and Newt Scamander Are Connected
While multiple connections between Newt and the original cast members from the Harry Potter series could be seen in the new movie franchise, the Undetectable Extension Charm was one of the most profound and prominent ones to appear in the first movie itself.
https://youtu.be/zF19IGRq4Jw