Harry Potter movies have been running from 2001 to 2011. They were a major part of our lives while growing up and for some of us, even now. Calling ourselves "Potterheads" meant a lot to few us. Over these years there have been eight feature length movies many British actors wanted to be a part of these films even if it was a small cameo.
Actors like Scarlett Byrne and Robert Pattinson were just starting their careers during that time, while there were some actors who achieved a lot on the big screens
Let us have a look at the famous actors who starred in the movies and were forgotten because of the insignificant roles they played. Be it Muggle or Wizard; friend of Potter or his enemies!
1. Natalia Tena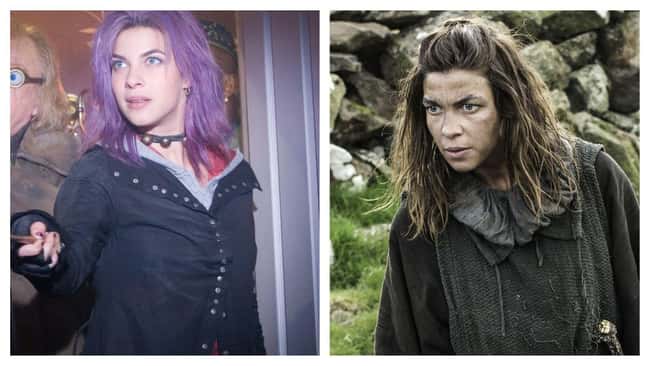 Natalie played the character of Nymphadora Tonks who was married to Remus Lupin.
Tonks appears in the later parts of Harry Potter Films. She was a half blood who joined Ministry of Magic and died during the battle
However, Natalia Tena is more known for her role as Osha – a wildling in Game of Thrones.
She has also appeared in shows like Black Mirror, Origin and Wisdom of the Crowd
2. David Tennant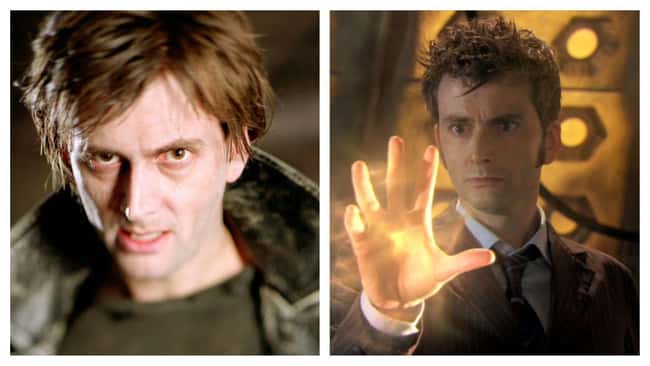 David Tennant is best known for his portrayal as the Tenth Doctor in the series of Doctor Who.
But he also starred in Harry Potter and the Goblet of Fire as Bartemius Crouch Jr., a pure blood who was Voldemort's follower.
He was also seen in shows like Good Omens and Jessica Jones.
3. Julianne Hough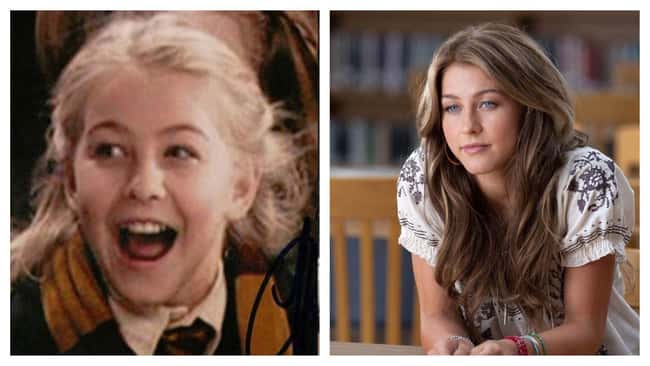 Julianne Hough is known as a professional dancer who was seen on Dancing With The Stars and she has won two championships there with her celebrity dancing partners.
Apart from that she was also seen as a judge on ABC's reality series. Moreover the Emmy-winner was also in Footloose and Rock of Ages.
Her Harry Potter connection is a small cameo. She was in the very first film of the series; Harry Potter and the Sorcerer's Stone. She was seen as an extra who played a Gryffindor student.
4. Emma Thompson
Emma Thompson is well known and has won Academy Awards for acting as well as writing. She is best known for her roles in Love Actually and Saving Mr. Banks.
Emma also played a professor in 3 Harry Potter movies. She played the half-blood witch 'Sybill Trelawney' who taught Divination at Hogwarts.
5. Alfred Enoch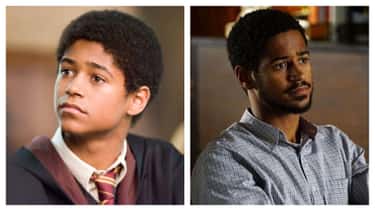 Alfred Enoch is extremely well known for his role as Wes Gibbins on the ABC legal drama; How to Get Away With Murder.
However he also played the role Dean Thomas; a half blood wizard. He was also in Gryffindor and was friends with Harry. He was seen in majority of the films… seven out of.
Puberty did hit him well.
6. Kenneth Branagh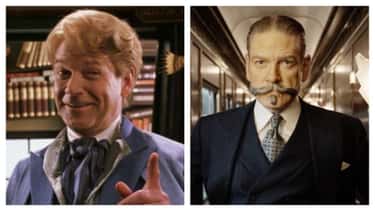 Sir Kenneth Branagh played the character of Professor Gilderoy Lockhart in the second movie of the Harry Potter series. He was initially portrayed as a handsome and brave celebrity author who teaches Defence Against the Dark Arts and later revealed that he used to steal memories of others and write them off as his.
He also directed the Thor and has starred in various movies. But his most interesting role has been as Poirot in the Murder on the Orient Express based on the Agatha Christie novel. What is more interesting is that he has also directed the same and will reprise his roles as Poirot and Director in the upcoming Death on the Nile.
It's pleasantly surprising.
7. Kelly Macdonald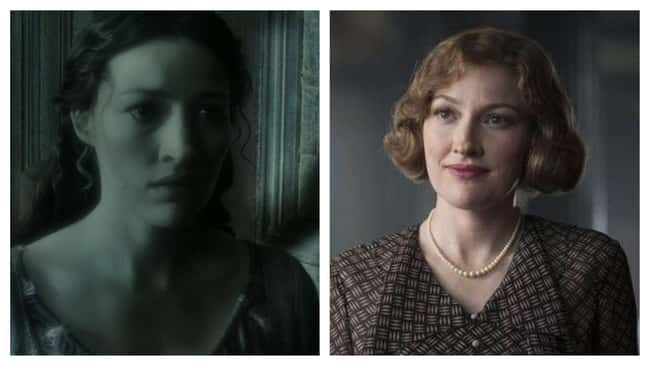 Kelly Macdonald played the ghost of Helena Ravenclaw in the last movie of the Harry Potter franchise. Though a small role, it was quite a significant one, she was the daughter of Hogwarts founder Rowena Ravenclaw and helped Harry find one of the horcruxes.
However, Kelly is significantly known for her performances in Finding Neverland, Boardwalk Empire, Trainspotting and No Country for Old Men. She has also won an Emmy for Outstanding Supporting Actress.
8. John Hurt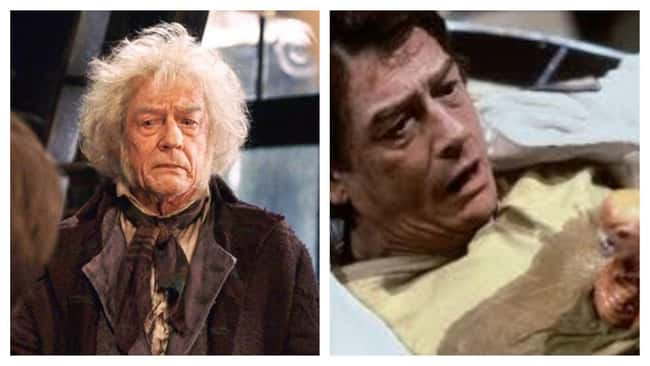 John Hurt played an important role of Garrick Ollivander in the Harry Potter series. He was an half – blood wizard who was very well known throughout the wizarding world for his premium wands he made for the witches and the wizards.
Sir John Vincent Hurt has received Academy Award nominations for his portrayals in The Elephant Man and Midnight Express. He was also a part of Alien; a horror science fiction classic where he played the role of Kane.
9. Domhnall Gleeson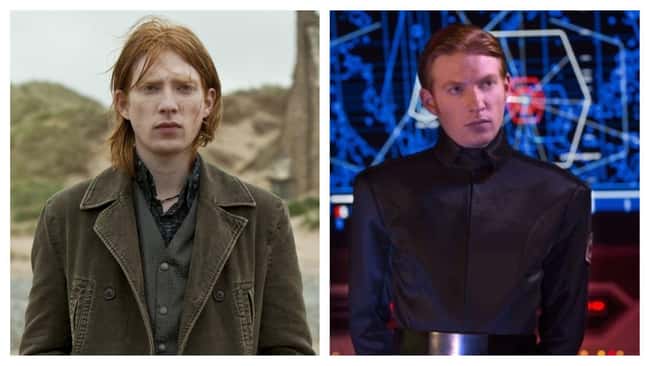 Domhnall Gleeson is well known for his roles in About Time , Brooklyn , Ex Machina and also played the negative character of General Hux in the trilogy sequel of Star Wars.
The Irish actor has played a role in Harry Potter as well. He played the character of Bill Weasley, a pure blood wizard who studied at Hogwarts and of course, he is Ron's older brother.
9. Verne Troyer
We all remember Griphook, the goblin in the bank in the very first Harry Potter movie. Verne Troyer played that role. He was then replaced in the latter parts by Warwick Davis but not many people know that Davis was the one who lent his voice for Verne in the first film.
He is 2 foot 8 inch but he has had such impactful roles in his career. He has been part of Austin Power movies, Mighty Joe Young and The Love Guru. He also has made television appearances in Celebrity Big Brother and The Surreal Life.
10. John Cleese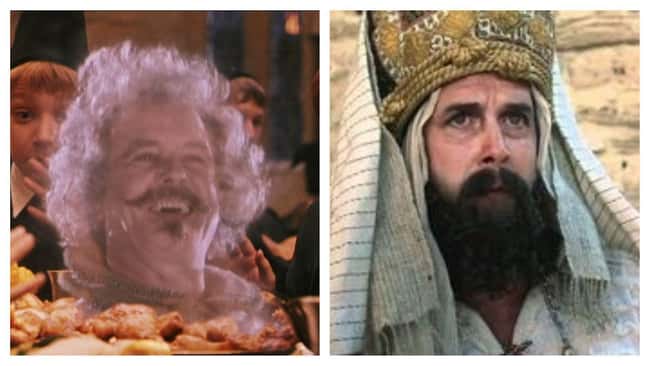 The Gryffindor Ghost; Nearly Headless Nick was played by John Cleese. Nearly Headless Nick was a wizard who was decapitated and became a ghost at Hogwarts. He has appeared in the former movies of the Harry Potter franchise.
However John is widely known for co- finding the comedy troupe named Month Python. It was successful and even had featured films. He also was a part of movies like A Fish Called Wanda, Time Bandits and even few James Bond films.
11. Scarlett Byrne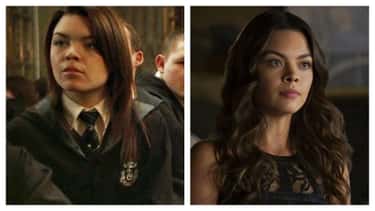 Scarlett Bryne plays Pansy Parkinson in latter parts of Harry Potter films. She is a prefect of Slytherin house and also is Harry's classmate. She is revealed to be an enemy. (Well mostly all Slytherins hated everyone so no surprise there)
However Scarlett is more popularly known for her role as Nora Hildegard in the famous supernatural series called The Vampire Diaries. The actress was also seen in series such as The Runaways and Falling skies.
12. Michelle Fairley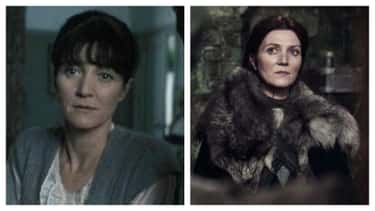 We had to save the best for the last.
Michelle Fairley played Mrs. Granger aka Hermione Granger's muggle mum who was a dentist. She was seen in the latter parts of the Harry Potter movie when Hermione erased her parent's memories.
Michelle is however more popular for her portrayal of Catelyn Stark from the famous HBO series Game of Thrones.
Apart from these, she was also seen on 24:Live Another Day and Suits.