A movie is nothing without its Hero. But, a Hero is nothing without the Villain. Do you agree? Villain shapes the whole movie actually. Her/his actions determine Hero's moves. But these characters mean nothing if the actors portraying them don't do their job wholeheartedly. There are movies where these characters are played by A-list actors who are the best at their job. However, did you know there are movies where the stone-cold villains whom we love were played by non-actors? These non-actors were either normal people like us or were well established in their own fields. Amusingly, it was hard to notice that they weren't actors. So, here's a list of 12 non-actors who played villains and absolutely nailed it! Check it out.
1. R. Lee Ermey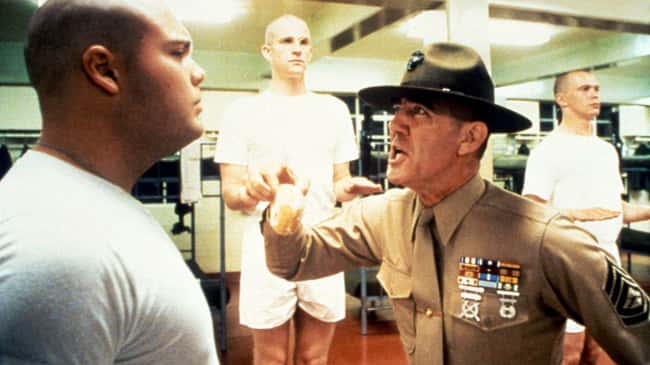 Ronald Lee Ermey was a Marine drill instructor. He first appeared in the movie "Full Metal Jacket" in 1987 as "Gunnery Sergeant Hartman". His role in this film is famous for the intimidating insults he delivered throughout the movie. However, all these insulting dialogues were written by R. Lee himself! He is one fine example of non-actors being best at their job.
2. Barkhad Abdi
In the movie "Captain Phillips" Barkhad Abdi plays the role of a pirate. Originally, he was an Ex-Chauffer. He says, "At the beginning of the movie, I was really nervous. I was like, Am I really going to do this big part?" Moreover, his performance in the film bagged him an Oscar nomination. That's a huge deal!
3. Hafþór Júlíus Björnsson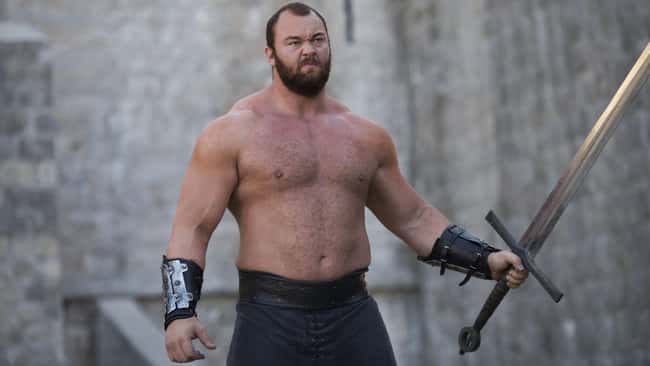 Remember "The Mountain" from "Game Of Thrones"? Hafþór Júlíus Björnsson was a strongman before stepping into the world of acting. Also, Björnsson was a powerlifter who won several competitions. He is a perfect choice for the role! He auditioned for the role by demonstrating his strength. Björnsson recalls, "They asked me if I was strong enough to pick one of the guys up. I gave it a try, and he felt very light. They were surprised at how easily I lifted him overhead."
4. Richard Dawson
Dawson used to host the show "Family Feud". He was very famous for it. However, after making a mark as the host of that show, he also hosted The Dystopian Game show in the "Running Man". He was a beloved game show host even in this game show. But, the evilest one! The show was about contestants surviving various attempts to kill them in entertaining ways while the studio audience will bay lustily for their blood! Whoa, that's evil enough. However, it is believed that Dawson brought an effective double edge to the character with his performance.
5. Herbert 'Cowboy' Coward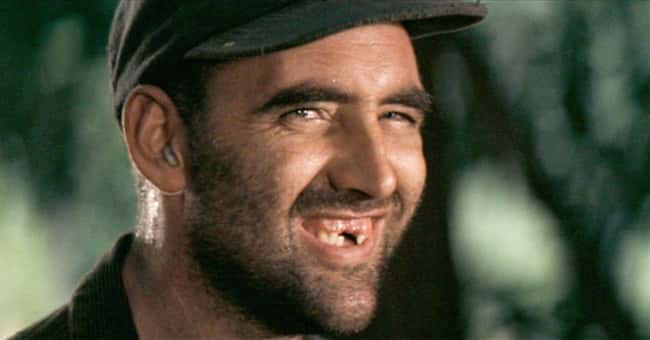 The "Toothless Man" in the movie "Deliverance" is played by Herbert 'Cowboy' Coward. But before this, he was working at the Ghost Town theme park in one of their shows. Luckily he met Burt Reynolds there. While the makers of "Deliverance" were finding actors to cast for the roles of mountain men, Burt recommended Herbert for one of the roles. That's how he got this role! To conclude, the combination of his lack of teeth and the style in which he delivered his famous dialogue "He got a real purdy mouth, ain't he?" proved that this decision was perfect.
6. Felicia Pearson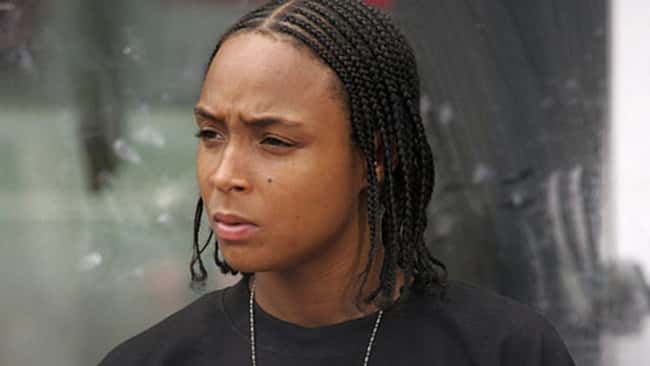 Pearson played "Snoop" in the TV show "The Wire". She was so real with her acting that she was considered to be the most real element in the show among the first-rate professional actors! But there's a history behind this success. Felicia wasn't an actor always. She was a drug dealer before landing in this role. Unfortunately, she had a tough past and was also sentenced to jail for a few years. However, one lucky day she met actor Michael K. Williams in a nightclub who suggested she auditions for a role in his TV show. That's how her life changed. She is one of those non-actors who was phenomenal in her job!
7. Miyavi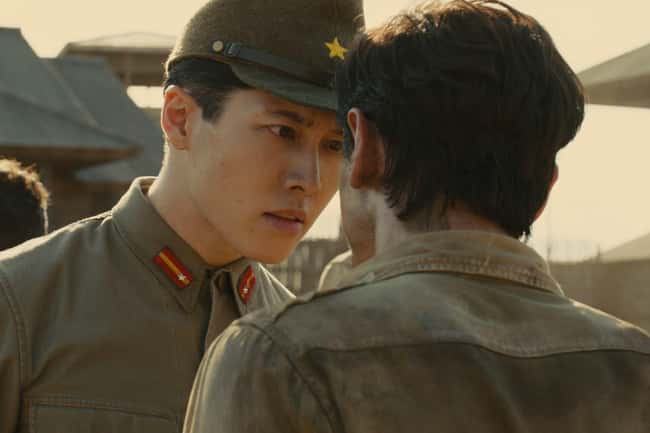 The film "Unbroken" by Angelina Jolie stars Miyavi as the sadistic internment camp guard. This name was unknown to the US audience. However, Miyavi was a famous name in Japan. Miyavi is a famous rock musician in Japan before landing a role in this film. He says Angelina helped him a lot in understanding the role and delivering his best! Though he was a rockstar, he still was one of the non-actors who got a massive chance to change his destiny.
8. Robert Goulet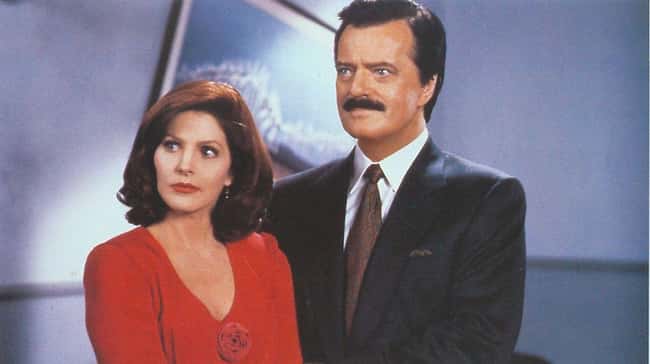 Goulet was a singer originally who has won a Grammy! However, he was the "Special Star Guest" in the TV comedy show "Police Squad!". This short-lived show later became a movie called "The Naked Gun". It became a box office hit. Eventually, it was followed up by "The Naked Gun 2½: The Smell of Fear". So, Goulet was called up once again. He plays "Quentin Hapsburg", an oil executive.
9. Frank Silva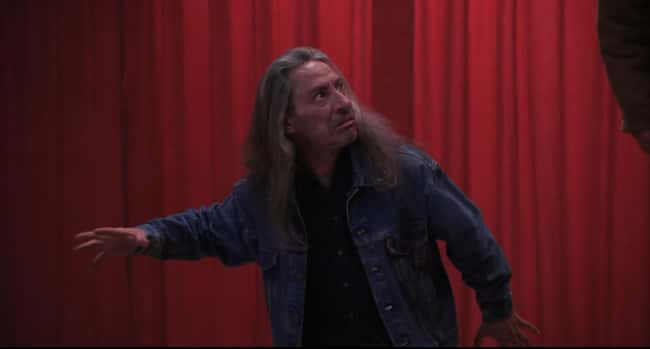 Can you imagine getting a role because of your dressing sense? This is what happened with Frank Silva. Originally, he was a set dresser. While dressing a set for "Twin Peaks" the director liked his look. He messed up during dressing the set and the whole incident was recorded. The whole footage was so good that they used it in the main series footage. There was something eerie about the whole shot that they decided to keep Silva in the series and use more of him! His eyes, in particular, suggested an unrelenting evil. Frank is one of those non-actors who's luck shined bright.
10. Howie Long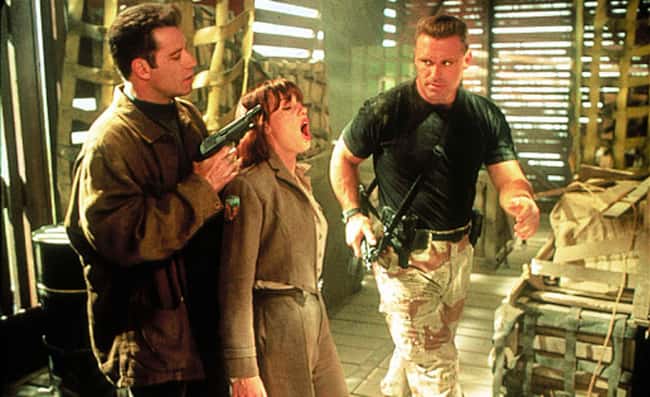 If you're a football fan, this name is not new to you! Howie Long helped lead his team to a Super Bowl win in 1984. Also, he is a member of the Pro Football Hall of Fame. Later, he became a famous sports analyst for Fox Sports. However, there was more exciting stuff for Long awaiting him. He made his acting debut with John Woo's 1996 action picture "Broken Arrow". He plays "Master Sergeant Kelly", the right-hand man to John Travolta's villain. Initially, Long was not happy with his character being knocked off in the early segment of the film. After a rewrite of the script, he seriously considered the role and got on board. Nonetheless, the audience appreciated his acting skills. 
11. Keith Williams Richards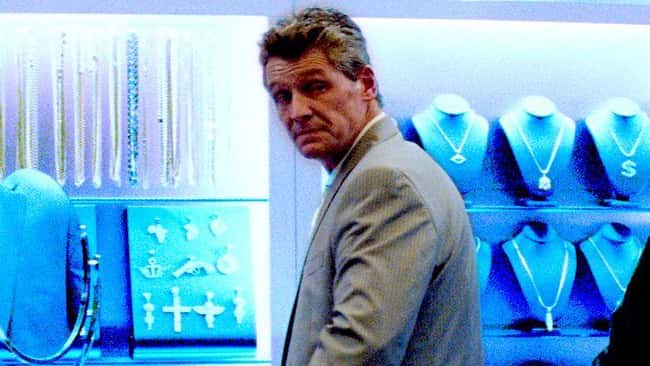 Being a part of a film where there are head-turning performing A-list actors is a huge deal. It's even huge if you're a non-actor. The same was the case with Keith in the film "Uncut Gems". Adam Sandler was at the peak of his career, Julia Foxx was making her mark in the industry and Kevin Garnett was being as effective on the screen as he was on the basketball court! So, being visible in such a crowd, that too for a non-actor was a big task! However, Keith nailed his performance as "Phil", the Enforcer. Every time Phil threatens Sandler's character, we know the danger is real. However, Keith was a carpenter and served as a first responder at ground zero after 9/11. Pure fate is responsible for him landing the role of Phil.
12. Wayne Newton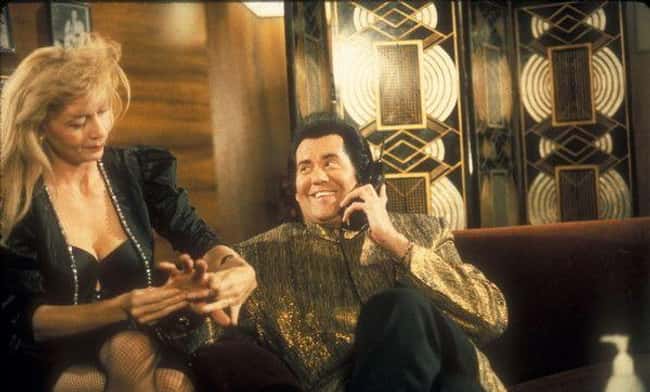 Newton was popularly known as "Mr. Las Vegas" due to his popularity as a performer on the Vegas Strip. No one is more identified with Vegas than he is! He has various famous hit songs. He also dabbled in many films. However, his most identified role was that of a villain in the 1993's "Best Of The Best II". In the film, he plays "Weldon", the sleazy manager of an underground fighting arena where brawlers pumped one another to death. He is involved in all things dirty and mischievous.