Casting is something which makes or breaks a movie. And it is also one of the most deceiving things.
Even big names go in vain if they don't get the perfect role. The best example, Ryan Reynolds as Green Lantern.
And sometime, the casting may look absurd, like Mark Ruffalo as Hulk, but the results could be exceptional.
Here we are looking at the 12 perfect casting that went horribly wrong.
12. VIOLA DAVIS AS AMANDA WALLER
Okay, let's be frank. Viola Davis has got the looks of Amanda Waller from comics.
Walleris arrogant, ruthless and a no-nonsense leader of the Suicide Squad. And yes, Viola Davis looked perfect for the role. But she couldn't make it big.
Withvery few scenes in the entire movie, we couldn't see the best Davis and the casting went terribly wrong.
11. RYAN REYNOLDS AS GREEN LANTERN
No matter how much excited we were for the Green Lantern movie, the script ruined it for us.
Not only this, the script was just too weak for Ryan Reynolds to pull off an amazing performance.
Luckily he got the role of Deadpool to prove how awesome he actually is.
10. MARGOT ROBBIE AS HARLEY QUINN
Margot Robbie was indeed the best thing in Suicide Squad.
Becausethe casting was perfect. But another beautiful performance destroyed by terrible script.
Margot Robbie had the looks, the attitude and that mischievous smile that make Harley Quinn. Still a poor script made it awful on screen.
9. JENNIFER LAWRENCE AS MYSTIQUE
Yes, there is no doubt that Jennifer Lawrence is one of the finest finds of Hollywood.
She is superb on screen. And the entire universe went crazy when it was announced that she will be Mystique in X Me: First Class. 
But we don't know what happened. Were we too used to seeing Rebecca Romijin as Mystique or was it something with the script?
8. ELLEN PAGE AS KITTY PRIDE
When we first saw Ellen Page on the screen, we were like Awww..! She is soo cute. And she is.. Which makes her the best choice for Kitty Pride.
However, with so less lines and least importance in the entire movie, the role actually went in vain.
7. OSCAR ISSAC AS APOCALYPSE
Apocalypse is the most powerful villain of the X-men world.
It should look terrifying on the screen and we were indeed happy to know that Oscar Issac will be playing him.
However, he actually ruined that role. Why? Poor Script, poor delivery of dialogue. It was kind of unexpected from an actor of such a caliber.
6. BRANDON ROUTH AS SUPERMAN
Brandon Routh was so smart that it seemed like a dream seeing him as Superman. But he was only good looks.
Unfortunately he couldn't do justice to the Man of Steel. Moreover, the terrible chemistry between the actors ruined the entire movie.
5. KATE MARA AS SUE STORM
Not even a talent like Jessica Alba could do justice to Invisible Woman.
And Sony tried it again. Like why? As expected the role was awful and so was the movie.
4. HALLE BERRY AS STORM
Man! This girl has got an Oscar.
Andshe could have been so amazing if the script was written making her the lead actress.
3. FINN JONES AS IRON FIST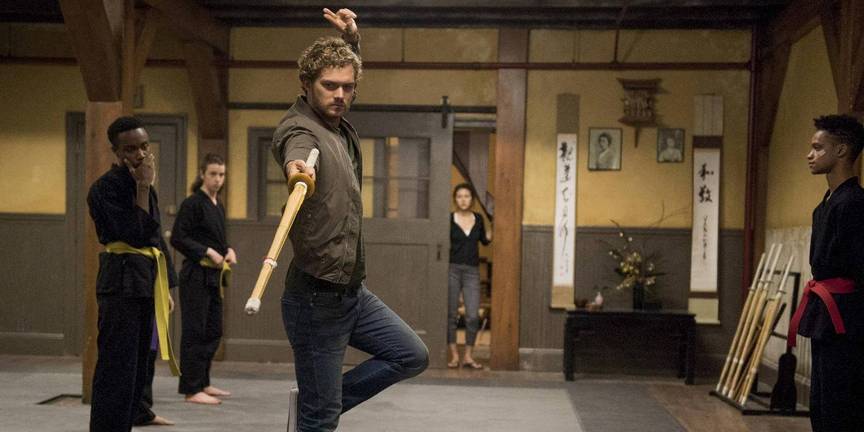 One line explanation, "Nothing was good in the entire Iron Fist series."
2. EDWARD NORTON AS HULK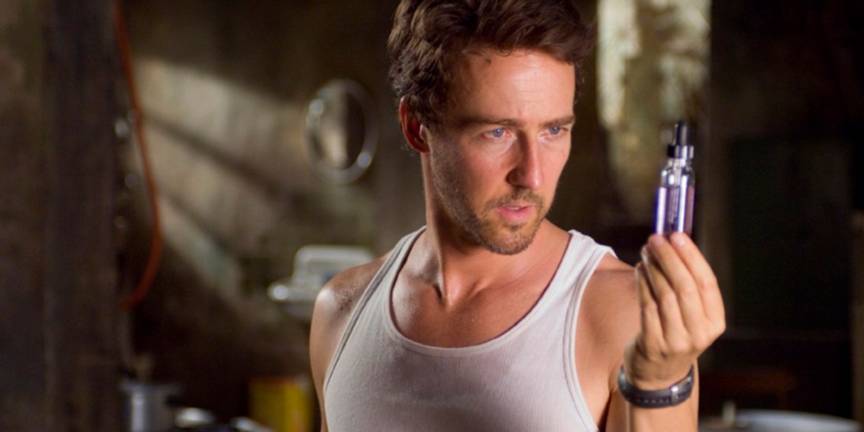 For an actor as versatile as Ed Norton, the role of Hulk was simple enough.
Unfortunately, the script too was simple enough. Norton failed and so did the movie.
1. TERRENCE HOWARD AS JAMES RHODES
Could someone be so horrible and so awful that he is fired after one movie?
Well Say hello to Terrence Howard.
Image Courtesy:CBR