We're not a stranger to the fact that a lot is changed when a comic book character is picked for live adaptation. The reason could be numerous and the most simple one being is that some things are simply not fit for the adaptation. But it is this reason only that somehow manages to spoil the character's credibility and people do not enjoy them for who they are. Imagine if we take Batman's suit from him and told him to fight crime in a jumpsuit? Yes. Even though the changes are not this drastic, they're still pretty noticeable. But today, let's talk about 15 comic book characters that live-action could not do justice to.
1. Juggernaut
I actually feel sorry for Juggernaut. Cain Marko is a character that has been prominent in the comics. He has seen two live adaptations – X-Men: The Last Stand and Deadpool 2. The former one botched up Juggernaut badly and fans instantly requested to never do this to Cain Marko again. They made him wear a leather vest! However, Deadpool 2 managed to respect the character a bit. But it was still was nowhere close to fully bringing the character to justice. 
2. Plastic Man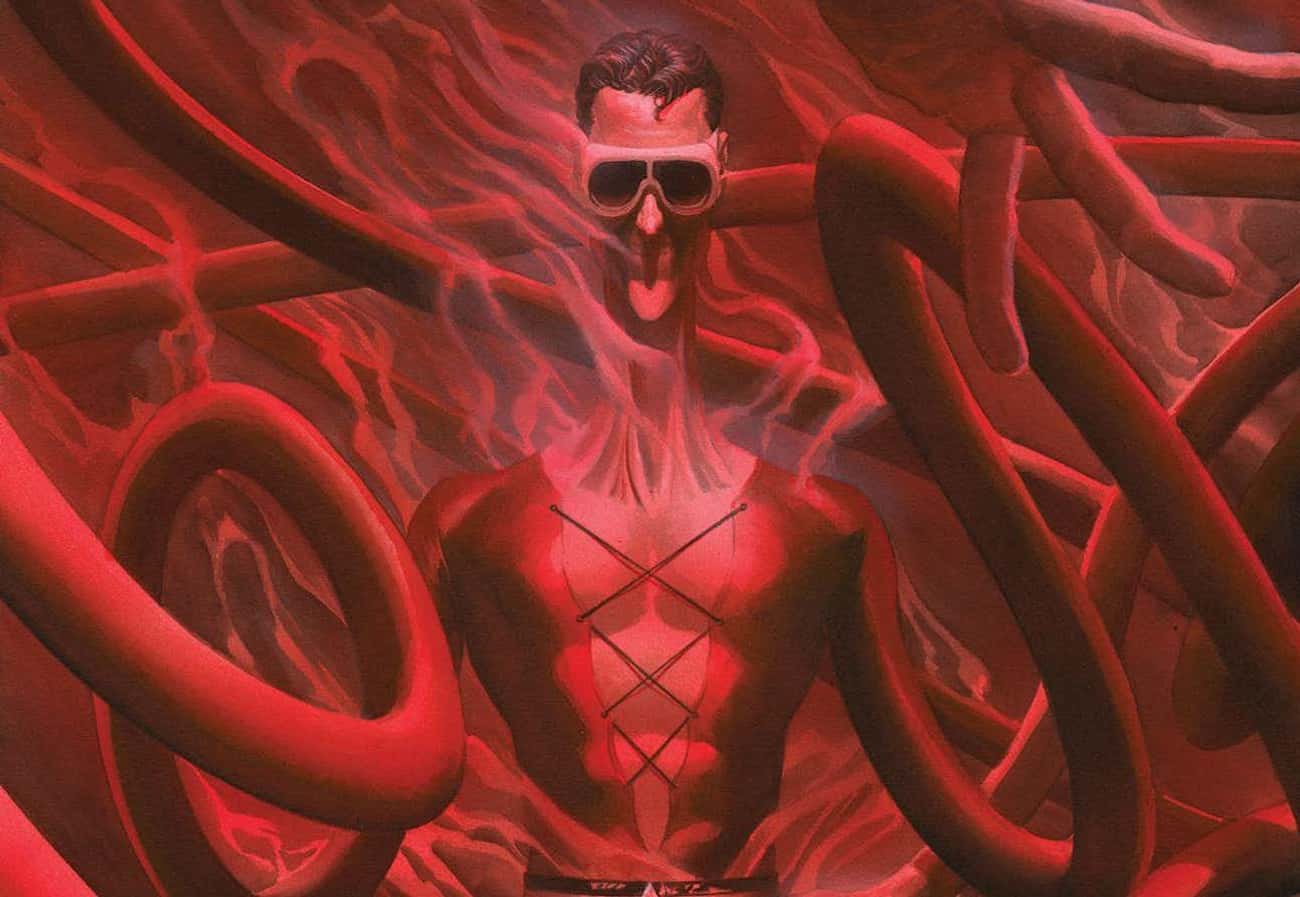 We have seen Marvel take their chances with a stretchy superhero and it wasn't good. Yes, I'm talking about Fantastic Four. However, they're far from over with a stretchy hero as we'll see in Ms. Marvel and the reboot of Marvel's First Family. But DC should really stay away from their version called the Plastic Man unless they have some concrete plans for him. Eel O'Brian (real name Patrick) is one with humor and doesn't shy away from a physical joke.
3. Brainiac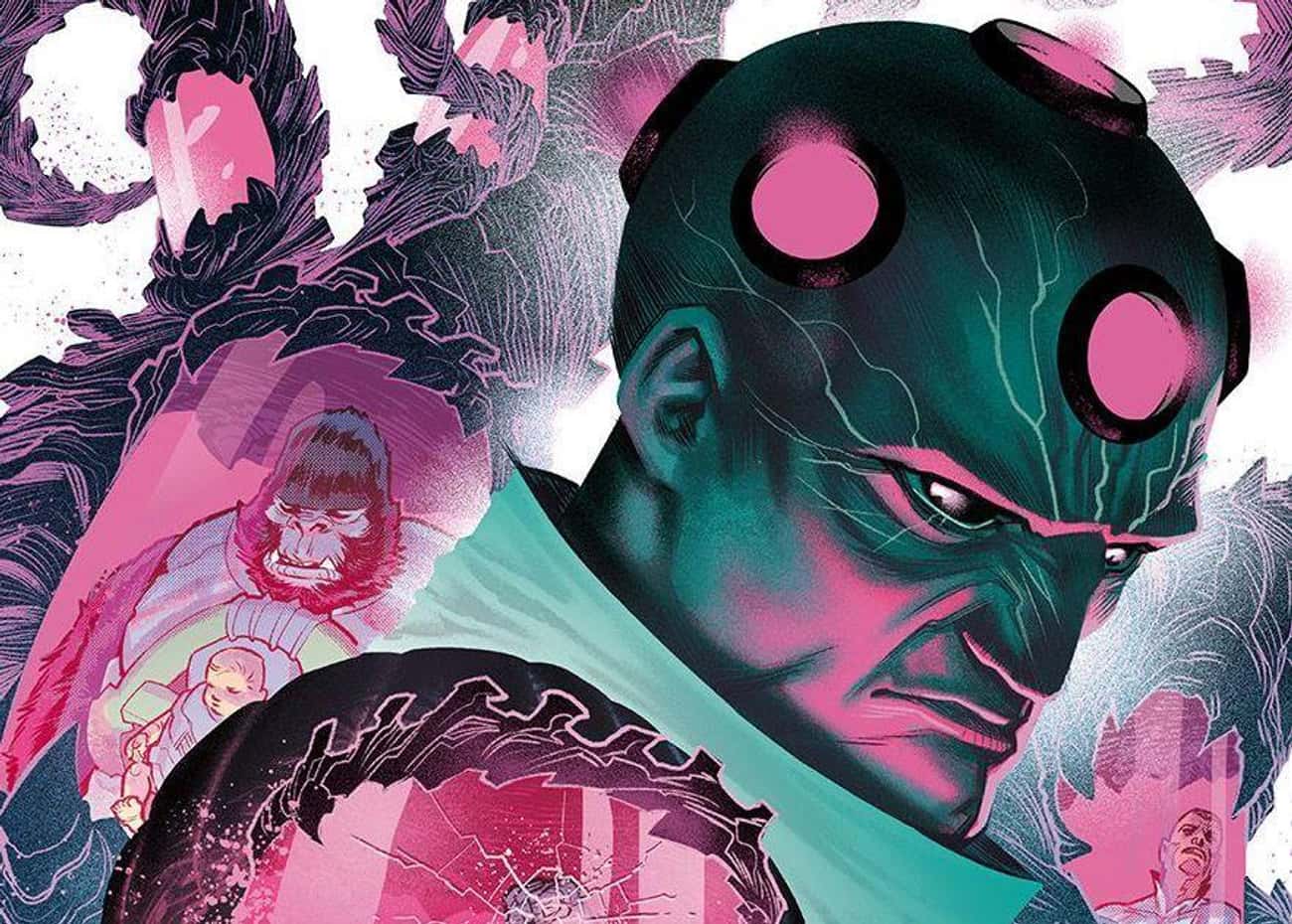 One of the greatest DC villains is the Brainiac. As the name suggests, he's one of the smartest beings in the pages of DC Comic books. His relentless behavior makes him a wonderful villain. Even though he has been given many forms, he's always been the perfect blend of alien technology and biology. So, it was no surprise when DC TV show Smallville tried to make the villain more human in order to avoid any complications. Well, with no surprise, the iteration was off-putting.
4. M.O.D.O.K.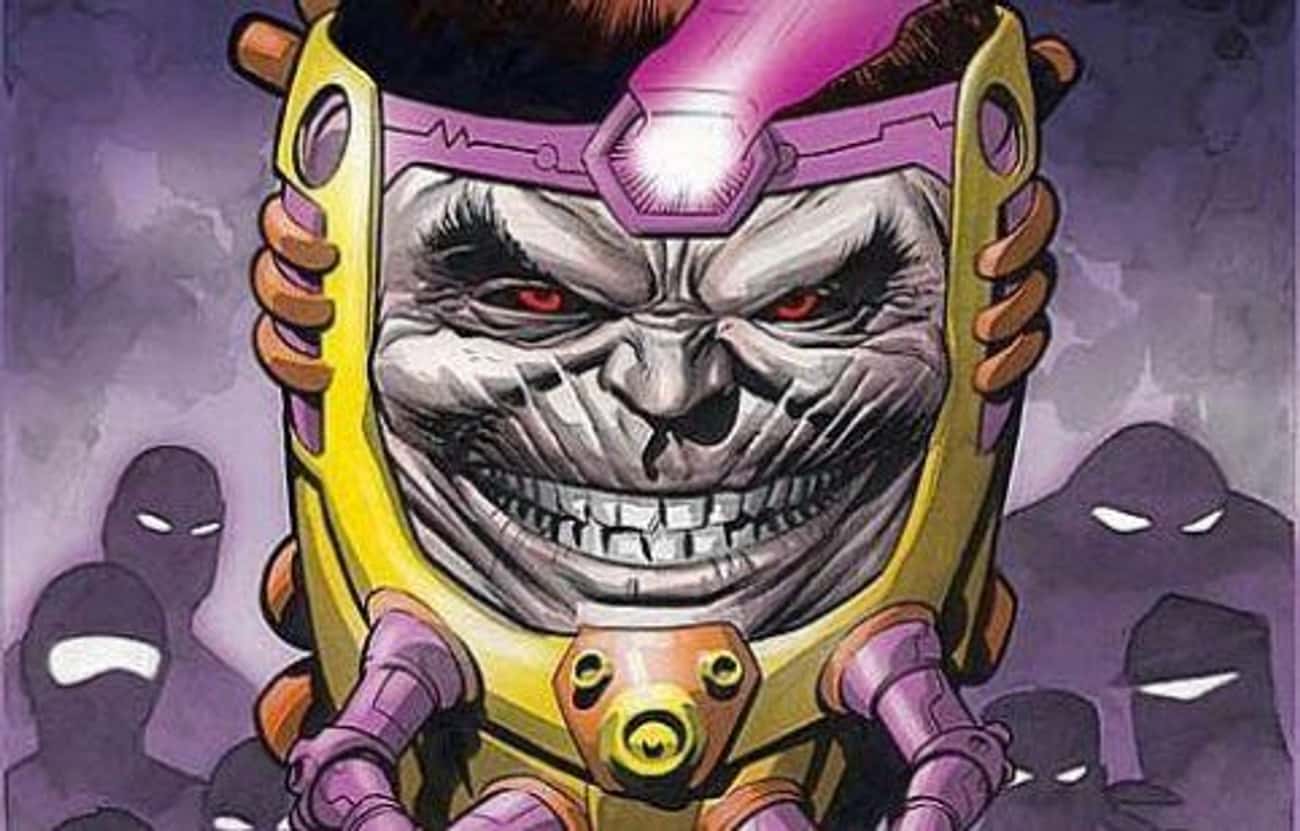 It doesn't seem like the evil character will ever make his MCU debut. That's because the character is a giant human head floating in the air on a golden chair which is called the Doomsday Chair. The abbreviation stands for Mental Organism Designed Only for Killing.
5. Medusa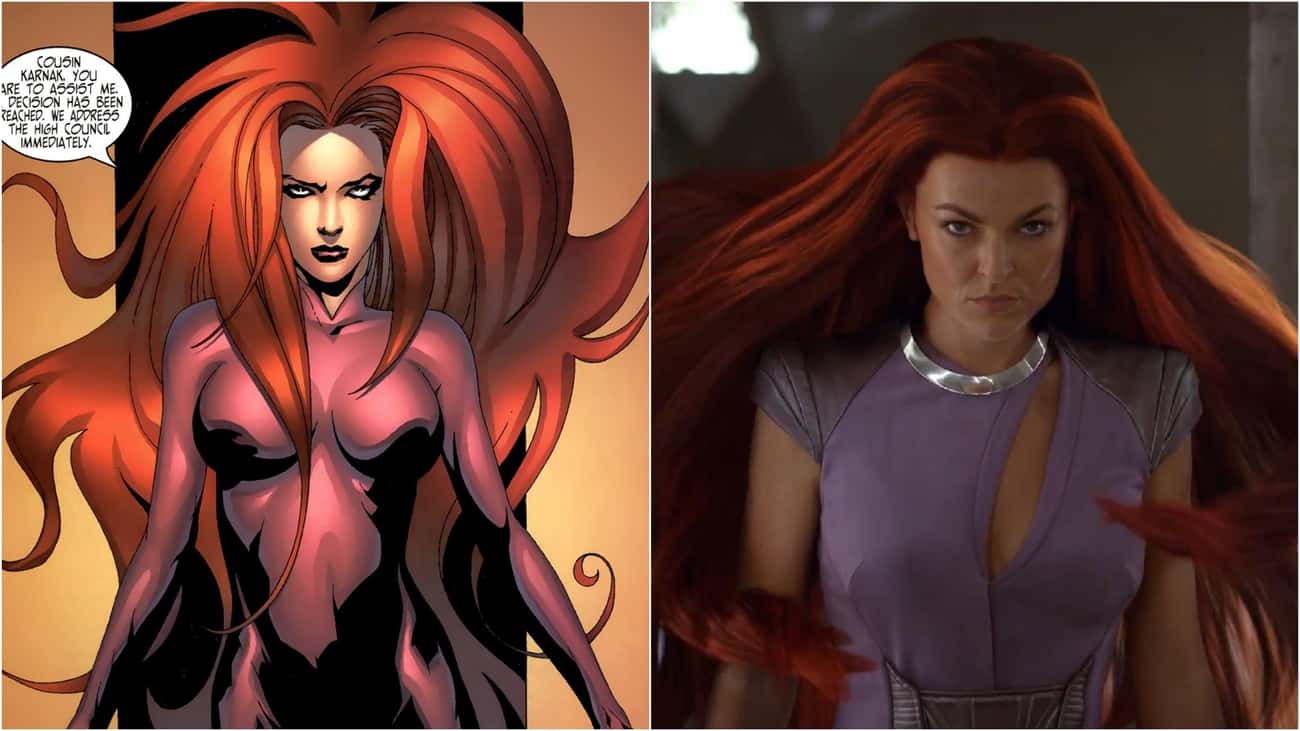 The Inhumans CGI team really tried to pull of Medusa in live-action but somehow fell short. Medusa is known as the Queen of the Inhumans and her trichokinesis (ability to control hair) will get you covered. In the comic pages, it looks fantastic but not so much on television.
6. Mojo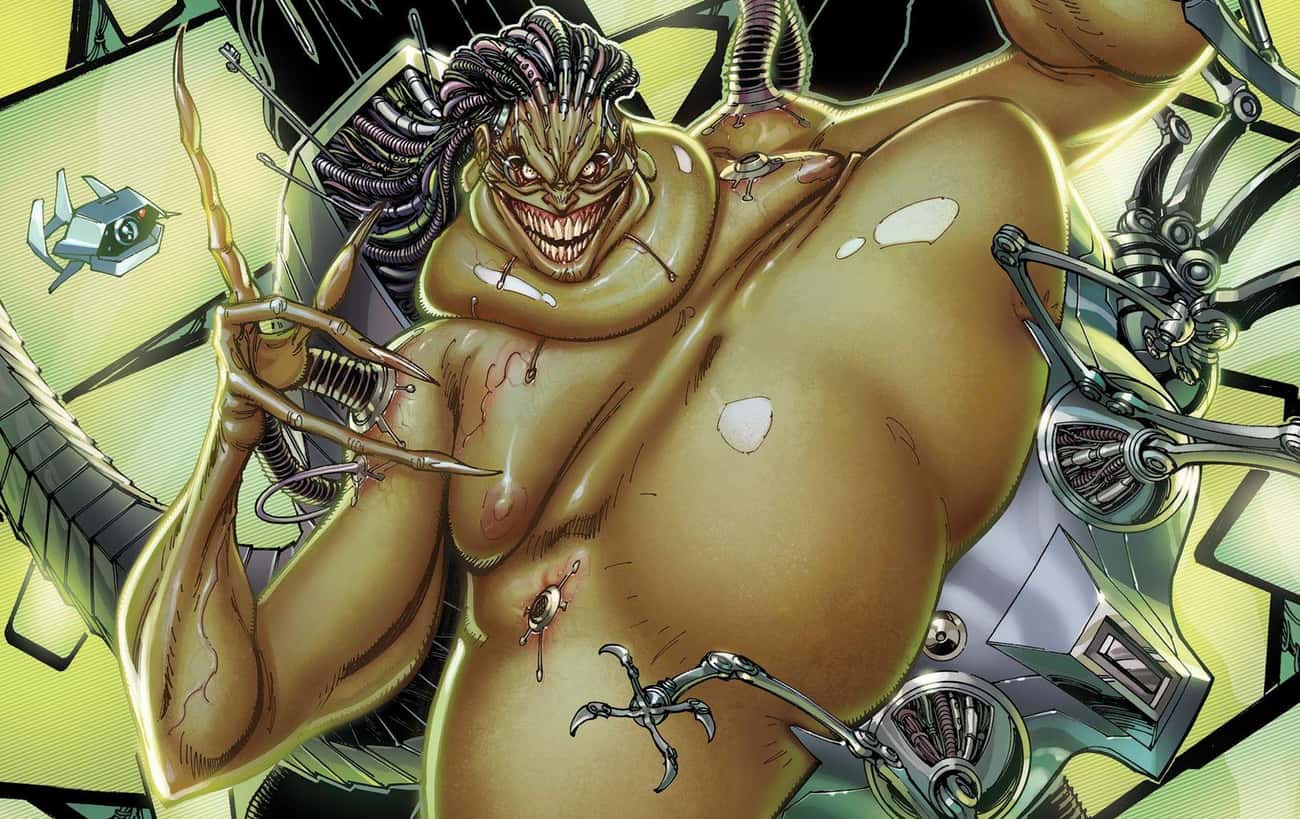 He is one of the villains that won't play along the lines of a family-friendly MCU villain. Even though the villains are terrifying, no doubt, they're at least presentable. But this spineless villain is not. Mojo is the ruler of the Mojoworld where he runs a ruthless television empire. It's supposed to be a hit at America's obsession with television. But in my opinion, I don't think the character will ever make its live-action debut.
7. Galactus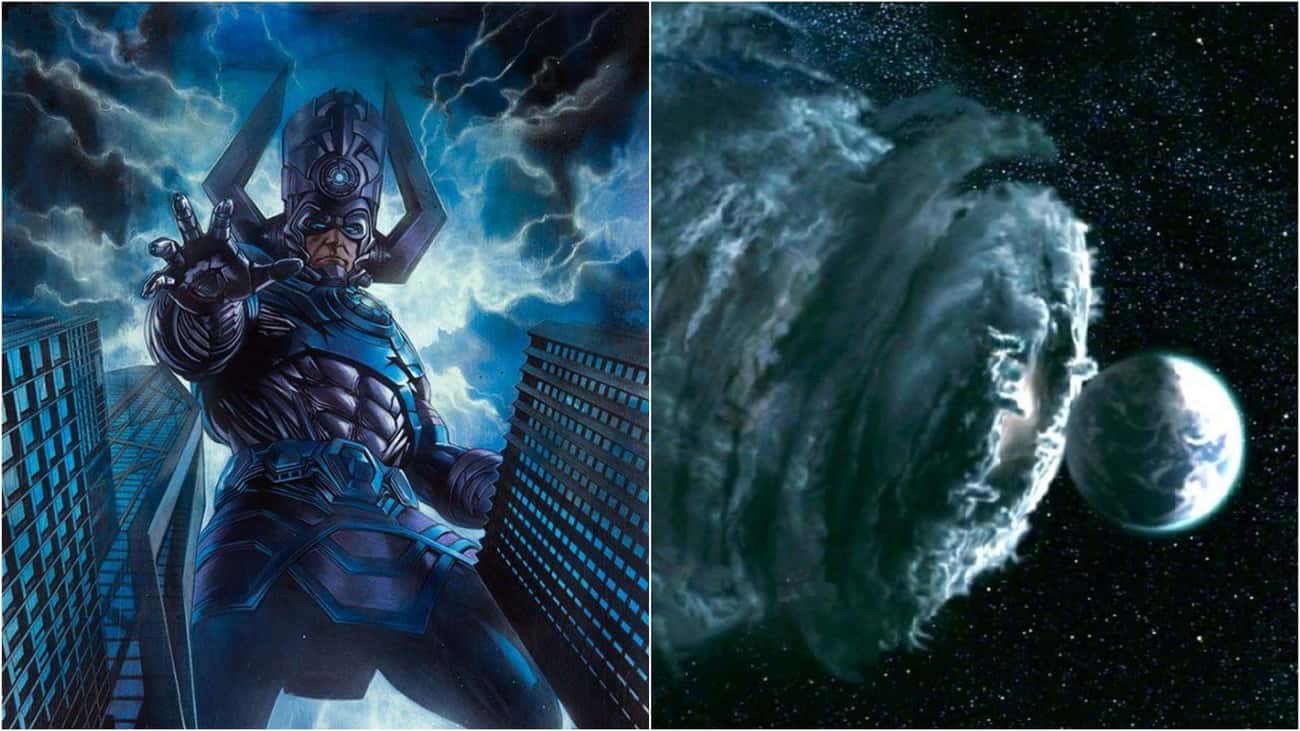 This world-devouring villain called Galactus is not a force to be reckoned with. He's a cosmic entity and has an appetite for an entire world. He was created by Stan Lee and Jack Kirby when the Fantastic Four were the face of Marvel Heroes in the '60s. But the character was severely ruined in Fantastic Four: The Rise of the Silver Surfer when Galactus was shown to be a giant cosmic cloud.
8. Omega Red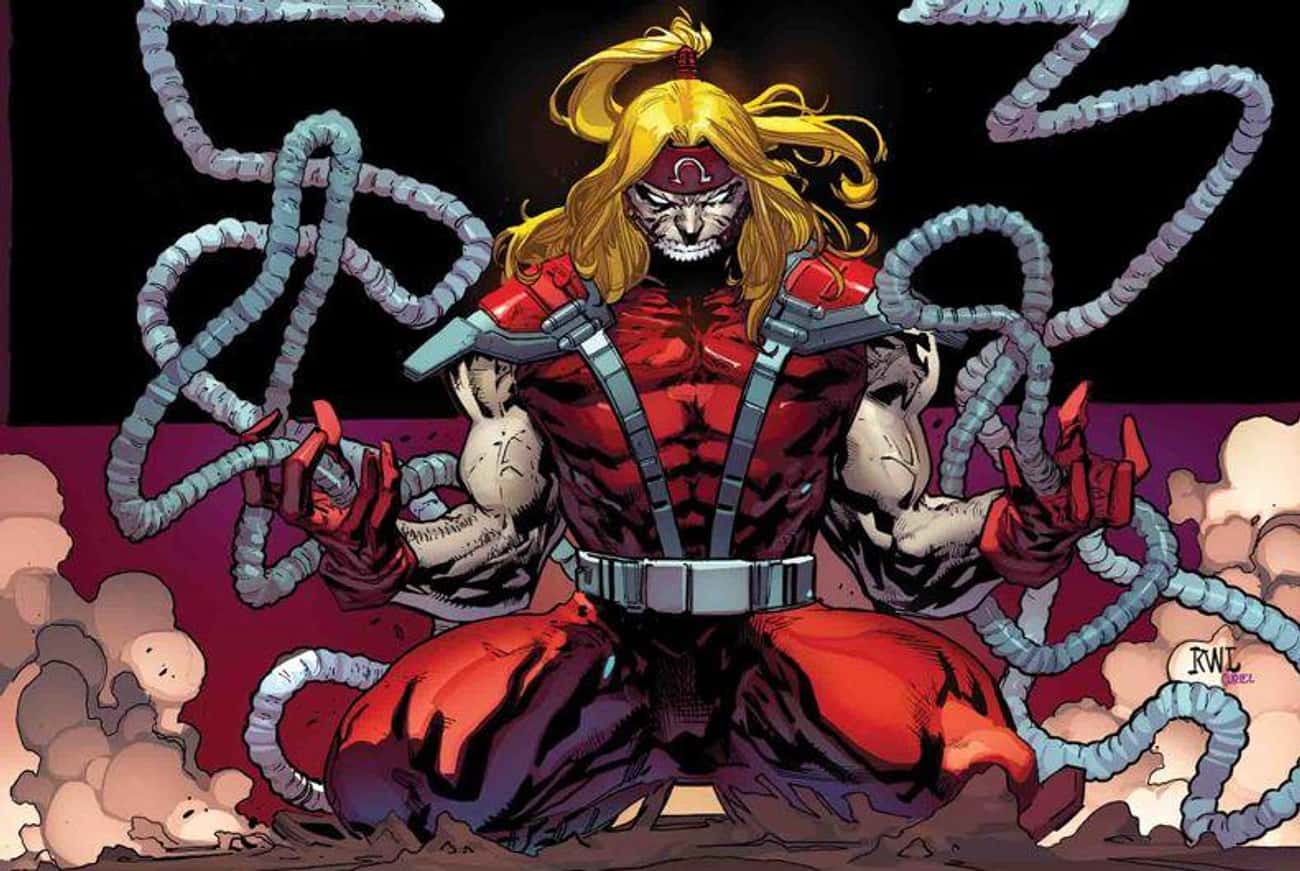 Let me tell you, Omega Red is a villain that the X-Men doesn't wanna go up against. He has taken out Wolverine and Cable with much ease. His real name is Arkady Gregorivich Rossovich and he's a Russian experiment. A character like this can really shape up the MCU and also be used to introduce the X-Men into the world of Marvel.
9. Mr. Mxyzptlk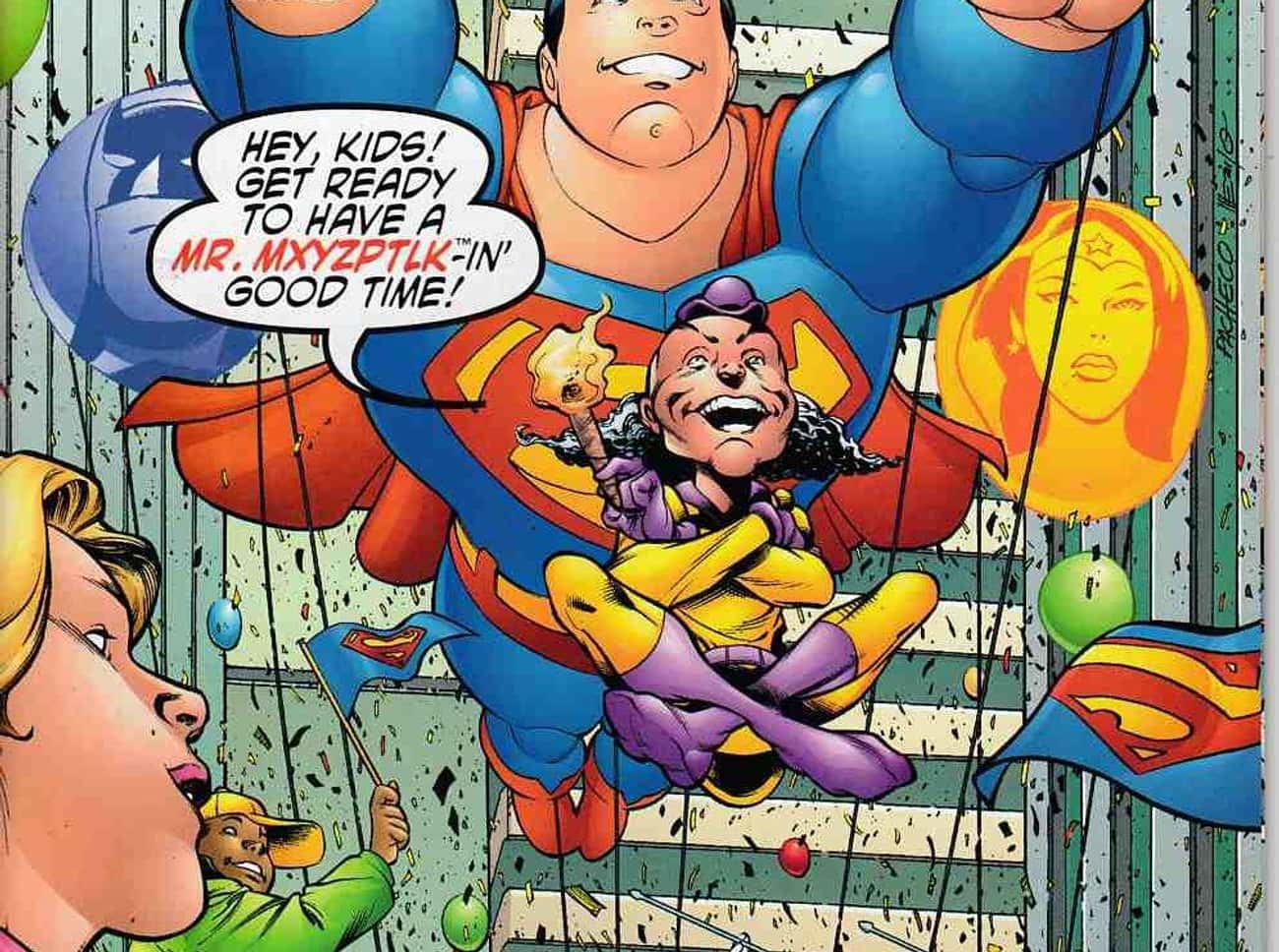 Forget about classic Superman villains such as Lex Luthor and Zod, Mr. Mxyzptlk is the real deal that people forget about. He has reality-warping abilities and is omnipotent as well. This Superman villain belongs to the 5th Dimension and is not easy to deal with. Even though he's appeared on Smallville and Supergirl, the character is far from getting justice as of now. 
10. Deadman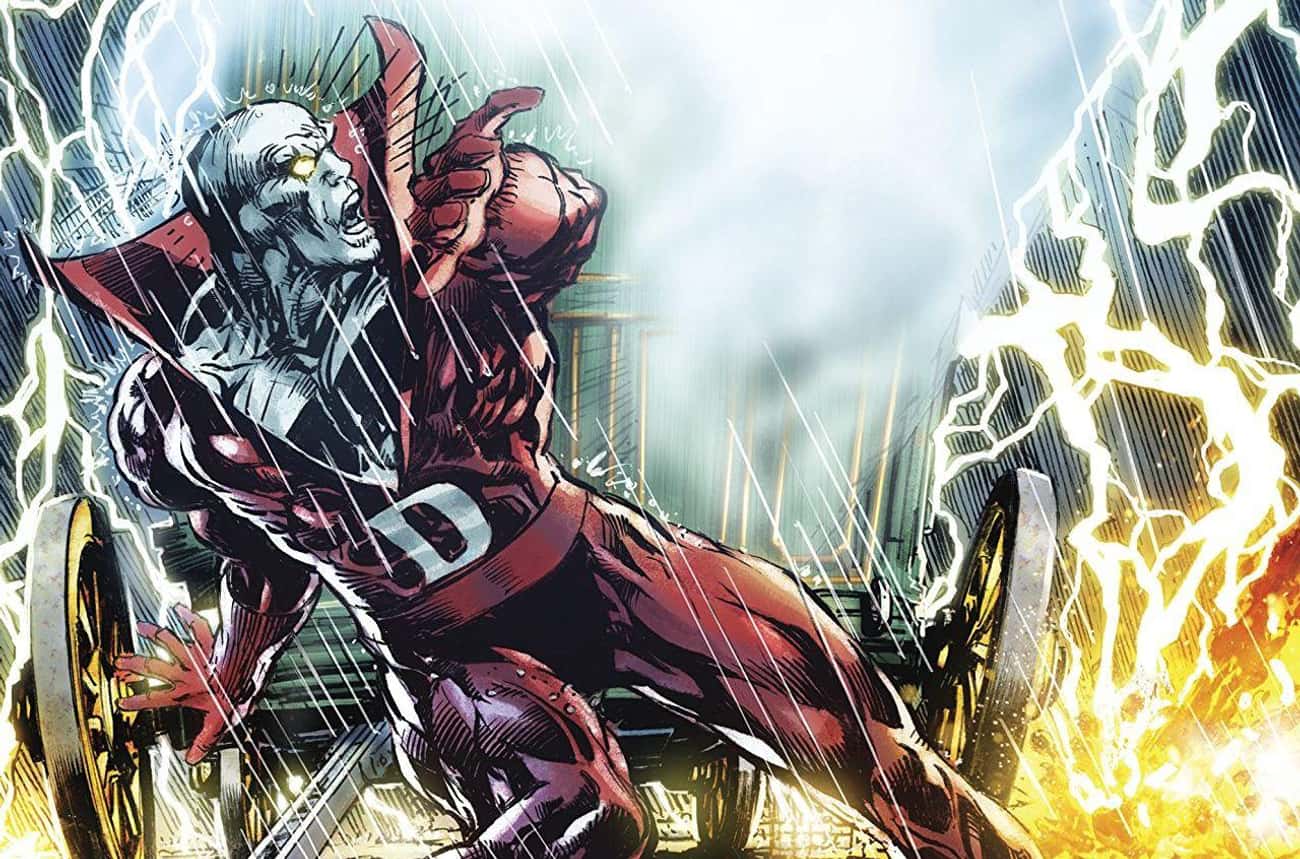 He's one of the many interesting villains in the pages of DC Comics. Boston Brand is naturally dead. But he uses other human beings to connect with the physical world. It seems unlikely that DC, let alone WB, would want to invest in a character so dark.
11. Green Lantern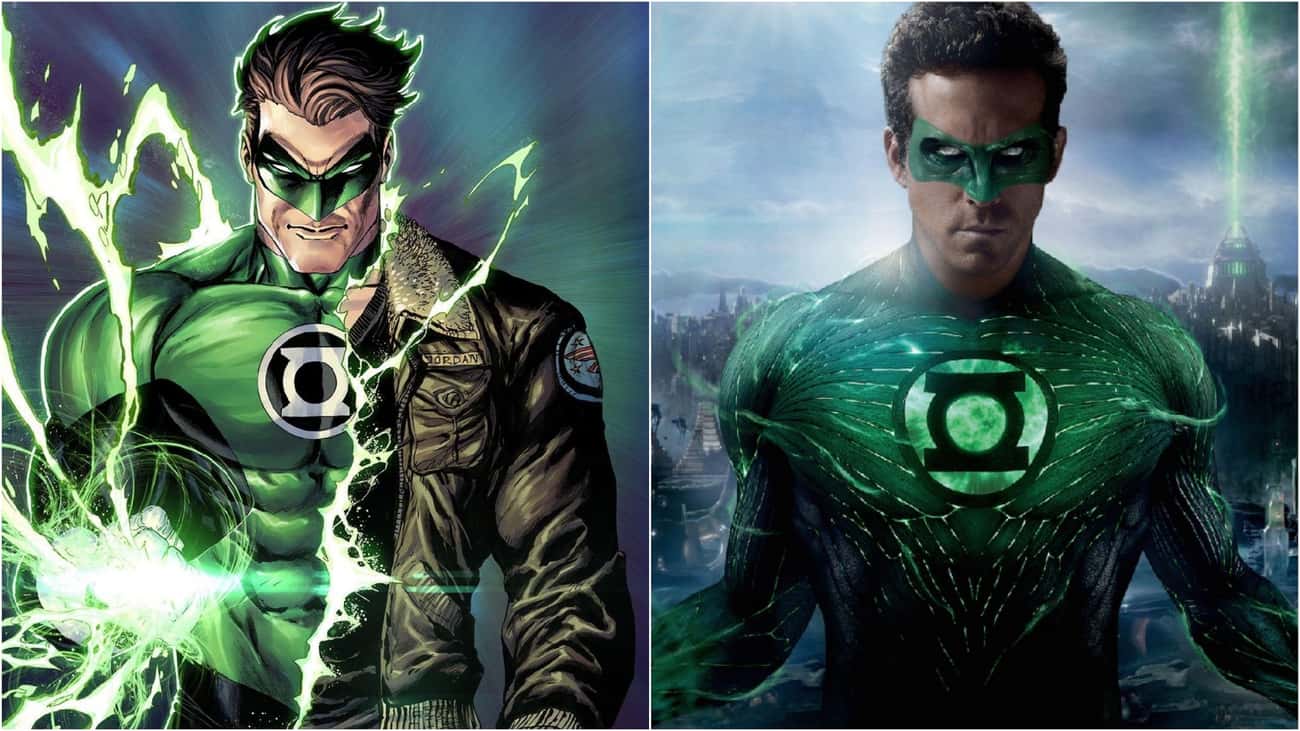 Hopes are high with the upcoming HBO Green Lantern series because the world has seen some laughable interpretations of the said character. In the comics, every member of the Green Lantern Corps is extremely strong and the character is truly fascinating. Even though there is so much he can do in the comics, the 2011 live adaptation by Ryan Reynolds just did not work well.
12. Ghost Rider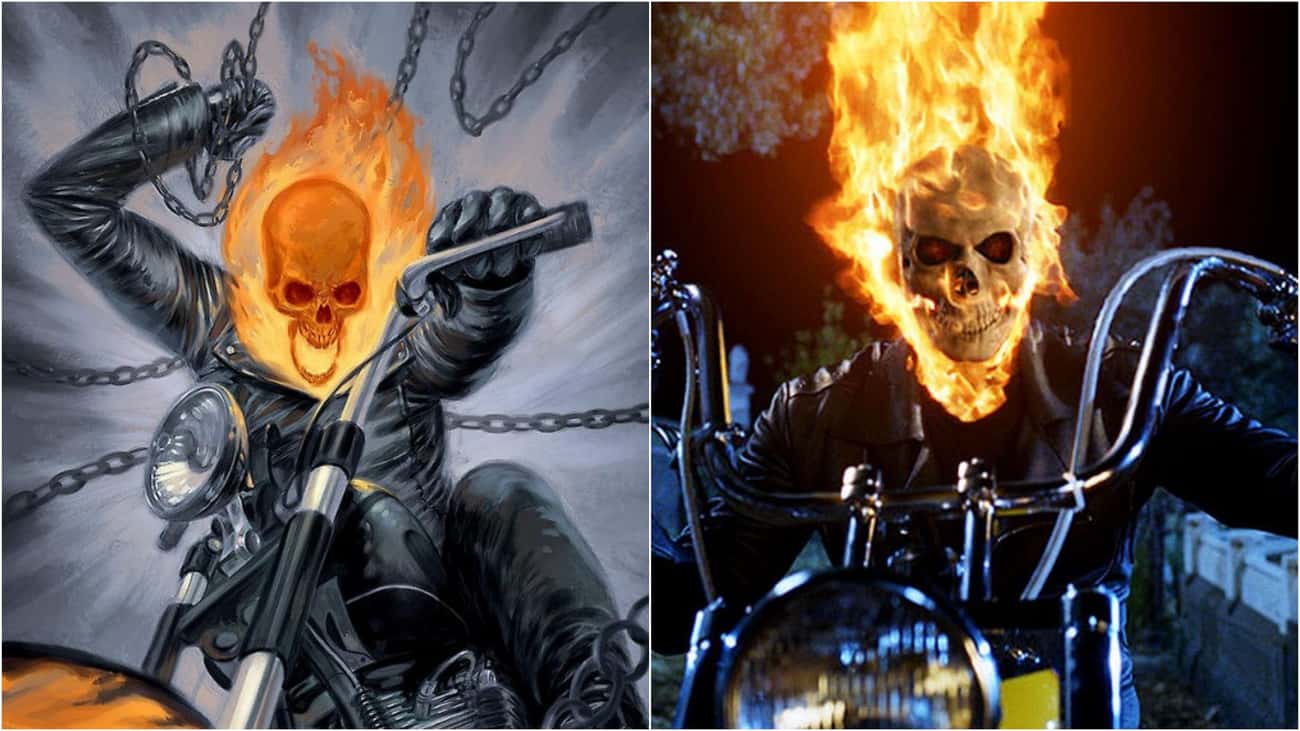 See, we aren't saying that Nicolas Cage in the Ghost Rider films and Gabriel Luna in Agents of S.H.I.E.L.D. were bad or anything, it just didn't resonate well with some of the viewers. It feels like there is an element that just doesn't come to the live screen and remains in the comics. But let me tell you, it's not easy to bring the character to life. 
13. The Thing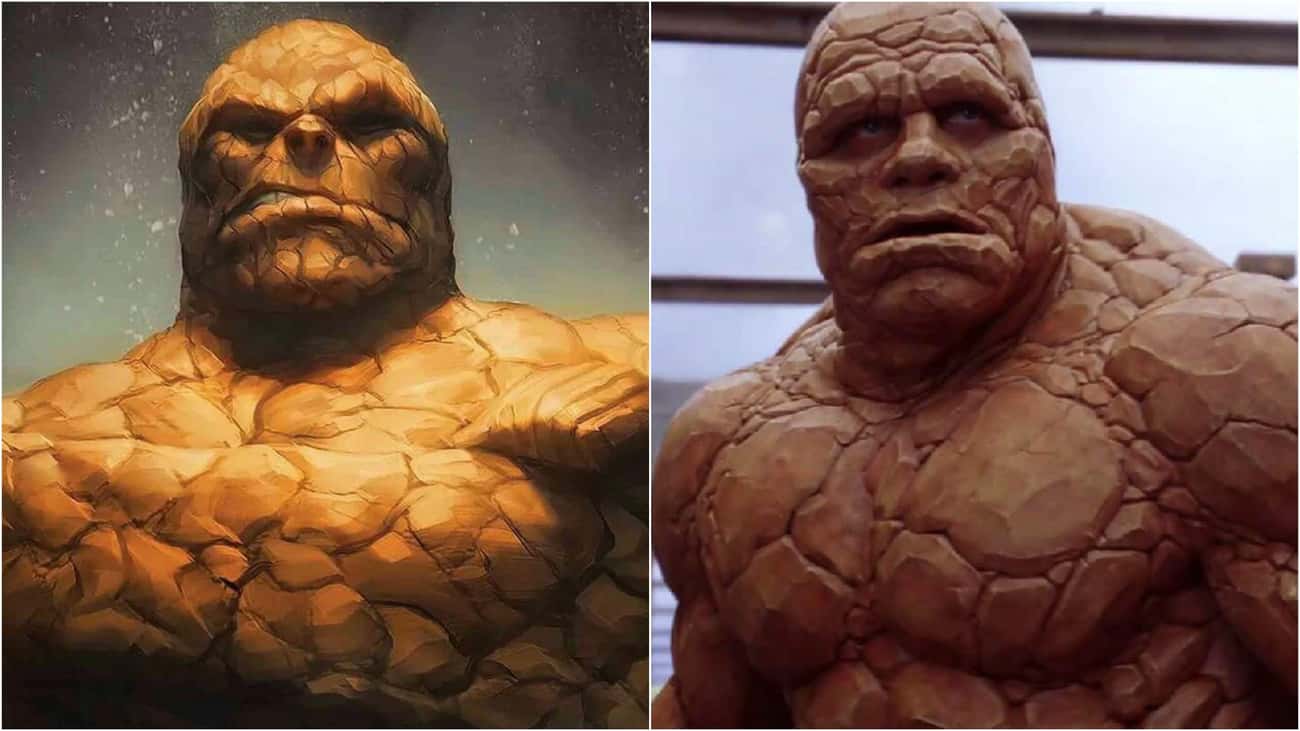 You see, the only problem why the character did not work well with the audience is because he's a combination of orange rocks which the CGI could not pull off. But The Thing is a massively famous character, especially throughout the '60s. Ben Grimm's Thing was known for his love-hate relationship with Johnny Storm and yes, his powers too.
14. Hawkman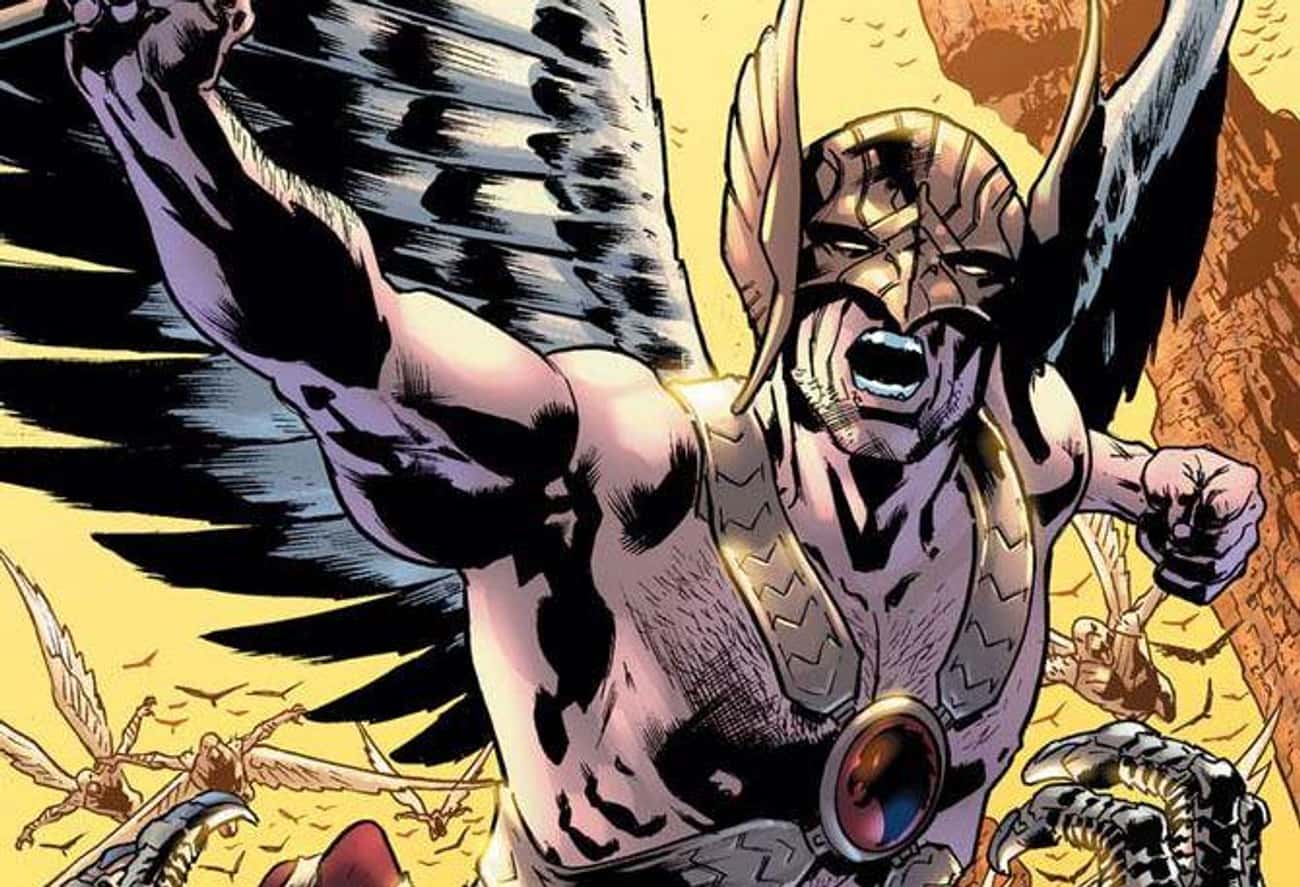 Let me tell you about Hawkman and Hawkgirl. They're a duo who are cursed to be born again and again. They wander the Earth, find each other, fall in love, and ultimately perish only to be born again. However, their headdresses might look geeky in real life but they sure look awesome in the comics. It seems like the character's overall natural costume won't just suit DC's vibe.
15. Silver Surfer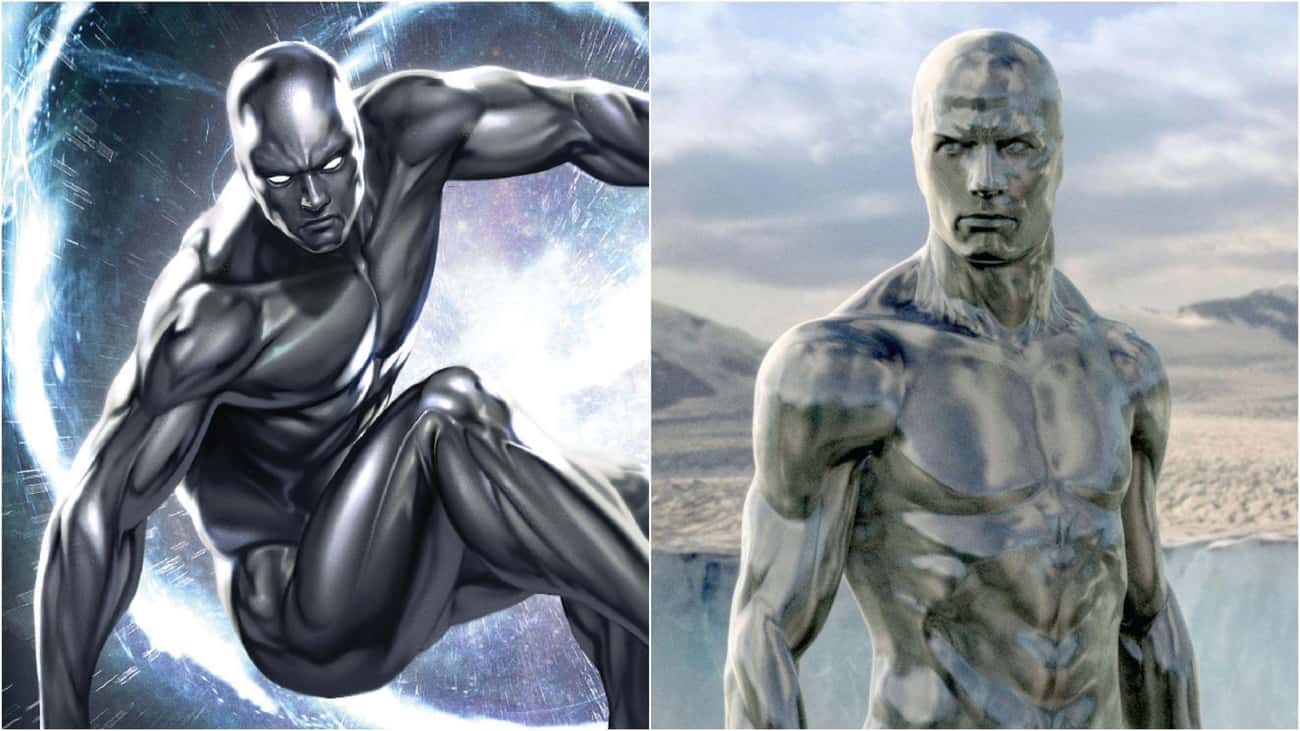 When people say that some comic characters should remain untouched, they're actually talking about the Silver Surfer. The iteration of the character in Fantastic Four: Rise of the Silver Surfer was pretty questionable. But Marve has the chance to rectify it now that the movie is getting a proper reboot with John Watts as the director.