There was a time when the audience used to watch movies to adore and cheer for the Hero. However, the style of the audience has changed now. We love and root for the Villian! Isn't it true? Villians have made a notable mark in the industry. From their entry to their style, everything is so unique. A villain makes a hero what he is in the movie. To prevail well over bad, we need "the bad" in the picture. However, there are a few things you probably do not know about these villains. Here is a list of iconic supervillains who have a story to share. Check it out!
1. Sir Ian McKellen Cried While Filming "The Hobbit"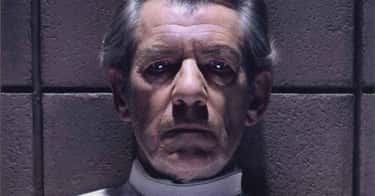 While filming for "The Hobbit", Sir Ian McKellen had to shoot in front of green screens. So much so, that one day he broke down in the studio because he was done shooting this way. He says, "I was miserable…And I cried, actually. I cried. Then I said out loud, 'This is not why I became an actor.' Unfortunately, the microphone was on and the whole studio heard."
2. Danny DeVito Is Not A Monster As He Often Appears To Be
In the blockbuster movie, "Batman Returns", Danny DeVito played the role of "Oswald Cobblepot" aka "Penguin". His venomous portrayal in the movie won many hearts. However, he isn't like this in real life. Mara Wilson, the lead playing as "Matilda" exposed that both Danny and his then-wife Rhea Perlman took care of her as if she was their own child while her mother was battling cancer. Aw. We never knew the ruthless Penguin would be this sweet and caring!
3.  Andy Serkis Modeled "Gollum's" Voice After His Pet Cat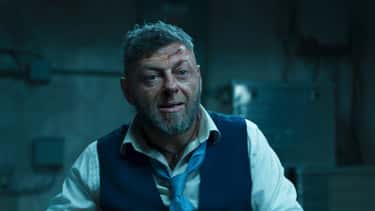 For the character "Gollum" in "Lord of the Rings", Andy Serkis reveals that he was inspired by his pet cat for the character's vocalizations. He wasn't even playing for the character on screen, he merely had to lend his voice. Director Peter Jackson says, "We started to look at Andy, thinking: is there a way that we can get what he's giving us actually in the film?" Andy is such a perfectionist.
4. Liam Neeson from "Batman" Was A Teacher Before Becoming An Actor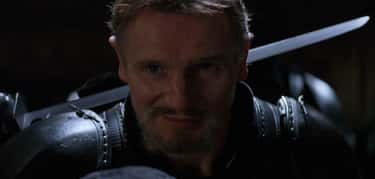 Supervillain Liam Neeson from "Batman Begins" reveals that he did not start his career as an actor but as a school teacher. However, an incident in the school turned things upside down for him, rather in a good way. Neeson says a 15-year-old showed a knife at him in school and "My immediate reaction was to punch him, which I shouldn't have done. But I felt threatened, so I punched him."
5. OMG! Loki Wanted To Play Thor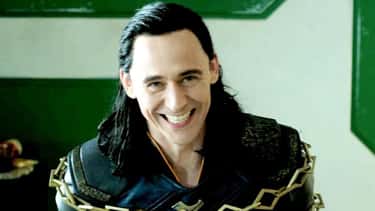 Can you imagine "Thor" and "Loki" being played by some other actors? Hell NO! We love Tom Hiddleston as Loki and Chris Hemsworth as Thor. However, Tom reveals that he wanted to play Thor's character so badly that he even gained 20 pounds of muscle to look apt for the role. He auditioned for it, but as soon as he delivered his dialogues, the casting people recognized that they found their "Loki".
6. Heath Ledger Created A Diary For The "Joker"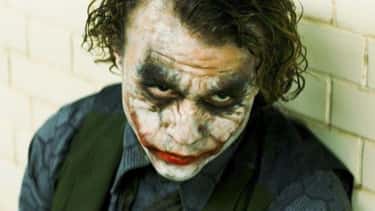 Supervillain Heath Ledger who rocked the role of "Joker" in the movie "The Dark Knight" tells that he made a character diary for Joker. He got into the skin of the character. He would note down points in the diary as to what Joker would do in certain situations, what jokes he would tell, how he would behave, etc. This shows success doesn't come easy. One has to give 100% in whatever they're doing.
7. Cate Blanchett Received Academy Award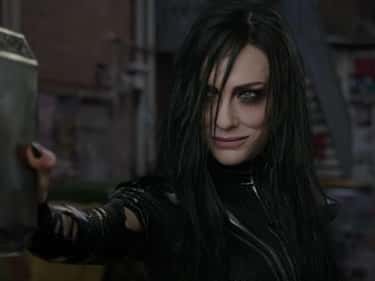 Blanchett played the role of "Katharine Hepburn" in "The Aviator". The role bagged her an Academy Award. Interestingly, she is the only Oscar-winning actress in history to have won an Academy Award. The status has remained intact for over 16+ years.
8. Michael Keaton Never Really Left The Batcave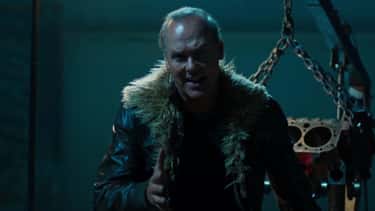 Keaton worked as a villain in the "Spider-man: Homecoming". However, he could never really let go of the Dark Knight persona according to his co-star Tom Holland. He said, "We have a fight in the movie, and I punch him. He turns around and says [in a deep voice], 'I'm Batman' He kept doing Batman quotes on set."
9. Richard Donner Tricked Gene Hackman To Shave His Beloved Mustache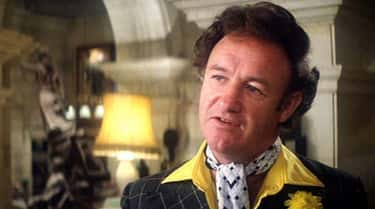 Gene Hackman loved his mustache so much that he had them on for almost all of his career. However, for his role as Lex Luthor in "Superman", he had to remove them. He was a bit apprehensive in doing so. Therefore, director Richard Donner tricked him into shaving them off! He convinced Hackman that he'd shave his mustache off along him. But when Hackman returned, he saw Donner had fake ones on. Ouch!
10. Michael Fassbender Had To Choose Between Two Big Movies
We all know Michael Fassbender as "Erik Lehnsherr/Magneto" in "X-Men: First Class". But did you know he was also up for the role of "Dr. Kurt Connors/The Lizard" in "The Amazing Spider-Man"? He had to choose between these two big movies. He chose the former and the latter was offered to Rhys Ifans. 
11. Jim Carrey Was The First Actor To Have Three Blockbusters In The Same Year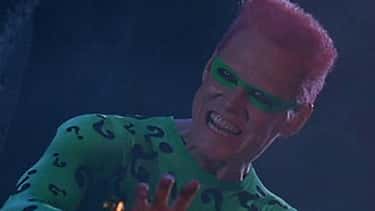 Carrey is the only actor in Western Cinema to have scored Three Blockbusters in the same year back to back. The mid-'90s was all about him. The year for Carrey started with "Ace Ventura: Pet Detective" on February 4th being a hit. It was followed by the movie "The Mask" on July 29th which was yet another incredible hit. December 16th saw another massive hit consecutively for the third time with the movie "Dumb and Dumber".
12. Josh Brolin Almost Considered Retiring As An Actor In His 20s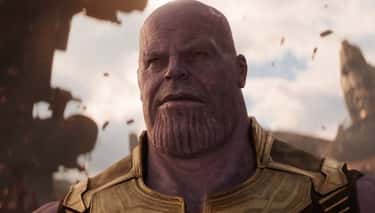 Josh Brolin aka "Thanos" is a successful actor. However, little did we imagine that he'd seriously consider retirement in his 20s. Josh was into stock and trading alongside acting. He accumulated so much money in three years of stocks and trading that he almost thought of retiring from acting.
13. Jake Gyllenhaal Once Gave A Horrible Audition Of All Times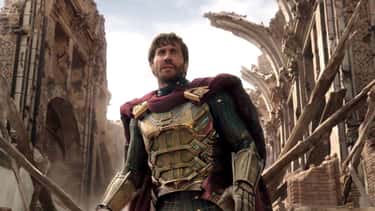 Gyllenhaal wanted to play Frodo in "Lord Of The Rings" for which he auditioned. However, it was the most horrible of all the lot. He tells, "I remember auditioning for The Lord of the Rings…We heard back that it was literally one of the worst auditions." But, as all of us know, the role was then played by Elijah Wood. 
14. Tom Hardy Was Addicted To Drugs and Alcohol In His 20s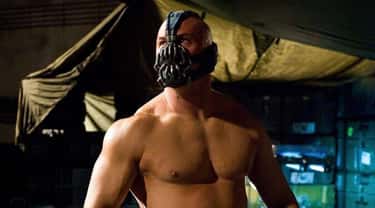 The well-known Tom Hardy known for his hero and villain roles disclosed that in his teens he had to go through circumstances. This led to him indulging in alcohol and hard substances like crack cocaine in his 20s. He says, "I didn't want anyone to know I was out of control, but I couldn't hide it…I was lucky I didn't get hepatitis or AIDS."
15. Cillian Murphy Became An Atheist After His Role In "Sunshine"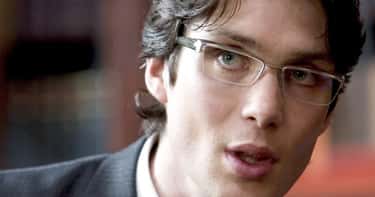 Murphy played Physicist Robert Capa in "Sunshine". Before he was a part of the film, he recognized himself as an agnostic-a person who neither believes in God nor denies it. However, while filming for "Sunshine", he researched a lot, after which he declared himself to be an atheist- a person who denies the existence of God.