Who isn't versed with the infamous Amber Heard and Johnny Depp's defamation lawsuit? Guess everyone is. This lawsuit indeed bagged a significant amount of attention and resulted in a number of fierce debates among the people supporting the two popular celebs. Even though Amber Heard started as a victim of abuse, she ultimately turned out to be the one to highlight the much-needed social issue which is – Male Domestic Abuse.
Related – And So It Begins…Again: Amber Heard Legal Team Officially Appeals Johnny Depp Trial Verdict Citing Jury Selection Discrepancy, Courthouse TV Reports
Somehow, we cannot deny the fact that the celebrity couple was sort of equally responsible for getting things to turn out this ugly. However, Amber Heard received a major backlash and a lesser amount of support for being the one to execute violence and use the victim card only because she is a female. This case helped all the men out there to take a stand and speak up for the abuse they have fallen prey to.
Related – 'All Hail The King': Johnny Depp Makes Valiant Hollywood Comeback After Winning Amber Heard Trial, Sports New Look as King Louis XV
Male domestic abuse wasn't a talked-about issue before the defamation trial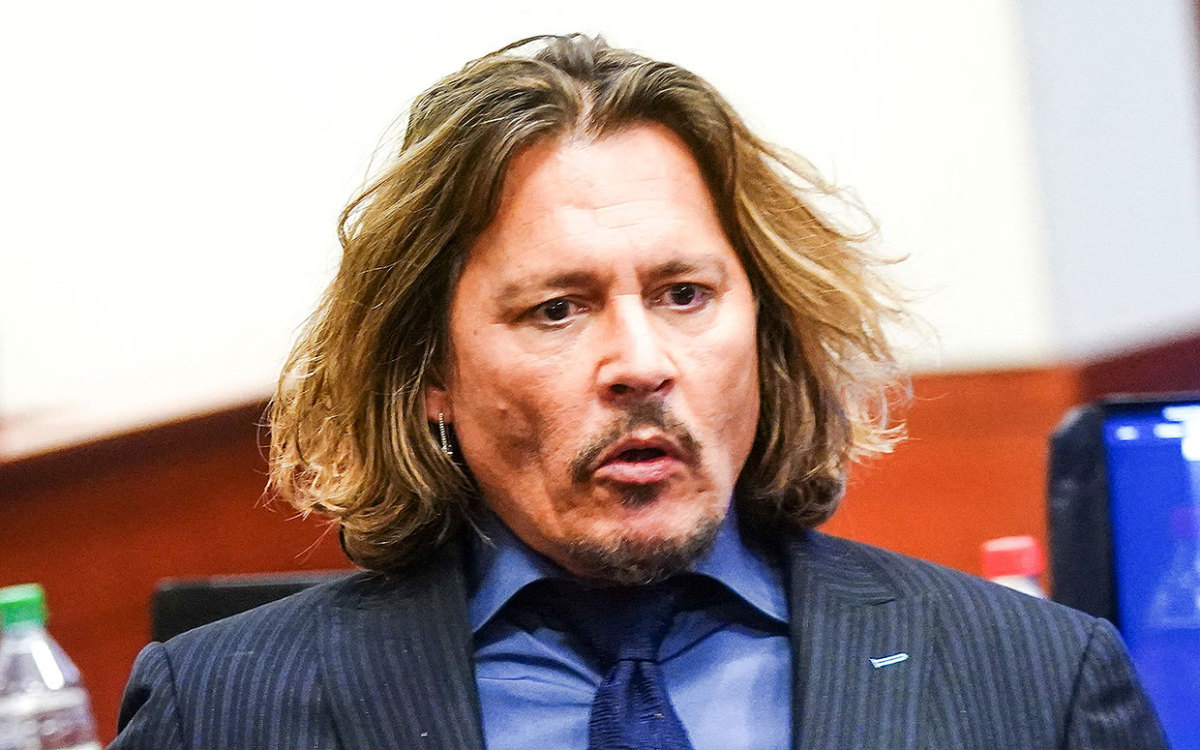 During the trial, there was an audio recording that revealed how Amber Heard played her victim card in the name of her being a woman. She constantly kept on asking Johnny Depp to confess in front of the whole world that he was a survivor of domestic abuse. And to our surprise, she was really confident that Johnny Depp won't be heard. Male domestic abuse isn't something that we talk about often. Even though almost everyone is opinionated enough these days, accepting that a man is being abused is nearly impossible, thanks to all the stereotypes that state men are much more powerful than women and they cannot be hurt or abused.
Related – There is No Evidence Behind $10 Million Damage- Amber Heard's Team is Not Done With Johnny Depp Trial
After Johnny Depp came out as the winner in the defamation trial, a number of male fans came out and opened up about themselves or their known ones falling prey to abuse. Even though it is still hard for most of the population to comprehend and acknowledge male domestic abuse, these tweets will surely prove to you how it is prevalent and JD's victory helped them voice out their experiences.
Related – Why Are Amber Heard & Jada Smith Being Accused of Toxic Feminity
The only reason I had any interest in the #JohnnyDepp #AmberHeard case was because my father was a victim of domestic abuse and the cops believed his ex-wife. My dad literally had 2 black eyes and a broken nose and they took him to jail instead of her.

— Mrs. Bucck (@Mrs_Bucck) July 1, 2022
I really did not expect this to blow up. My dad just came to visit and we talked about what happened to him and why this trial was so important. I didn't realize so many people felt the same way and had similar stories.

— Mrs. Bucck (@Mrs_Bucck) July 2, 2022
Due to my 3yr old tripping me up, I split above my eye open & massive bruising round my eye, when hubby took me to hospital the nurses took me to a room & kept saying stuff like you're safe here if you need to talk without him here. Then….(1)

— Loki Doki 🏴‍☠️🏴‍☠️🏴‍☠️🏴‍☠️🏴‍☠️ (@C_HarrisonLFC) July 2, 2022
couple years later a neighbour argued with hubby & punched him cutting the bridge of his nose quite deep.
When we went the hospital they're like oh what you been upto. Didn't once talk him to one side like they did with me.
Hopefully now with the Johnny Depp case……

— Loki Doki 🏴‍☠️🏴‍☠️🏴‍☠️🏴‍☠️🏴‍☠️ (@C_HarrisonLFC) July 2, 2022
The trial opened wounds in victims of abuse for so many. I suffered IPV at the hands of a narcissist twice. The audio of AH is immensely triggering for me, but so important for the world to see this kind of abuse up close. I hope you and your dad find healing ❤️‍🩹

— Alexandria John (@TMmommy2413) July 2, 2022
As an attorney I have represented men who were victims of DV. We owe so much to Johnny for making this public. Hopefully people will realize the DV has no gender.

— Penny Moss (@penny_moss) July 2, 2022
People are coming forward and are showering all their love on the people who have been a victim of domestic abuse. And as mentioned by Camille Vasquez 'domestic abuse has no gender' these tweets very well put forth how this is so true. Even though the infamous defamation trial is still a heated topic of discussion, we somehow know that it truly has brought about a change.
You may also like – 'I just wasn't taking care of myself': Stranger Things Star Winona Ryder Hit Rock Bottom After Johnny Depp Split-Up