The casting director's job is to shortlist actors for the film who would do justice to the character. But in some cases, the casting is so perfect that it looks like the actor was made for the role! Have you ever watched a film and felt that the actor is not acting, but merely being himself/herself? Moreover, a few of the similarities are so uncanny. I can't even! Here's a list of 20 actors who looked so similar to their character, that they barely needed to act. Check it out!
1. Richard Ayoade As Maurice Moss In The "IT Crowd"
Even though they are not identical, they are dead similar! It is mind-wobbling when comparing Moss's countdown episode on The IT Crowd to Richard's appearance on 8 out of 10 Cats Does Countdown.
2. Aubrey Plaza As April Ludgate In "Parks And Recreation"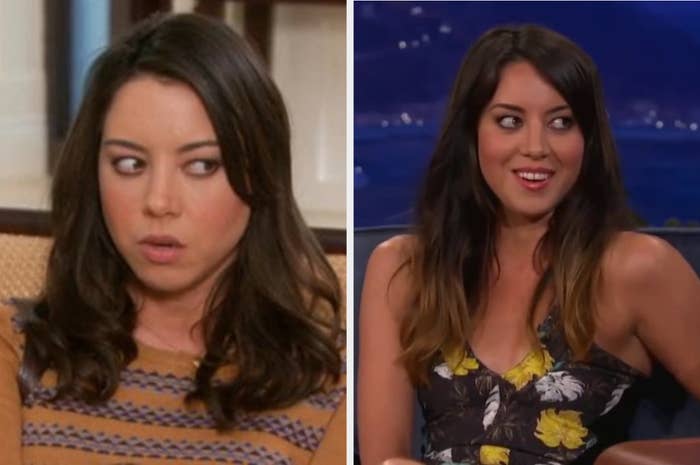 If you watch "Parks And Recreation" and if you see Aubrey Plaza in real life, you won't be able to tell if she's acting or being herself. She is a natural.
3. Reese Witherspoon As Elle Woods In "Legally Blond"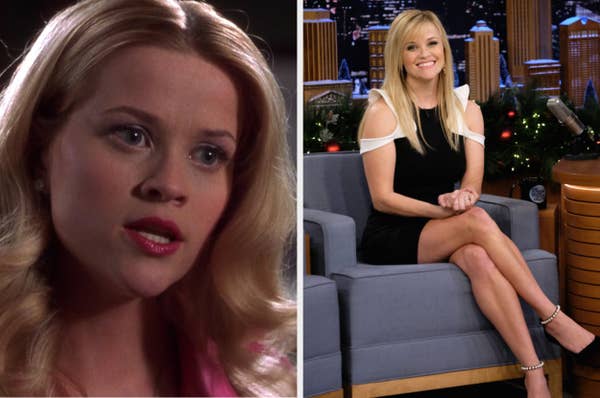 Just like Elle Woods, Reese Witherspoon has defied people's expectations in real life while maintaining their grace and style! Also, in my opinion, Reese would have killed as a Lawyer in real life. Don't you think?
4. Michael Cera In Every Character He Plays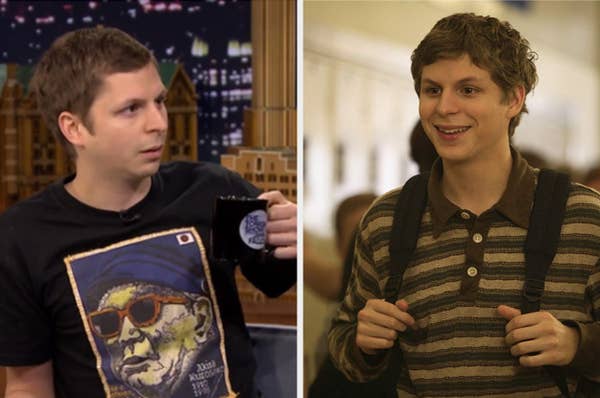 Cera has worked in several films that include "Superbad" and "Scott Pilgrim v/s The World". His acting is so good and natural, it literally feels like he has sucked us right into the screen!
5. Titus Burgess As Titus Andromedon In The "Unbreakable Kimmy Schmidt"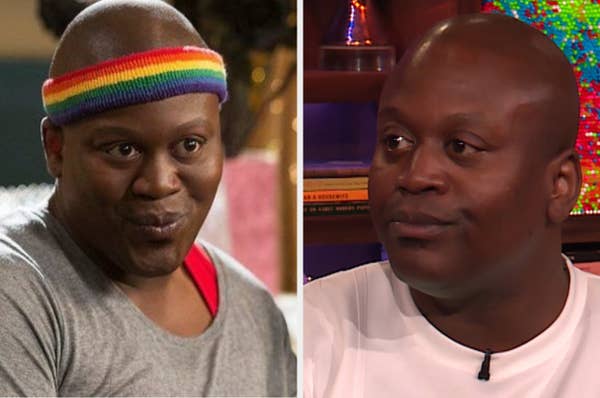 Be it real life or on-screen, Titus is "hella funny!" Also, the vibe man. No forceful acting.
6. Kristan Stewart as Bella Swan In "Twilight"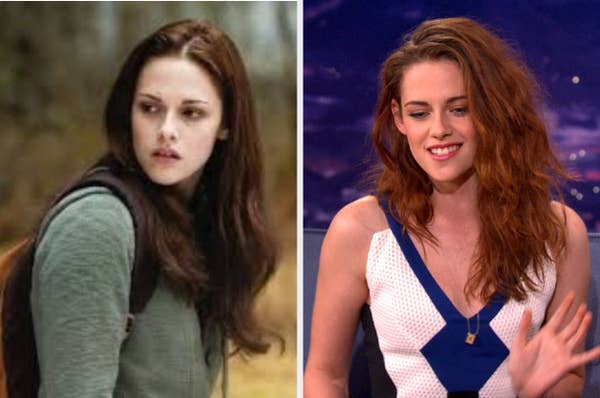 When you watch the movie and Kristan in real life, you would feel as if there's no distinction. The only difference is of sexual orientation! That's some good casting at play.
7. Chelsea Peretti As Gina Lenetti In "Brooklyn Nine-Nine"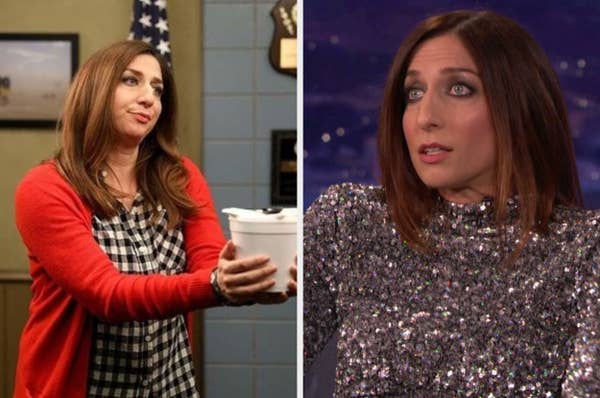 No one could have played Gina Lenetti better than Chelsea. She gave life to the character. Her presence made the B99 show memorable. However, it took a while for the fans to digest Chelsea's exit from the show after the 6th season.
8. Matthew Perry As Chandler Bing In "Friends"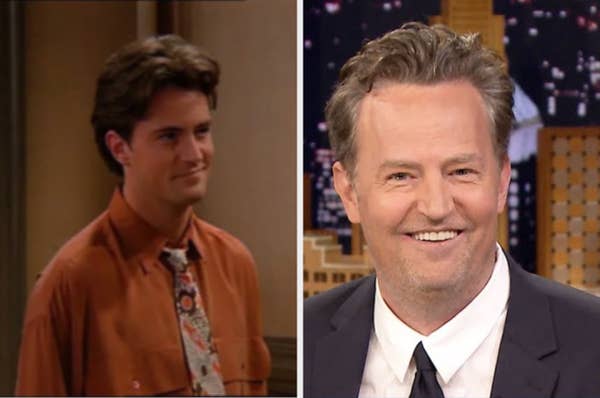 Marta Kauffman has publicly admitted that nobody would have played Chandler Bing better than Matthew Perry in "Friends" and we agree! Co-star David Schwimmer was in awe when he first saw Matthew play Chandler. Maybe, that is the reason why they used Matthew's on-the-spot improvisations in "Friends".
9.  Tom Holland As Peter Parker In "Spider-man: Homecoming"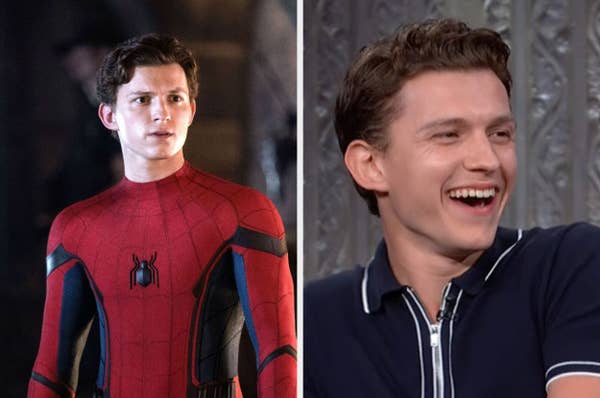 Spider-man was the heart and soul of Stan Lee as the character saved his career. So, when he saw Tom Holland as Peter Parker, he claimed that Holland playing Peter Parker was everything he had imagined. This is something that I personally agree with as Holland has done a fantastic job so far!
10. Jason Bateman As Sandy Patterson In "Identity Thief"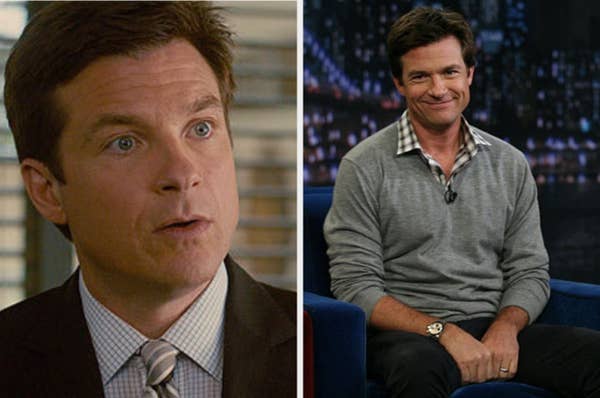 Bateman acts like himself in all his movies. He is a good guy but also a bit of a fool. but eventually learns to stand up for himself!
11. Robert Sheehan As Klaus In "The Umbrella Academy"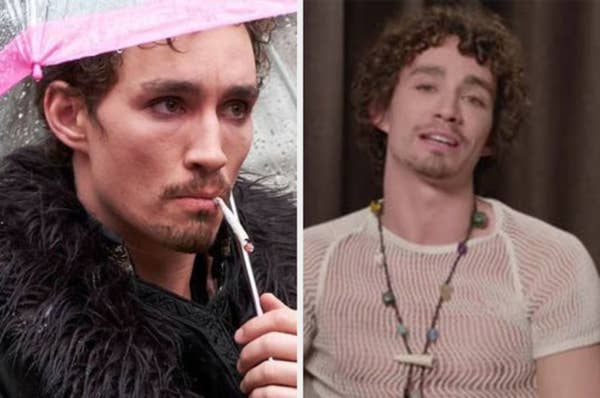 Sheehan has a chill but chaotic vibe in real life that he portrays well in his role as Klaus in The Umbrella Academy. You can't actually make out if he's playing the role, or just being himself.
12. Terry Crews As Terry Jeffords In "B99"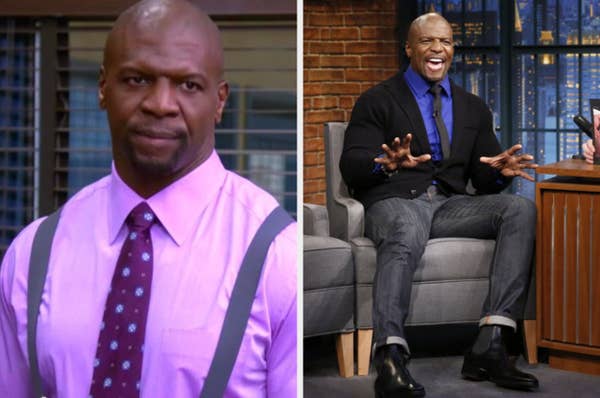 Not just the first name resembles. but also the characters do! Terry Crews plays Terry Jeffords on screen. On-screen, Jefford is a successful artist. Whereas, in real life, Crews is an illustrator. Moreover, Crews talks about his abusive father and his poor childhood. The same is depicted in the show "B99".
13. Dan Levy As David Rose In "Schitt's Creek"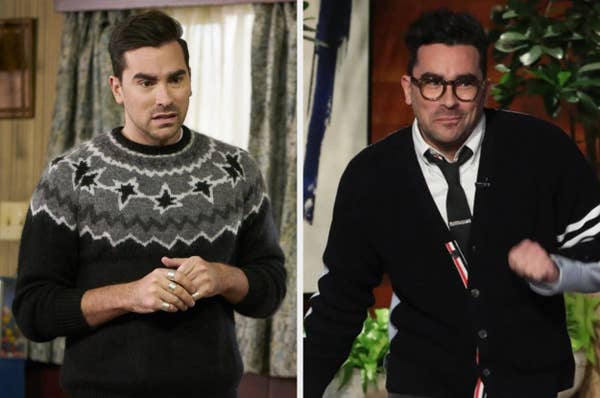 Levy plays David Rose in "Schitt's Creek". Dan has the same "David vibe" in real life and that's crazy!
14. Emma Watson As Hermione Granger In "Harry Potter"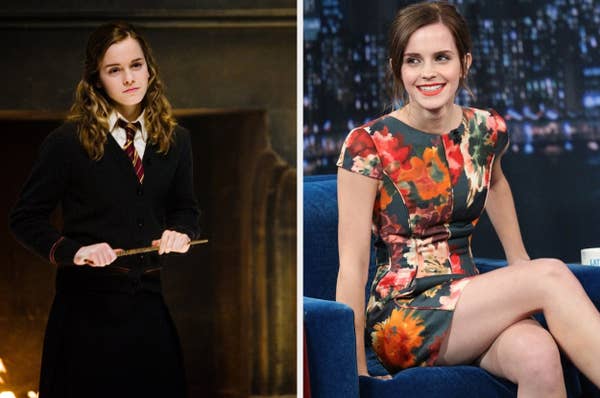 This name needs no introduction. The character Hermione is loved for many things. Some of them being her kind nature, charity works, and academic achievements. However, the same is mirrored in Emma Watson in real life.
15. Brett Gray As Jamal Turner In "On My Block"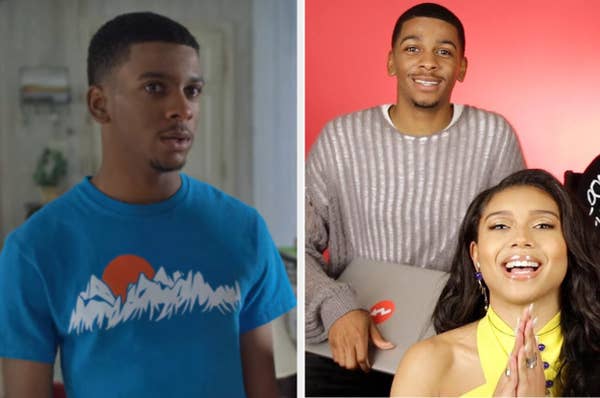 The character Jamal Turner in "On My Block" is a quirky and loud boy who is very funny. Also, he is someone who can't keep a secret. The character is played by Brett Gray. In my opinion, Brett Gray has the same vibe as Jamal Turner.
16. Josh Gad As Olaf In "Frozen" And LeFou In The Live-Action "Beauty And The Beast"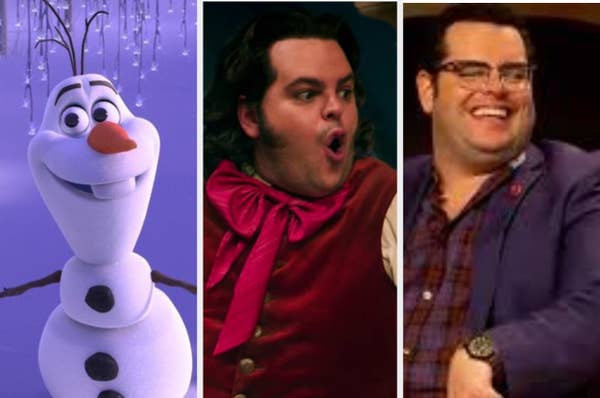 Gad is known for voicing Olaf in "Frozen" and playing LeFou in "Beauty and the Beast". He gave such a performance for both these characters that it feels like he was genetically created in a lab to play these roles.
17. Jenna Fischer As Pam Beesly From "The Office"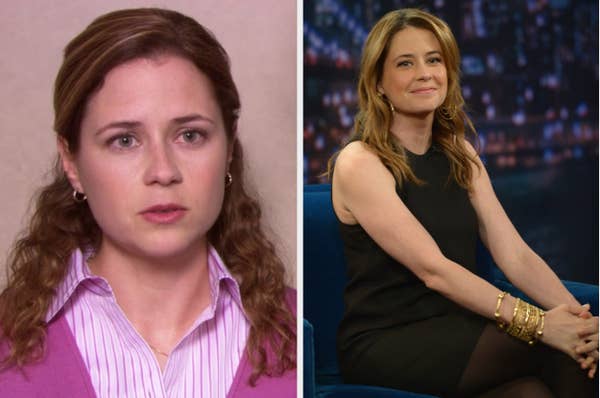 Pam Beesly is a fictional character played by Jenna Fischer in "The Office". She appears reserved on the outside. But, is full of passion on the inside. However, if you listen to Jenna's podcasts, you'll realize that there is not much difference between the two!
18. Robert Downy Junior As Tony Stark In "Iron Man"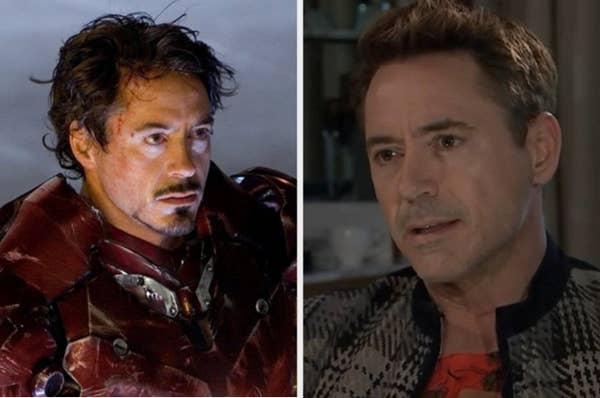 Tony Stark was the heart and soul of the movie "Iron Man". The selection for this role had to be done with great precision. Who else would have played the role better than Robert Downy Junior? He did justice to the role and now we cannot think of anybody else as Tony Stark. Can we? They are the same person and nothing can convince me otherwise!
19. Awkwafina As Nora In "Nora From Queens"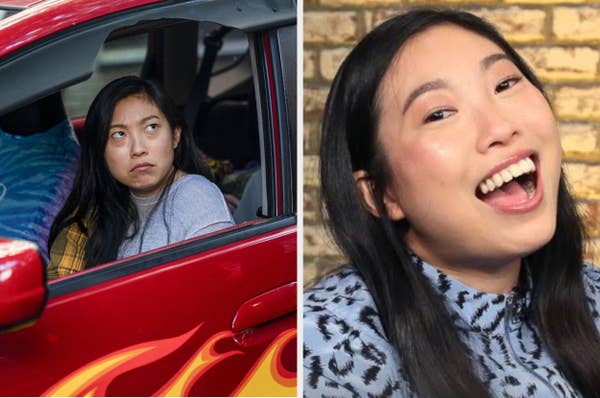 It feels as if the show was made on Awkwafina and not like she was chosen to play the character. The similarity in attitude is THAT deadly. Also, the full title of the show is "Awkwafina is Nora From Queens". What else do you expect?
20. Amanda Seyfried As Sophie In "Mamma Mia"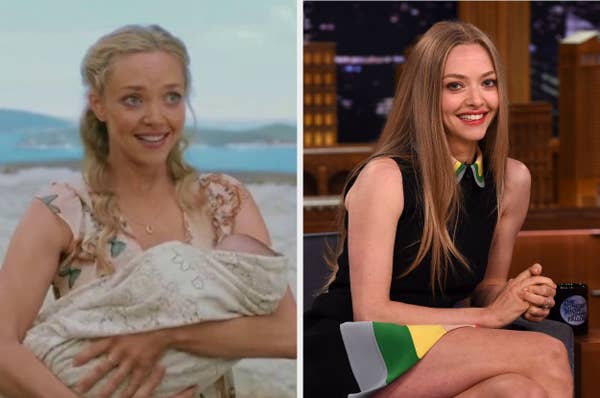 There are times when actors admit that they are the perfect fit for the role. In that case, who are we to deny? Amanda Seyfried has publicly stated that she was perfect for the role!