Memes are now an important part of any superhero movie. If there are memes created for your superhero movie then consider it a hit amongst the young memers or at least the hype is there. Batman is no exception to this. An iconic character like Batman has its own genre when it comes to memes. And almost all of them are as funny as they can be.
Batman has the personality and the narcissistic traits that are just perfect for the memes. His careless attitude and the hefty amount of wealth can easily be transformed into a joke. And the thing is, he is not trying to be funny or anything, he is just being himself, this is how he is. And fans love this thing about the Batman. That our hero is so unapologetic. Just a normal rich dude who lives in Gotham City and is a Playboy.
Not just the Batman, but the side characters like Robin are pretty memeable too. His sense of duty and his straightforwardness is what makes him so funny. And how can we forget about the awesome and the original punching bag of all the fans who like to joke about the Batman. Yes, you guessed it right. We are talking about the one and only Ben Affleck. DC fans favorite actor to make fun of. It doesn't mean that the fans dislike him but it's just the vibe we all get and the fans can't resist the meme potential whenever they see Ben Affleck as Batman. Batman's costume and his hair are always one of the most targeted when it comes to jokes and memes. And we are not denying they are pretty cool but fun to joke about.
Here we have put together a list of 20 hilarious Batman memes that are just too good to miss!
1. WE ALL WANT BATMAN PAJAMAS!!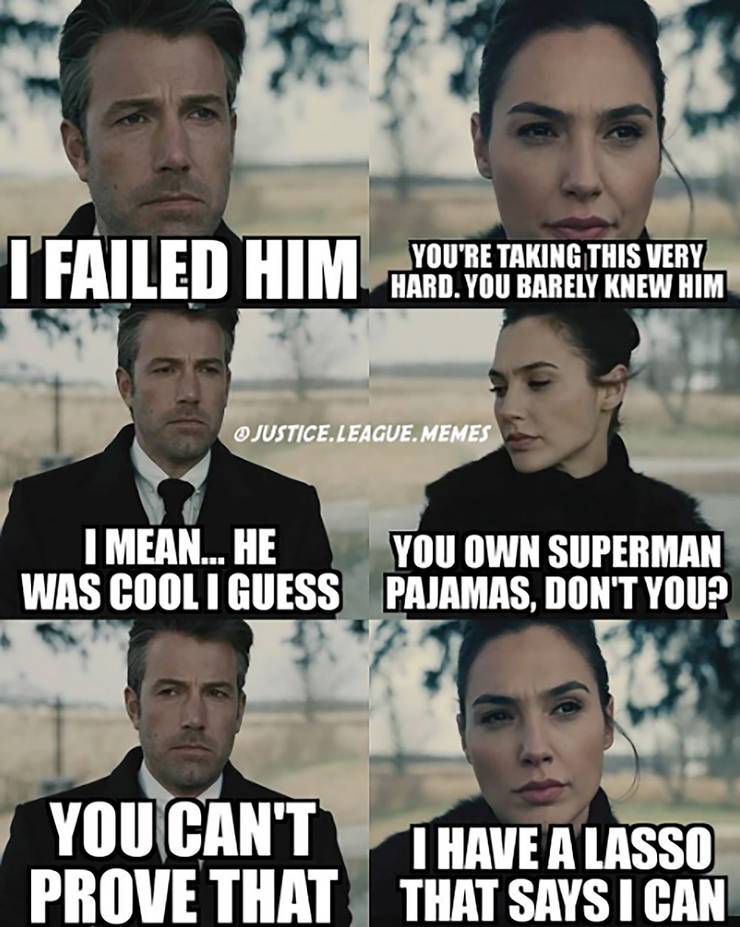 2. HOW CAN WE FORGET??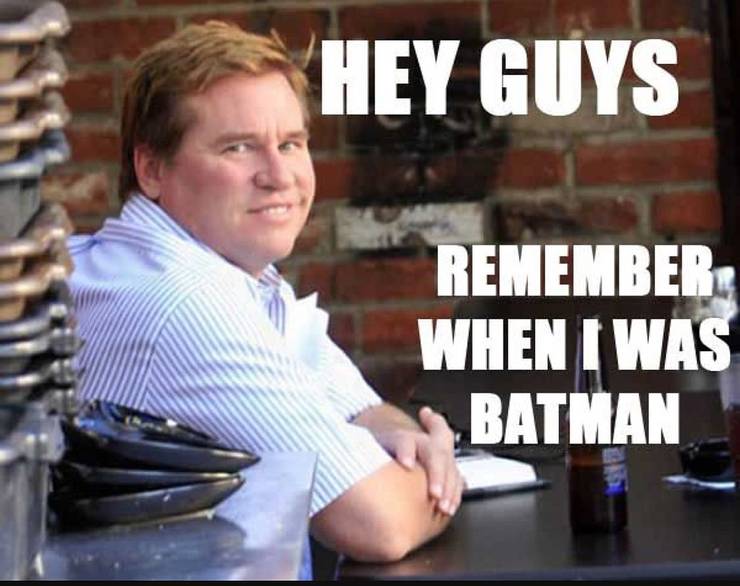 3. IT SUCKS RIGHT??
4. IT'S CALLED STYLE!!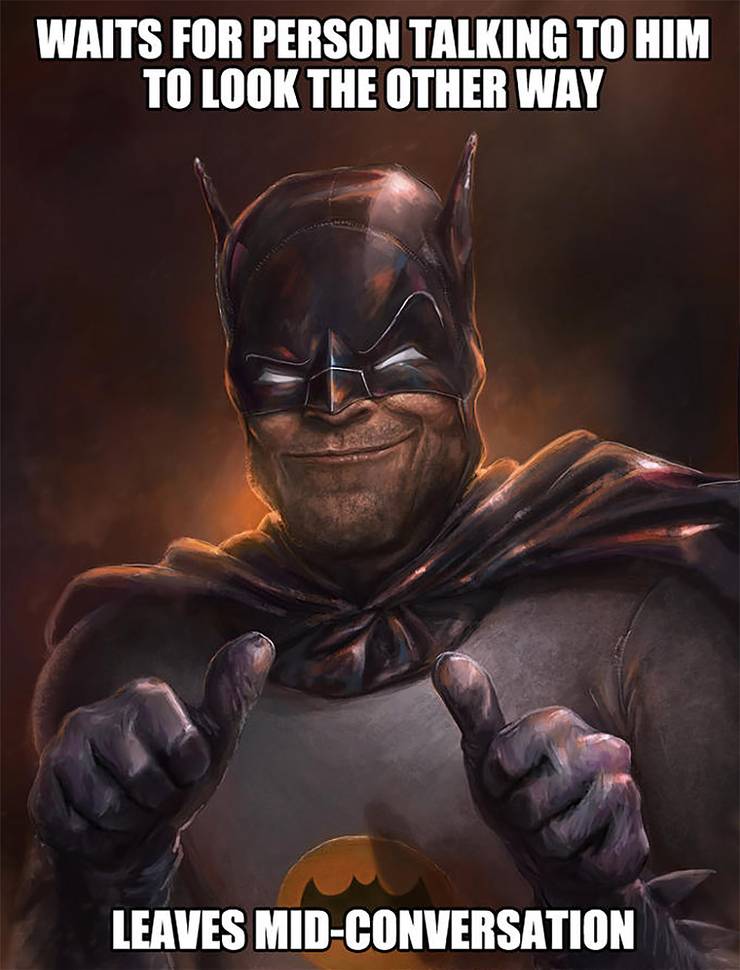 5. OOPS!!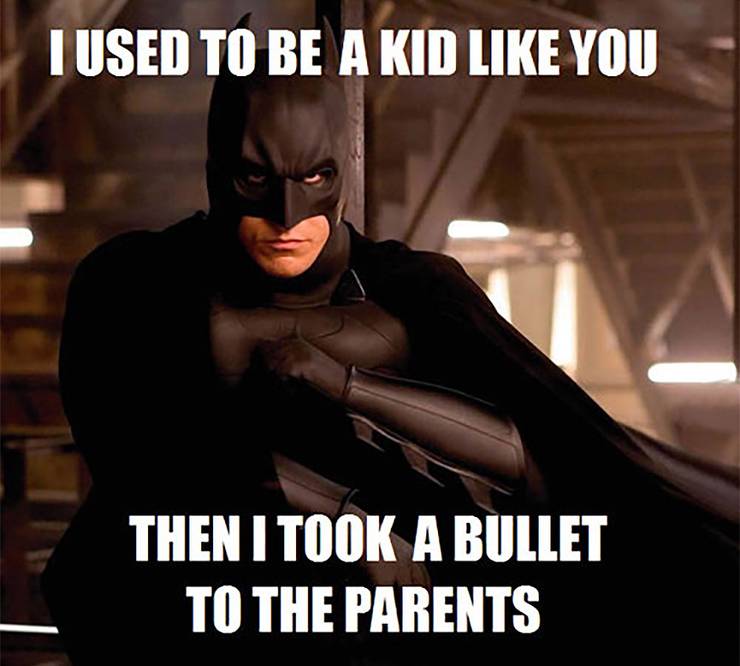 6. THE REAL FIGHT!!
7. JUST AN EXPERIMENT!!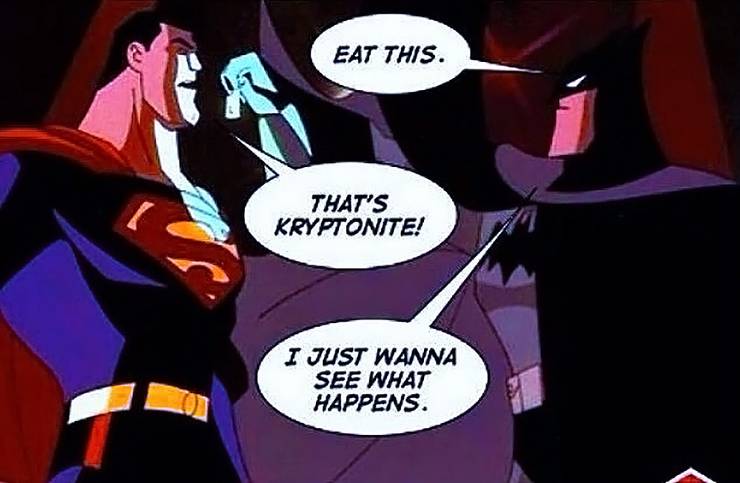 8. BATMAN'S HOBBY!!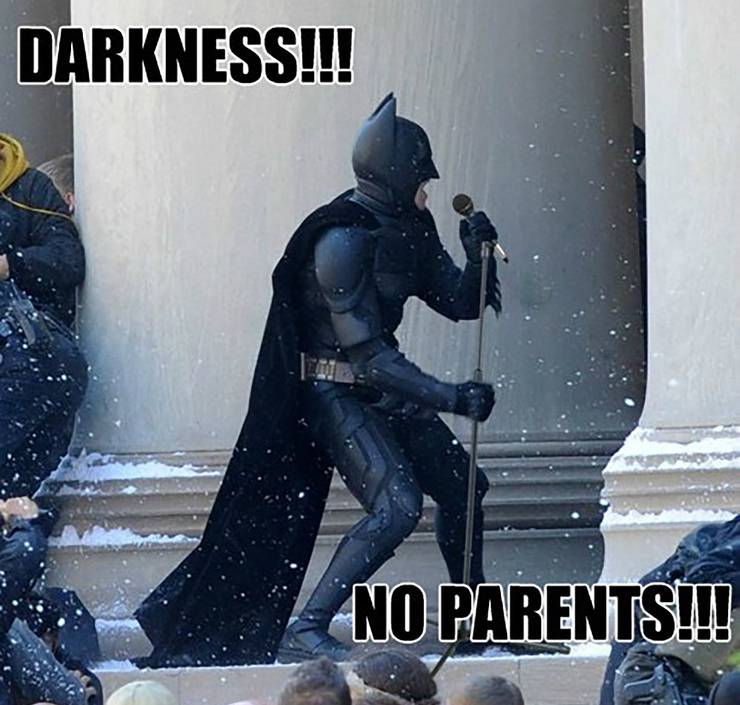 9. OH SUPERMAN!!
10. BEACUSE AXES ARE COOLER!!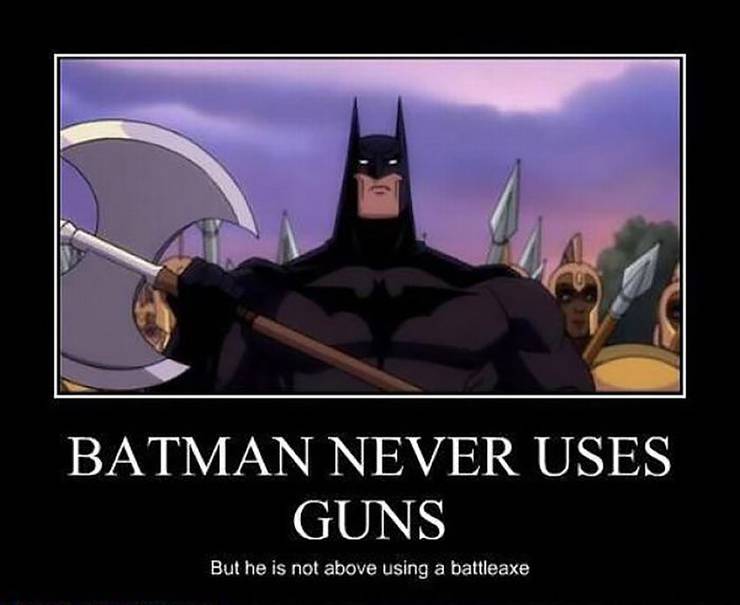 11. BATMAN'S LOGIC!!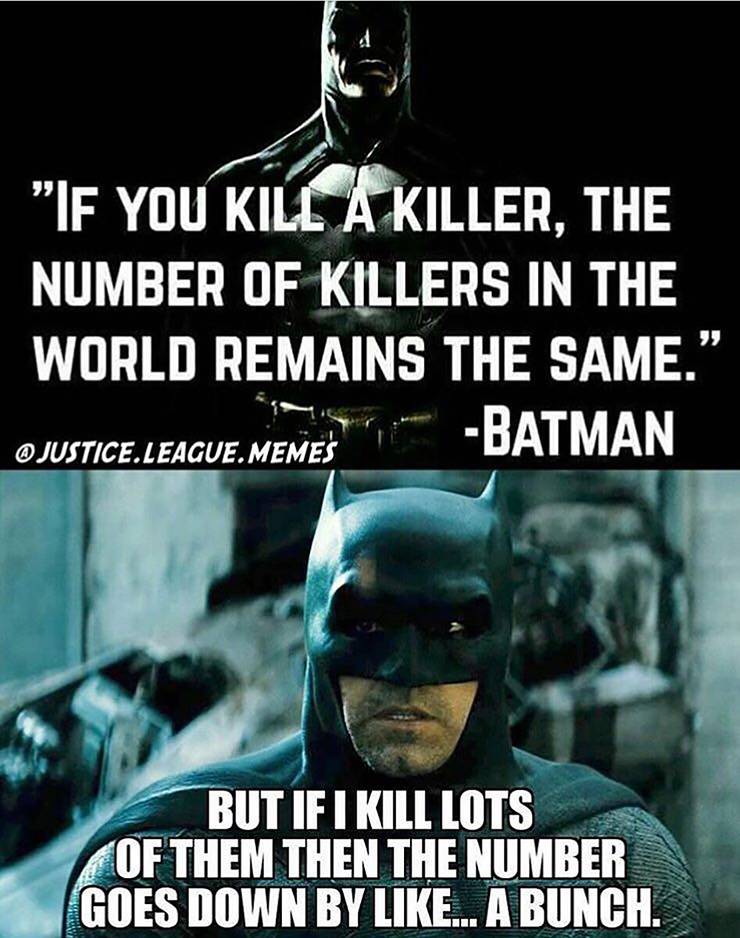 12. NO REASONS NEEDED!!
13. PARTY TIME!!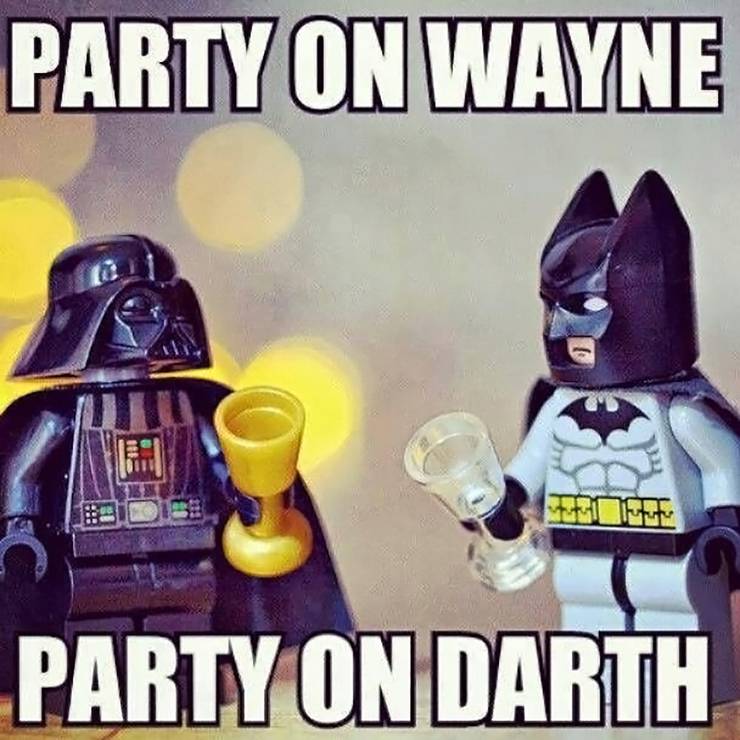 14. HATERS GONNA HATE!!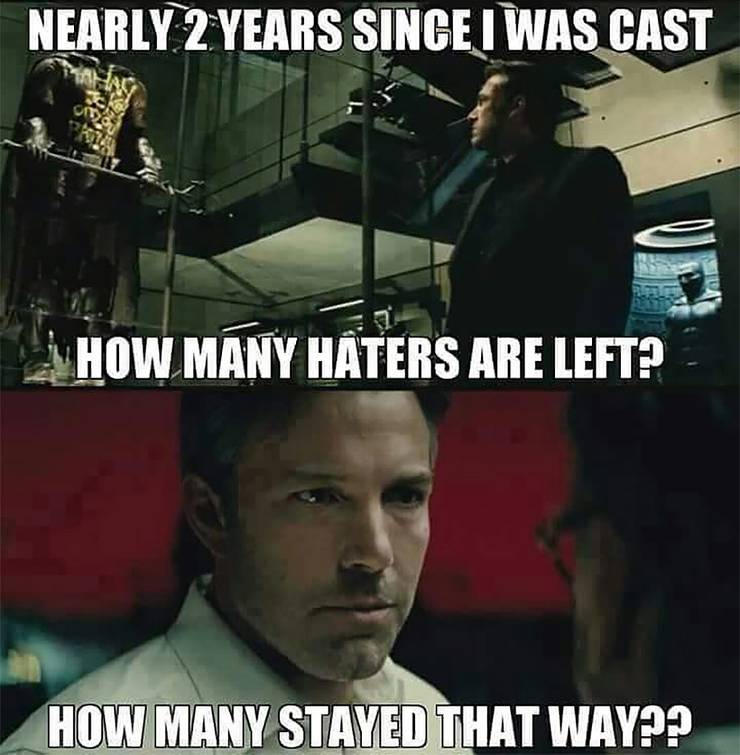 15. TOO LATE!!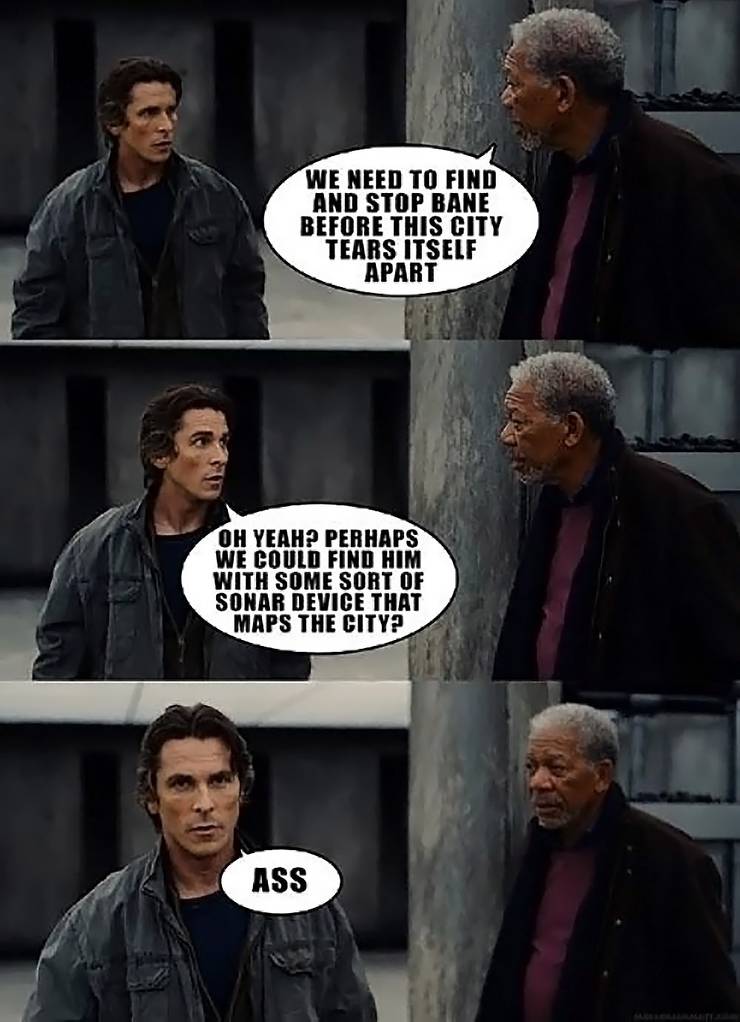 16. THAT'S EVIL!!
17. ONE POINT FOR SUPERMAN!!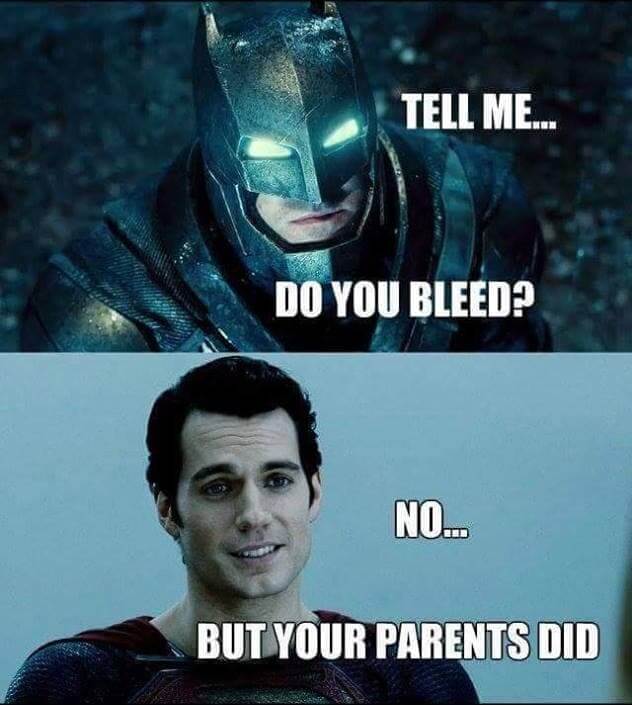 18. HE IS BATMAN!!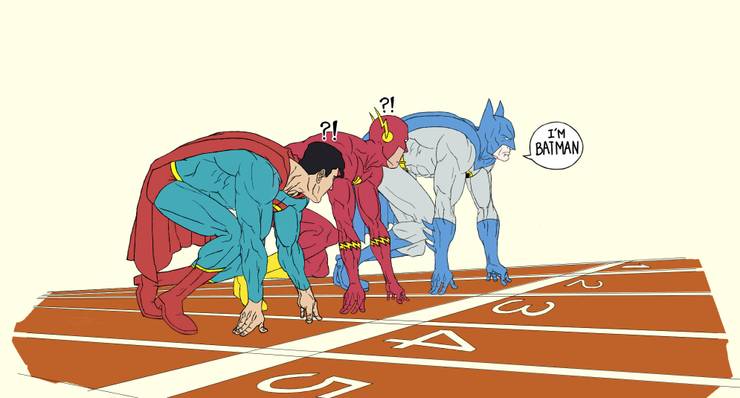 19. LOL!!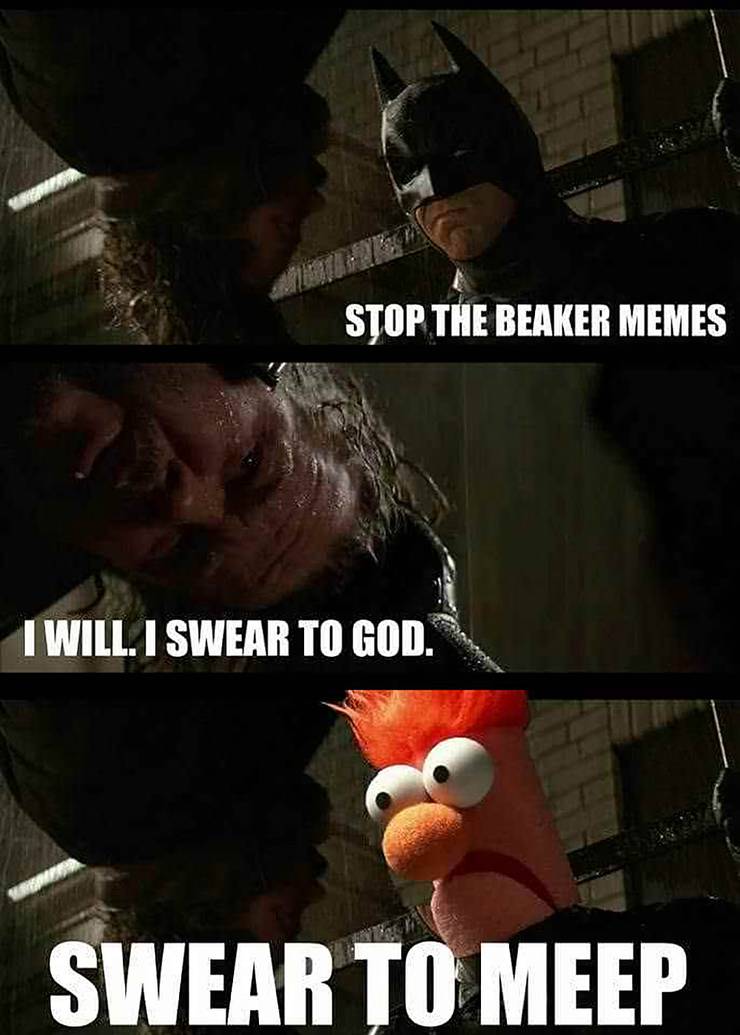 20. LOOKING YOUR BEST!!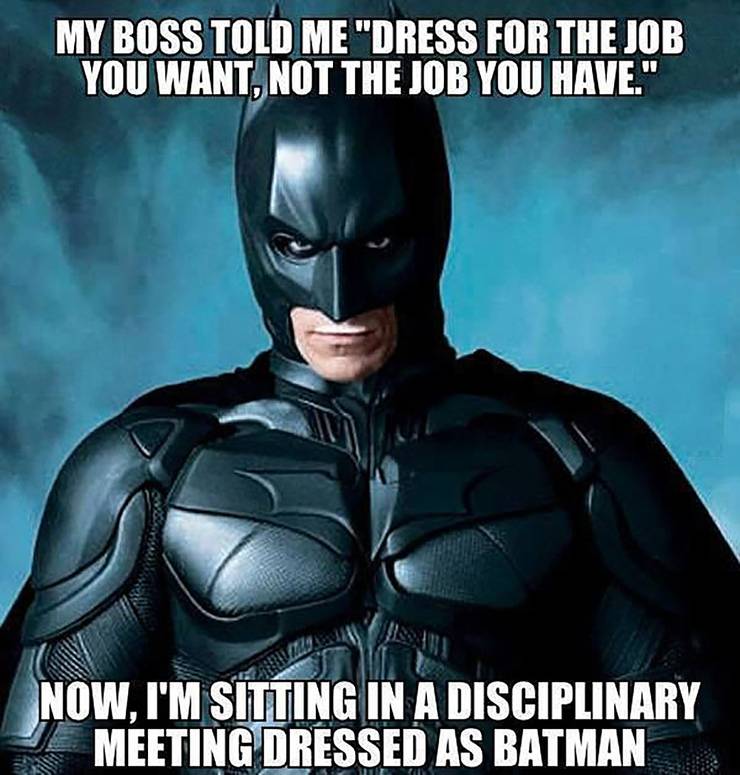 Batman is always gonna be the most iconic and one of the most memed superhero of all time. But we can't help ourselves, his personality demands attention and he is getting it through all the funny memes and jokes. Tell us in the comments what you guys think about these memes!