With 18 number-one hits and five Grammy awards, Mariah Carey is arguably one of the most successful musicians in recent memory. People enjoy listening to her popular song All I Want for Christmas during the holiday season every year. Her success in the music industry led to her becoming both incredibly well-known and wealthy. Because of her wealth of having a net worth of $340M, Carey is also well known for her lavish spending, which hasn't always been for the benefit of her staff. Making the decision to hire a nanny is not necessarily a bad one, but it is not always successful. Just ask Jennifer Lopez, who had a number of nannies over the years. It turned out that her schedule was simply too demanding for a nanny to remain.
Well, recently, Mariah Carey's former nanny Maria Burgues, filed a lawsuit against the singer, alleging that she was not paid fairly for her services. She added that Carey had also experienced abuse and threats. What exactly is happening then?
Also Read: 'Everything Had To Be White': Australian Singer Dannii Minogue Reveals How Entitled & Insufferable Jennifer Lopez Can be
Nanny sued Mariah Carey for making a low salary, and threatening behavior by her bodyguard
Mariah Carey is the parent of two children, Monroe and Moroccan. Thus, in order to watch the kids while she was on tour, the singer hired Maria Burgues to be her nanny. However, Burgues claims that she was only paid $25 per hour and wasn't reimbursed for necessary travel expenses. Additionally, the plaintiff in the case is claiming damages for the emotional distress that Marcio Moto, the bodyguard for Carey's kids, caused her. The lawsuit claimed that Moto treated Burgues harshly, which ultimately resulted in her termination in April 2018.
The lawsuit expressly alleged that despite Burgues' repeated complaints to Mariah Carey about the abuse, nothing was done to stop it. Furthermore, it's mentioned that Moto even threatened her on several occasions. As it turned out, Carey would experience more employee lawsuits in the future.
Also Read: 'Some people get hot by association': Jennifer Lopez Said She Has No Idea Who $200M Worth MCU Star Gwyneth Paltrow Is, Hints Paltrow's Only Famous As Brad Pitt's Ex
An unsettling trend in Mariah Carey's employees
It is unsettling that Mariah Carey has been linked to so many legal and financial disputes, but the issue seems to be more endemic among the employees that Carey chooses to surround herself. No such incidents have been directly linked to her as someone who has acted in an abusive or racial manner. One such event was when her former personal assistant, Lianna Shakhnazaryan, filed a lawsuit against her at the start of 2019 alleging that Stella Bulochnikov, Carey's former manager, had abused her physically and sexually. According to the lawsuit, Bulochnikov repeatedly tackled Shakhnazaryan and even peed on her. In addition, it was alleged in the lawsuit that Bulochinkov racially disparaged Shakhnazaryan for having Armenian ancestry.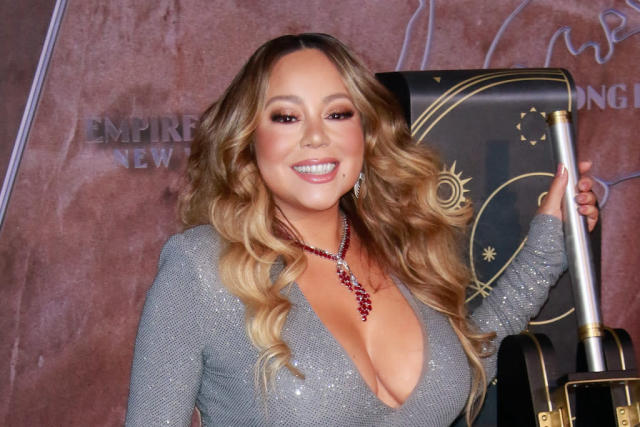 Also, the pop icon filed a countersuit, alleging that Shakhnazaryan was attempting to extort her for an astounding total of $8 million. It was also revealed that the singer's assistant wanted to publish private and intimate videos of her. But ultimately, both parties reached a settlement outside of court, and the whole situation was resolved. Whatever the case, it might be a good idea to make wiser hiring decisions in the future, or at the very least, use a reputable human resources company to handle any employee complaints that may arise.
Related: While Jennifer Lopez Deals With Rumored Failed Marriage With Ben Affleck, Her Rival Mariah Carrey is Demolishing Global Spotify Rankings With Over 3 Million Streams
Source: The Things