The Marvel Cinematic Universe is studded with iconic battles, deep-hearted drama, and gut-wrenching finales. Although Marvel movies are undisputedly action-packed, we can't forget all those times that heartwarming MCU moments melted audiences to complete piles of emotional mush.
As the heroes and villains of the MCU run through their storylines on momentous voyages, they also manage to fit their ways into the hearts of fans around the world – and they don't seem to earn that place with just battling. Be it either by giving a super-soldier a well-reasoned pep talk or connecting with relatives that were thought to be separated long ago, the cutest MCU moments melt down otherwise tense and rough extraordinary beings into emotional parts of family and friendship.
1. The Galactic Funeral (Guardians of the Galaxy Vol. 2)
During the Guardians of the Galaxy Vol. 2, Yondu, the Ravager who had abducted Peter Quill and made him one of his own, takes his last breath by sacrificing himself to save Peter.
In a traditional ending, the Ravager clans ally together to remember Yondu. Together they blow fireworks shooting across the sky as the Guardians appreciate their act of merging the fanfare of a Ravager funeral with shiny stars and galactic skies.
2. Father's Love (Avengers: Endgame)
After a long, tense, isolated trip to space, Tony Stark reconnects with Pepper Potts and their daughter, Morgan, in Avengers: Endgame.
Tony tucks Morgan into bed, and she asks him to share with her a bedtime story. The both of them get into a cute "I love you" war, with Morgan putting an end to it with an "I love you 3000." Tony seems much impressed with this number, saving the witty remark for Morgan as a final farewell.
3. Parenthood Done Right (Avengers: Endgame)
Attempting to gather the Infinity Stones from the past, Tony Stark travels back in time in Avengers: Endgame. There, he meets his father, Howard Stark. While they're parting ways, Howard asks Tony about parenthood, and if he was needing someone to talk to before the birth of his daughter since Howard had expected a son – the future Tony Stark. Tony shares with his father that he remembers the good times spent with him and that he knew that "no amount of money ever bought a second of time."
Howard leaves saying that, although his kid isn't born yet, there's nothing in the world that he wouldn't do for him.
4. A Hero's Support (Captain America: The First Avenger)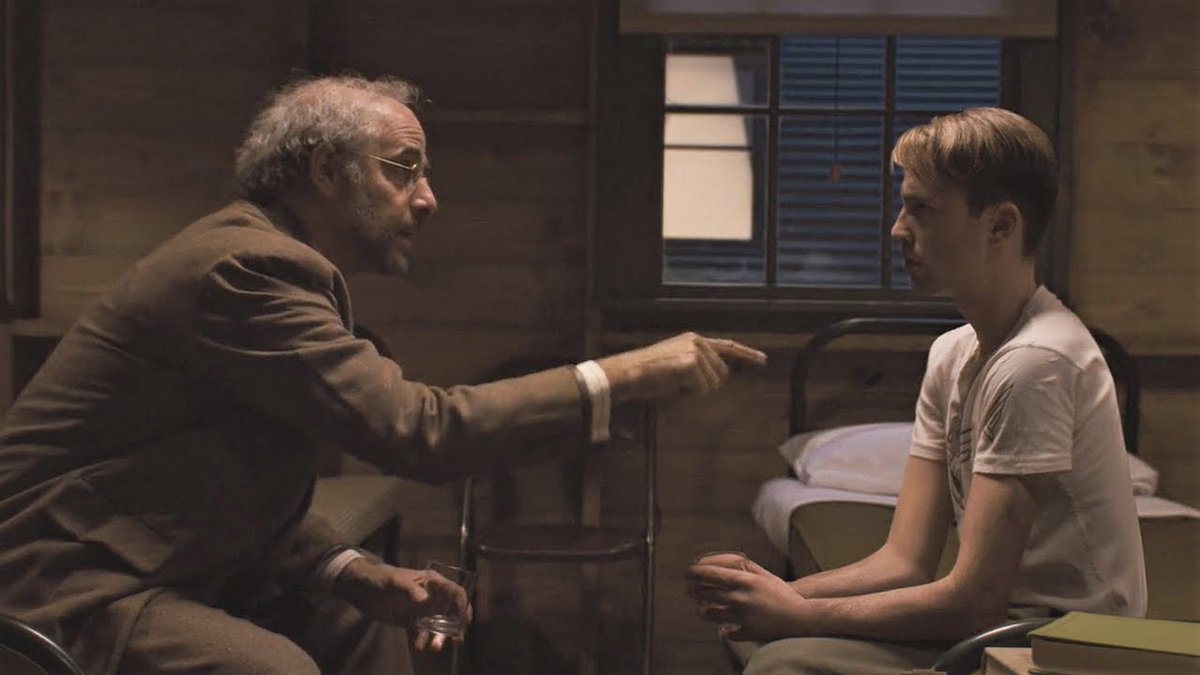 In Captain America: The First Avenger, Dr. Abraham Erskine finds Steve unable to sleep and nervous over the next day's events and sits beside him for some late-night chitchat.
When the doctor shares with Steve about the time he spent in Germany and the experiments that took place there, and how they went haywire. He transforms it into a pep talk, telling Steve that he has the potential to wield great power, and tells him to not stress about being a good soldier, but to "be a good man."
5. The Family's Family (Avengers: Age of Ultron)
When Hawkeye takes the Avengers to greet his family in Avengers: Age of Ultron. Even though Tony Stark insists they're all top secret agents, Hawkeye's family warmly accepts the Avengers with open arms.