Peacemaker, HBO Max Series has been announced beforehand. This commented on the special presence of Cena. He has already made the way into DC extended universe. Peacemaker has gained immense popularity wherein a vibrant star-filled trailer, curated for James Gunn's Suicide Squad was yet to release where the Peacemaker character existed. John Cena is an antihero character who was expected to provide the funniest aspects to the film.
Now We Have The Introduction To The Peacemaker, Let's Explore 5 Disturbing Things Which Occurred:
1. The most hidden aspect which happened was, the series took place in a city namely Evergreen, which is not a real DC city. Evergreen first appeared in 1967's Green Lantern. By all means, this was home to Hal Jordan. The version of the city was changed and named after the comic company. The company published original adventures of The Peacemaker.
2. Since we are already talking about the disturbing and the weirdest stuff, it is also essential to pen down how The Peacemaker was regarded as the first superhero show. He was expected to take the lead character. In accordance with the same, the role was to appeal to a janitor by reminding him of the time they smoked weed together. (Already existed within 1966 Batman).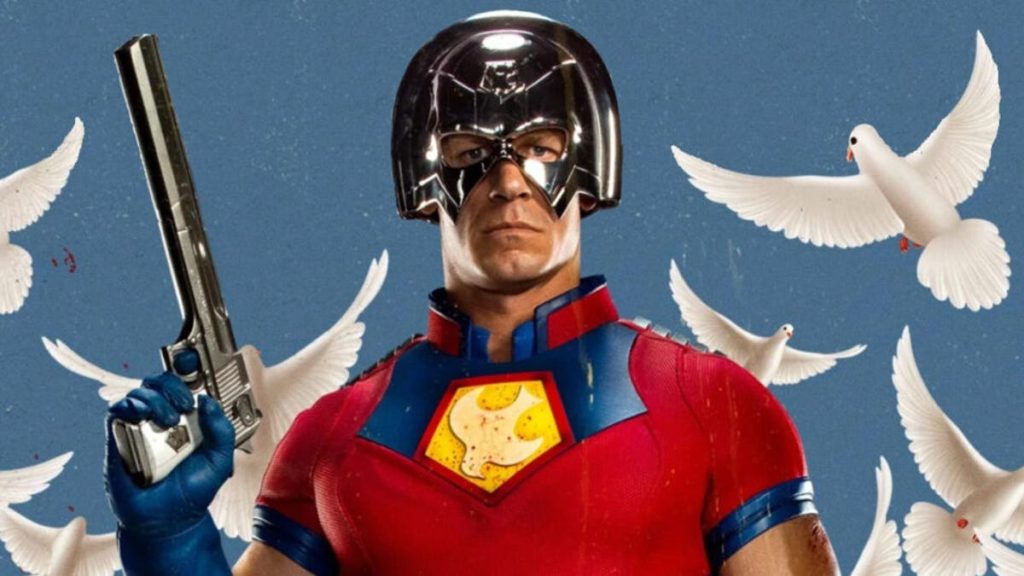 3. Did you notice the most bizarre situation? This arrived wherein The Peacemaker Premiere dropped in 220 f-bombs right under the name of peace! The very first episode consisted of 65 f-bombs. Wherein the second had 85 of them followed by 70 the third. By the time, we have already gotten ten of them before the theme song started playing at first.
4. Peacemaker mentioned Doll Man a lot many times. Though it is purely safe to state that he's a real superhero wherein Peacemaker took the initiative to describe his abilities effectively. Doll Man concluded the power to shrink. This also maintained the strength of a normal-sized man. The situation is not much disturbing as he was curated via legendary Will Eisner. (Originally published by quality comics before migrated to DC). 
5. Probably the last one for this piece, at the end of the premiere we could see 5 people being killed under the name of peace. Salute to Peacemaker's one-night stands with Goff's wife and two kids alongside a bodyguard. It is not clear to state what was up with the butterfly which crawled out of Goff's skull. According to certain early assumptions, we can classify him as being alive though. If you keep a running record, you had seen. Look at how Vigilante killed three and Peacemaker was tied for Harcourt at one kill each.