Marvel Studios finally released the trailer for the upcoming Disney+ series Moon Knight and it was everything we hoped for. Oscar Isaac and Ethan Hawke are now a part of the MCU and the trailer looks nothing but amazing. As Marc Spector, aka Moon Knight, starts his journey, there are some interesting aspects that the trailer gave us and we're here to cover them for you. Today, let's talk about some of the exciting takeouts from the Moon Knight trailer!
1. Marc Spector/Steven Grant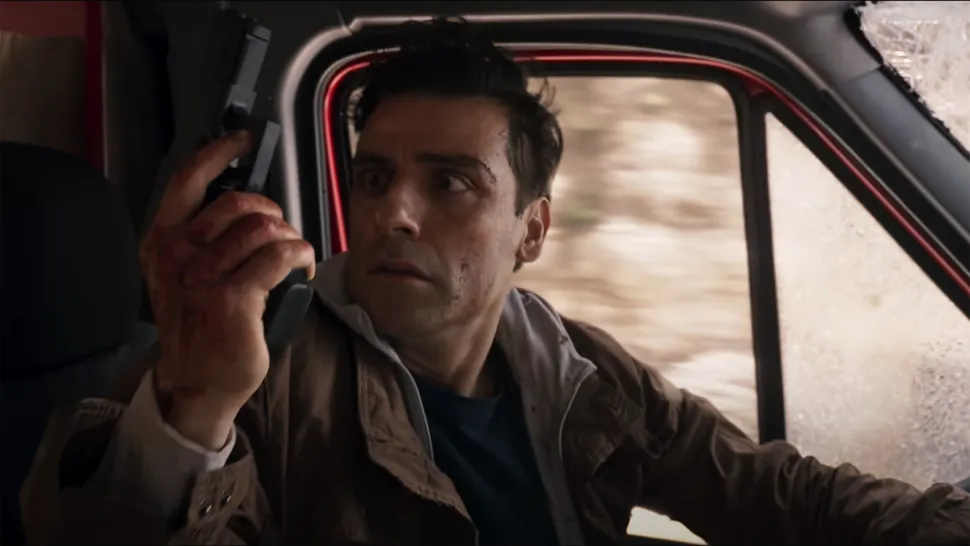 If you didn't know, Marc actually suffers from dissociative identity disorder (DID). In the comics, this gives him four distinct personalities – Steven Grant, cab driver Jake Lockley, young girl Inner Child, and of course, the Moon Knight. In the trailer, it looks like we will first get to meet Steven Grant as his boss, Donna, called him 'Stevie' on the call. However, later in the trailer, we hear a woman named Layla call him Marc which is his real identity. It would b interesting to see a Marvel character switch between a handful of personalities.
2. Werewolf vs Moon Knight?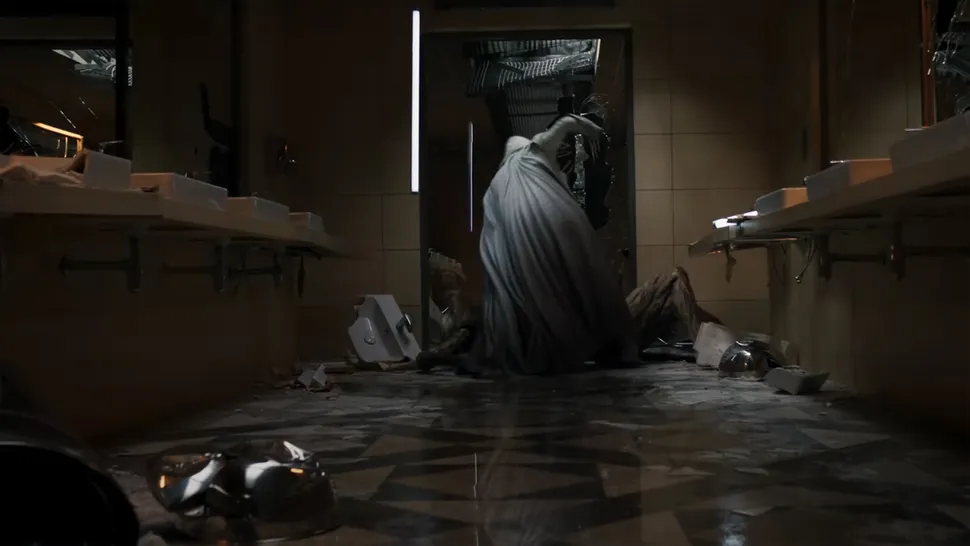 Is Marvel finally introducing werewolves into the MCU? Earlier, it was announced that we will be seeing Werewolf By Night starring Gael García Bernal which is a Halloween Special releasing on Disney+. At the 1:40 mark, we can clearly see a wolf-like creature being beaten to death by Moon Knight. Well, rest assured it doesn't look like a human. If this is true, then the series can introduce Jake Gomez who has already starred in the comic series titled Werewolf By Night. What do you think?
3. Ethan Hawke
The fact that Ethan Hawke is making his MCU debut alongside Oscar Isaac is something magnificent. He will be playing an unusual Marvel villain named Arthur Harrow. Arthur's a doctor who experiments on people to try and find a way to stop making them feel pain. By the way, his identity was revealed by the YouTube support subtitles. However, these experiments are not something you'd want to be a part of. He briefly appeared in 1985's Moon Knight #2 and can very well set up an evil organization like O.M.N.I.UM. Marvel should really keep Ethan in the MCU even after the series ends.
4. Egyptian God Khonshu

The MCU fans have got a good taste of Norse and Chinese mythology. Now, it's time that we dive into Egyptian mythology as well. If you didn't know, Marc actually got his superpowers from an Egyptian God Khonshu which is Marvel's take on the god Khonsu. You can see a Khonshu in the trailer at the 0:45 mark. Not only this, but the trailer also sort of gives a nod to the Egyptian God Sobek (also spelt as Sebek). He is the god of the Nile river, and also the patron god of the military. This provides a nice tie-in to his military background.
5. Embrace the Chaos
Marvel's Phase 4 is expanding its vision in terms of exploring new superheroes. We are no more in the perfect world of superheroes where they're mentally stable or perfect in every other sense. After introducing Makkari and Echo, who are deaf and mute, they're introducing Marc Spector who is suffering from DID. Ethan's character tells him to embrace the chaos and it looks like Marc will bring in a whole new line of superheroes into the MCU. A mentally challenged hero with superpowers. It is possible that at one point Marc will almost lose his mind. Did you like the trailer? Are you excited for Moon Knight? Let us know in the comments below!