Marvel Cinematic Universe officially began with 2008's Iron Man and since then, it has brought countless of Marvel's beloved superheroes on the big screen and created a roster of amazingly talented actors compared to any other film series!
As the movies and storylines became more intricate, fans saw the characters cross over into each other's films and leading up to 2018's Infinity War which saw the culmination of every entry. Here are the funniest times MCU characters met each other for the very first time
1. Spider-Man and Doctor Strange Met As Stowaways On The Spacecraft – Avengers: Infinity War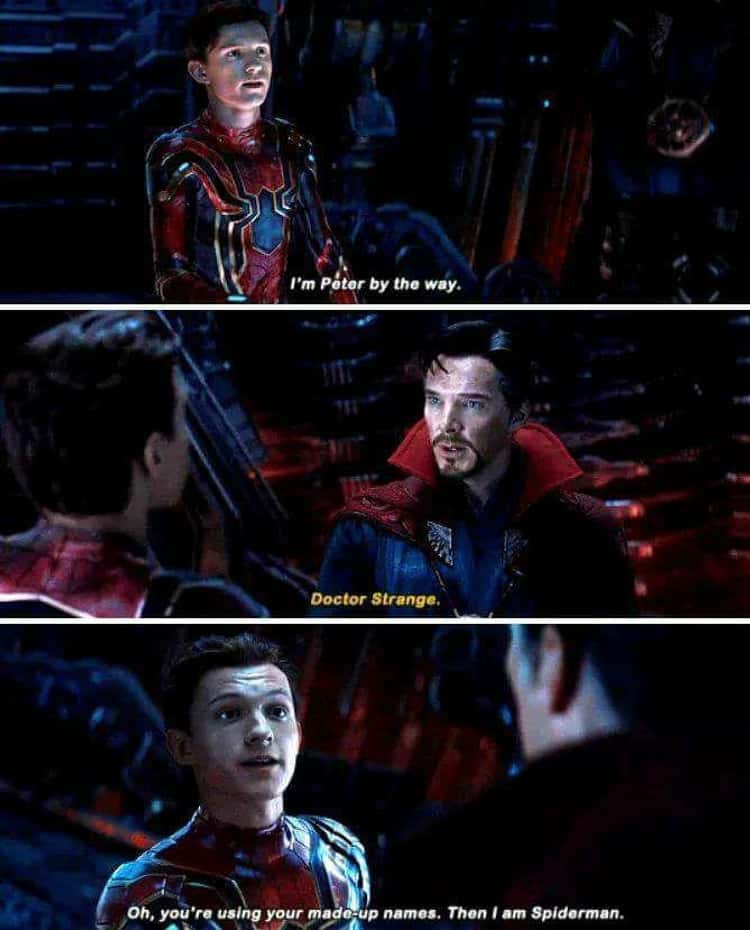 This was a bit awkward way to meet in the weirdest circumstances for two people who are from the same city. Peter was tucked away on an alien spacecraft after watching it invade New York. He then finds Stark and Strange hiding as well. He introduces himself as Peter Parker only to mistake "Doctor Strange" for a superhero name.
2. Bruce Met and Bowed Down To T'Challa – Avengers: Infinity Wars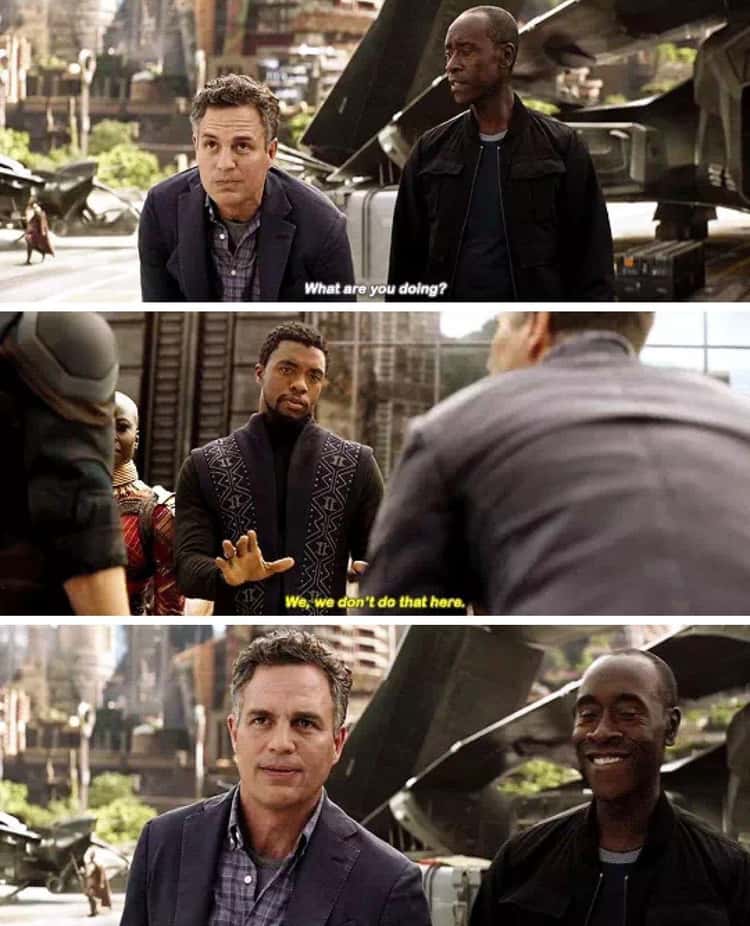 Bruce is a well-known scientist but can have his own dim moments. When the Avengers decide to seek Wakanda's help during Infinity Wars, Bruce greeted T'Challa with a respectful bow instead of a handshake or anything normal thing.  Though Bruce meant it in a humble way, the result was hilarious.
3. When Tony Showed Up At Peter Parker's House – Captain America: Civil War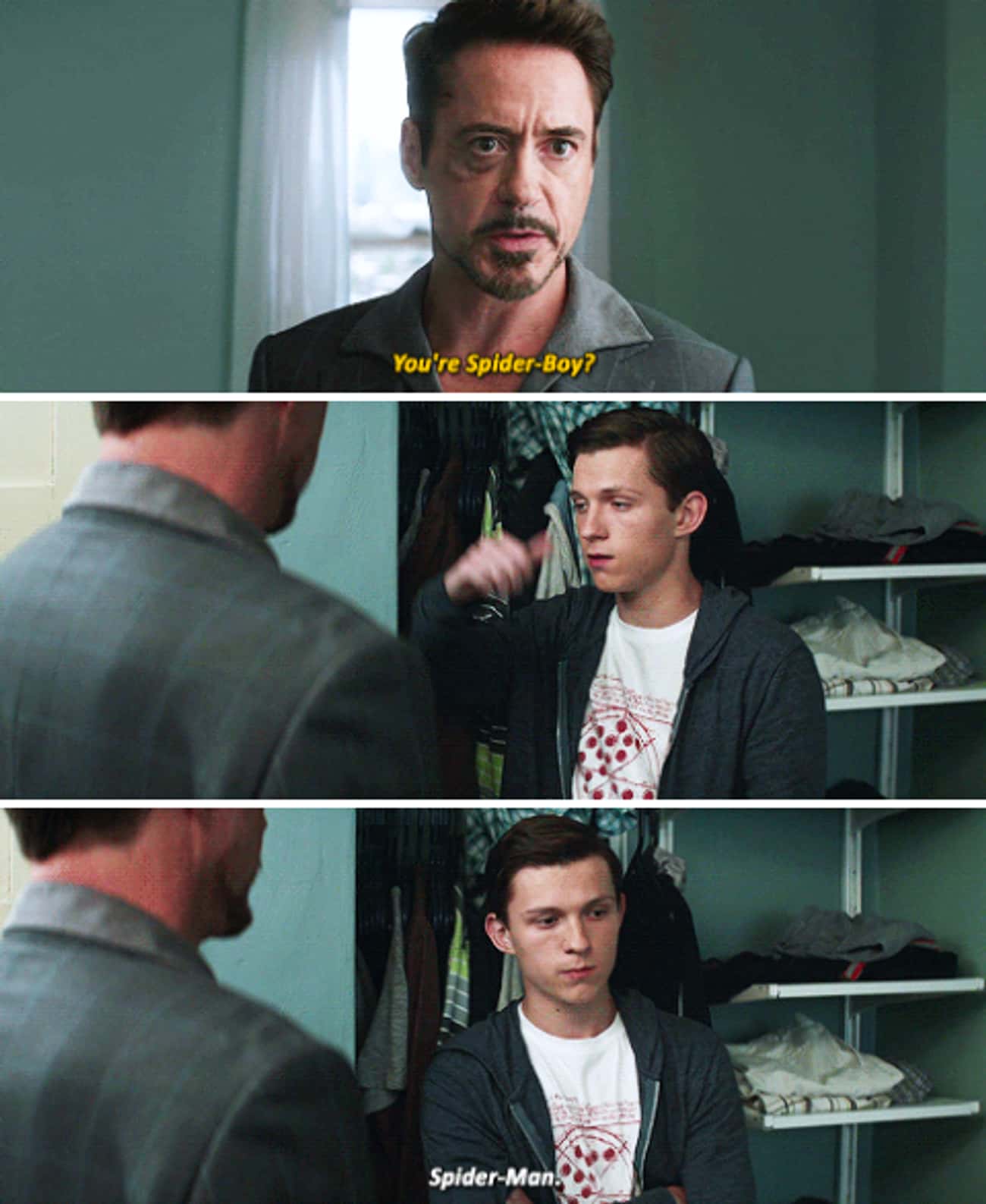 The MCU's Spider-Man debut in Captain America: Civil War was the third attempt at making Spider-Man a permanent presence on the big screen (and it did work out finally!) Marvel luckily gained access to the character early enough for him to play a big part in the next MCU phase and they did forego the tragic backstory by making Iron Man show up at his home. It was a funny way to introduce the young spidey!
4. When Dr. Strange Introduced Himself To Tony – Avengers: Infinity War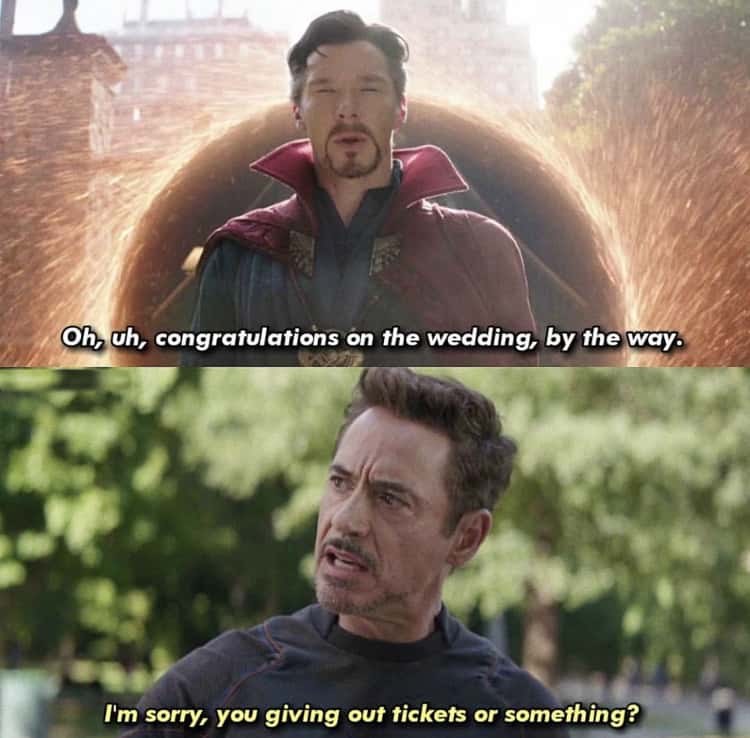 Doctor Strange and Tony Stark certainly do have a few things in common. They both are the most egotistical and self-absorbed superheroes in the world. So it wasn't a surprise when their relationship got a rocky start with both of them trading a number of insults. On their first meet, Strange arrived through a portal to enlist Stark's help fighting Thanos after the invasion of New York. They had to make sarcastic remarks first because, at that point, Tony didn't even know who Doctor Strange or a sorcerer is.
5.  When Hawkeye Got To Meet Black Panther – Captain America: Civil War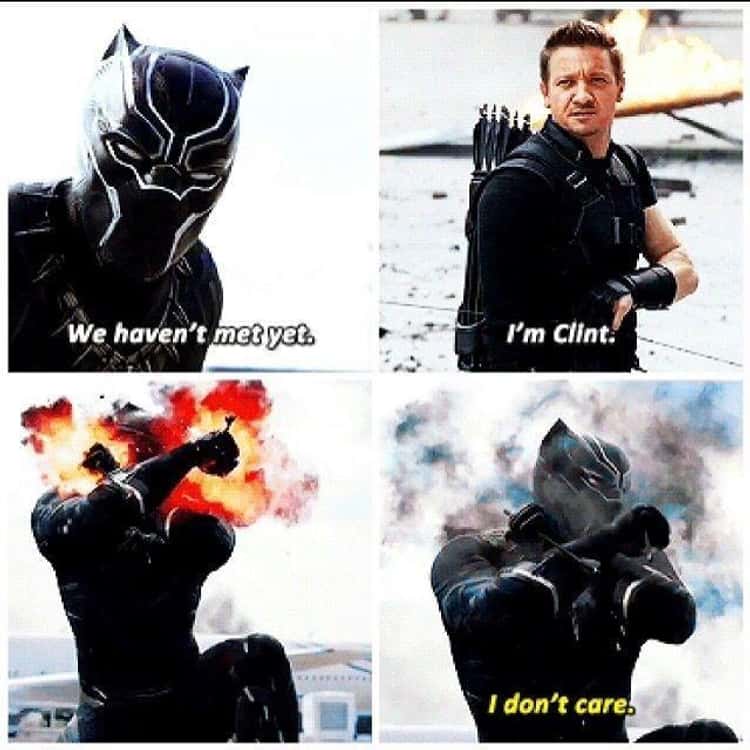 This is probably the most realistic introduction! T'Challa and Clint were engaged in a violent clash and Hawkeye halfway realized he has never met Black Panther before. He goes on to introduce himself during combat. T'Challa simply being savage goes on to respond " I don't care" and continues his fight with Clint. The fact that even Avengers can crack some cheeky jokes here and there (including in most serious situations) is what makes them more likable.