From the years 1998 to 2002, we were all watching the teen adventures of Felicity Porter, as she explored love, learned lessons of life, and made one of the most popular hairstyle changes in all of pop culture. The young-aged drama was the first gig into television for director/producer J.J. Abrams, and was an iconic role for Keri Russell. Do you think you know all there is to know about Felicity, Ben, Noel, Elena, Sean, and the rest of the group at the University of New York? These intriguing bits of off-the-screen trivia will totally let you in on what was actually going down.
1. Abrams wanted Felicity to be his Alias star
Creator J.J. Abrams became stressed out with the boundaries on the stories he could write for Felicity and started to let his mind free to more out-of-the-box ideas, like if Felicity is secretly a government spy. Clearly, he wasn't able to try that on his limited show on college relationships, thus, he pitched his new show Alias instead. The WB also opined that Abrams' shifting of focus to Alias is what lead Felicity to suffer in its final seasons.
2. Julie was supposed to be a dancer
Felicity's first friend in college was Julie, a guitarist, and singer. Originally Julie was to be a dancer, but actress Amy Jo Johnson revealed to producers after she was cast that she doesn't know anything about dance, so the character's musical interest had to be enhanced a bit.
3. The killer cut
Among all the iconic versions of Felicity was the one with long & curly hair. After season 1 was done, Keri Russell attempted a prank on the producers by sharing with them a picture of herself in a short-haired wig. The whole team had lost it, however afterwards they opined that it would be a good change to the character, so Russell's came to life and she had to get her hair cut in real life. The rating dipped initially in the second season and was particularly blamed on this haircut.
4. Keri Russell tried to ugly it up to get the part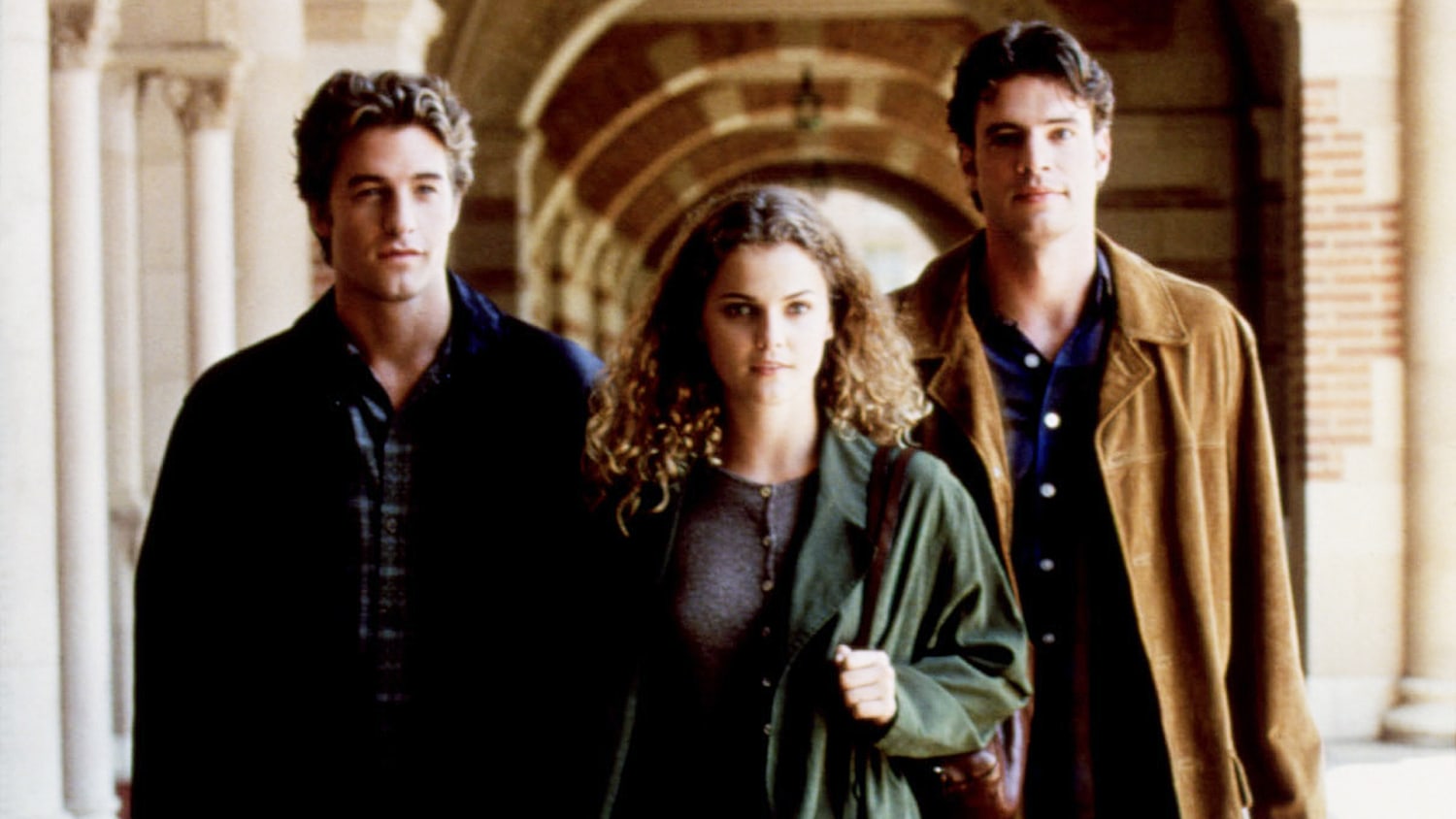 At the audition, Russell wore a loose sweater and tied her hair into a bun to basically avoid getting the minor role of Felicity's charming high school best friend Maya. Producer/director J.J. Abrams looked through the efforts at unattractiveness, and almost wasn't gonna give her the part because she was too pretty for the role, however later he changed his mind when he witnessed her deliver the lines with such humor.
5. The real Sally
Many episodes of Felicity ended with our main character listening to tapes given to her by her high school French teacher and mentor, Sally. It is via these tapes that we understand what's going on in Felicity's head, and what she might end up doing later. Sally is just a voice and not a character to be seen in person, and you might probably recognize her famous voice — it belongs to comedian Janeane Garofalo of Wet Hot American Summer and Romy and Michele's High School Reunion fame.