As we are aware that a version of Professor X – thanks to the multiverse, was played by the veteran Sir Patrick Stewart in Doctor Strange in the Multiverse of Madness – has finally appeared in the MCU movies, we believe that it's time for more mutants to be introduced to the Marvel Cinematic Universe.
As much as we have loved the films and animated series while growing up, most of the characters don't really make a lot of sense in the multiverse yet. So, here are some mutants we are hoping to see in some MCU films soon.
Idie Okonkwo
Idie came after an event in the pages of comics called the "Second Coming." In the storyline, she was among the "Five Lights" that received their powers due to the comic event.
She can manipulate temperature to any degree. She's never really talked about, and this needs to finally change. Idie was only fourteen when she developed her powers, so if the MCU decides to have her, we might get to see her control her powers as she grows up.
Dust
Recently, MCU has dwelled in various cultures, so it makes a lot of sense that some fans would be discussing Sooraya Qadir, AKA Dust, debuting in the MCU. She is also involved in Marvel's infamous  Scarlet Witch storyline where most mutants lose their powers thanks to her.
The X-Men got in Dust to the school so she can master her powers after she lashed out in her defense. Dust's powers allow her to control and transform any sand form. While she is in that form, she's indestructible to all non-powered beings.
Siryn –  One of the unique mutants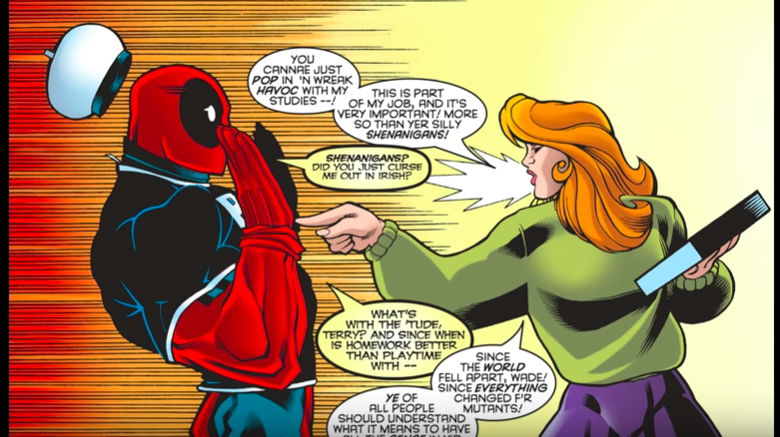 X-Men: First Class showed us Banshee, who is Siryn's father, joining the first version of the film's reboot team. However, I'm okay with leaving him behind if it means we get Siryn instead. She's very similar to (and more powerful than) Black Canary(DC).
Her actual name is Theresa Maeve Rourke Cassidy and she goes by Siryn until the death of her father. Raised by villainous Black Tom Cassidy, she turned against him and joined the X-Men. We all would love to see a film about that very period in her life.
Danielle Moonstar – The New Mutants
We have seen a variant of Moonstar in The New Mutants, but we all would like to forget that film ever happened. Moonstar is a Northern Cheyenne Native American character with some very unique abilities that we would love to see onscreen.
Even after losing her powers– she gets her new powers as a Valkyrie after she makes a deal with Hela. Her abilities are so unique and we're yet to see them in the MCU.
Pixie
A character from any Marvel film that has powers that are similar to Pixie was Zoë Kravitz's Angel Salvadore, AKA Tempest in X-Men: First Class. However, we prefer Pixie over Tempest, but that's only thanks to one specific power.
Apart from the dragonfly wings, Pixie has "pixie dust," as she likes to call it. But it's actually just the way her hallucination powers manifest. She can also use magic, which she does use very often in battle.
Source: Collider