Back in 2019, Marvel Studios had announced that Ms. Marvel will be making her first appearance in the Marvel Cinematic Universe. A year later, newbie Iman Vellani was cast as Kamala Khan aka Ms. Marvel with Adil El Arbi and Bilall Fallah leading the directing team for the television series. The character made her first appearance in the comics back in 2014 and became an instant hit among critics and fans alike. As the first Muslim Pakistani-American superhero, Kamala Khan was able to forge her own identity in an industry oversaturated with white superheroes. The television series will mark the character's first live-action appearance which will be a platform to launch the teenage superhero to the big screen alongside Captain Marvel (Brie Larson) and Monica Rambeau (Teyonah Parris) in The Marvels directed by Nia DaCosta. While it is surely exciting to have a new superhero in the fold with so much diversity, there's a looming possibility that Ms. Marvel might just repeat the same mistake as Tom Holland's Spider-Man
Related: The Pressure of Disney+ Series Is "Intense", Says Ms. Marvel Co-Creator
5. Unable to forge her own identity
One of the major reasons for Kamala Khan's unprecedented popularity is her distinct and unique personality that encompasses the struggles of Pakistani-American immigrants in the United States. As a result, upon the comics' release, an entire generation of Pakistani-American immigrants was inspired by the teenage superhero. However, the story might be different in the case of the MCU where Kamala Khan might entirely fail to forge her own identity, akin to Tom Holland's Spider-Man in the movies. While Peter Parker is undoubtedly one of the superheroes in the comics, in the MCU he has been shoved aside as a fumbling teenager who is yet to find his own path.
4. Over-reliance on older superheroes/mentors
When it comes to Tom Holland's Spider-Man, one of the major criticisms stems from the character's over-reliance on his mentors. Upon making his first appearance, Holland's Spider-Man was awestruck by Tony Stark and was sadly diminished to become Iron Man's pet project. Even in his stand-alone battles, Holland's Spider-Man relied on Stark technology to defeat his foes, which is a far cry from his comic book counterpart. Now that Tony Stark is no longer alive, Spider-Man has found his new mentor in Benedict Cumberbatch's Doctor Strange in Spider-Man: No Way Home that has further irked the fans. The same fate awaits for Ms. Marvel if the showrunners are not careful enough.
3. Lack of trust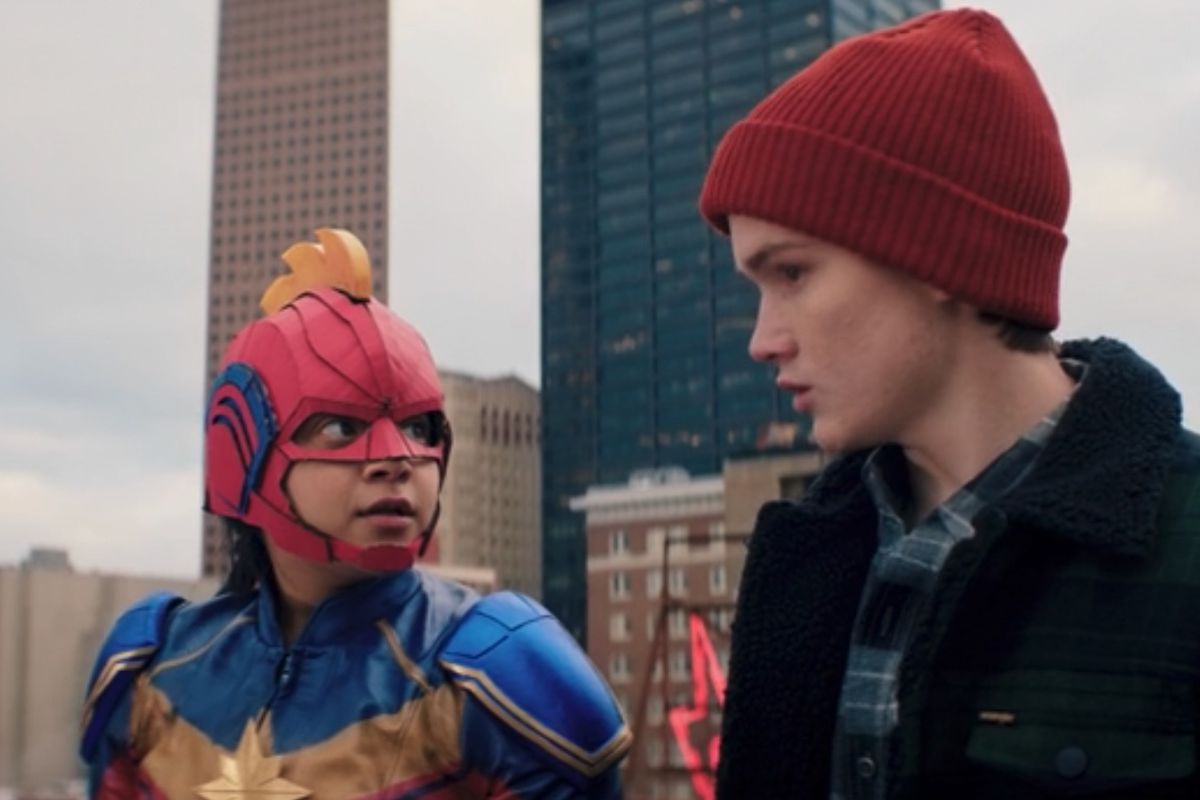 Marvel Studios is notorious for lacking trust in its own characters which have resulted in a lot of mediocre movies in the past. Similarly for Holland's Spider-Man, Marvel Studios played it extremely safe in both Spider-Man: Homecoming and Spider-Man: Far From Home which failed to leave a mark like Sam Raimi's Spider-Man. Unless Marvel Studios start trusting their own characters, Ms. Marvel also runs the risk of becoming just another run-of-the-mill superhero show.
2. Afraid to take risks
While the MCU has managed to build a gigantic inter-connected universe in a span of just over a decade, it has been often criticized for not taking enough risks, especially in the case of newer characters. Though it is understandable why Marvel Studios might be hesitating to take a few bold steps in fear of massive boycott or backlash, a few risks have to be taken while introducing a character like Kamala Khan. A Pakistani-American immigrant who is struggling with her newly found powers and conservative society, Ms. Marvel has the potential to become one of the best superhero shows for its gritty realism and unbridled optimism. Marvel Studios has failed to take any major risk with Holland's Spider-Man so far when it comes to socio-political commentary in the current climate which is saddening, to say the least.
1. Formulaic appeasement
Lately, directors like Martin Scorsese, Ridley Scott, and Denis Villeneuve have taken shots at the MCU for its formulaic approach towards filmmaking. While the statements were polarizing, there was still some truth attached to them. Apart from a handful of movies, the MCU has been following the formulaic approach for almost all its movies. Sadly, both the Spider-Man movies were also a result of MCU's formulaic superhero plan riddled with forced humor and not enough character development. And sadly, even Ms. Marvel might not be immune to this.