It will be very sad to see someone like Johnny Depp let go of his iconic and legendary role of Jack Sparrow in the Pirates Of The Caribbean movies. But it needed to happen. Here's why.
It's Time For Johnny To Move On From Jack Sparrow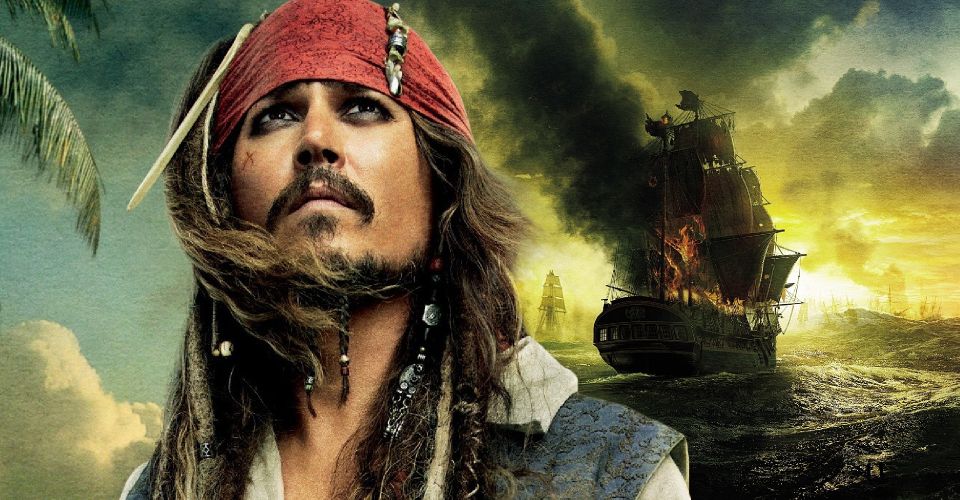 He has given us so many memorable characters. Willy Wonka, Tonto, Gellert Grindelwald, Edward Scissorhands, Whitey Bulgar, Barnabas Collins, and of course Captain Jack Sparrow. But did you know Johnny Depp refused many new and challenging roles because he had already signed on to play Captain Jack Sparrow in the Pirates Of The Caribbean movies? There were rumors that Warner Brothers were originally planning Depp to play the role of Joker. God knows how many such incredible and potentially iconic roles Depp turned down because he had no time in his schedule. Having nothing to do with Pirates Of The Caribbean is actually a blessing in disguise for Johnny Depp. It gives him the opportunity to explore his acting depth and limitations. And with Johnny Depp, we can be sure that the sky's the limit.
Pirates Of The Caribbean Needs To Be Put Down
There have been three good movies and multiple abominations. We get it. The studio believes that a franchise like this cannot be let go of. There's money to be made, serious money. Even though the movies bombed, they still made huge amounts of profit at the Box Office. The fourth and the fifth Pirates movie are best left forgotten. But they were still blockbusters. To Disney, we only say this – do not turn this beloved franchise into another Terminator. Let's not drag this thing through the mud. Jack Sparrow is a crucial part of the franchise. If Johnny Depp leaves, no matter whom they hire to replace him, the magic will be gone and maybe, just maybe, Pirates Of The Caribbean can be put down for good.
Jack Sparrow Overshadowed The Other Characters
You try to give the people too much of something, they get bored and move on. We will not go so far as to say Depp's Sparrow bored us at any point. But there were moments where we thought the movie could have done more by focusing on other plot elements. Captain Jack Sparrow was beloved by all. So the Directors turned the cameras mostly towards him. He was a show-stopper but after World's End, he was a scene-stealer. Several critical events like Davy Jones killing the Kraken happened off screen because the cameras needed to be on Jack Sparrow. The Pirates of the Caribbean movies tried to maximize the screen time for Jack Sparrow but in the end, they made Depp's character look awkward and overdone. Many actors like Keira Knightley and Orlando Bloom left for the very same reason. That is also exactly why Pirates Of The Caribbean: On Stranger Tides, was such a drag. The spotlight was put mostly on Johnny Depp and as a result, the movie suffered.
The Franchise Needs Spin-Offs, Not Sequels
Make no mistake, we still believe that Pirates Of The Caribbean is a franchise that is done and dusted. But there are major stories the franchise could explore should it ever decide to go ahead. There's a ton of mythology and lore the movies could deal with. How did the Shipwreck Cove come to be? What's the deal with Jack Sparrow's Dad? How did the first Brethren Court come together? And let's not forget the love story of Calypso and Davy Jones, Captain of the Flying Dutchman. How did he become all tentacles and sea slime? Pirates Of The Caribbean stopped exploring or adding on to the already established lore after World's End. There's still plenty of material though. The studio is hell-bent on making stupid and horrendous sequels that stand no chance against the original trilogy. The only way out is with spin-offs. Spin-Offs are how they can focus on the lore. And most of the stories we mentioned have no Jack Sparrow in them.
Hollywood's Selective Mistreatment
It might be hard for you to listen to this but somebody needs to say it. The way Johnny Depp was mistreated while Amber Heard was given the pink slip did not go down well with the fans. Everyone cried foul. It was Depp who bore the brunt of it all. Despite evidence that pointed to the contrary. Heard and Rupert Murdoch demolished Depp's case, making a mockery of the judicial system. The world was shocked at the results. Heard went scot-free. Johnny Depp has earned a lot of fame and name in the world of the movie making industry. His career is almost over. No major studio will ever hire him. Depp should quit while he is ahead. The fans will never stop supporting him. He will still be our very onw Jack Sparrow. Pirates Of The Caribbean will never be the same without him. And that is the punishment Disney will be given for playing it so vilely. Hollywood is a deep and dark quagmire. And Depp is done sinking. He should no longer play ball. The industry is now what it used to be. Things are no longer the same.