Due to the coronavirus pandemic, many films got delayed. But thankfully, now that things have started to settle down a bit, we are going to have many superhero films coming next year. DC has a bunch of movies lined up for the upcoming year.
Of course, there are many MCU releases too and some of them are going to be original superhero films that could be the beginning of something special.  Here are the superhero films we are looking forward to next year.
1. Morbius

While it is not really clear as to what Sony plans to do with Sony's Spider-Man universe considering they are making many different films to die them together. And honestly, none of us would be shocked to know if the studio randomly announces one day that The Amazing Spider-Man 3 is in makes. However, Morbius is getting our curiosity high when it comes to Spider-Man's future.
In the movie trailer, Spider-Man's graffiti is over the place and we can see "murderer" written on it and even MCU's Vulture make an appearance, and according to the director, even Venom will be playing a small role in it.
Morbius is based on Biochemist Michael Morbius who is trying to cure his rare blood disease but his experiment goes wrong and he ends up becoming a Vampire and is also known as the "Living Vampire."
2. The Batman
Yet another iteration added to the Caped Crusader's movie lists. Yet all of us are excited for this one as this is going to depict the character doing some real detective work as he is seen doing in the comics for the first time on the big screen. We will know why is he known as the World's Greatest Detective.
They have already released two full trailers for the film but the plot of the film is yet as mysterious as they could have kept. And this is exactly what is getting us more excited about the film. There are new portrayals of villains the fans have never seen before. And to top it off, Robert Pattinson, whom we just used to think of as "the shiny vampire" is now set to play Bruce Wayne, and he is definitely killing it in the trailers!
3.  Spider-Man: Across The Spider-Verse (Part One)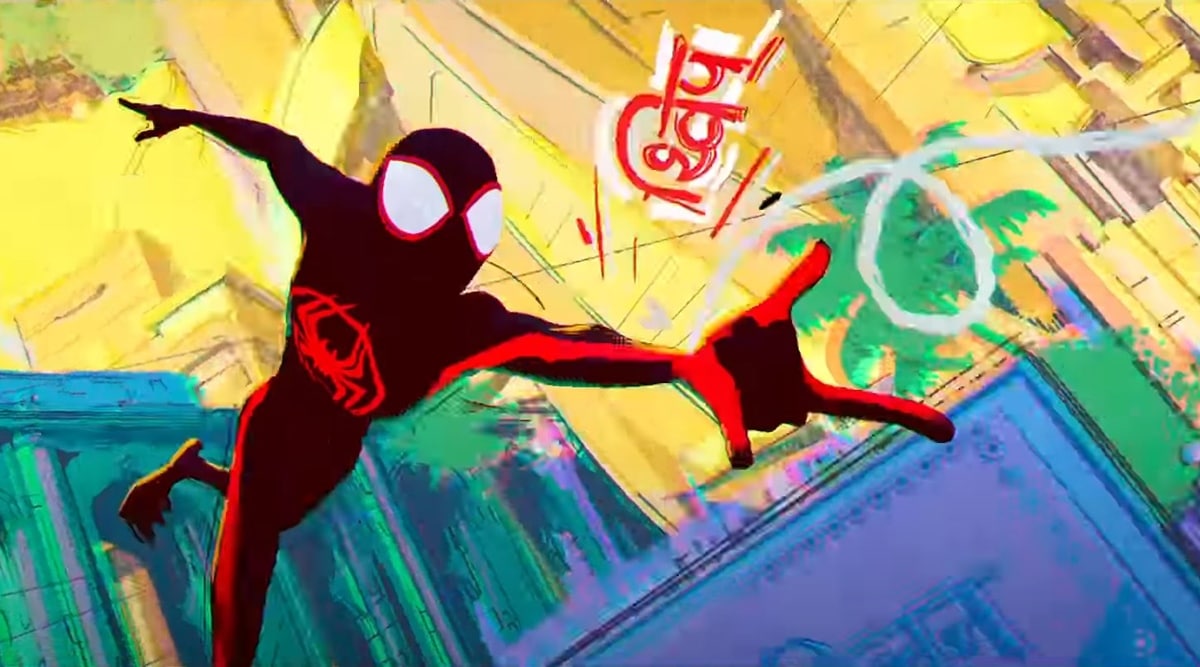 Spider-Man: No Way Home has been so good that we could live in peace for some time with its memories. But Sony has planned more Spider-Man films for us. Spider-Man: Into The Spider-Verse was so good and easily is included in the best superhero films. Fans are in for a treat as we are getting another installment!!!
Miles Morales is set to return in 2021. And the animation looks more promising than ever! Across The Spider-Verse might take Miles in multiple dimensions as seen in the teaser. And considering its named "Part One", a sequel will follow soon in a couple of years.
4. Doctor Strange In The Multiverse Of Madness
We were not at all expecting the Doctor Strange In The Multiverse Of Madness trailer to come at the end of Spider-Man: No Way Home, and looking at it, our excitement for the sequel grew no bounds.
We still do not know much about the movie but seeing Mordo's return, Wong and Strange getting his evil doppelganger from What If…? we have got quite a good look thanks to the trailer. Also, Wanda is working with Strange, truly going to be madness!
5. Black Adam
Dwayne Johnson is going to play an important character in the DC Extended Universe in and as Black Adam. Black Adam is an anti-hero and is Shazam's nemesis. We don't know how long we might have to wait, but we will get to see Shazam and Black Adam face off each other.
Dwayne Johnson is also starring in another DC super movie which is animated and not a part of DCEU. He is set to play Krypto the Superdog in the DC League of Super-Pets.