Social distancing is the only way of fighting the coronavirus pandemic. But how do you fight away boredom when you are stuck at home, quarantining? Don't fret. Now you can catch a movie or a series with your friends and family – no matter how far they are – virtually!
Here is a list of ways to virtually hang out and enjoy Netflix with your loved ones –
1. Netflix Party
Netflix Party is a Google Chrome extension that allows you and your squad to watch Netflix together. It has synchronized playback and play/pause options, live chat windows, and easy navigation. This extension is free to download and use.
2. Kast
This app (for desktop and mobile both) supports every major online streaming platforms. Here, one person controls the stream. People in the same Party can stream and watch Netflix and the like. These rooms or parties can be private or public. It has freemium and premium ($4.99/month) versions.
3. Scener
Scener is another way of watching Netflix with your loved ones in sync while also chatting with them in real-time. It works on primary Netflix accounts and can hold up 10 participants. It is available on App Store and Chrome Web Store.
4. Watch2Gether
While it isn't directly compatible with Netflix, but they have come up with a workaround. The beta W2gSnyc feature allows pasting Netflix URL in your private room.
5. Metastream
Metastream supports synced Netflix playback via a web browser. It also provides chatbox and video queuing options. The accompanying browser extensions work with Chrome and Firefox.
6. TwoSeven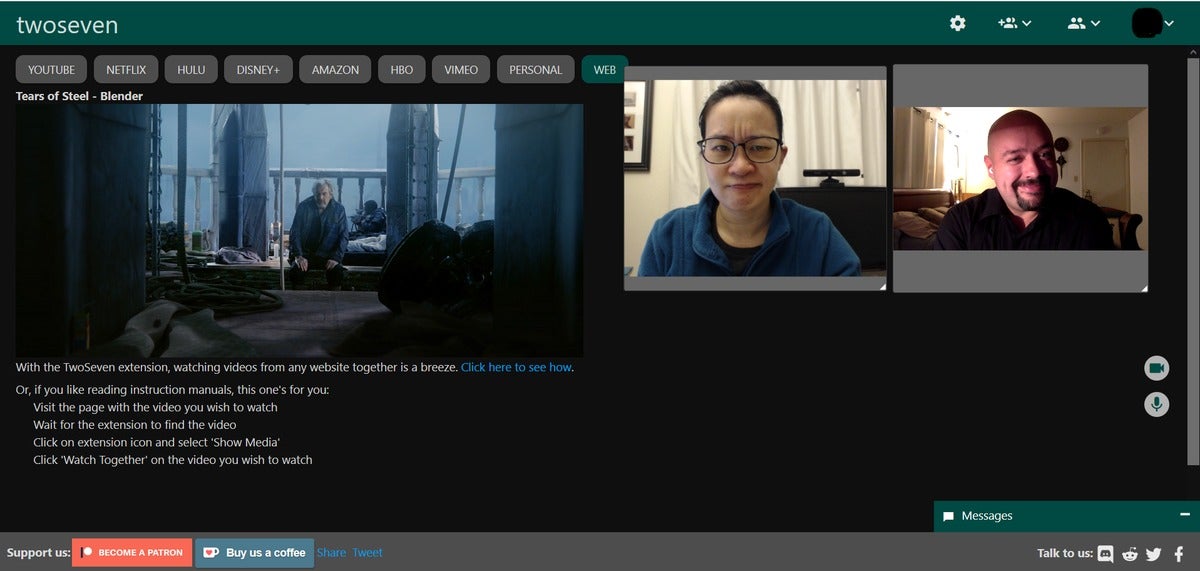 TwoSeven works best for Disney+ and Netflix. The outstanding feature of this app is – webcams. It is a more engaging app as it allows you to see and give a real-time reaction. TwoSeven offers a free version, but the paid plans have great features. Moreover, it is offering a unique "Social Distancer" plan for only $3/month for the current times.