The Church of Scientology is reportedly eyeing Elvis star, Austin Butler and hoping to recruit him as a member. The religious organization has ties to a number of well-known Hollywood figures, including Tom Cruise and John Travolta. But Cruise remains the most well-known adherent of the faith.
Butler won the best actor prize for Elvis at the 76th BAFTA Awards, which was held on February 19 at London's Royal Festival Hall. He thanked the late, Lisa Marie Presley for her unwavering support and devotion to the film after winning and even paid her tribute. The only child of Elvis Presley passed away in January, not long after the movie won best picture at the Golden Globes.
According to recent reports, Austin Butler, an Elvis performer, is now being considered for membership in The Church of Scientology. The actor, who won a Golden Globe for portraying the singer to perfection, also admitted he still experiences feeling star-struck and expressed his excitement at having recently met Tom Cruise at an Oscars event. 
It has long been known about Cruise's affiliation with Scientology. For decades, the renowned actor has acted as the divisive religion's de facto spokesperson.
Read More: "I want to show you something": Austin Butler Reveals Lisa Marie Presley's Heartfelt Secret Before Her Tragic Demise
Scientology To Add Elvis Star Austin Butler As A Member
The reality of a celebrity's life is much more complicated than what you see on television or in the media. Stars come from all different kinds of backgrounds and follow a wide range of personal ideologies. Fans often are unaware of the religious affiliation of their favorite celebrity because their religious beliefs are something that is very personal to them.
Scientology is one such religion practiced by some A-listers. L. Ron Hubbard, an American author, created the religion of Scientology in the early 1950s. Religion has generated debate. Despite the criticism, many famous people adhere to this religion. 
And now, Austin Butler is allegedly being considered ‌the next candidate for the position because he is at the pinnacle of his career and has received an Oscar nomination. As previously mentioned, a number of well-known stars from Hollywood, including Jenna Elfman, Elisabeth Moss, and Danny Masterson, are linked to the church. 
According to Radar Online, Priscilla Presley joined Scientology after her ex-husband died and never formally left the organization. The statement continued, "Her famous friendship with Austin—and well-known Scientologist Tom Cruise's sudden interest in the young star—are no coincidence." The religious organization is reportedly looking for a new face to stand alongside Cruise, according to insiders. 
Read More: Oscar Nominee Austin Butler Claims Elvis Accent Damaged His Vocal Chords: "One song took 40 takes"
Confessions of Lisa Marie Presley!
Elvis Presley's lone child allegedly spoke openly about her decision to renounce religion in an interview with Tony Ortega. He is a well-known opponent of Scientology. Lisa Marie Presley reportedly became a Christian at the age of nine after her mother accepted a job offer from Travolta's assistant, Sylvia 'Spanky' Taylor. According to her, David Miscavige, the head of the church, preyed on her family's wealth by forcing her to divorce Michael Jackson (her second ex-husband) against her will.
She allegedly told Ortega, "I was in love with Michael, believe it or not. I didn't want to leave him. He was in trouble and I wanted to help him. And they made sure that I left him."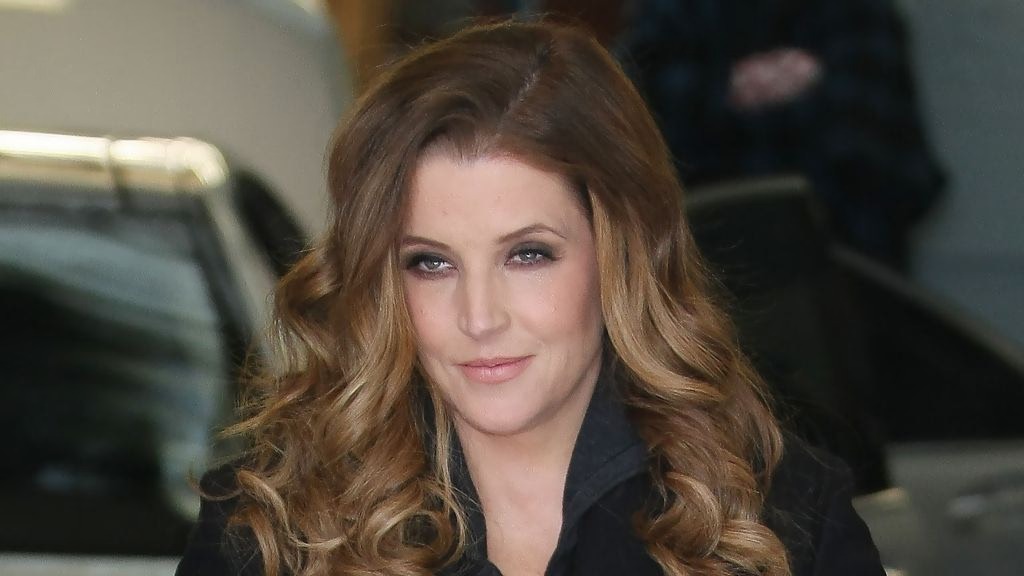 Tragically, a fatal cardiac arrest occurred at Lisa Marie's Los Angeles home in January, resulting in her demise. She and her mother, Priscilla Presley, were spotted supporting Austin Butler when he won ‌Best Actor for his portrayal of Elvis Presley in Elvis at the 2023 Golden Globes. Notably, he has kept up his support for Lisa Marie's family after her tragic demise.
Butler's upcoming projects include The Bikeriders and Dune: Part 2, both directed by Denis Villeneuve, and he will co-star alongside Tom Hardy. Additionally, he has received an Academy Award nomination, with the eagerly anticipated ceremony scheduled for March 12.  
Read More: "I really owe her a lot this time": Elvis Star Austin Butler Owes Ex-Girlfriend Vanessa Hudgens After Winning Best Actor Alongside Brendan Fraser
Source- Radar Online