A coin has two sides. Similarly, with every advantage, comes a disadvantage. Being a celebrity is all fun until the money and fame get you in trouble! We've heard plenty of cases where celebrities sue someone for the tiniest of reasons. But, there are a few insane cases where the celebs have been sued for no or petty reasons. Some of the claims are serious enough, while some just sound like a way of extorting money from these rich celebs. Celebrities like Kim Kardashian, Michael Jordan, Charlie Sheen, Elizabeth Taylor, etc. have been sued for the weirdest reasons. With that being said, here is a list of 7 insanely insignificant lawsuits against celebrities. Grab on some tea and continue reading!
1. Mila Kunis v/s Kristina Karo
Let's start with Mila Kunis v/s Kristina Karo. Mila Kunis is known for her work in movies "Black Swan", "Bad Moms", "Friends With Benefits", etc. We all see her as a successful actress. However, did you know she was sued for stealing a chicken pet? Yes! Chicken owner Kristina Karo sued Mila Kunis for stealing her chicken pet when they were kids. According to Karo, Kunis said, "Kristina, you can have any other chicken as a pet, you have a whole chicken farm." The loss of "Doggie", Kristina's chicken, tossed her into depression. She moved to LA to take up music as her career. Karo sued Mila for $5000. Well, this explains enough why she came up with such a case against her in the first place.
2. Allen Heckard v/s Michael Jordan
It is said that we have 7 lookalikes in the world. Funnily enough, Allen Heckard looks like Michael Jordan. Allen decided to sue Jordan for $416 million because he was annoyed by people mistaking him for Jordan for over 15 years. He says, "I'm constantly being accused of looking like Michael, and it makes it very uncomfortable for me." Therefore, he sued Jordan for defamation, permanent injury, and emotional pain and suffering.
3. Rob Delaney v/s Kim Kardashian
Kim Kardashian is a well-known face. We all have seen her weird crying face from KUWTK, her beauty line, her family life, and her marriages. Rob Delaney, a comedian, has sued Kim K for $18 million. Why? For her marriage with Kris Humpries that lasted for 72 days! He believes it was a sham. Rob says he decided to sue because he was so disturbed by the proceedings that he just could not hold.
4. Ursula Auburn v/s Charlie Sheen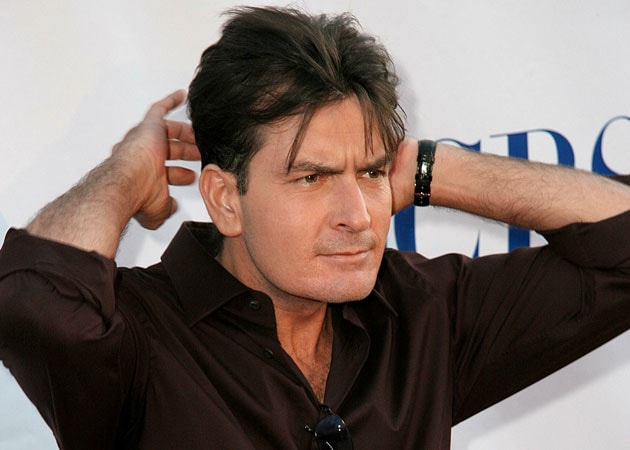 In April 2006, a woman called Ursula Auburn sued Charlie Sheen claiming that the character "wacky neighbor and female stalker Rose" in the show "Two And a Half Men" was completely based on her. From voice to the outfits to everything the character did on the show, she claims they copied everything. However, the case was settled outside the court for some undisclosed amount.
5. Jonathan Lee Riches- The Most Suing Man In The World
Guinness Book of World Records named Jonathan Lee Riches as the "The Most Suing Man In The World". If you get in his way, he will sue you. Not only this, he has sued the record keepers for removing his name from the title. He has also sued people like Steve Jobs and Martha Stewart. Thankfully, he is in jail serving time for wire fraud, or else he would have sued us too for writing on him!
6. Fort Worth Man v/s Dead Elvis Presley
The death of sensational Elvis Presley was a shock to all of us. While some could digest the news, others could not. However, there comes a time when fans start coming up with conspiracies theories of the dead celebrity being alive. The same happened with Elvis Presley's death. Some claimed that the news was fake, he was avoiding the mafia or the government is an alien, etc. Moreover. they also had proof for these conspiracies. One such man from Fort Worth Texas claimed that he talked to Elvis over calls so much so that it started affecting him mentally and raised his telephone bill. Therefore, he sued Elvis' estate for suffering and damages.
7. Willem Van Muyden v/s Elizabeth Taylor
Willem Van Muyden worked as a landscape gardener at Elizabeth's. However, he was fired without notice by the actress in September 2002. He says he was being subjected to unwanted sexual advances by another employee at the workplace. He went on accusing Taylor, his former employer of sexual harassment, sexual orientation discrimination, wrongful dismissal, and breach of contract. Nonetheless, Taylor's lawyers have dismissed the case saying it is "a work of complete fiction", further adding that the actress will counter-sue for malicious prosecution. He sued for a total of $400,000, but it is stated that none was given!