The holiday season calls for some movie(s) binge-watching time with the family and loved ones. But let's be honest; all of us have watched the movies like Home Alone, Elf, Love Actually, Miracle on 34th Street and It's a Wonderful Life, like a zillion times.
Though there is nothing wrong with these movies, this year could be a great time to watch an underrated movie over these Christmas classics!
1. Bad Santa – 2003
The film is a dark comedy and revolves around criminals Willie and Marcus who disguise themselves as Santa and his elf. They travel across the country in big malls and then rob the stores.
Willie hates kids and tries his best to not get fired from the job. Everything is going well until they meet an 8-year-old kid who thinks Willie is the real Santa. The duo ends up befriending the troubled kid but the security soon discovers their plans!
2.  Arthur Christmas – 2011
This is an extremely cute Christmas film. It shows how Santa is able to deliver gifts to every child in the world on Christmas Eve with all the help from his sons and elves (they also have some really fancy tech).
But they realize Santa's operation slips up and there has been a technical glitch and there's one child who is left out. Arthur has just 2 hours to deliver a present to that young girl. Will he pull it off?
3. Klaus – 2019
Klaus is a heartwarming Christmas film that one shouldn't miss! It's a beautifully animated film that showcases a partnership that is developed between the postman Jasper Johannson and a toymaker named Klaus.
Jasper was the worst student at the academy and he was then sent to a frozen town in the North. Jasper's friendship with Klaus grows and they deliver presents together and fill Christmas with love. The movie teaches the lesson of love, kindness, and friendship; all of which usually do make Christmas movies.
4. Christmas With The Kranks – 2004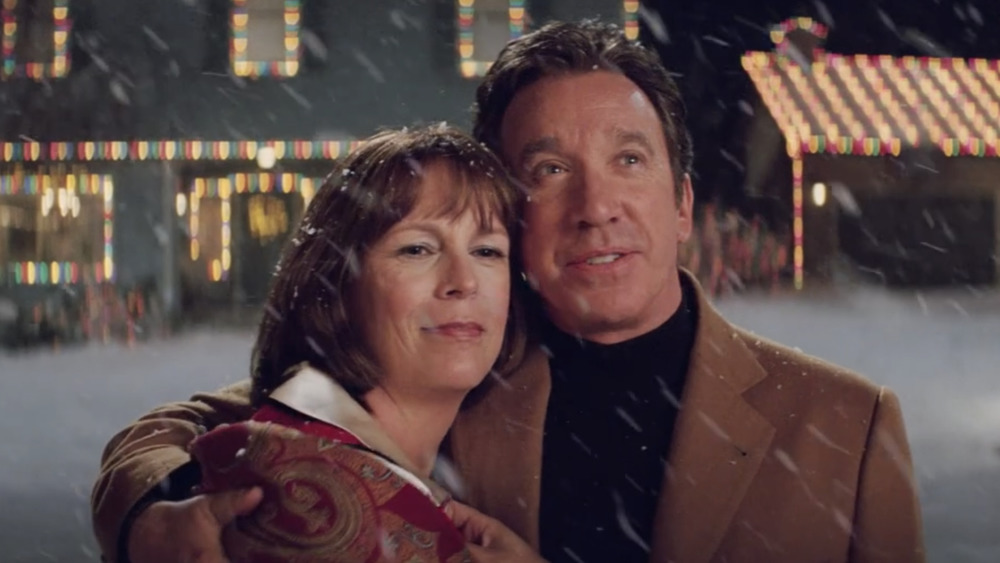 Christmas with the Kranks is a comedy film based on the novel Skipping Christmas by John Grisham.
The Kranks decide not to spend much money during the Christmas holiday after their daughter Blair goes on a year-long assignment for Peace Corps in Peru. They instead decide to invest in a 10 day long Caribbean Cruise.  They tell everyone that they won't be celebrating Christmas. But then soon their daughter visits home and they go on a mad rush to organize an amazing Christmas.
5. Prancer – 1989
Jessica an eight-year-old girl refuses to give up believing in Santa Claus. One day she finds a hurt reindeer in the woods, whom she believes to be Prancer.  With some help, she takes care of the wounded animal. Initially, it is supposed to be a secret, but soon a Store Santa, her dad, and then the entire town find out about Prancer which brings some big problems for Jessica and her entire family.
6. Jingle Jangle: A Christmas Journey – 2020
This Netflix musical could actually end up teaching a thing or two about IP protection!
Jeronicus, who is a toymaker is absolutely heartbroken after his very trusted apprentice stole his book of ideas and his creation of a very unique matador doll. Now, he no longer finds joy in creating new toys, but years later things change when his curious and kind granddaughter visits him.
7. Office Christmas Party – 2016
The movie includes all A-list cast like Jennifer Aniston, T.J. Miller, Olivia Munn, Kate McKinnon, and Jason Bateman.
This office Christmas Celebration goes out of control when Clay, the branch manager, throws a party to impress a client and retain his branch and employees from his sister who is the CEO.