The Addams Family is one of the most wholesome movies (and show too) of an all American Family. The show is dark in its own way; but still despite their creepy and mysterious demeanor, the Addams Family is actually kind of ideal. They are way happier and more wholesome than most of the families shown in the film or Tv.
Here are the wholesome moments from Addams Family which justify them being picture perfect.
1. Morticia Addams Is A Feminist Icon.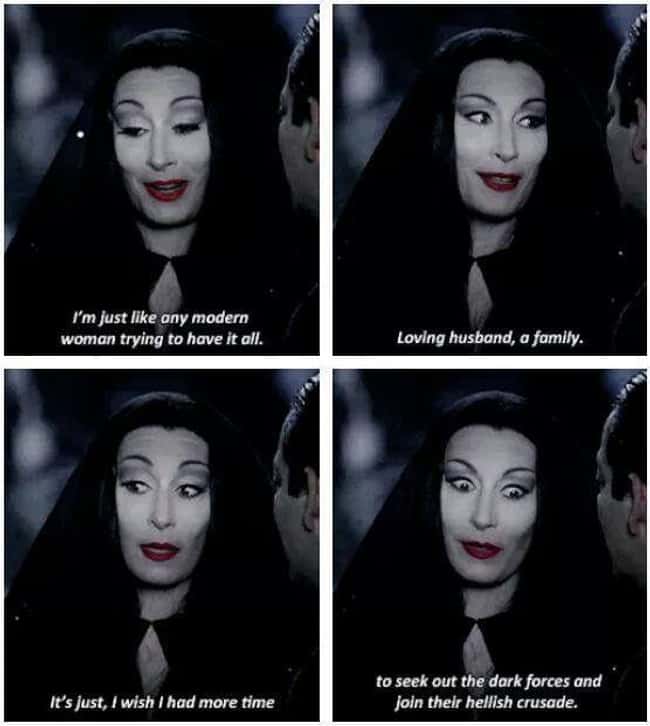 Morticia has always represented a strong woman on the screen and she can't be defined by one trait. She is supportive wide but also commands respect, can be intimidated, and is more than willing to work.
2. Wednesday Is A Role Model For Strong Individualism.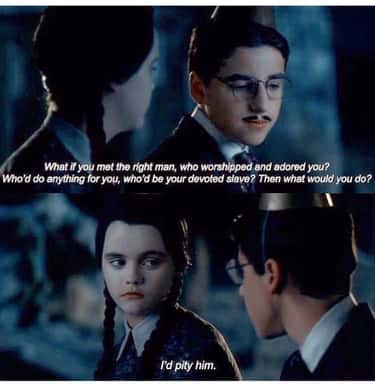 Wednesday is a hero for all those weird girls who were treated differently and never had any friends. She doesn't have any and neither does she want any. She is the most self-sufficient person who doesn't require validation from others.
3. Morticia and Gomez Are Couple Goals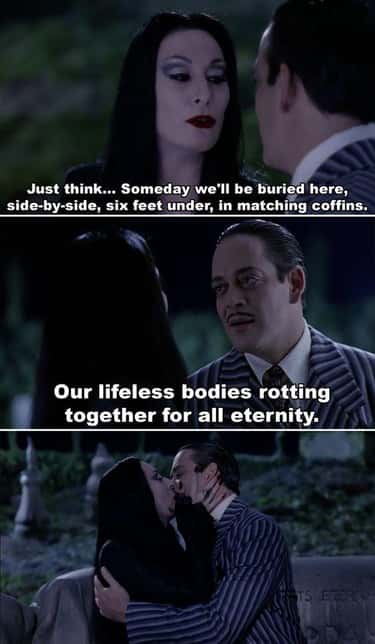 Their love is what all of us wish for and we aren't sure if something so pure and perfect can really exist. Even after decades of marriage and having two children, they just seem to be in love as teenagers. It's their harmonious marriage that makes a happy home and sets a great example for their kids.
4. BEST PARENTS EVER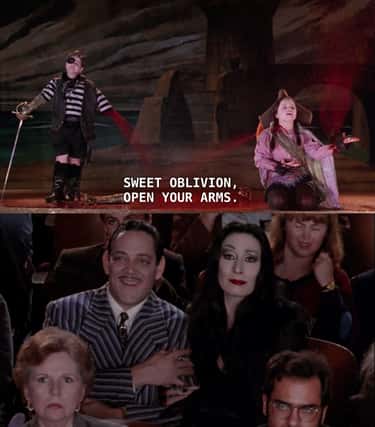 They are extremely supportive to their kids and also support each other in their parenting endeavors. They do not conform the roles where mother raises kids and father works. They work as a perfect team; play with their kids together and even attend their school events.
5. They Are Welcoming To Everyone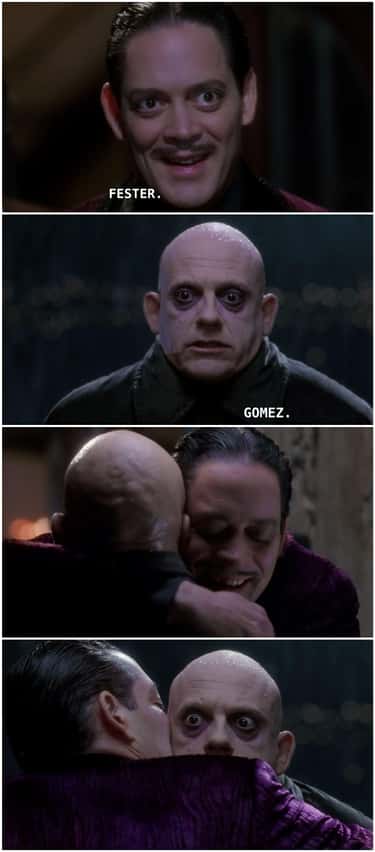 The Addams are very welcoming and inclusive. They also treat their butler Lurch and their helping hand Thing as they would any other family member. Despite of a former feud, Gomez brings Fester back with gusto and when Fester falls for Debbie, they welcome her too.
6. Their Credo Celebrates Family Strength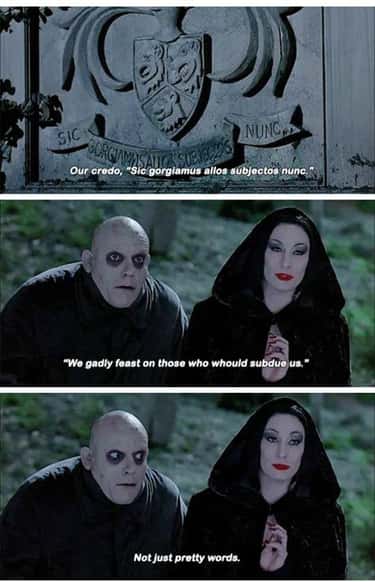 When Morticia reads the family credo in first movie, it seems a threat. But later the statues of their ancestors prove something extremely wholesome: How monumentally important family is to them.
They respect and remember all the members and even hold on to them tightly.
7. They Are Genuinely Compassionate Even To The Villains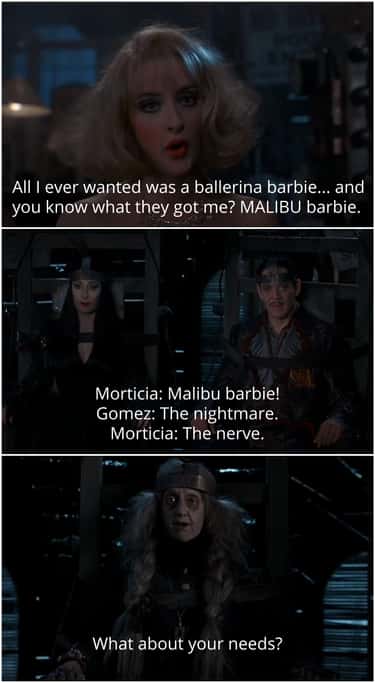 When Debbie had strapped the entire family to electrical chairs, they still listened to her so called struggles despite the fact that she had been treating them horrendously to this moment. They even tried their best to empathize her and give her all the attention she clearly needed.
Their compassion shines through other parts too; they give charity and are great at communication.
8. The Cutest Crush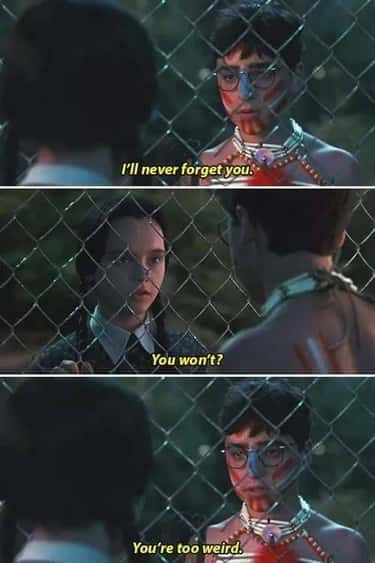 The two outcasts find each other. Joel; an introverted bookwork doesn't belong at Camp Chippewa any more than she does. Their bonding is brief and impermanent but still adorable.
And he was Wednesday's first kiss!
This comfortingly shows that weirdos are never alone and will find each other even in the least expected places.