Looking back at different tv shows, we found some bittersweet, smile-through-the-tear moments. Here are a few such TV moments that will leave you teary-eyed.
Warning: Spoilers ahead! Also, some moments contain topics of suicide.
The Good Place: When Jason decides to go through the door first
The moment Jason finishes playing Madden, the audience knew it was time for him to walk through the door. The final conversation between Jason and Janet will tear you up as you will remember every single moment from the show.
This Is Us: When Beth gets William's postcard
When William dies on the show, we all are sad because Randall lost his biological father. However, the tear-jerking moment comes when Beth gets his postcard saying "The daughter I never had". This scene is truly emotional.
The Magicians: When Quentin watches his funeral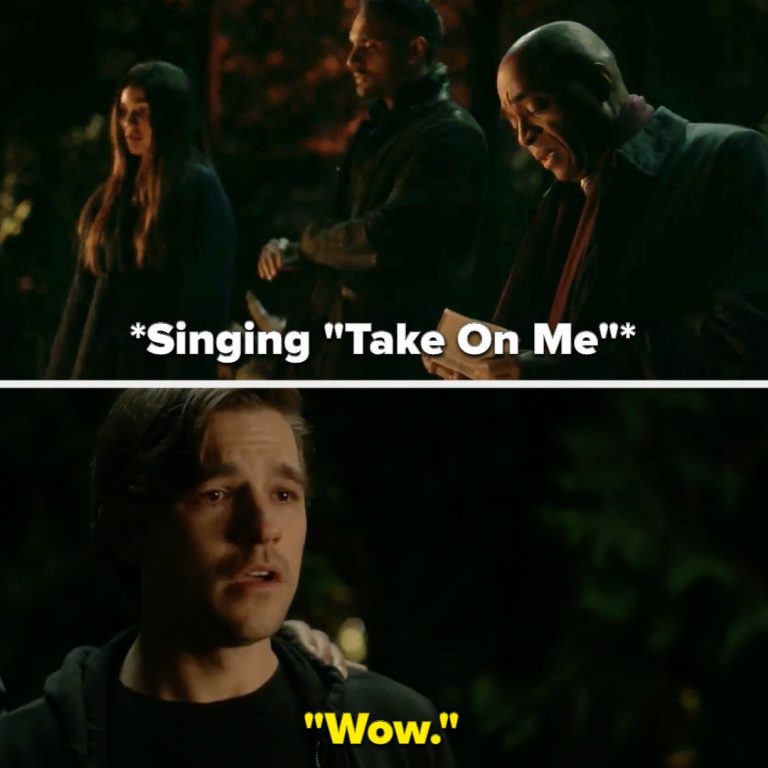 Quentin suffered from depression for his whole life that leads him to take his own life. However, when Penny-40 takes him to see his funeral, he finds his friends paying an emotional tribute. He realizes that his suicide was a sacrifice that allowed him to move on. His friends also sing "Take on Me". This song is forever is associated with this scene.
The Queen's Gambit: When Beth returns to the orphanage to find Mr. Shaibel's collection of newspaper clippings about her.
After achieving so much in her life, Beth goes back to the orphanage when she finds Mr.Shaibel is dead. She finds all newspaper clippings and news about her success in his chambers. She just broke down in the car realizing that he was so proud of her.
Doctor Who: When Vincent Van Gogh finds that he becomes the most beloved artist after his death
This moment will tear you apart as Vincent finds that he has become such a famous and beloved artist in the future. When the Doctor and Amy bring him to the present-day Louvre, Vincent hears an art expert rave about legacy. He just breaks down.
Grey's Anatomy: When Garrett and Natasha get a wedding under the stars with the help from Meredith and other doctors
Garrett and Natasha were planning their wedding. However, she meets a freak accident at the hotel that leaves her in a coma. She wakes up and they decide to get married. Meredith reads the vows and they make it official. And after this moment, she peacefully passes away.
Fleabag: When Fleabag and the Priest confess their love for each other and go their separate ways
This scene needs no explanation. A lot of us have gone through such a situation. We all can feel their pain.
Never Have I Ever: When Devi thinks that she is late to spread her father's ashes
No matter how many times you watch the show, this last episode will make you cry.
Did we miss any such TV moments? Comment down below.