We are actually blessed to see so many different versions of BATMAN on the silver screen. Starting from the version of Adam West to the now "Ben Affleck" one.
But with so many versions come so many expectations. With Ben Affleck now carrying the mantle of Batman, the expectations from a solo Batman movie has never been higher. Affleck is not only a good actor but an astounding director and writer. If a solo Batman movie is up for production, here are 10 things we really want to see.
9. Never show the origin story again
Yes seriously please. With every Batman movie, comes the same introduction. Thomas and Martha Wayne being murdered in the alley by a burglar. It has seriously become some sort of joke now. Not only this, we all are aware of the hatred BvS received because of the "Martha" thing. So, should DCEU consider taking such a risk again?
Another option that could go for is take some stuff from "Batman: Year One." Something which would be completely new to the silver screen and would show an even more egoistic Bruce Wayne..
8. Introduce Tim Drake
The Frank Miller motivation for Batman in "BvS" is inevitable. And sinc because Warner Bros. just about formally verified the ruined Robin fit in the motion picture is Jason Todd, after that it's regarding time we reached see the 3rd Robin presented to film target markets. However, this is a movie cosmos where Mercy Graves obtains exploded for no factor, as well as Jimmy Olsen obtained fired in the rear of the head. You understand, since we're rather certain Zack Snyder's notes for "BvS" simply stated, "EXTREEEEEMMMEEEE!!!" for like 60 web pages up until somebody informed him he needed to insert a method to establish the Justice League in the flick prior to leaping over to that DC Films franchise business. So, Dick Grayson can be dead, is just what we're claiming.
In any case, past the last period of "Batman: The Animated Series" as well as "Young Justice," it's seldom that Tim Drake has actually had an opportunity to shine in various other types of media. The chances excel the typical theatergoer still believes Dick Grayson is Robin and also has no suggestion that there's resembled, 80 of them during Batman's life in the comics. (No, that's not the real variety of Robins. Maybe way larger compared to that.) Providing Batman motion picture followers Tim Drake provides something brand-new and also luring to sink their teeth right into, as well as words "brand-new" and also "amazing," are required for any type of brand-new solo Batman movie to be effective. Particularly because, there's been a lot of them in current memory currently, that it's getting more challenging and also more difficult to provide the target market something they have not seen prior to. And also with all the complication over Tim Drake's backstory because the New 52 started, it could be great to provide the personality his clear-cut due in at the very least one world.
7. We want the real Gotham Police
Other Than for Commissioner Gordon, the GCPD in all of the previous "Batman" movies have actually done not have the character and character from struck comics like "Gotham Central" as well as "Batman: The Animated Series." Sure we have Harvey Bullock on "Gotham" and, strangely quickly Renee Montoya on the program, however filmgoers have actually never ever seen the Gotham City Cops Department and its citizens as more than non reusable toys for the bad guys to eliminate.
Batman is just as great as his supporting cast. Case in point is that individuals can rattle off the names off of a lot of Batman bad guys prior to they can even inform you something about Plastic Man. You understand why? They're remarkable. The bad guys are half the enjoyable of any provided Batman comic. We'll circle back to the bad guys later on, however it's about time Detective Bullock and Montoya, in addition to numerous others, lastly appeared on the cinema and played more than a one-note function in the story of Batman.
A negative, loud-mouthed Harvey Bullock, instead of the cozy and friendly, albeit a little uneven Bullock on "Gotham," would make an exceptional foil to Commissioner Gordon and his anxious welcome of Batman's war on criminal activity. Bullock might be the voice of the polices who oppose Batman and provide the audience a severely required viewpoint to include some realism and range to the world of Gotham City. Unlike at the end of "Ghostbusters," where the city is illuminated to thank the group for conserving them from the ghosts, not everybody in Gotham City is delighted about Batman and his war on criminal offense, and they're not always wrongdoers. That's a remarkable story to check out that hasn't been seen in a Batman movie.
6. Wonder Woman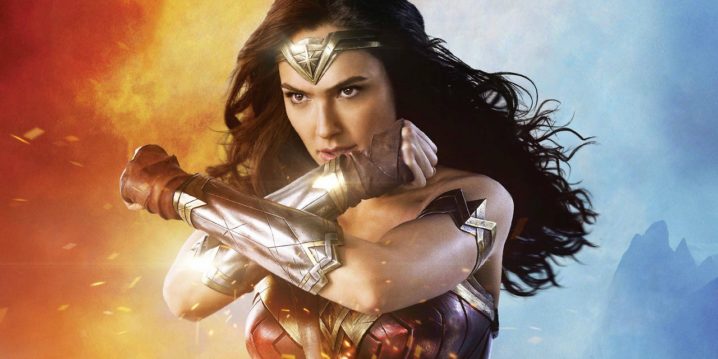 We all would agree that the chemistry between Wonder Woman and Batman always fascinated us. Not only in the comics or in the animated series, but also in Justice League. But its time that Wonder Woman show up in a solo Batman movie. In BvS, they kind of actually paired her with Superman. Thank God, we got Justice League where we saw the fun romantic tension between Diana Prince and Bruce Wayne..
Yes, we do had Catwoman and Batgirl on the silver screen but considering that Diana and Bruce Wayne exist in the same universe, we definitely want to see a cross over.
5. The entire Bat Family.
Well Batman hasn't had a proper sidekick on the silver screen yet. Though The Dark Knight Rises introduced Robin, but he was not the side kick. He had a different style of working with little or no collaboration with Batman. Not only this, similar case was with Catwoman.
Batman is at his best when he is a leader. Batman brings out the best in him, when he acts like an arrogant father figure who is actually leading the entire Bat family. A part of it was seen in JL last year. But we really want to see the entire Bat Family come on the silver screen in a next Bat movie. Well, I guess we have to wait longer.
4. Less Frank Miller, More Adam West
The good news is, in the last few years individuals who required any reference of Adam West and Batman '66 be buried have actually disappeared into the ether. Offered how dark "BvS" was, and the (relatively) lighter tone of the brand-new "Justice League" trailer, we believe forming Ben Affleck's older Batman more towards Adam West and less like Christian Bale can do a great deal of excellent.
Scowly, frowny face, seriously voiced Batman has actually been overdone. An older Batman aiming to redeem himself for being a negative and nasty bastard, not to point out attempted superhero murder? Fascinating. An older Batman who follows the lessons of Darwyn Cooke by recognizing he wishes to scare wrongdoers, not kids? That is an engaging motion picture character. And once again, not to seem like a damaged record here, however that Batman hasn't been seen on screen in over 50 years. It's time he returned.
Now, we're not stating this brand-new solo Batman movie must opt for camp. Exactly what we are stating is that there's a great deal of beauty and character that is lost from Batman in this continuous and bothersome effort to make him dark and gritty in the movies. Making him a bit of a square, or perhaps a scoutmaster in his relations with his colleagues can develop some comical stress that is frantically missing out on in the existing DC movie universe. If the "Justice League" trailer is any indicator, that's the variation of Batman we may be getting, and we cannot wait.
3. No more Joker.
Sorry to sound rude, but we have had enough of him. From Jack Nicholsan to Jared Leto, all the Batman movie have focussed just on one villain, the arch nemesis, Joker. But isn't it getting too much.
Gotham has got even deadlier villains like Enigma, Penguin, Captain Freeze etc. But why aren't they getting introduced. We are now getting sick of the same old villain and we are desperate to see some other villain for a change. Hope DCEU keeps this in mind.
2. Batman is the world's greatest detective. Show it on the screen please..
In Nolan's trilogy, we saw the crucial role of Lucius Fox. He was not only the "Gadget's man" but was also the BAT DETECTIVE on the screen. But does Batman actually need him?
You know how people say that Batman knows everything about his nemesis, his friends and foes. Because He is Batman. Nope, because he is the world's greatest detective . And that is the thing which has always been lacking from the movies. Although we saw a glimpse of it in The Dark Knight Rises and BvS, the silver screen is still unable to do justice to that quality of the Dark Knight..
1. Pay Tribute to the astounding 100 years of Batman
Lastly, Batman is going to outlast us. You understand it. We understand it. For a great deal of us reading this, we're going to live to see Batman turn 100 rapidly in our life time. However amusing enough, Batman's history is seldom on display screen in the Batman movies. There may be an odd recommendation here or there, however they are scarce. We have not seen little nods like a dirty red phone in the bat cavern. Or a huge cent. Or his old outfits. Or perhaps a keepsake from that uncomfortable very first year when he was the Bat-Man and Bob Kane was hectic convincing everybody Bill Finger and his other ghost authors and ghost artists didn't exist.
Exactly what we would enjoy to see in future Batman movies more than anything is an event of the character's history. A shout out to Neal Adams by calling a goon or mayor after him. A saucy referral to the huge mechanical dinosaur that sat lonesome and unloved in the background of many Batman experiences. In fact, anything that can be positioned in the movie for the eagle-eyed audiences, and for individuals like your moms and dads who matured with the '60s "Batman" series, would be great.
Not just since it's a method for those theatergoers to settle into this umpteenth addition to the Batman movie franchise, however since it's a great method to acknowledge Batman's long and storied history. It's the type of history we can all take pride in to have actually contributed in by seeing these motion pictures. And hello, if The CW reveals can do it effectively, there's no factor the movies cannot do the very same.
So there was list of expectations from a Ben Affleck's Solo Batman Movie. Lets hope it comes true.