This isn't the first time superheroes wore inaccurate costumes, irrespective of how they were initially demonstrated in the comics. The way they show them in series and movies is totally different from how we initially saw them.
This is the 9 times superheroes wore inaccurate costumes.
1.Catwoman's inaccurate costume
First of all, we don't want to brag or shame Halle berry's Catwoman for showing off her skin, but this is way too contrasting from the original Catwoman costume. In the original version, Catwoman flaunted her sensual costume, completely covered from head to toe, unlike 2004's Catwoman version. Anyway, we loved both of these versions. However, they were completely contrasting. Unfortunately, 2004's Catwoman was not much loved by the fans compared to Dark Knight Rises's Catwoman. The costume of the Catwoman is accurately perfect in Dark Knight Rises.
2.Falcon's over-covered suit
In the comic version of Falcon's character, his body was more exposed as compared to his live-action version. He had a very sexy costume with an over-exposed torso. Unlike Falcon's character in the Marvel movie Captain America: Winter Soldier, everyone's costume was accurate, as of their original version, including Bucky Barnes and Steve Rogers. No doubt Marvel Cinematic Universe delivers movies of perfection, but this is where they went wrong.
3.Where's the cape of Drax
In the live-action movie of guardians of the galaxy, some of the guardians look completely unrecognizable, including Gamora, Nebula, and Drax The Destroyer. We could see Drax roaming around with his chest being completely naked, which is too contrasting to the original comic version. In the comic version, he was covered and had a purple cape on his back. Another character like Nebula was somewhat unrecognizable. She initially had some hair, and Gamora looked completely different from her comic version.
4.Replacement of Fantastic Four's bright blue costumes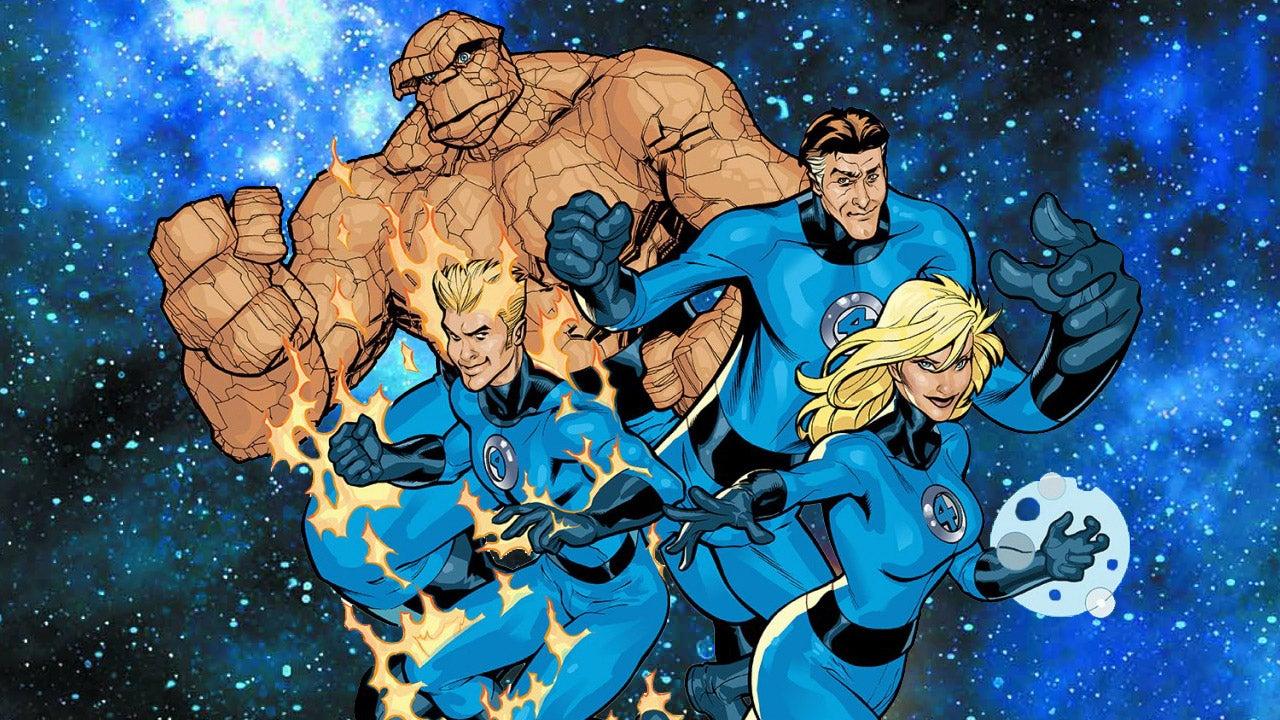 We don't see fantastic four's bright blue costumes anymore. We all know there's always a modification in the comic character in superhero movie industries, but sometimes it goes out of its limits. The Thing at least wore tights or pants in the comic version, but it walked naked everywhere in the live-action. 2015's Fantastic Four might have rocked the cinemas, but it couldn't beat the mid-2000's Fantastic Four where every character's costume was on spot.
5.Deadpool's black and red suit is replaced with basic clothing
Obviously, Wolverine is everyone's favorite, but the makers couldn't get it on the point based on costumes. The movie version of this character is nowhere close to the comic counterparts. Wolverine had big ears and yellow spandex in the comic version, which was completely removed in the movie version. Similarly, wolverine other character's counterparts were also inaccurate. For example, his rival Sabretooth had huge long hair which is replaced with a buzzcut. Deadpool's iconic red and black suit has been replaced with a basic red shirt and black pants and gambit wore a hat instead of his signature mask.
6.Constantine looks so unrecognizable
2004's Constantine starring Keanu Reeves completely ditches Constantine's original iconic look. Originally Constantine had blond hair locks and a beige jacket. Similarly, Gabriel is transformed into a woman in this movie, whereas Gabriel was a brunette man in the comic version. Likewise, the original young and blonde Lucifer Morningstar's look is replaced by the Brunette, half-bad Peter Stormare's version of Lucifer.
7.Inaccurate look of green goblin in Amazing Spiderman
Harry Osborn's Green Goblin look merely depicts the original comic version of green goblin in 2014's film Amazing Spiderman 2. In this movie Harry had a genetic disease inherited in him through his father and forefathers, to overcome it he accidentally transforms himself into Green Goblin, however. this counterpart looked nowhere near the original one. Unlike Goblin our Amazing Spidey looked exactly accurate as of the comic version.
8.El Diablo's tattoos replaced his skull mask
Although the suicide squad was a great hit for the DC franchise. yet they couldn't satisfy fans based on costume accuracy. First. of all, we didn't see Harley Quinn in her iconic red and black costume except for the one scene with the joker and the other time when she received back her trunk filled with accessories, clothes, and weapons. Killer crocks looked unrecognizable, and el diablo's skull mask was replaced with face tattoos. DC still managed to make it a big hit after all these flaws in the movie.
9. Where are Mystiques clothes?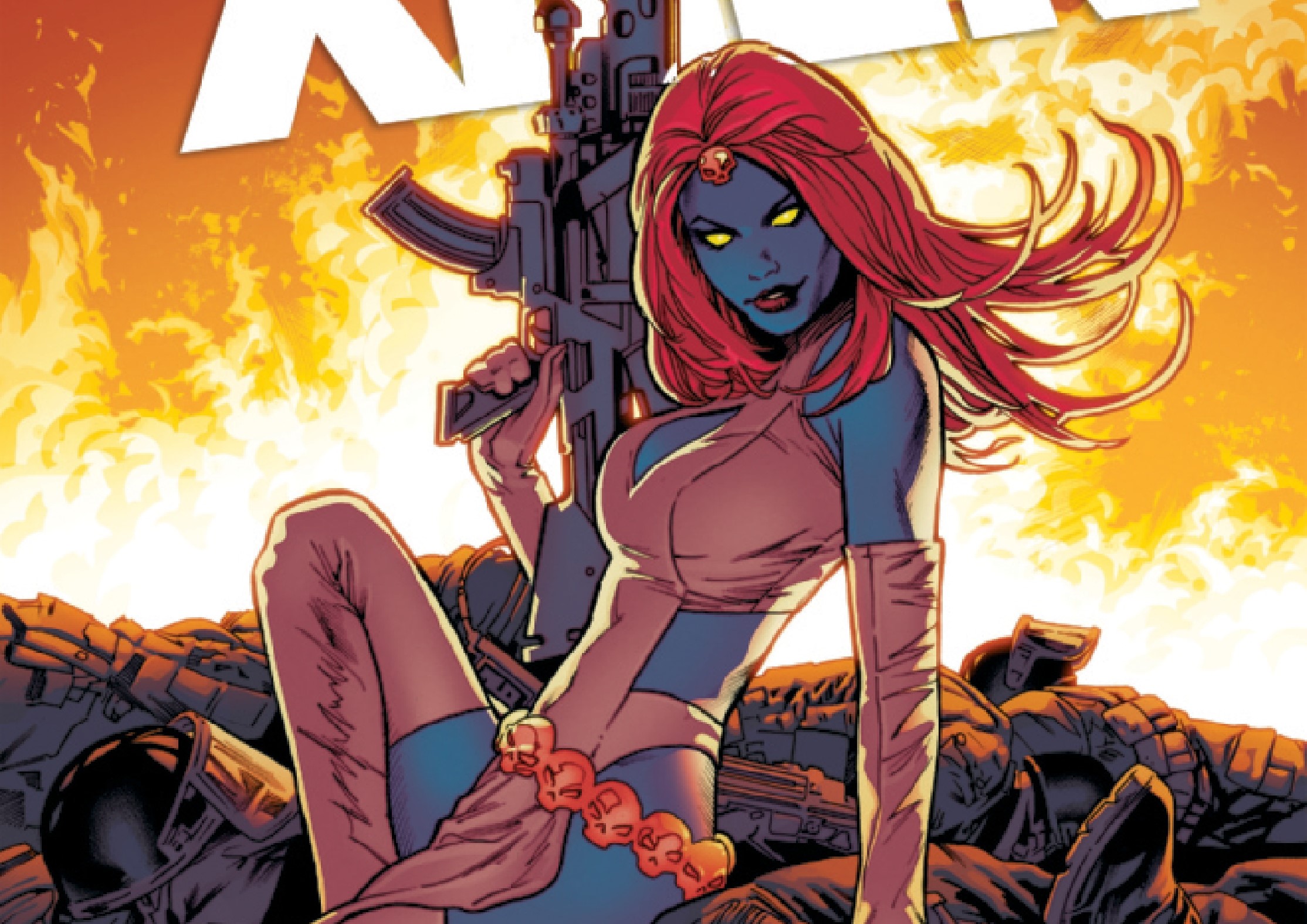 In the X-men franchise's sequel, we didn't see Mystique in her usual leather and white garb. seems like they missed out on her clothes, that's why she had to walk around naked everywhere, while Xavier was gifted with some hair. This isn't the first time X-Men Franchise stood for costume inaccuracy after Wolverine, Gambit, Deadpool, sabretooth, and X-Men Crew. Yet they made an iconic character out of our favorite comic character after all the costume inaccuracy.
What do you think stood more inaccurate on the criteria of costume?