In the recent controversy surrounding the leaked documents of the defamation trial, Jessica Kraus is one of the significant journalists. She brought out the dark secrets that were never brought up in court. The documents revealed the parties that Amber Heard had with Elon Musk. These parties were completely out of the ordinary as they would involve multiple questionable activities. Some of these activities would be reeling in other young struggling actresses to work as escorts. 
Jessica Kraus definitely put herself on the map of the actress's PR team after describing her s*x parties in detail. This resulted in the journalist receiving multiple threatening messages. Some e-mails would even mention her family. After her work gained traction, one anonymous e-mail warned about Kat Tenbarge of NBC News making a "hit piece" in an attempt to slander her in print.
Jessica Kraus is allegedly being targeted by Kat Tenbarge
The Johnny Depp defamation case and the campaign to make Amber Heard "look innocent" are both discussed in a leaked email apologizing for threatening Jessica Kraus. Jessica Kraus shared a stolen email that contained this information. The email begins by apologizing to the news reporter for the prior "threatening note" that was distributed. Jessica Kraus was warned not to reveal any information regarding Amber Heard's alleged parties in the note described above.
"The unsealed doc was seen as a massive opportunity to shift the scale, even going so far as misrepresenting the facts. [Kat] Tenbarge from NBC News is part of that effort. She plans to target you this month with a hitpiece about your lies."
The leaked e-mail stated the above in an attempt to warn the journalist. Jessica Kraus immediately took action by addressing the rumor on her Instagram stories by stating that she would link her name to every threat she receives and apologizes in advance if the rumor turns out to be faulty.
Also Read: 'Single-use plastics….I'm tired of these': Jason Momoa Proves He's a Million Times Better Than Aquaman Co-star Amber Heard, Shaves His Trademark Long Hair to Save the Oceans
Kat Tenbarge says that the trial is not about Amber Heard or Johnny Depp anymore
The reporter for NBC News turned the whole trial around after a thread of tweets addressing Jessica Kraus's approach to the rumor. The reporter added in a mix of truth about how the defamation trial between Amber Heard and Johnny Depp has evolved into so much more in the media. The fact of the matter is that the case now represents an example for male abuse victims. However, the reporter portrayed the message as "This is about new media being so terrified of actual journalists digging into their shadiness that they resort to threats in front of a million+ people to intimidate us."
The reporter is not wrong about the trial being transformed into something more than just two celebrities duking it out in a legal battle. However, her spin on how it has evolved seems to be heavily biased towards making herself a victim.
Also Read: Amber Heard's Alleged Ex Cara Delevingne Spotted Leaving Her Shoes, Walking On Socks On Airport Tarmac After Being Made To Deboard Plane For Arriving 2 Hours Late
Twitter roasts the journalist for being pro-Amber Heard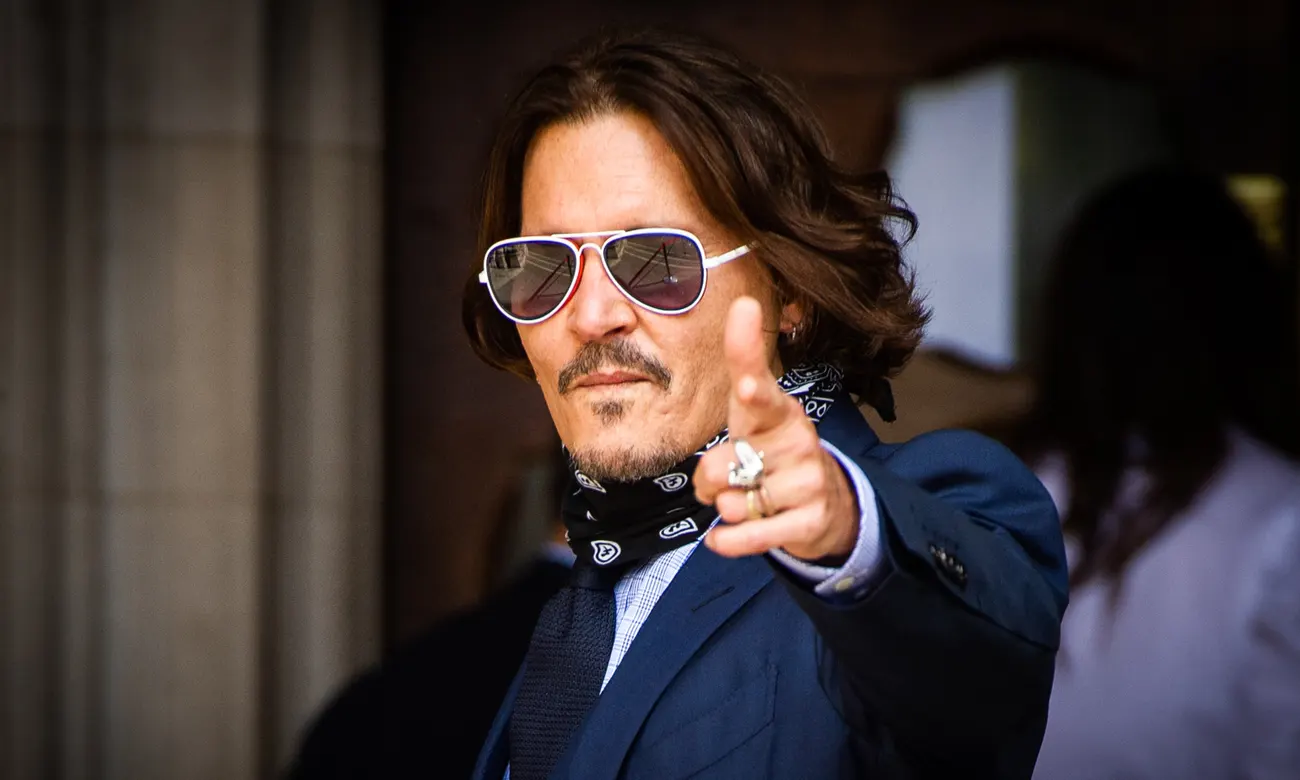 After a Twitter user called out Kat Tenbarge for being a click-baiter, a series of messages in regard to the reporter attempting to deflect her accusations has led to quite an entertaining roast session on the platform. Some tweets even go as far as to call the reporter "a glorified blogger".
Well her behaviour shows this out of Touch with the real world, just publishing what makes bigger engagements with ppl.
Tactics of the mainstream media.

— Ian the truck driver (@Ian63smart) September 7, 2022
Keep telling that "dubious reporter" this fact for some time now but she just ignores me. 🤷🏻‍♀️

— Simply Divine🏴‍☠️☠️🏴‍☠️☠️🏴‍☠️ (@dono_give_a_xx) September 7, 2022
In my eyes Kat is a glorified blogger but that's just my silly little opinion

— Elisa Day 💀 (@ElisaDayJ4J) September 7, 2022
Kat, if you were to STAND UP FOR TRUTH your following would triple, your lost Integrity… aligned with Truth, you can regain the Respect you once had as a Journalist.
Stand up KAT
Tweet #MenToo and watch h US RALLY AROUND YOU AND SOUND THE TRUMPETS!

Enough Is Enough Kat

— QuantumThugLife (@AscensionWars) September 8, 2022
I have no idea who this person is, but a "journalist" should know the proper use of a reflexive pronoun… pic.twitter.com/bYFSe3m25i

— robopiper 🇺🇲 (@TBD_2022) September 7, 2022
Needless to mention that Jessica Reed Kraus is an amazing journalist who called out Amber Heard for her questionable actions. Even after facing threatening notes from anonymous sources. As far as Kat Tenbarge goes, the reporter has a lot of questions that need to be answered. One of them is how did her name come up in the journalist's e-mails regarding threatening messages.
Also Read: 'Amber Heard's baby keeps changing sizes': Internet Convinced Heard's Daughter Oonagh Paige is Fake After Aquaman Actress Called Out for Carrying Different Baby in Each Pic
Source: Twitter