We believed this month Marvel's Phase 3 came to an end with Avengers: Endgame all set to release on 26th April.
Has MCU stage three really come to an end?
Now it's been verified that the forthcoming Avengers: Endgame is not the conclusion of Marvel's Phase 3 and this honor falls instead to Spiderman: Far From Home, fans have theorized just whenever the sequel to Homecoming will shoot.
The movie will visit Peter Parker (Tom Holland) move on a trip around Europe with his buddies – like love interest MJ (Zendaya) – until he's drafted in by MCU veteran Nick Fury (Samuel L. Jackson) to group up with Mysterio (Jake Gyllenhaal) to shoot the danger of the Elementals.
Nowa supposed leaker online – since reported through Reddit – have shown apparent plot leaks about Spiderman: Far From Home, including a massive show in relation to Fury as well as the authentic job of Mysterio in the event.
PS- Spiderman: Far From Home Spoilers ahead
Spoilers from Spiderman: Far from Home
Also Read: Far From Home: 4 Theories We Hope Come True (And 3 THAT ARE CONFIRMED)
The consumer reports the flow on Reddit by starting with all the detail which Spider-Man Far From Home "does occur after the endgame just like a day after."
The apparent leak shows that while Mysterio starts as an ally, he keeps to his comic book villainy, "betrays" Peter and shows that he "is/was a villain which made the elements, not for fame but also for cash".
The Elementals are marketed as the film's threat, but it looks like Mysterio is behind everything.
They say that "Peter gets suspicious and informs Fury about Mysterio acting odd" and "Fury finds out Peter was right shortly after doubting him thinking he was being paranoid."
This culminates in Mysterio being "fired" and that he "wants revenge on Peter. He attempts to get Vulture but says he is done with all the life that is criminal and does not desire jail time. Scorpion is observed overhearing and informs Mysterio he desires the same thing."
Fans will recall that Scorpion/Mac Gargan appeared with Michael Keaton as Vulture in Homecoming in arenas.
The set apparently go to"assault Peter while he is on a date together with MJ in a carnival", but "Fury informs him that he will manage it and to not do anything else such as Stark informs him Homecoming about Vulture."
Peter appears to comply with that and"spends time with MJ and does not be worried about it and sort of pushes on being spider guy."
Occasions do not work out, needless to say, as"once more Peter is assaulted and he matches up to combat Mysterio and Scorpio", meanwhile, "MJ remains at the struggle searching for Peter while Peter is fighting Scorpio."
It's here that a plot twist happens, as stated by the leader.
"While Mysterio is fighting Peter Scorpion attempts to shoot MJ Hostage and MJ struggles back (plot twist ) she is in a position to back off him and afterward she gets off she uses defense to watch and calls Fury daddy and tells him to get here."
Is MJ the daughter of Fury?!
The supposed leader describes: "Yes MJ is Fury's daughter. Makes sense re seeing HC since she did sort of stalk Peter and understand everything about him."
Peter saves the day but as always is in a sign of difficulty.
"Peter stops scorpion and Mysterio and have them Webbed up. Since they are being handcuffed by Shield representatives Scorpio informs them they'll return and he simply made a great deal more enemies which Peter does not know about."
Also Read: Detailed Look at Mysterio's Suit In Spider-Man: Far From Home Revealed
Post-credits teaser to follow along?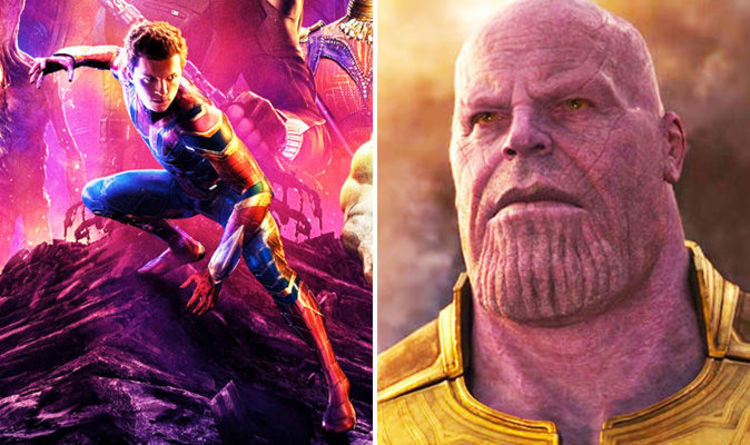 It might be believable fan fiction as always, take this with a pinch of salt.
Can the MCU make MJ Nick Fury's daughter? Notably after Liz (Laura Harrier) was disclosed as the girl of Vulture at Homecoming?
In any event, we have to wait for the summer!
You can find the official Spiderman: Far From Home trailer here: