A 50-year-old reality star puts us in our place with a story about her whirlwind mini-fling with Prince Harry, just when it seemed like we knew everything about the royal family. A whirlwind affair between Prince Harry and reality TV star Catherine Ommanney was alleged to have occurred between them back in May 2006. She opened up about her one-month-long relationship with him.
A divorcee who had a fling with Prince Harry had alleged that he gave her the "most intense kiss" she had ever experienced. The actress said that when the kiss took place, she was 34 years old and had two children, and Prince Harry was only 21 years old at the time. The Duke of Sussex's alleged ex-lover has said that she bet he will not mention her in his upcoming book, Spare.
Also Read: 'Story of this will continue to leak out': Meghan Markle, Prince Harry Reportedly Distancing Themselves from Netflix Documentary as It Doesn't Fit Their Narrative, Won't Show Them as 'Hard-working people'
A Brief Relationship Between Catherine Ommanney And Prince Harry
In all seriousness, The Real Housewives of D.C. star Catherine Ommanney claimed that the kiss she shared with Prince Harry left her speechless when he was only 21, and she was a divorcee and 34-year-old mother of two. The 50-year-old actress opened up about their relationship to The Sun on Sunday after learning that Prince Harry, 38, was writing about his ex-girlfriends in his new biography.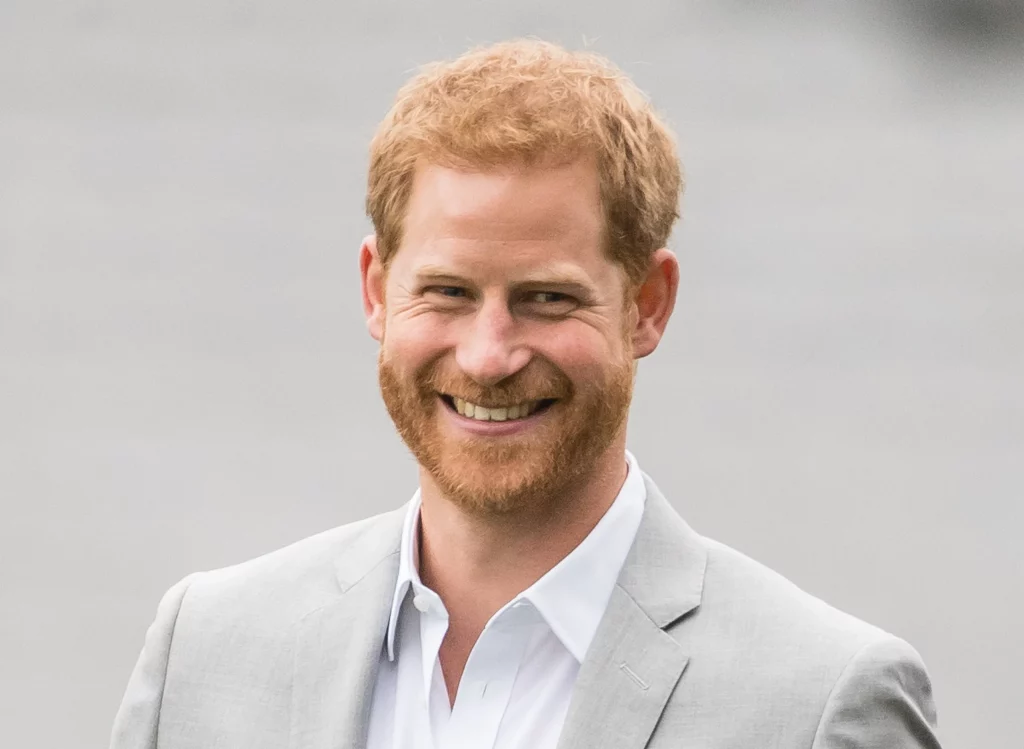 She said in the interview,
"I doubt I will be in Harry's book as a prince can't run off with a 34-year-old mother-of-two. It's just not the done thing."
There are numerous details at the beginning of the actress' story about their first meeting, including the 'passionate kiss' Prince Harry gave her. Catherine Ommanney, who had been divorced from her ex-husband Stephen for some time before meeting Harry, claims they started messing around before he kissed her.
In May 2006, Harry and the actress went out drinking together at the Art Bar in Chelsea and Eclipse in South Kensington before going to Harry's friend's Chelsea apartment.
She said,
"We went upstairs to the bathroom and started mucking about like teenagers, singing into toothbrushes like they were microphones."

"We got into the bath with our clothes on, and one of our friends took a photo on my phone. Harry and I went to the kitchen, and he made a great bacon sandwich."
Ommanney continued,
"We sat in the kitchen chatting for ages, and we both had the giggles. We started play fighting, and I think we were wrestling on and off for about 15 minutes when I told him I needed to go home."

"It was then that he lifted me by my waist off the floor and held me against the wall. He gave me the most incredible, passionate kiss I have ever had in my life. I was absolutely speechless."
According to the actress, Prince Harry insisted on returning her to the Battersea, London, home she occupied with her children, Ruby and Jade, who were six and eight years old at the time. As soon as the couple's relationship became public, the romance ended. Following two more dates, the prince changed his phone number, and Ommanney did not see him again until 2009, at a polo tournament in Barbados.
Also Read: 'All so they can create a narrative which suits their purpose': Meghan Markle Accused of Engineering the Lie That Royal Family is 'Institutionally racist' to Expand Her $60M Fortune
Catherine Ommanney: Who Is She?
Originally from London, England, Catherine Ashley Ommanney, 50, is a reality TV star and interior designer who has a net worth of $4 million. She is most famous for her role on the US Bravo reality series The Real Housewives of D.C. In the past few years, she has become a member of Washington, D.C.'s most exclusive social circles.
The show made her famous in 2010 after she moved to the states in 2008 to marry Charles Ommaney, her second husband. The couple split in 2010 and divorced shortly after that, despite their relationship appearing to work on screen. There are two children from her previous marriage.
As well as revealing her persona in the show, readers can find out more about Catherine Ommanney in her book Inbox Full, which recounts this single woman's racy escapades in London. After claiming her brief relationship with Prince Harry, the actress returned to the spotlight.
Also Read: "He keeps trying to talk to me, He's trying really hard": Meghan Markle's Friend Stopped Her From Dating a Celebrity Before Marrying Prince Harry Because of His Suspicious Past
Source: The Sun