Justyna Sosnowska is an extremely talented co-player and SFX makeup artist from Poland, also known as 'Sosenka. Turning herself into any character she desires. Whether from the Disney universe to the Star Wars universe, to the Harry Potter universe, a famous celeb or two, Sonsenka can be anyone she desires to become. Well, amusingly, this wonderful Lady started to take complete interest in this cosplaying for about the past three years and has managed to master this art in a brief period. Where it takes at least quite a long for others to master this art of cosplaying. Justyna, on the other hand, has mastered it in the nick of time. So this cosplayer has about 300k followers on her social media handle who are always amazed by her and are eager to look at what memorable character Sosenka will dress up as next time. It's said about Sosenka that she is a self-taught cosplayer who can literally turn herself into anyone. How far do you think that this is true?
As far as we at Animated Times known, well, Sosenka has a Landscape Architecture degree and got her interest in the SFX makeup back in 2014, which was just a hobby for her back then. Which briskly evolved into a much more significant part, as she fell in love with this makeup thing. Sosnowska believed that she learned a lot in her way through the journey, for example, mapping the images of the characters to various technical methods and building up certain personality traits such as patience, precision, and succession in pursuit of the goal she wanted to achieve. This eventually led her to try playing cosplay, and in this area, she realized her actual development. Starting from effortless, yet perfectly executed 30-minute cosplay challenges to diligently, and tangled full-body costumes. Sosenka isn't afraid of trying new things while portraying an extensive exhibition of characters. Aren't you curious? If your answer is yes, then scroll down to see how fantastic Sosenka's transformations have been of creatures we fans never imagined could be recreated in real life.
1. Tyrion Lannister, Game of Thrones: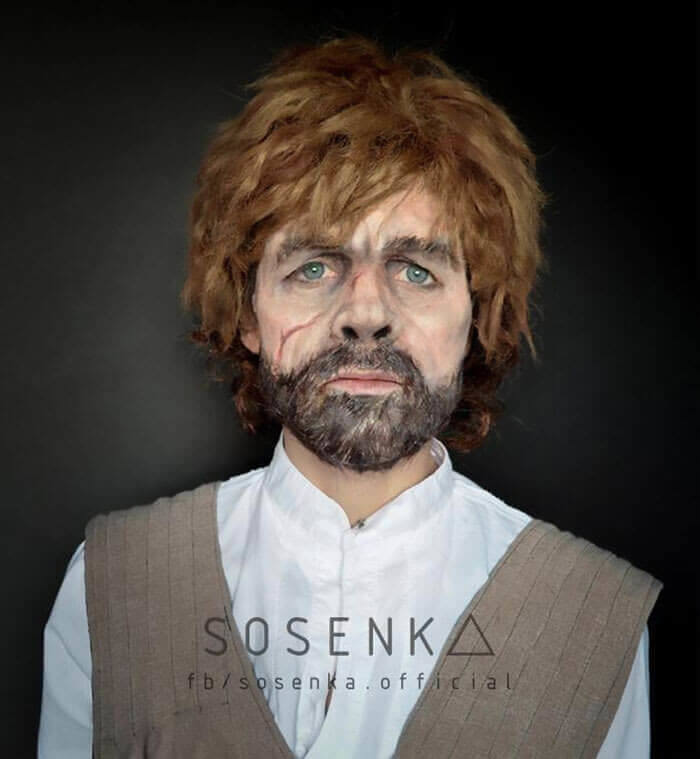 2. Jafar, Aladdin: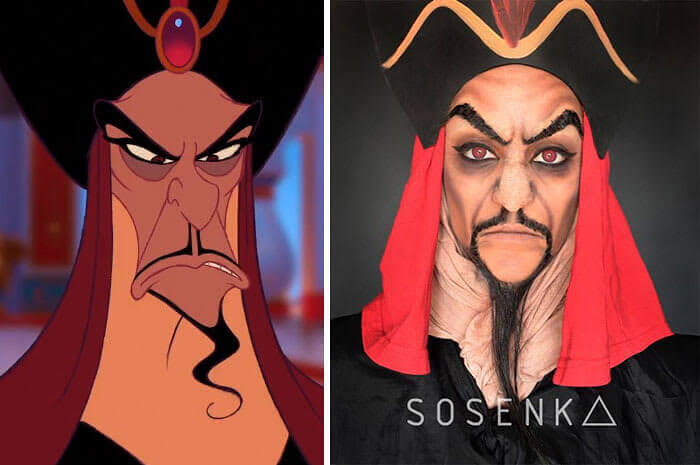 3. Maleficent: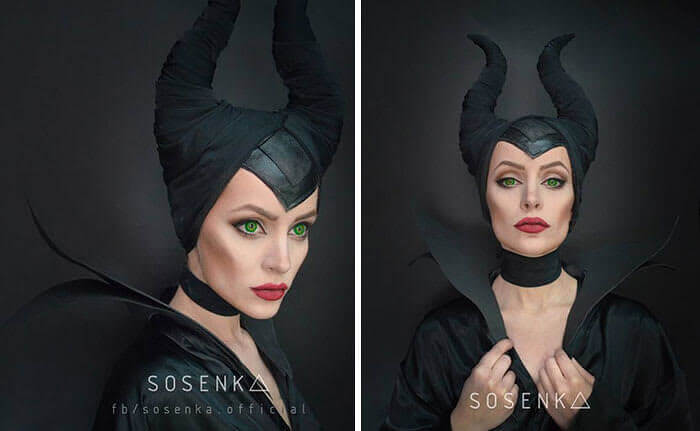 4. Na'vi, Avatar: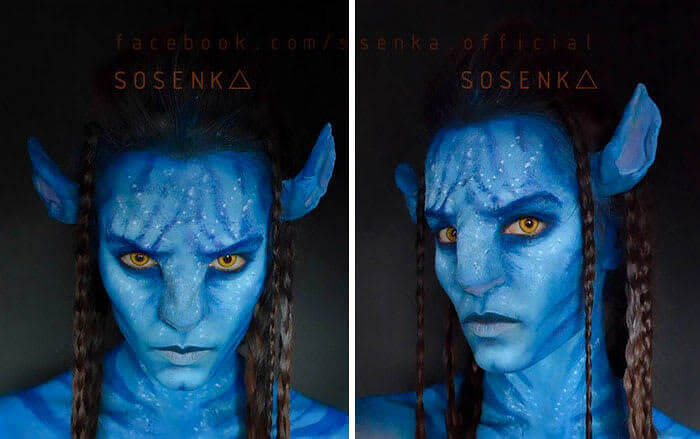 5. Hades, Hercules: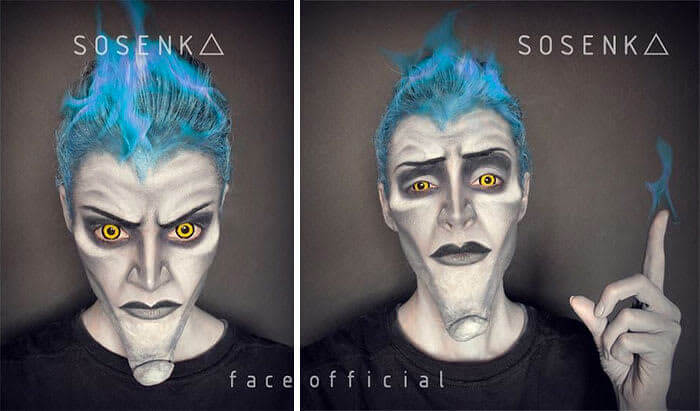 6. Michael Jackson: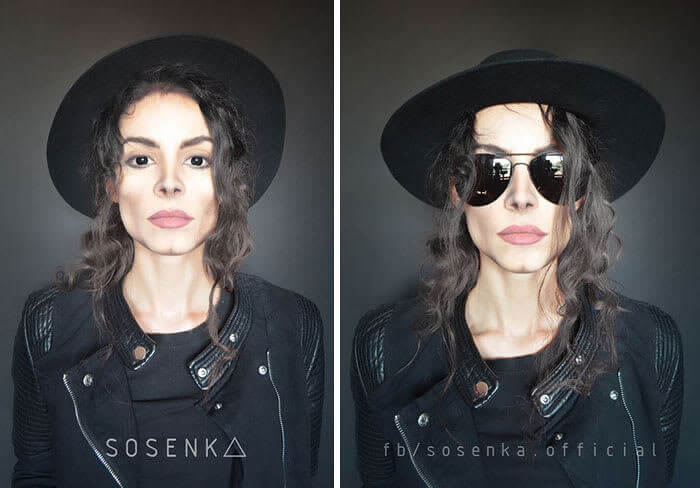 7. Elsa, Frozen: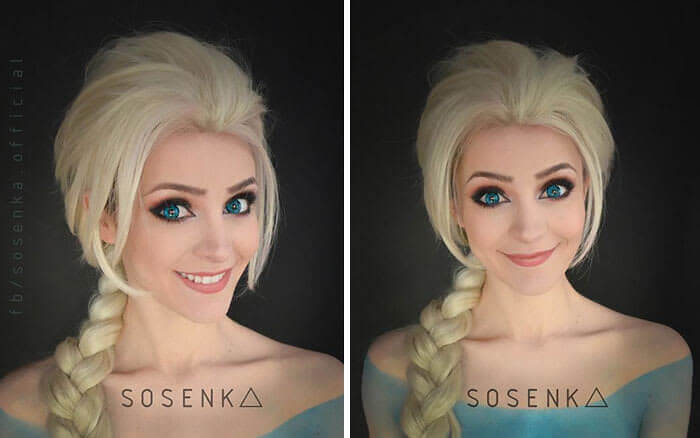 8. Jack Sparrow, Pirates Of The Caribbean: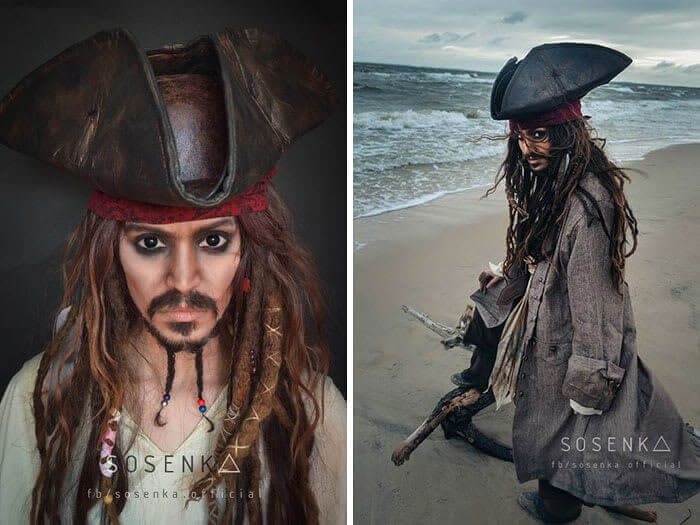 9. Daenerys Targaryen, Game of Thrones: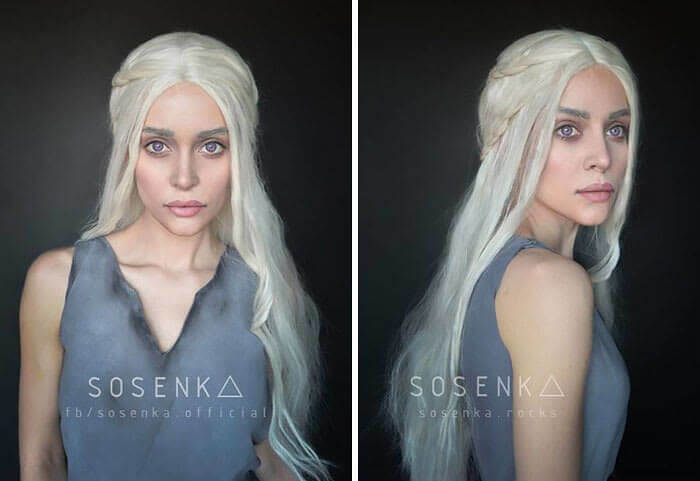 10. Severus Snape, Harry Potter: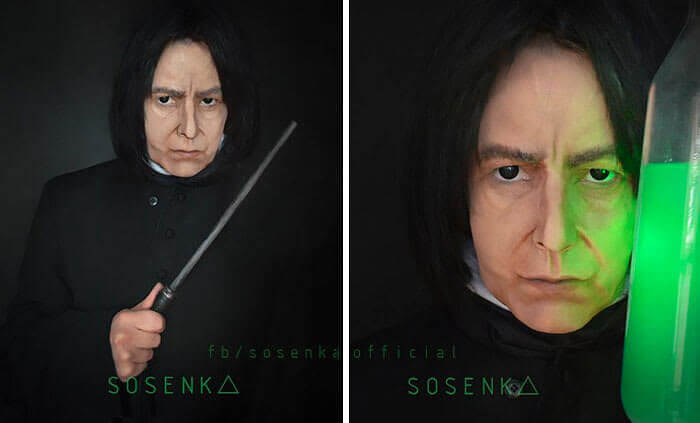 11. Cruella De Vil, 101 Dalmatians: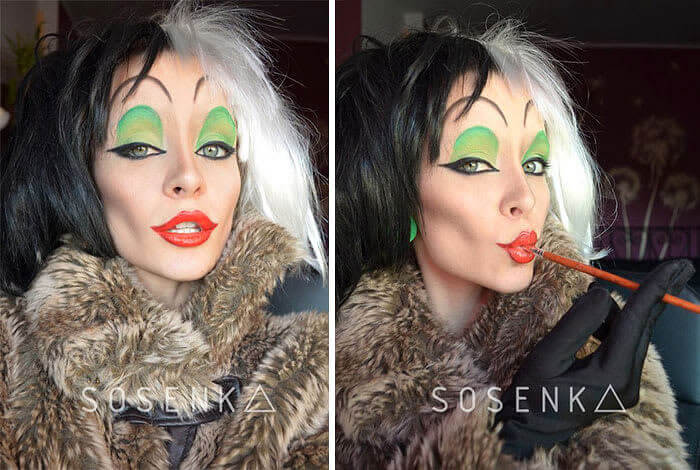 12. Scar, The Lion King: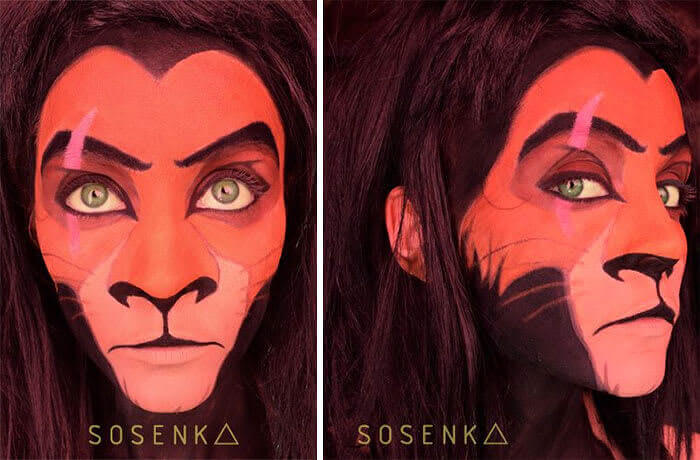 13. Lara Croft, Tomb Raider: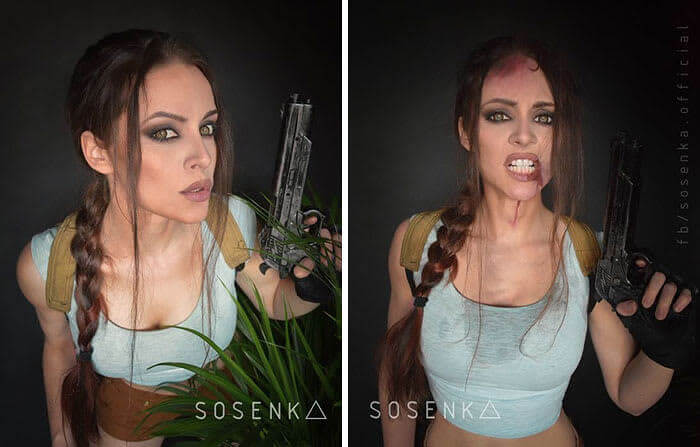 14. Ariel, The Little Mermaid: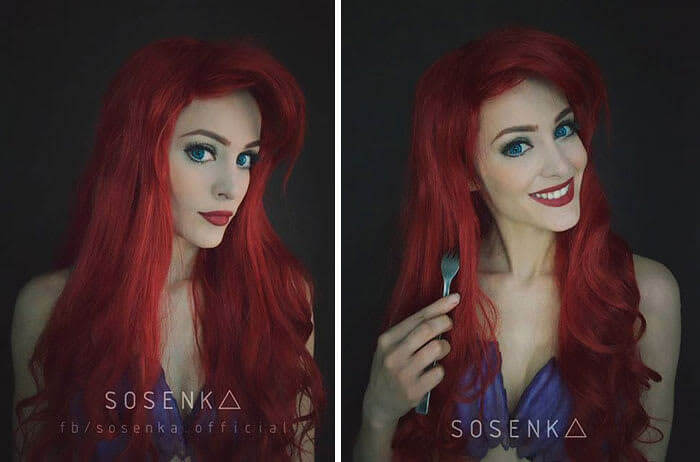 15. E.T's Makeup: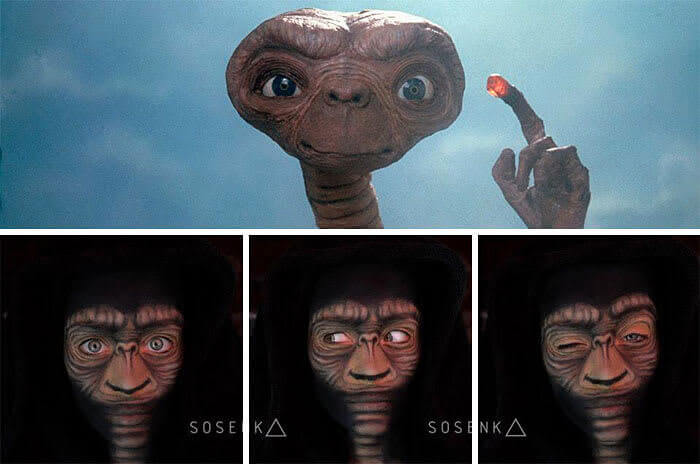 16. The White Queen, Alice in Wonderland: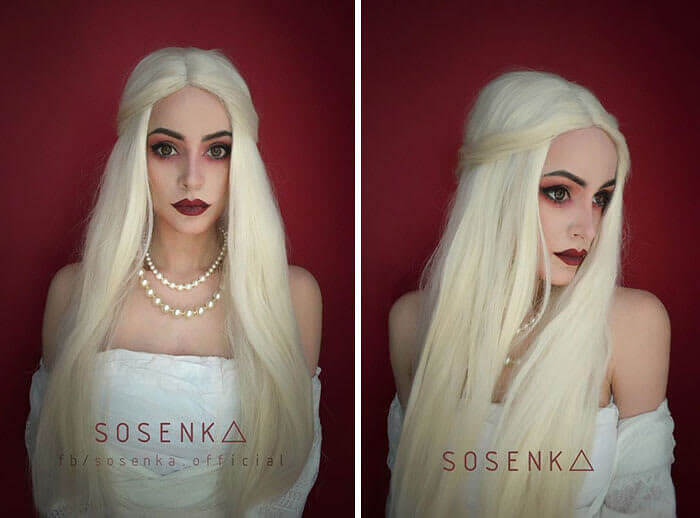 17. Night King, Game of Thrones: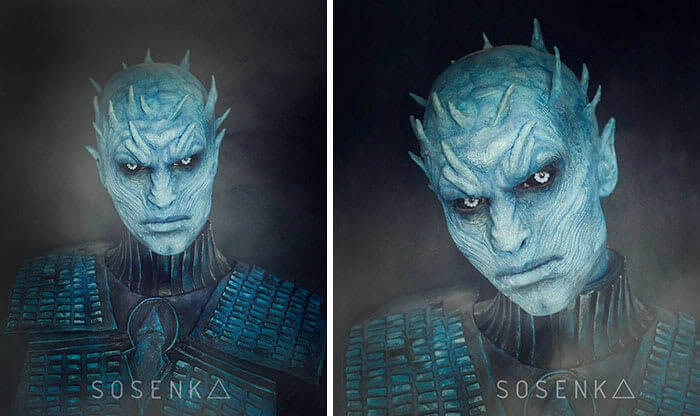 18. The Mad Hatter, Alice In Wonderland: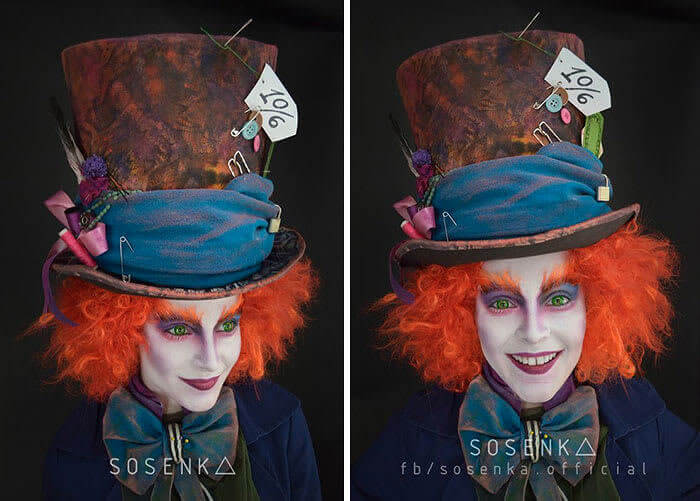 19. Mystique, X-Men: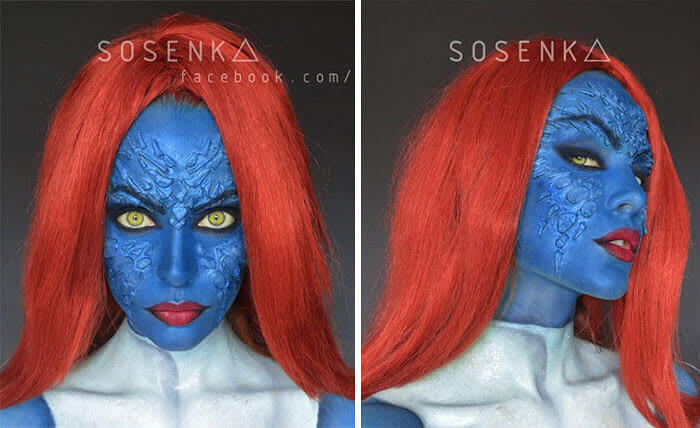 20. Joker, Suicide Squad: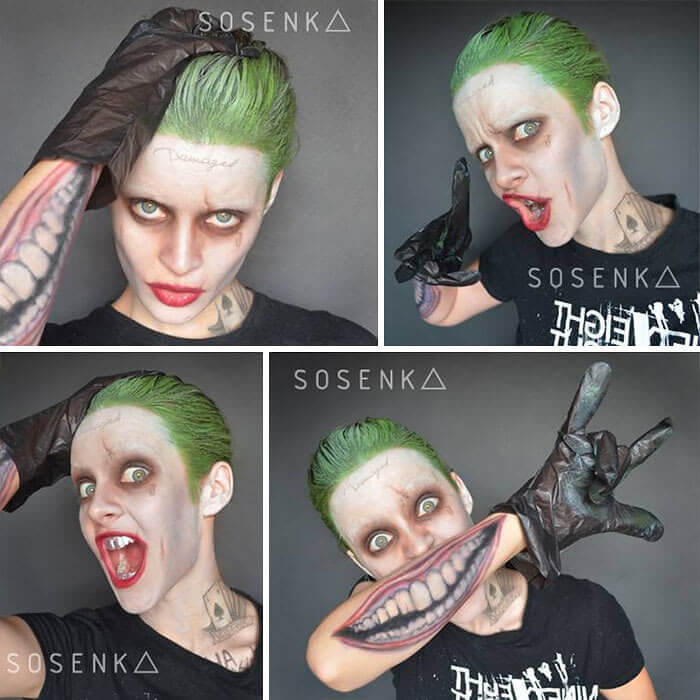 21. Lady Scorpion, Mortal Kombat: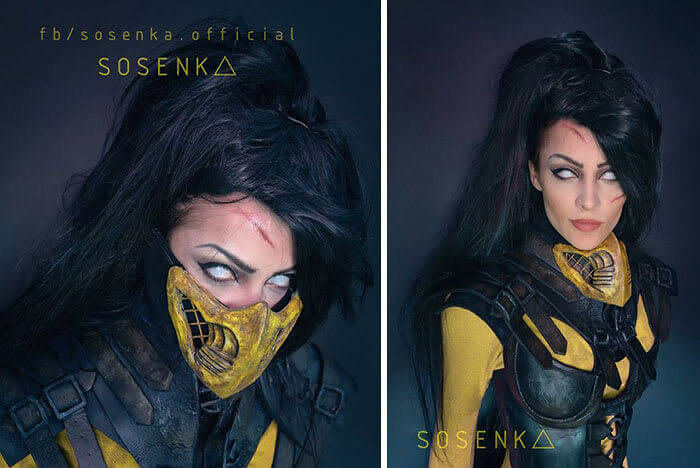 Well, as you must have seen how amazing she is in these 21 cosplay and might have got in love with Sosenka's work. She really is a fantastic artist who is converting herself into so many beautiful and unusual characters she is really good at. On the other hand, if we talk about cosplayers, they, like other artists, have a learning loop that they have to go through to achieve greatness. But it looks like Justyna Sosnowska has found a shortcut for this hard work. Don't get me wrong; I'm not saying that Sosenka hasn't put in the hard work when it comes to the cosplay thing. But the combination of this lady's diligence and talent has allowed her to achieve these extraordinary transformations in just three years, which is unbelievable.
Source: Brain Nuggets