Even the finest A-list actors star in flops now and again, but some do it more than others! It may be difficult to predict which films will be blockbusters and which will be flops based just on the screenplay, but some performers are better than others at selecting which vehicles to feature in. Some stars used to star in nothing but box office blockbusters, but as time passed, their star power waned, resulting in nothing but a streak of disasters.
It's difficult for A-list performers to keep their status since one terrible film may entirely demolish their reputation. Thus, they're notoriously picky in choosing their films for their blockbuster status. Let's see these 5 actors who are notoriously picky with their movies and only star in blockbusters.
Brad Pitt
Despite having a highly public existence, Brad Pitt has managed to stay at the top of the A-list for decades, and it is only recently (after his high-profile divorce from Angelina Jolie) that his fame has begun to fade, however marginally. Despite the fact that he just received a few minutes of screen time in Ridley Scott's Thelma and Louise, his modest role captured the attention of Hollywood. With his charisma and good features, he established himself as a rising star in Hollywood, landing a prominent part in Robert Redford's A River Runs Through It. This part demonstrated that he was more than simply a gorgeous face. Following a supporting part in True Romance, Pitt rose to A-list stardom with Legends of the Fall, Interview with the Vampire: The Vampire Chronicles, Seven, Twelve Monkeys, Seven Years in Tibet, and Fight Club in 1999. With Troy, Ocean's Eleven, and Mr. & Mrs. Smith in the 2000s, Pitt became more mainstream.
Leonardo DiCaprio
Leonardo DiCaprio began his career as a child actor in TV programs including The New Lassie, Parenthood, and Roseanne before landing his first film part in Critters 3 in 1991. Following his time on Growing Pains, DiCaprio received several big film parts, including This Boy's Life, in which he co-starred with Robert DeNiro, and What's Eating Gilbert Grape, in which he co-starred with Johnny Depp. With these parts, DiCaprio demonstrated that, even as a kid actor, he could be treated seriously. Following a couple more significant parts in low-budget films, he was cast as Romeo in Baz Luhrmann's Romeo + Juliet, demonstrating that he could handle himself in a leading role.
This then led to his biggest role to date: Jack in Titanic which, at the time, was the most expensive film ever made and became the highest-grossing film to date.
Over the next several years, DiCaprio featured in many box office smashes and highly praised films such as 'Gangs of New York,' 'Catch Me If You Can,' 'The Aviator,' 'The Departed,' and 'Blood Diamond.'
Dwayne Johnson
Dwayne Johnson was known as Dwayne "The Rock" before he became the A-list action icon he is today. Throughout his wrestling career, Johnson has won a total of 17 WWF/WWE championships. Wrestling isn't that dissimilar to acting…because it's primarily acting.
Transitioning from a wrestling career to an acting one was a no-brainer. In 2001, he won his first major film role as 'The Scorpion King' in 'The Mummy Returns,' a role he repeated in 'The Scorpion King.'
Johnson officially eliminated "The Rock" from his moniker with Get Smart in 2008, as he began to establish himself outside of the wrestling scene.
Johnson showed his ability to handle main parts while still providing comedic relief in films such as The Game Plan, Race to Witch Mountain, and Tooth Fairy. With his appearance in Fast Five, his career as an action hero took off, and he proved to be a vital component of the Fast & Furious group. Although Journey 2: The Mysterious Island, G.I. Joe: Retaliation, and Pain & Gain were not highly praised, they did earn a lot of money. Hercules, released in 2014, demonstrated to Hollywood that Johnson could carry a film on his own, and San Andreas, Rampage, and Skyscraper would follow.
Tom Hardy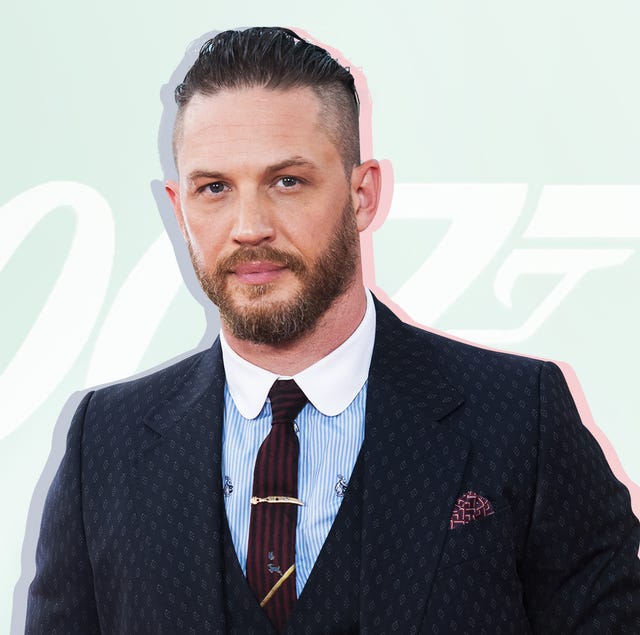 In 2001, Tom Hardy debuted in the HBO miniseries Band of Brothers, and the following year, he won a role in Ridley Scott's Black Hawk Down. He first appeared as the villain in Star Trek: Nemesis in 2002, and then went on to appear in a few minor parts in films such as Layer Cake, The Reckoning, and Marie Antoinette. After achieving success in Hollywood, Hardy returned to his origins, appearing in a number of BBC dramas including Oliver Twist, The Virgin Queen, and starring as Heathcliff in Wuthering Heights (which is how he met his wife Charlotte Riley who played his love interest, Cathy).
Hardy's appearance in Christopher Nolan's 'Inception' in 2010 marked the beginning of fruitful cooperation between him and the filmmaker.
Tinker Taylor Soldier Spy, Warrior, This Means War, Lawless, The Dark Knight Rises, Locke, The Drop, Mad Max: Fury Road, The Revenant, and his most recent collaboration with Nolan, Dunkirk, were all critical and commercial successes. Hardy has had successful turns on TV programs such as Peaky Blinders and Taboo, and he has some future movies such as Venom and Mad Max: The Wasteland that is expected to be as lucrative as his previous ones.
Emma Stone
Emma Stone is now an Academy Award-winning actress, but she started out on reality television. After landing the part on VH1's reality show In Search of the New Partridge Family in 2004, she won her first TV role as Laurie Patridge in The New Patridge Family. Stone was still going by her given name, Emily Stone, at the time. She then went by the moniker Riley Stone before settling on Emma Stone in 2006. Stone had a brief appearance on Malcolm in the Middle and another on Medium before obtaining her breakthrough role in Superbad in 2007.
After landing major roles in comedies such as The House Bunny and Zombieland, she landed her greatest role to date in Easy A, proving that she could handle a leading role.
Crazy, Stupid, Love was her first film with Ryan Gosling, and she would later collaborate with him in Gangster Squad and La La Land. She demonstrated her capacity to shine in a dramatic role by appearing in The Help. Her two biggest movie office successes to date have been The Amazing Spider-Man and The Amazing Spider-Man 2, both of which she co-starred in with her then-boyfriend Andrew Garfield. Birdman was also a tremendous blockbuster, albeit the film received more critical praise than ticket sales, and it not only won an Academy Award for best picture, but Stone also won an award for best-supporting actress. Stone earned her second Oscar for her performance in La La Land, this time for best actress.