Jennifer Lopez breaks the internet with her iconic Versace dress. The green dress that she was wearing went viral again after the 2000 Grammys. She looked bold and stunning at both times, standing out from the crowd. Her glamour is so mesmerizing that it is hard to take our eyes off the singer. Her unique perspective has helped her in succeeding in the industry and stand out.
The iconic Versace Dress
Jennifer Lopez was first seen wearing the green Versace dress at the 2000 Grammys, which inspired the creations of Google Images too. The second time she wore the dress, was the close-out of Versace's fashion show. The fashion show took place last fall. That was the moment when the internet went wild over her walk in the dress.
When she was asked about her outfit by Vanity Fair, she replied:
"That's a good question, baby," The first time I wore it, I actually didn't have another dress. Usually, I have choices. It was a last-minute thing that caused a sensation that was unexpected. The second time was very planned-out. It started at the Met ball; Donatella said, 'You know, this year is the 20th anniversary of the jungle dress,' and I said no, I didn't. And she goes, 'I think I'm going to do a whole show about it. Would you come?' And I said, 'Of course. Just call me.'"

She continued," You know, it's all timing—schedules and stuff. And then she wound up calling and said, 'I want you to walk at the end, and I want you to come out in the dress.' 'The same dress?' 'The same dress. We'll make a new one for you.' The second time I wore it and walked out there, it was such an empowering thing. Twenty years had gone by, and I think for women, knowing you can put on a dress 20 years later—it resonated. It was like, 'Yes, you know, life is not over at 20!'"
Also Read: 'JLo and Ben Affleck Look Tense': Ben Affleck Looks Extremely Upset As He Visits New Home's Renovation With Jennifer Lopez, Wedding Bliss Has Reportedly Turned Into 'Non-stop' Fighting
Jennifer Lopez also told about her relationship with Donatella Versace and said,
"I met her when Gianni  (her brother) died. So we've had a long journey, and to see her slowly realized from that moment to this moment. There was so much in the moment that you can't even begin to kind of emotionally understand—for her, from me, for her life, for my life. And I think people felt that."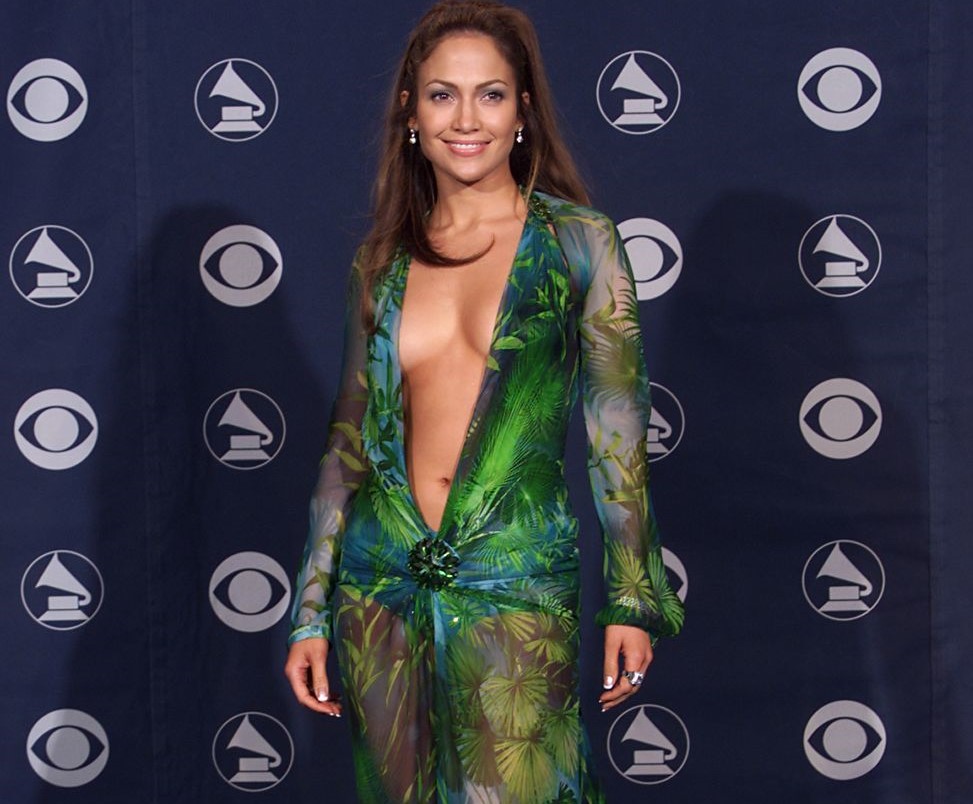 Jennifer Lopez is mostly seen wearing elegant and bold outfits, no matter the occasion. If there is only one thing that everyone can count on her, it is to make the fashion all her own.
JLo: An Inspiration for classic Fashion
Jennifer Lopez never disappoints when it comes to her looks and her fashion sense. Even the classic striped dress that she wore at her wedding was a statement. JLo had a romantic wedding weekend with Ben Affleck in Georgia. The outfit is just another fall fashion inspiration for the influencers online. The dress had a traditional pattern, with blue and white stripes on it. She had been wearing a series of beautiful Ralph Lauren gowns for celebrating her big day.
Also Read: "I lost my way a little bit": Alex Rodriguez Opens Up About Relationship With Ex-Partner Jennifer Lopez, Wishes Her the Very Best With Ben Affleck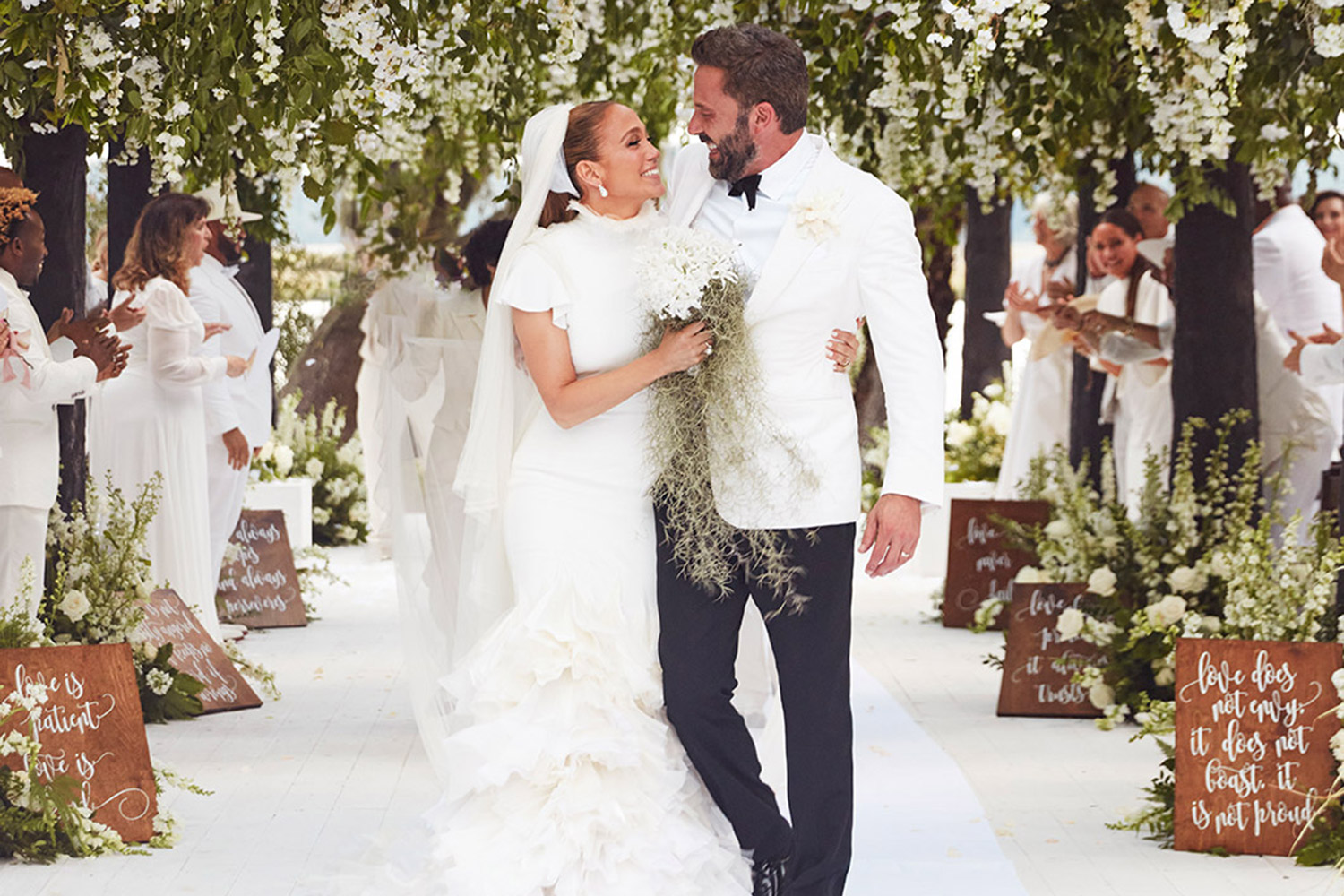 In her latest documentary "Halftime", she jokes that her Versace dress and her body were quite tough to handle. In the documentary, she also spoke about the media attention that she was getting by that time about her figure in the Grammy Awards in 2000. The dress was so popular that Google created a new function "Google Images".
Also Read: "With all her nagging he's smoking more than ever"- Jennifer Lopez's Controlling Nature Reportedly Creating Major Issues With Ben Affleck Few Months After Their Wedding
"When I started working, the beauty ideal was very thin: blond, tall, and not a lot of curves. I grew up around women with curves. So it was nothing ever I was ashamed of." JLo says in her documentary. She also added: "It was hard when you think people think you're a joke like you're a punch line."
Later in "Halftime": Jennifer Lopez met with a praise and hug from Vogue editor-in-chief Anna Wintour. This was after she wore the updated version of the Versace dresses and made it part of the new spring 2020 fashion collection in Milan.
Source: Elle