Mark Ruffalo is known for something among the Avengers cast, and it's not for being tight-lipped. Ruffalo is one of two Marvel Cinematic Universe stars (along with Spider-Man Tom Holland_ who's become notorious for — accidentally or otherwise — dropping spoilers for upcoming films in various interviews.
He dropped a massive one for Avengers: Infinity War in a now-infamous interview all the way back in 2017, and as a result he's become a bit of a target for both fans and fellow celebrities looking to have a little fun with Marvel Studios' famous policy of secrecy.
What did he do on Jimmy Fallon's Tonight Show?
Jimmy Fallon's Tonight Show has become particularly fertile ground for Ruffalo to have a little fun with his own reputation of late. He appeared on the show last fall and "spoiled" the then-secret Avengers: Endgame title as well as various other details for the studio audience, while the show bleeped his words and put a black box over his mouth. Ruffalo appeared on The Tonight Show again Wednesday, and once again Fallon put him through an elaborate comedy bit tied to Avengers: Endgame.
Ruffalo consented to taking a lie detector test administered by Fallon, complete with a flashing red light to let the audience know when he's lying. Is it legit?
Also Read: IMAX Trailer For 'Avengers: Endgame' Reveals 26 Percent More Footage
Probably not, but it's still fun to watch Ruffalo squirm when Fallon asks if the Hulk is secretly a Skrull, or if there are clues in the latest Endgame footage that fans still haven't deciphered. And it's particularly interesting to watch Ruffalo's response to the question the audience clearly wanted an answer to more than any other: "Do Bruce Banner and Black Widow finally get together romantically in the new movie?"
We'll finally find out the answers to some of these questions when Avengers: Endgame hits theaters April 26.
Mark Ruffalo Is Still Psyched He Wasn't Fired From Avengers: Endgame
So when the new trailer and poster for Avengers: Endgame dropped yesterday, Mark Ruffalo was psyched to see that he was still in them and wasn't fired.
No, Mark, you weren't fired, but the press tour for Avengers: Endgame hasn't begun yet, so I suppose there's still time. Given his many screw-ups and spoilery slips of the tongue, Mark Ruffalo can't be too sure about his employment status, so he even queries it in his tweet. It's a combination of curious befuddlement and elated shock to see himself in the new marketing.
Take a look:
So I wasn't fired??? #AvengersEndgame pic.twitter.com/o652o0UnYz

— Mark Ruffalo (@MarkRuffalo) March 14, 2019
Also Read: Kevin Feige Reveals Why Nick Fury Didn't Call Captain Marvel Until 'Avengers: Infinity War'
This didn't happen for the First Time!
The three-time Oscar nominee has been joking about being fired for a while now, leaning in to the perception that he spoils MCU movies after his various actual slip-ups. Back in October, Mark Ruffalo appeared on The Tonight Show Starring Jimmy Fallon and jokingly said that he let a spoiler for Avengers 4 slip and the Russo Brothers have been playing along, telling him he's fired ever since.
But like bullets on the Hulk's thick green skin, those firings have just bounced off Mark Ruffalo and he remains very much in the movie.
However, Mark Ruffalo's co-stars have even started teasing him about his loose-lipped ship sinking. Don Cheadle, who was sitting beside Mark Ruffalo for his most notorious "everybody dies" spoiler, has joked that he doesn't want to do press with him anymore. On his latest appearance on The Tonight Show, the host even had Mark Ruffalo hooked up to a lie detector to try and grill him for answers.
What all are we expecting to happen in the Avengers: Endgame?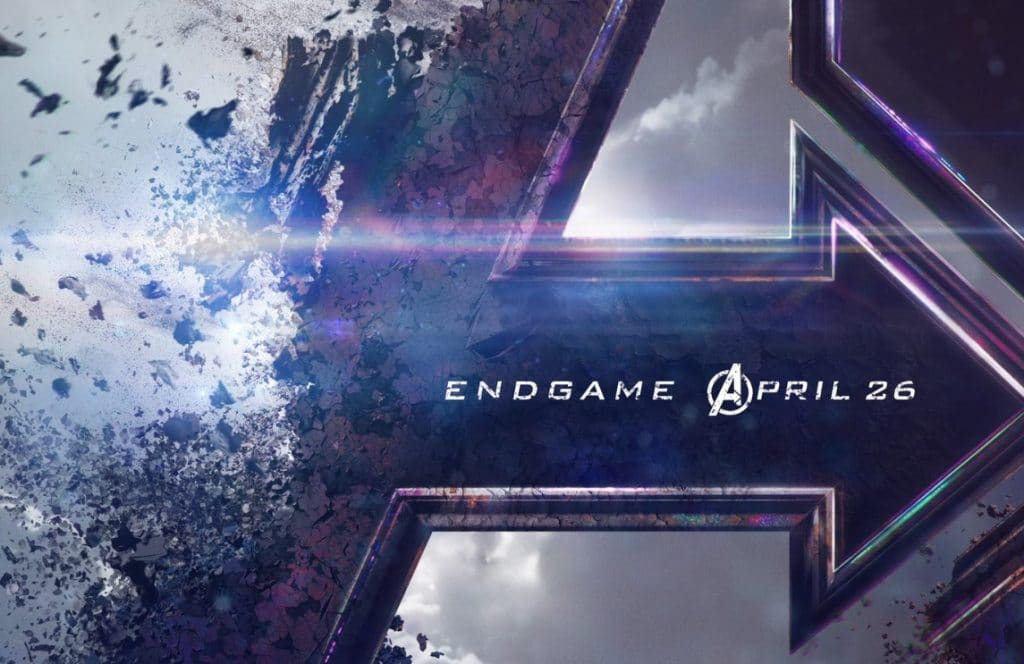 So I just watched the new Avengers: Endgame trailer like 5 times in the past 10 minutes and there's something uniquely strange about it. If you's can remember there was a theory going around that only 2 of the original 6 Avengers will survive at the end of Endgame. If you listen to the new trailer, you'll notice 4 of the original Avengers say the line, 'Whatever it takes'. The 4 that say this are Captain America, Black Widow, Hawkeye/Ronin and lastly Iron Man. Could these be the 4 original members that sacrifice their lives to save everyone?

-One fan on the Marvel Reddit thread
You can find Avengers Endgame Official Trailer below:
As the culmination point for the first eleven years of the MCU, it's long been assumed that Endgame would serve as the swan song for multiple Phase 1 Avengers. Specifically, some fans have been practically taking it as fact that Captain America and Iron Man are done after Endgame. And with Marvel Studios set to bring a new generation of heroes to the forefront of the franchise, it only figures that Hulk would also give up his slot in the saga.
It's even been a popular theory that Bruce will resolve his arc in Endgame by blending his two conflicting sides into the Professor Hulk persona. Should the hero find an inner balance, it's unclear how his story could and should continue, especially when there are a whole load of superheroes waiting in the wings who haven't even been given one arc yet.We also probably shouldn't rule out the possibility of Bruce suffering a heroic death in the fight against Thanos.
When is the Avengers:Endgame releasing?
Avengers: Endgame hits theaters on April 26th.
References: syfy