Kim Kardashian and Pete Davidson's breakup opened a can of both worms and speculations and now it seems that things are taking a completely new turn in the entire dynamic as Davidson's costar in the film Wizards! Orlando Bloom has been spotted with Kim K.
On Wednesday night, The Keeping Up With The Kardashians star attended an investors' event for Kendall Jenner's 818 tequila. Paparazzi pictures of the event showed Kim K especially chatting up Orlando Bloom.
"No offence Katy Perry"
A few weeks back, Katy Perry got it on the TikTok mash challenge which suggested that Pete Davidson was her future celebrity partner. She had captioned the video "No Offense Kim Kardashian (or Orlando?)" taking an innocent dig at both the reality star and her fiancee, the Lord of the Rings actor. However, soon after the Roar singer posted this video, Kim Kardashian dumped Pete Davidson. And now, Kardashian being spotted mingling with Perry's fiancee does remind one of her TikTok jokes.
Also Read: Chris Evans, Harry Styles are Top Picks as Betting Sites Engage in Bidding War as They Predict Whose Heart Kim Kardashian Breaks Next After Pete Davidson
Is Pete Davidson done filming in Australia?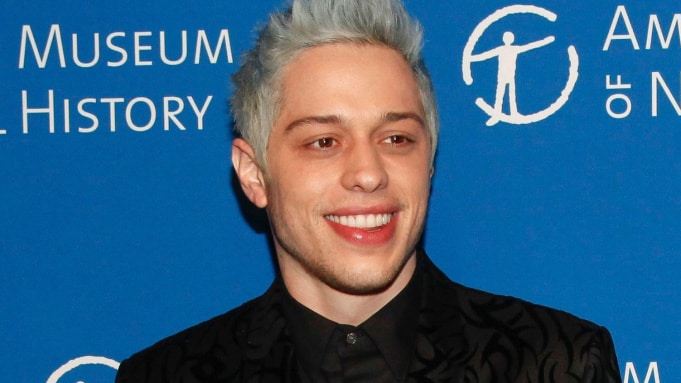 Pete Davidson had been in Australia for a really long time, shooting for his film Wizards! His long stay at the Oz has been cited as one of the reasons that Kim K dumped Pete Davidson. The long-distance relationship was becoming too much to cope with and Kim K couldn't visit Davidson often because she had 4 kids to take care of.
However, Orlando Bloom showing up at Kendall Jenner's investor meeting hints at the fact that Wizards! has wrapped up filming. Who knows, Kim K and Pete Davidson might meet up to discuss their differences again; get either re-conciliated or a closure.
Also Read: Did Kanye West Really Call Pete Davidson 'Homeless' After Kim Kardashian Kicked Him Out? Fans Divided As Rapper Makes Controversial Comeback To Social Media
Kim Kardashian and Orlando Bloom having an intense conversation
Meanwhile, during the event, Kim Kardashian was seen sharing an "affectionate handshake" with Orlando Bloom, according to Daily Mail. Further, pictures of the two show them engaged in intense conversation, with Kim K making lots of hand gestures showing an absolute involvement. And that was enough to set the rumour mill to do its job.
Meanwhile, it has also been learnt that Pete Davidson has been offered some helpful breakup advice. And it was by the one and only, Orlando Bloom. Orlando Bloom offered him advice to "focus on doing him for the time being". He asked Davidson to give Kim Kardashian some space. Given how they continue to remain friends even after their separation, that space could have helped Davidson win Kim K back.
But in the light of the present event, who knows who was Bloom really helping?
Also Read: 'Kim Kardashian Has Absolutely No Identity': Internet Blasts Kim K For Copying Madonna's Iconic 1992 Breast-Baring Dress, Fans Say She 'Rips Off Great Women'
Source: Yahoo!