FOX announced its upcoming series, Special Forces: The Ultimate Test, on Wednesday. As per Fox, many celebrities will participate in "some of the harshest, most grueling challenges from the playbook of the actual Special Forces selection process." The show is different as there will be no eliminations with each passing week. The celebrities test their physical, mental, and emotional resilience as the goal is to just survive. Britney Spears' sister Jamie Lynn Spears will also participate in the show. The actress was trolled recently after her sister Britney Spears listed her famous Florida condo for $2M. The actress once claimed to "own" the condo in one of her tweets in 2015.
Jamie Lynn Spears will participate in Fox's upcoming reality show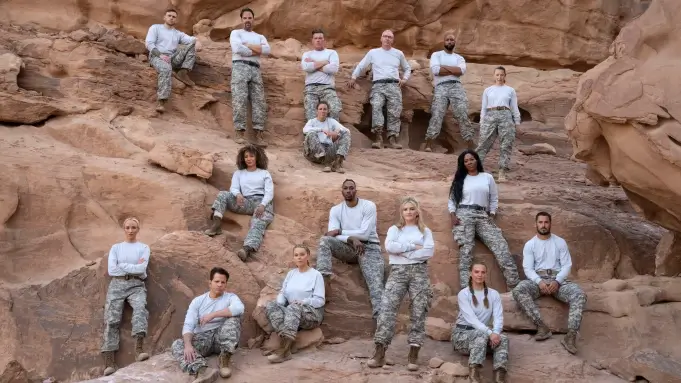 Jamie Lynn Spears is among the 16 celebrities that are participating in FOX's upcoming reality show, Special Forces: The Ultimate Test. The show will put these celebrities through the actual Special Forces selection process. It will be led by Directing Staff (DS) agents Rudy Reyes, Mark 'Billy' Billingham, Jason 'Foxy' Fox, and Remi Adeleke. The four were once part of an elite team of ex-special forces operatives.
Also read: TV Shows That Fizzled Out So Horribly We Felt Sorry For Them
There will be no eliminations in the show
FOX revealed that there are no votes, and no eliminations – just survival. The description of the show stated that these celebrities will quickly learn the meaning of "no guts, no glory – and no glam." The celebrities that will endure these harsh and grueling challenges are Danny Amendola, Melanie "Mel B" Brown, Hannah Brown, Tyler Florence, Kate Gosselin, Dwight Howard, Montell Jordan, Gus Kenworthy, Nastia Liukin, Carli Lloyd, Beverley Mitchell, Kenya Moore, Mike Piazza, Dr. Drew Pinsky, Anthony Scaramucci and Jamie Lynn Spears.
The only way to quit the show is either forfeit due to failure or potential injury. The show, which is based on Channel 4's SAS: Who Dares Wins, is all set to start in January 2023.
Also read: TV Shows Where Things Go Way Too Right For The Lead
Jamie Lynn Spears was trolled after her sister sold her property
Pop star Britney Spears recently listed her famous Florida condo for $2 million. In 2015, Jamie Lynn Spears claimed to own the condo in a tweet, and very soon she was called out for lying. During the "Free Britney" movement in 2021, she claimed that she had received no financial support from her sister Britney Spears. She was trolled recently on social media after the property was listed. Her sister, Britney Spears is expected to walk away with a profit of roughly $1.1 million.
Special Forces: The Ultimate Test will debut in January 2023.
You may also like: Britney Spears Takes Away Controversial Florida Condo Her Sister-Turned-Enemy Jamie Lynn Claimed To Own, About to Sell It for Gargantuan $1.8M Profit
Source: People