With her stunning appearance in a Louis Vuitton new campaign, supermodel Gisele Bündchen made a grand return to modeling. The supermodel was first announced as the new face of Louis Vuitton's latest campaign around mid-December 2022 on Twitter and their official website. Louis Vuitton and Yayoi Kusama have partnered up for a capsule collection to be presented in 2023 with the Japanese artist. For this campaign, Gisele Bündchen, Anok Yai, and Fei Fei Sun appear in black and white images decorated with colorful dots.
This marks Gisele Bündchen's return to the fashion world after she appeared topless in the French luxury brand's Instagram reel on Friday. Keeping up with her kids in Brazil and returning to modeling, Tom Brady's ex-wife seems to be starting over in a new life after getting divorced and ending their 13 years of marriage.
Also Read: "When you're a professional.. You show up every day": Tom Brady Refuses To Let Gisele Bundchen Divorce Get To His Head, Proves Why He's a 7-Time Super Bowl Champ
Gisele Bündchen's Modeling Career Returns To Life
After announcing her divorce from Tom Brady in October 2022, Gisele Bündchen returned to the modeling world as she featured in Louis Vuitton's new Japanese artist collaboration campaign with Yayoi Kusama. The LV brand shared a series of photos and videos from its second collaboration with artist Yayoi Kusama on Friday. Bella Hadid, Fei Fei Sun, Anak Yai, Christy Turlington, Karlie Kloss, Devon Aoki, and Bündchen are just a few of the models featured in the ad campaign.
On Friday, the French luxury brand shared a reel on its official Instagram handle, in which the 42-year-old supermodel posed sultrily with a designer handbag covering her top front during the campaign for the brand's latest collaboration. LV captioned the post, "@gisele for #LVxYayoiKusama. Learn more about the #LouisVuitton collaboration via a link in bio."
Despite wearing only blue jeans, the mom of two poses topless with two carryalls clutched against her chest. While working the camera, the supermodel wore a radiant palette of make-up, and her tresses were styled in soft waves, and colorful dots swirled around her. This year's collaboration features hypnotic motifs, symbolic objects, and imaginings of infinity on LV's iconic Monogram canvas. Various of colors are painted on the bags in the form of metallic balls or painterly dots.
Also Read: Tom Brady Refuses to Be Benched Following Gisele Bündchen Divorce, Wants to Give It His All to Save Failing NFL Career
Tom Brady Tries To Overcome His Challenges After His Divorce With Gisele Bündchen
Tom Brady had endured his most challenging season as a professional, beginning even before the games started for the Buccaneers. His ex-wife Bündchen's fury was reportedly sparked when he announced his retirement on February 1, 2022, and later regretted it and returned after 40 days. Unretiring cost him his relationship with his long-term spouse, who was reported to have fought over the issue before they ultimately split.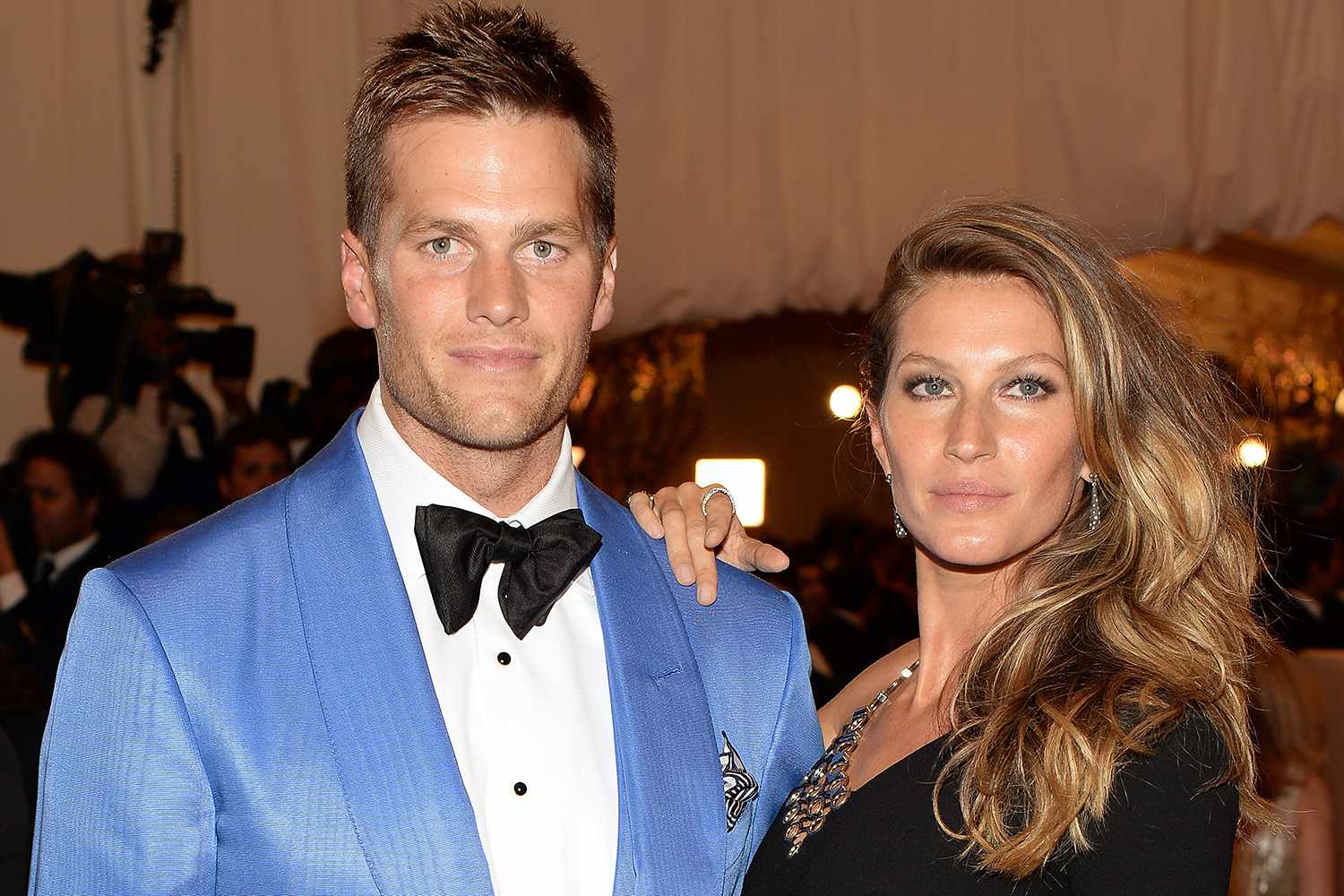 On the Let's Go! Podcast, Brady and legendary former Arizona Cardinals wide receiver, Larry Fitzgerald, discussed all these messes and gave a positive outlook.
Tom Brady began,
"That's what life's about. A lot of resilience, overcoming different obstacles over the course of the year, and then ultimately coming together for a common goal. That's why I love team sports. I always say, do you care about your team and the people on your team? And do you care about the mission? And that's what makes a great teammate to me."
Brady said,
"I think our team, you know, there's a lot of outside noise, and I know people [say], 'Tom, you should have retired. You should have done this; you should have done that.' You know, and that's okay. People can have a lot of feelings or opinions and so forth."
He added,
"But I think, for me, there's always gratification when you make this commitment, and you have a group of individuals that do the same, and you see something pay off."
TB12 has also come through despite all the negative comments about his 23rd NFL season, which at one point appeared to have influenced his production. Now, the ex-couple has found a way to start over and focus on their careers instead of dwelling on their past relationship. Also, after deciding to co-parent their children, the ex-couple spends as much time with them as possible, which is their utmost priority.
Also Read: As Gisele Bundchen Handles Rumored Relationship Troubles With Joaquim Valente, Tom Brady's Career Finally Takes Off after Slump as He Earns His 19th Career Divisional Crown
Source: Instagram, Let's Go! Podcast