Pete Davidson is making headlines with his new beau Emily Ratajkowski after the duo was recently spotted together. Before the model, the comedian had ended his high-profile fling with the American TV reality star Kim Kardashian in August 2022. Their relationship was said to be quite serious, however, things circumstances ended up making the duo part ways. While the duo was romantically involved, the socialite's ex-husband, Kanye West frequently targeted the former for dating KimK.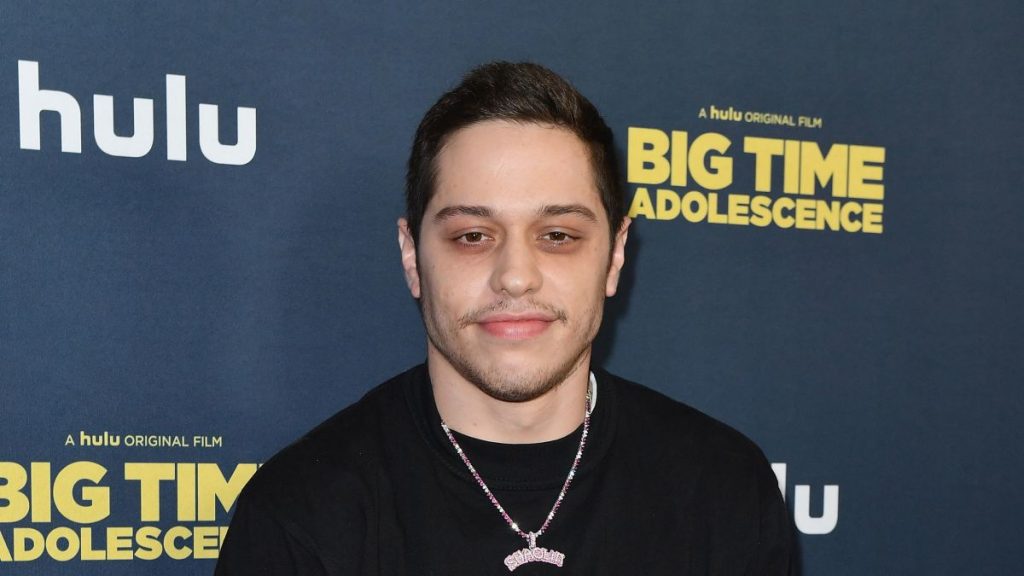 Also Read: Pete Davidson Warned About Dating Emily Ratajkowski After His Nine Months Relationship With Kim Kardashian
The 29-year-old actor seems like he learned a lesson from his previous relationship and is now maintaining a close relationship with his alleged new girlfriend's former partner, Sebastian Bear-McClard.
Pete Davidson is Friends With Emily Ratajkowski's Ex-Husband, Sebastian Bear-McClard
Also Read: Pete Davidson Makes Emily Ratajkowski Relationship Official, Seen Picking Her Up in His SUV in Front of Supermodel's New York City Apartment for 'Late night adventures'
The Saturday Night Live alum, Pete Davidson shares a camaraderie with film producer Sebastian Bear-McClard. The duo being good friends is proven by the fact that they enjoy basketball games together.
Two years ago, back in March 202o, the pair were spotted together in the Houston Rockets vs New York Knicks game at Madison Square Garden. They were later joined by an actor Josh Safdie.
The duo before Safdie's arrival were enthusiastically cheering for their teams and even had a conversation after the game when the actor joined the duo.
Not just avid sports fans, the duo was also associated with the entertainment industry. The 2022 black comedy horror film starring the comedian was a project which was executive produced by the latter.
Pete Davidson Reportedly Dating Model Emily Ratajkowski
Also Read: Pete Davidson Texted Emily Ratajkowski After His Breakup with Kim Kardashian
The potential romance between supermodel Emily Ratajkowski and the former SNL cast member started to swirl around when a celebrity gossip site DeuxMoi revealed their date.
The message stated, "Emrata and Pete Davidson on a date in Brooklyn together. Holding hands and all. His hands were all over her and they're clearly hooking up."
The pair had known each other for years however things escalated when "Pete texted Emily wanting to get together to catch up."
Their romance rumors spread like wildfire with an insider close to the model stating that the alleged couple had "gone on a few dates." Davidson is not the only person Ratajkowski was romantically linked with after her split from her ex-husband Bear-McClard.
Many sources had previously shared that she had gone on a few dates with Brad Pitt. She was also spotted sharing a passionate kiss with DJ Orazio Rispo.
Pete Davidson's Fling With Kim Kardashian
The 41-year-old socialite, Kim Kardashian, and the 29-year-old actor had been romantically involved with each other since last year. Even though their chemistry was adored by fans, it didn't last long as the couple called it quits in August this year.
Their romance spark was first spotted in an episode of SNL where the duo shared an on-screen smooch in October last year. After that episode, they were frequently spotted together.
Amid their romance, Davidson had to deal with lots of bullying from the SKIMS founder's former husband, Kanye West. The rapper even harassed the actor through his music videos and social media rants.
Source: Daily Mail